Wedding ceremonies can be serious, monumental, emotional and sentimental. But they can also be a heck of a lot of fun! Looking for some fun ideas for your wedding ceremony? We've got you covered!
We firmly believe that your wedding ceremony should represent who you are and reflect your values. If you're a couple who loves to laugh, inject some humour into your big day. If you love colour, make your ceremony bright. And if you're full of personality and creativity, make your ceremony as unique as you are.
Check out 30 fun ideas for your wedding ceremony: 
Serve drinks before the ceremony
Who says you have to wait until cocktail hour or the reception to open the bar? You can absolutely serve drinks before your wedding ceremony. Not only is this a fun way to start off your wedding day but it sets the mood for your awesome party ahead.
For a morning wedding, consider serving mimosas or caesars. If your ceremony is formal, you can't go wrong with champagne flutes. Or if you're wanting to create a more fun and casual vibe, why not a keg of craft beer or a DIY cocktail bar? You could even serve a signature drink that you and your spouse-to-be design yourselves.
And, of course, your pre-ceremony drinks don't have to be alcoholic. Consider an apple cider bar for a fall wedding, a hot cocoa bar for a winter wedding, or a lemonade bar for a warm, summer day.
Serve some pre-ceremony snacks too!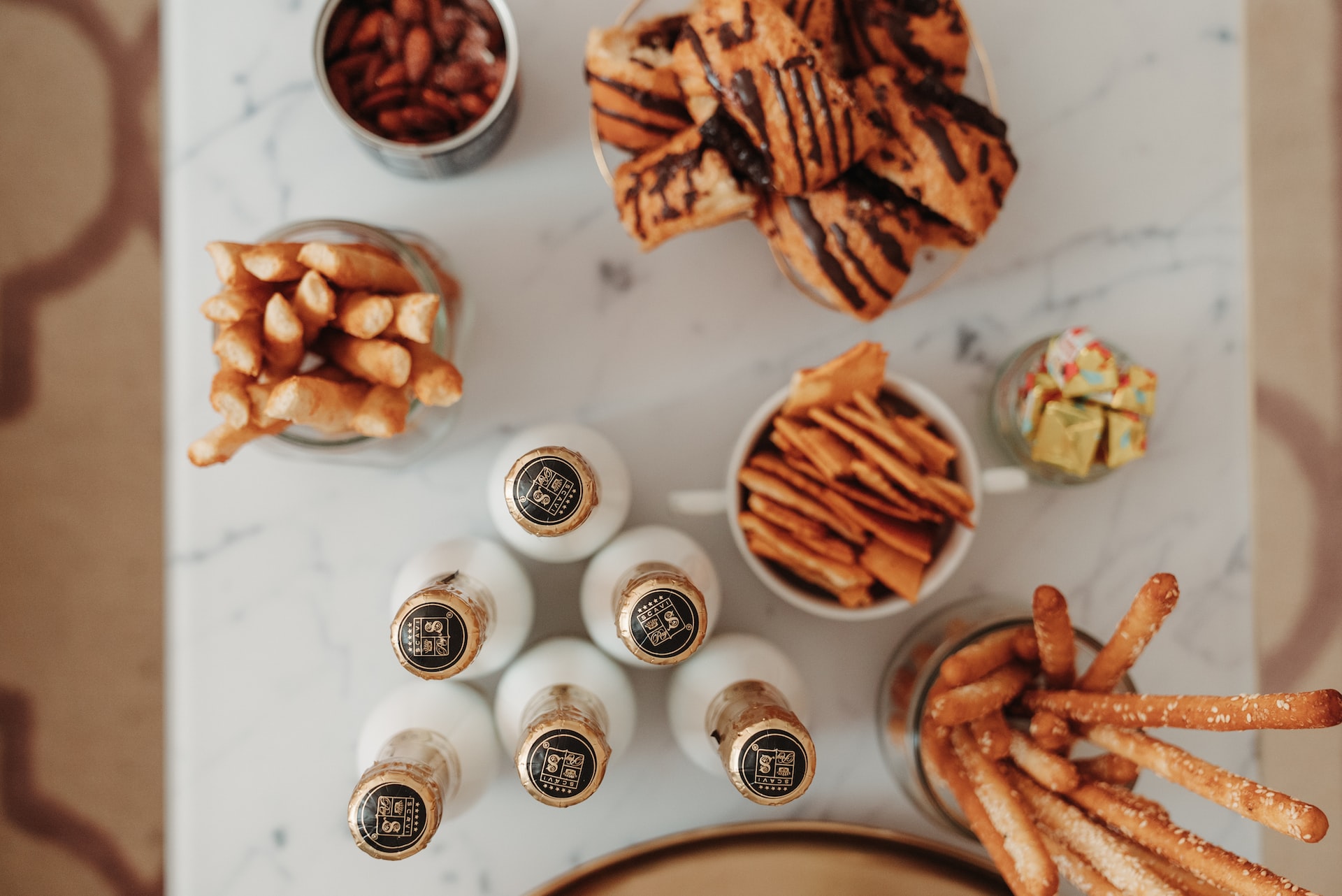 If you're thinking about serving pre-ceremony drinks, you may want to consider some pre-ceremony snacks too. After all, you don't want your guests drinking on an empty stomach!
Pre-ceremony snacks should be easy – both for your vendors to serve and for your guests to eat. You don't want to serve anything that would be complicated to set up or tough to eat while standing. Think of handheld items that can be set up ahead of time, like bags of popcorn or a candy bar.
Remember: Pre-ceremony drinks and snacks are not mandatory. If you don't have the budget or capacity to plan for them, go ahead and skip them. But if you're big foodies or love a craft cocktail, this is a great way to share that with your guests.
Provide pre-ceremony entertainment
Another idea to start your wedding ceremony on a fun note would be to provide some entertainment for your guests to enjoy before the ceremony gets started. You could set up lawn games, have a photo booth or ask your musician/DJ to take requests.
You may even be able to use your pre-ceremony entertainment post-ceremony, during cocktail hour or during your reception. If you've rented lawn games for the day anyway, why not set them up early? Let your fun ideas entertain your guests all wedding day long!
Plan a theme or costume wedding ceremony
Nothing says "fun wedding ceremony" better than a theme or costume wedding! As officiants, we've officiated a number of theme weddings such as Halloween weddings or nerdy fandom weddings.
Theme weddings aren't for everyone. But if there's a holiday, hobby or theme that you and your partner are passionate about, why not incorporate it into your wedding? Your guests will have a blast dressing up, checking out your on-theme decor, and finding all the fun ways you've incorporated your passion into your wedding day.
Warning: Don't let your theme go too far! Just because you're having a Star Wars wedding doesn't mean every last detail needs to be from a galaxy far far away. Don't forget the real theme – getting you married!
Show up in style
Talk about making an entrance! A fun idea for your wedding ceremony could be showing up in an out of the box way that will totally blow your guests' minds. Wow them from the moment you arrive at your venue!
You could ride in on motorcycles or in an old fashioned car. You could hire a big school bus or even take a helicopter to your ceremony. Consider getting more bang for your buck by also using your cool mode of transportation for your ceremony exit too.
Hire a live musician to play at your wedding ceremony
While we love DJs and playlists, sometimes there's nothing better than live music. A musician can add a special element to your wedding ceremony and let you personalize the moment.
You can hire a singer, guitarist or piano player. Or go outside the box and hire a violinist, tuba player or someone who rocks the kazoo! Curate the song selection with a few of your favourites or ask your musician to write a custom song just for you two.
Start the guest book early!
Ask anyone who had a guest book at their wedding and odds are, not all of the guests signed it. In fact, most guests completely miss the guest book. They're too busy eating, dancing and drinking at your reception!
So why not put your guest book out at your ceremony? For guests who show up early, they'll have fewer distractions to keep them from signing. Plus, if you have your guest book out at both the ceremony and reception, you'll double your chances of people signing.
Remember, a guest book doesn't have to be a book. Ask your guests to sign a globe, a bench, a record or something unique and fun for you two. You could also ask for marriage advice or date night ideas, instead of simply guest signatures.
Invite your guests to participate in a ring warming
A ring warming is when your wedding rings are passed around to all of your guests to warm with their love and blessings before you exchange them during your ceremony. While the logistics of this can be hard to arrange, the idea behind it is very sweet! Plus, it's a fun way to keep your guests involved and engaged in your ceremony.
For tips on how to do a ring warming without a hitch, plus more ways to involve your guests in your wedding ceremony, check out this post! 
Wow your guests with unique ceremony decor
If you've spent any amount of time wedding planning, you'll know that you can have a lot of fun with your decor! From custom signs to hanging floral installations, the sky is truly the limit!
Use your ceremony decor to show off your personality. Showcase your favourite colours, lean into a theme or impress your guests with something they've never seen at a wedding before. Hire designers and decorators or go the DIY route – both work for a wedding ceremony look that will truly wow you and your guests!
Ask your guests to take part in a community vow
A community vow is a great way to involve your guests in your wedding ceremony and, specifically, bring them into your vows and declaration of intent. Much like you and your partner will commit to one another by saying "I do," a community vow allows your guests to do the same.
For example:
Your officiant says, "And do you, honoured loved ones, promise to encourage this couple, support their marriage and bring joy to their lives together? If so, please respond with a resounding, 'We do!'" 
Your guests say, "We do!" 
Give your wedding party a statement look
Everyone has seen bridesmaids in matching pink dresses and groomsmen in matching navy suits. Why not have some fun and mix it up a little?
The sky is the limit when it comes to your wedding party's outfits! You could go for a mismatched look, asking everyone to follow a specific colour scheme. You could gift each member with a pair of funky socks or a cool bow tie. Or you could go outside the box and opt for custom jumpsuits or jean jackets.
Mix up the seating
In a traditional wedding ceremony, guests are seated in rows facing the altar with one partner's family on one side and the other partner's family on the other. But there's no reason you have to follow this tradition!
Many couples mix up the seating by inviting their loved ones to sit wherever they want, rather than sticking to a specific side. Some take it a step further by rearranging the ceremony seats into a circle so their guests can encircle them with love. You could also consider having your guests seated at cocktail tables or on couches for a new approach to ceremony seating.
Play unexpected ceremony music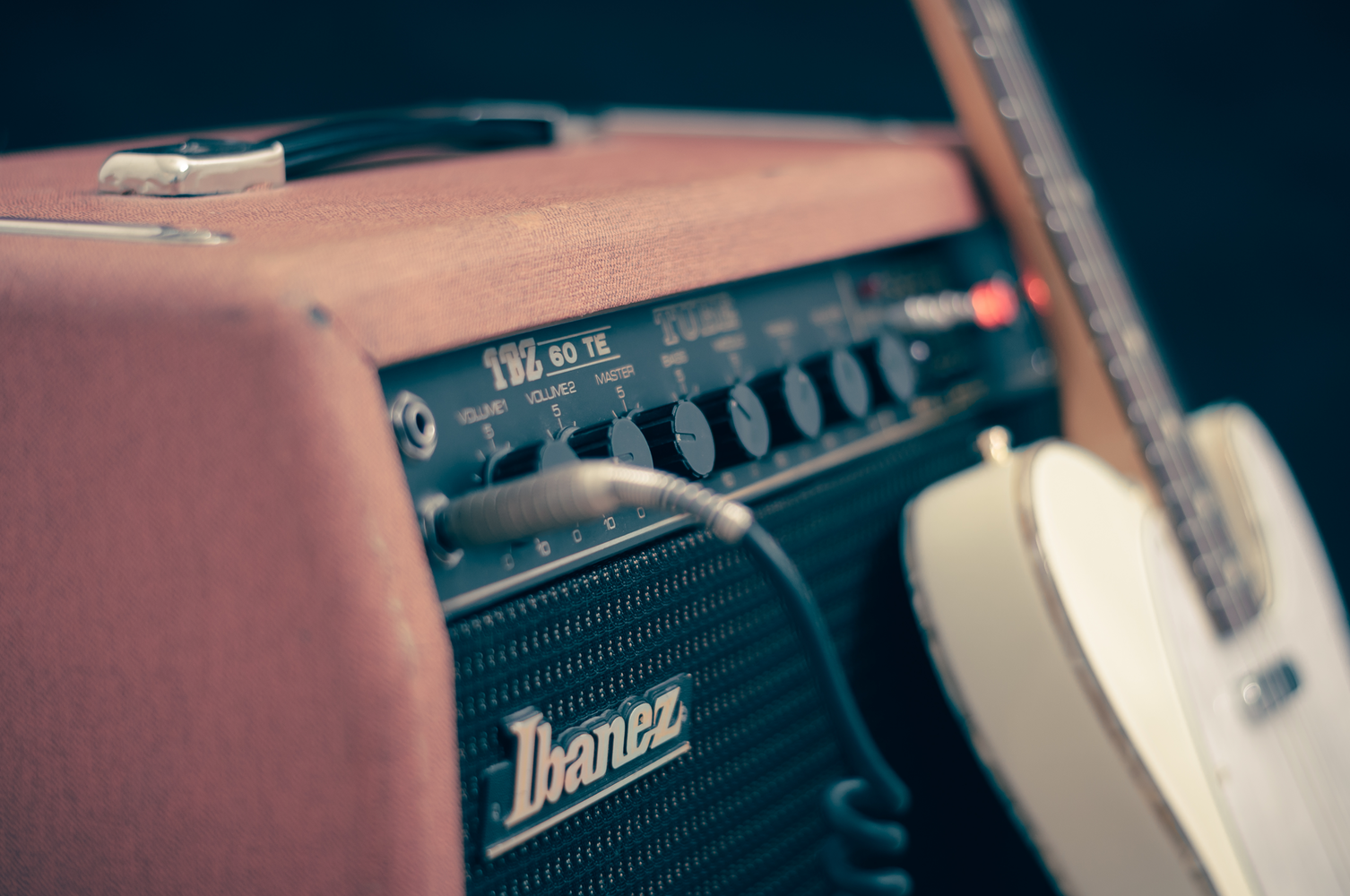 There's no reason why you have to walk down the aisle to the Bridal Chorus by Wagner or a hymn or instrumental track you've heard at every other wedding. There are no rules when it comes to ceremony music, so why not have some fun with it?
You can come down the aisle to 90's hip hop, a piano cover of your favourite TV theme song, or the latest single from Taylor Swift or Drake. If it's a song you love, why not include it in your ceremony? Of course, you'll probably want to opt for something wedding-appropriate (hint: no lyrics about exes and cheating), but it doesn't have to be a traditional love song.
Check out our top ceremony song choices!
Make your wedding programs fun and personal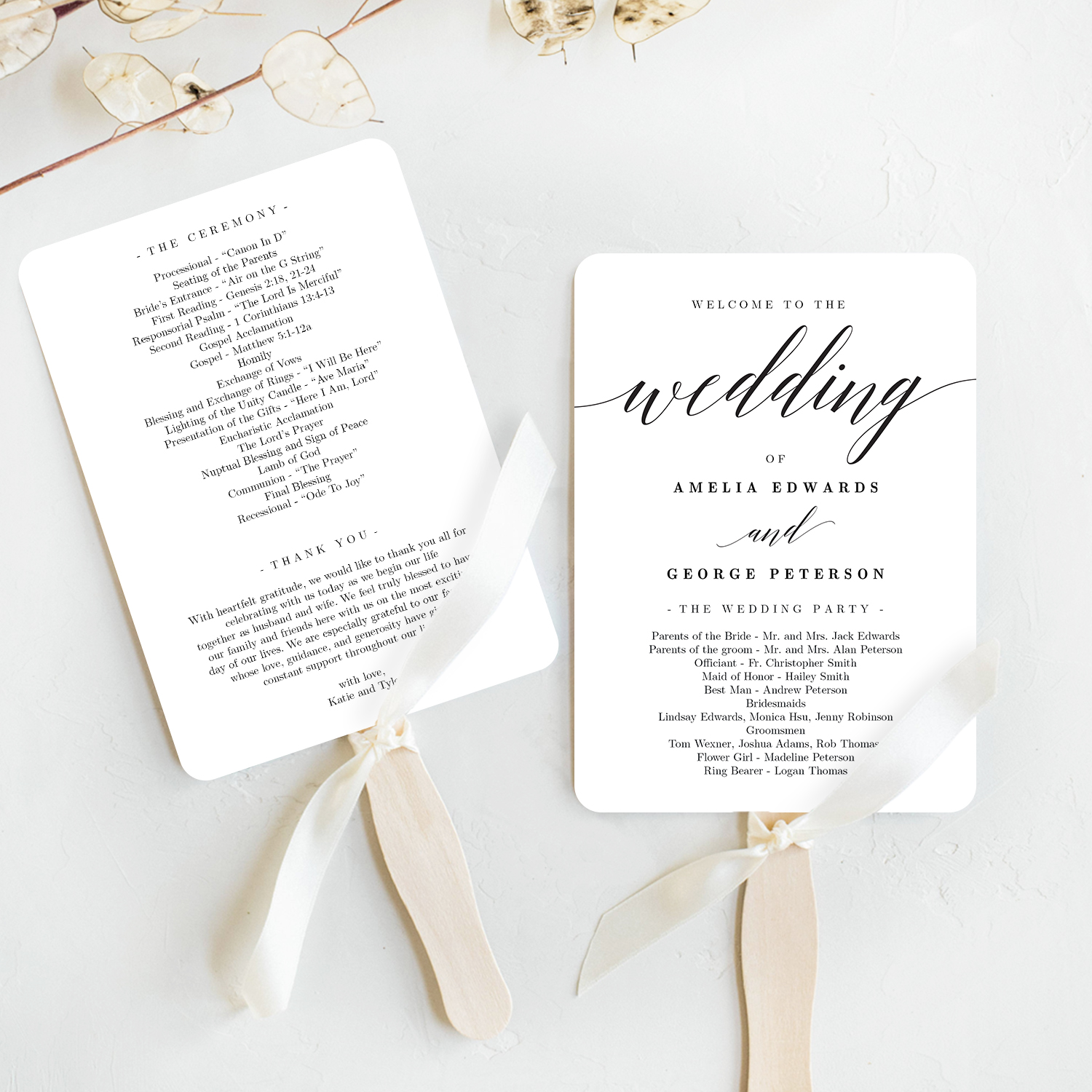 Do you need wedding ceremony programs? Probably not. But if you want to have them, you might as well have some fun with them!
Besides covering any essentials, like instructions for a cultural ceremony or lyrics to a song guests are expected to sing, your program has a lot of room for fun. You can include little jokes, a timeline of your relationship or maybe an illustration of your pets. Your program can also pull double duty as a fan!
Get creative with your ring bearer and/or flower attendants
Wedding TikTok has shown us that ring bearers don't have to be little boys in suits and flower girls don't have to be little girls at all! We've seen grandparents, pets and grown men throw petals down the aisle or carry the rings.
Have fun with your ring bearer and/or flower attendant by asking other people in your life to take the role, especially if you don't have any kids you're close to. You could also consider asking your ring bearer or flower attendant to hold a funny sign, wear a costume or come down the aisle creatively, like on skateboard!
Swap out the traditional bouquet
Another fun idea for your wedding ceremony is to mix up your bouquet. You don't have to go with the traditional wedding bouquet you've seen hundreds of times before. Opt for something more fun that suits your theme and personality.
You can go dramatic with a huge bouquet in striking colours. Or you can go more minimalist with a bouquet made out of greenery or no bouquet at all. Instead of a typical bouquet style, you could opt for a floral hoop or basket. Or you could go really outside the box and come down the aisle holding a lantern, balloons or even puppies!
Walk into your wedding ceremony your way
The wedding processional is the way the couple of the hour and their wedding party get to the front of the ceremony. There are traditional processional orders and then there are modern spins. Need some inspiration? Check out 8 unique processional orders for your wedding ceremony!
The way you walk into your wedding – much like the way you walk into your marriage – should honour your beliefs and work for the two of you. If the idea of a bride being given away by her father makes you uncomfortable, change it. Or if you love that traditional aspect, keep it! If the idea of a groom not getting to walk down the aisle doesn't sit right with you, add in an aisle walk for him. Remember: This is your wedding, your way!
Incorporate a unity ceremony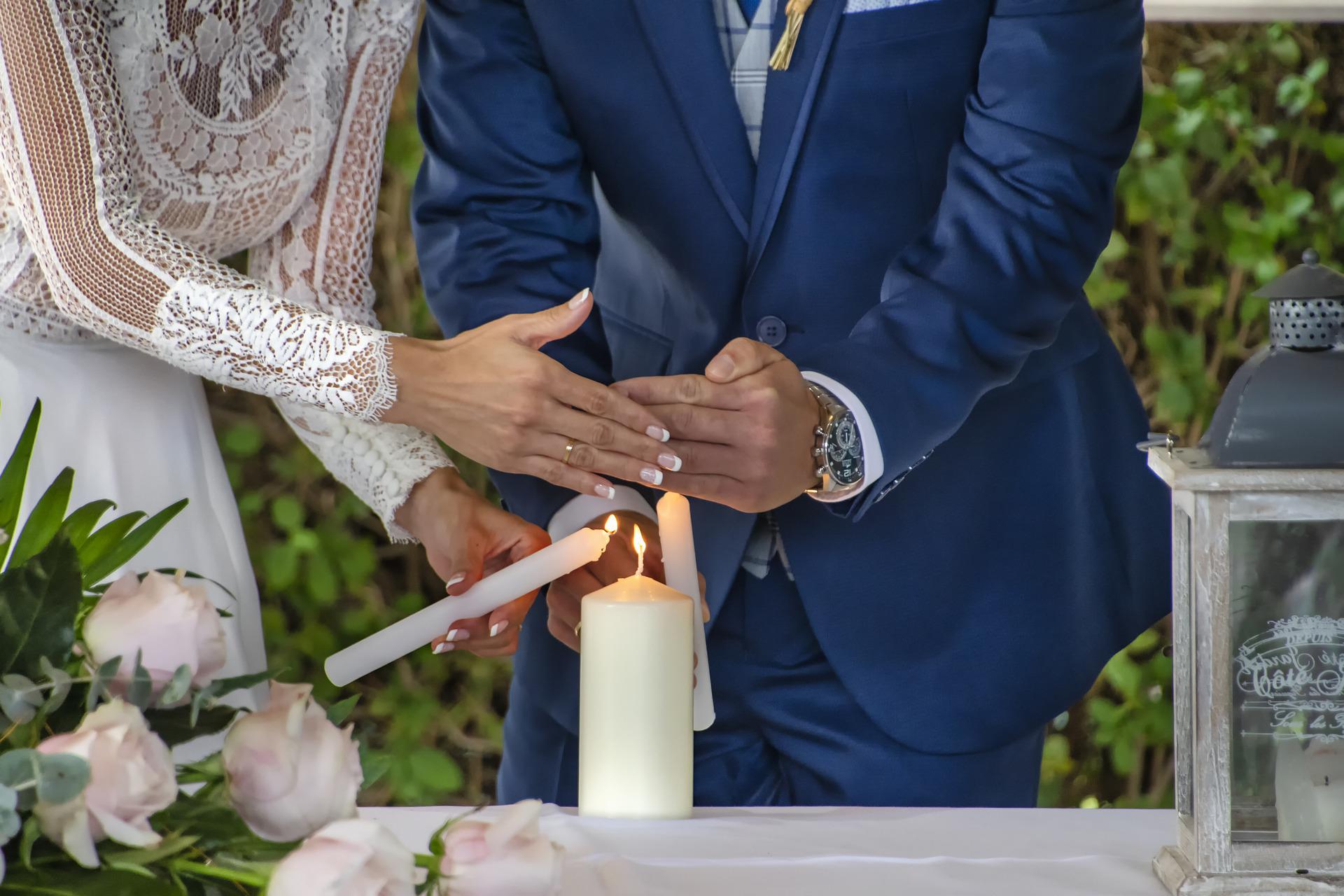 One of the most fun ideas for your wedding is to incorporate a unity ceremony. A unity ceremony is a special event during your larger wedding ceremony when you and your spouse do something to symbolize your marriage commitment.
The most common unity tradition is the unity candle ceremony. In this tradition, each member of the couple will take a lit candle and together light a third candle. There are also variations of this ceremony using sand, paint or even wine!
Plan a surprise for your spouse
What could be more fun that surprising your spouse-to-be during the wedding ceremony? Put a huge smile on their face when you surprise them with an element they didn't see coming. You could surprise them by playing their favourite song as you come down the aisle or saying your vows in their native language.
Remember that any surprises you plan for your spouse on your wedding day should be small things you know they'll love. A balloon drop at the reception that they weren't expecting? So fun! Completely changing the dinner menu they helped choose? Not so fun…
Ask your officiant to share your love story
We've all been to the same boring wedding ceremony where the officiant says the same generic things about love. Don't want that for your ceremony? Go for something custom and creative instead!
With Young Hip & Married's Custom & Creative Ceremony, your officiant will custom-write a ceremony completely personalized to you. They will meet with you to learn all about your love story and even interview your friends and family to get the inside scoop. You'll have final say over the script and get to edit as much as you want.
Learn more about Young Hip & Married's ceremony packages here! 
Incorporate your traditions and beliefs into your wedding ceremony
Another amazing way to add some more fun and personality to your wedding ceremony is to incorporate your personal, cultural or religious traditions and beliefs. This can make your ceremony so much more meaningful and engaging for you and your guests.
For example, Officiant Beth shares this from Telnaz and Farbod's wedding:
"I got to partner with their grandparents to lead the Persian traditions within the ceremony, like the grinding of the sugar and the fingers dipped in honey. After the wedding, I had posted on Instagram a photo of their Persian desserts and how I wished I could have tried them. Telnaz, the bride, brought some leftover sweets to my house a couple days later, along with some dried flowers from their table! What a gem." 
Involve your loved ones in your wedding ceremony
If you want to honour and involve your loved ones in your wedding ceremony, you can do so in lots of fun and creative ways. Of course, the obvious option is to invite them to join your wedding party, but there are other options too.
You could invite loved ones to take other roles in your wedding ceremony, such as ushers, readers or even musicians if they have that talent (though be warned about working with friendors!). You could also make time in your ceremony to stop and hug special loved ones, like your grandparents, or ask your officiant to shout out guests who travelled from far away.
Make sure you and your guests are comfortable
You can't have fun if you're not comfortable! Before you worry about making your ceremony fun and exciting for you and your guests, you first have to ensure that everyone is comfortable.
This might look like having a plan for the rain so no one gets wet, not making guests stand through a long ceremony, and ensuring no one gets too hot or too cold. But you can still have fun with it! Instead of a heater, consider beautiful blankets to keep guests warm. And for sunny days, consider handing out funky sunglasses or custom fans.
Incorporate props
An easy and fun idea for your wedding ceremony is to utilize props. Guests both young and old love when they have something to hold and something to do during a wedding event. For example, you could hand out kazoos, confetti or bubbles for guests to use during your recessional.
Not only are props fun for guests, keeping them more engaged and involved in your ceremony, but they also make for awesome photos!
Start the photos early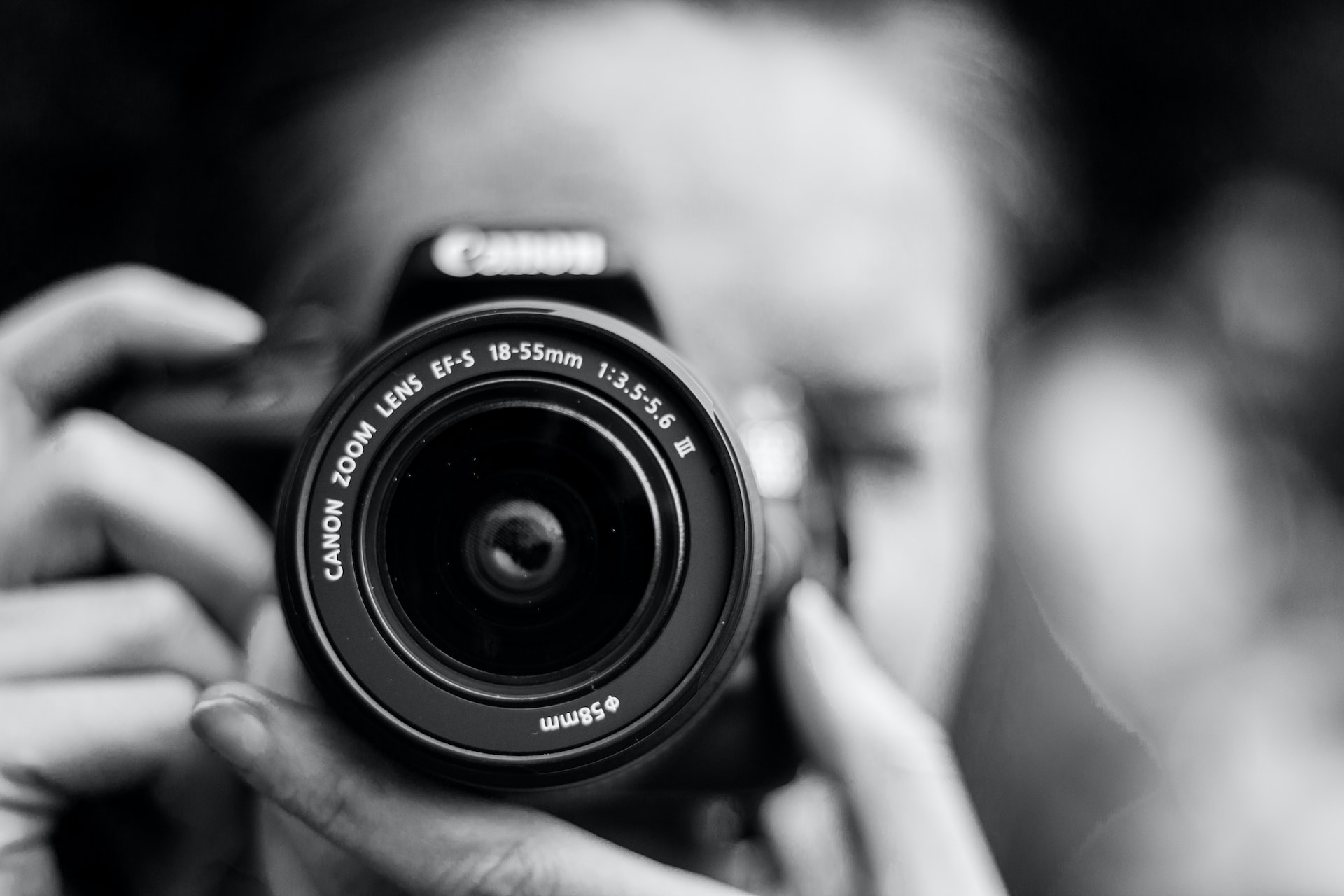 Speaking of photos, why not start your photo coverage even earlier during your wedding ceremony? If you have the budget, you could set up a photo booth at your ceremony to start capturing memories right away. You could also ask your photography or videography teams to arrive early and shoot more footage from the ceremony.
While not everyone has the budget to add extra photo coverage to their day, if it's an option for you, it can be pretty special to get more shots of your guests mingling, reuniting and gathering for your big moment.
Hire an artist to create a live wedding painting
If you're looking for a creative keepsake from your wedding and something that will wow your guests, consider hiring a live wedding painting artist. This artist will set up at the back of your ceremony and create a painting of your wedding in real time. It's pretty impressive to witness!
Plus, what could be a cooler wedding memory to hang in your house than a live painting of your ceremony?
Involve your pet in your wedding ceremony
If you're a pet parent, the cutest thing you can do would be involving your pet in your wedding ceremony. Everyone has fun when a wedding dog is around!
Of course, it takes some planning to involve your pet in your ceremony. You'll need to figure out how they get there and get home, assuming they're not staying for the entire wedding. You'll also want to make sure that your pet can handle a high-stress, crowded situation.
If your pet can't be a physical part of your ceremony, you can still involve them in your wedding day. You can talk about them in your vows, use their photos in your decor or name your signature drink after them!
Go out in style!
End your wedding ceremony with a bang by incorporating a fun, creative element. As mentioned above, you can distribute props for your guests to use during your exit recessional, such as bubbles, confetti or ribbon wands.
You could also end your ceremony by distributing champagne flutes or shot glasses and doing a toast with your guests. What a fun way to end your ceremony and officially start your marriage! Or you could show off your skills and perform a choreographed dance as you exit your ceremony.
Take a group photo right after the ceremony
Nothing says fun like a group photo, right? Sure, it might be cheesy but we promise a big group photo is one of the best memories you'll have from your wedding day. And the best time to take that group photo? Right after your wedding ceremony!
This is the perfect time to take your big group photo because everyone is there, everyone is excited and no one is too drunk or tired yet (hopefully!).
Host a post ceremony ice cream truck!
Who wouldn't want ice cream cones right after the ceremony? This is the perfect sweet treat for you and your guests, especially after an outdoor, summer ceremony. Plus an ice cream cart doubles as a great place to sign your marriage licence!
Bonus: The most fun idea for your wedding ceremony? Writing your own wedding vows!
The most fun, creative and personal element you can add to your wedding ceremony is your own vows. Personalized vows not only allow you and your partner to share an intimate moment, but it also gives your guests a sneak peek into your love story.
Plus, writing your own vows can also be a ton of fun! Imagine sitting down with your fiance and reminiscing about your relationship milestones while you look at old photos and cards. Then you crack open a bottle of wine, grab your notebook and sit down with a vow writing course to help the words flow.
Your personal vows let you design your own promises for marriage – not just the generic promises that everyone makes. They let you tell your own love story. And personal vows are the most loving thing you can give to your spouse – they're the best wedding gift ever!
Nervous to write your own vows? Not sure where to start? Grab our free guide: How to Write Kickass Wedding Vows! Plus, learn all about our video vow writing course!
---
Which one of these fun ideas for your wedding ceremony is your favourite? Which will you be using on your wedding day?