Boo! Since today is Halloween, we wanted to share some awesome tips for planning a Halloween wedding. For some, Halloween is the ultimate holiday. They love it so much that they decide to plan their wedding around it!
A Halloween wedding can be spooky and serious, colourful and playful, or even elegant and mysterious. But above all? A Halloween wedding is just a lot of fun!
If you want to unleash your inner goblin or ghoul, read on for tips on how to plan a spook-tacular Halloween wedding!
---
Make your Halloween wedding theme clear
You want your guests to know what they're getting into, especially if you want them to participate in your theme. So make it clear that you're throwing a Halloween wedding by adding Halloween elements to your wedding website, save the dates and invitations. As soon as your guests click on your website or open your invite, they should know what's going on.
Let your venue set the tone
Start your Halloween wedding off on the right note with a truly perfect venue. Look for something in a gothic style or perhaps a historic building that has a resident ghost on site! For photos, head out to a pumpkin patch or even a cemetery.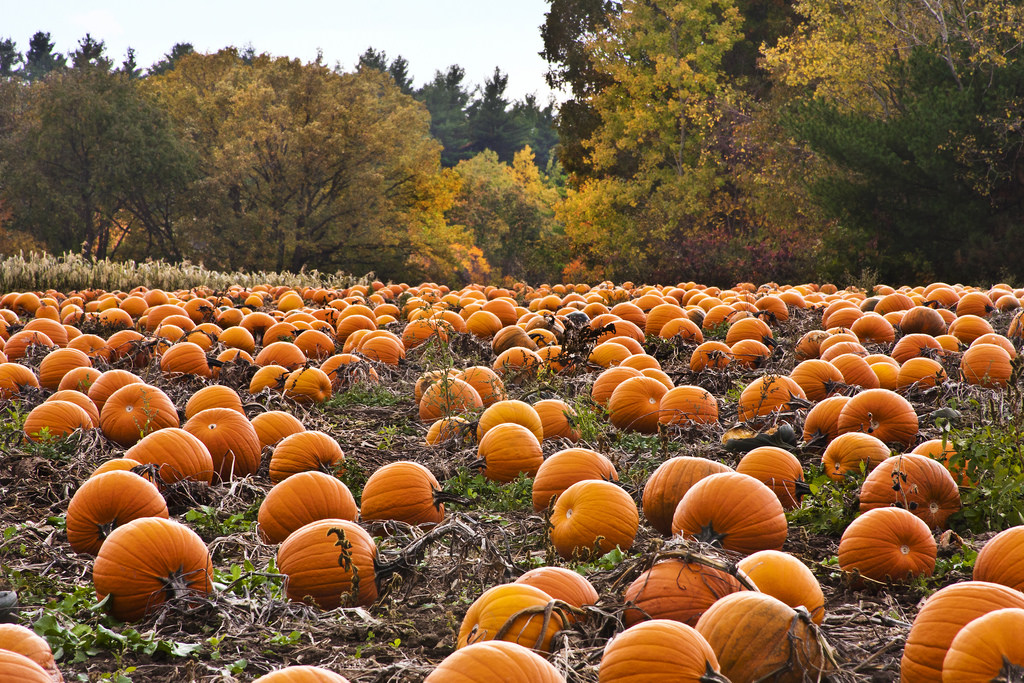 Attire is everything
Halloween is all about the costumes! As the couple of the hour, you can choose to actually dress up in costume or just do a Halloween-version of a more traditional wedding outfit. For example, you can add a skeleton tie to your tuxedo or a black sash to your dress. You can also do an outfit change and show up in costume at your reception.
You'll want to coordinate your wedding party's outfits to the theme as well. That might mean putting them in dark hued dresses and suits or having them wear masquerade masks. If you want your guests to participate in your theme by dressing up, wearing black or wearing a mask, ensure that's clear on your invites and website.
Get creative with make-up
One of the most fun parts about Halloween is getting creative with your make-up. Of course, you probably don't want to go too gory for your Halloween wedding, but you can definitely make your look more spooky. You can do more bold make-up like a dark lipstick and black eyeliner or paint your face Día de los Muertos style. You may also want to hire a make-up artist or face painter to help makeover your guests.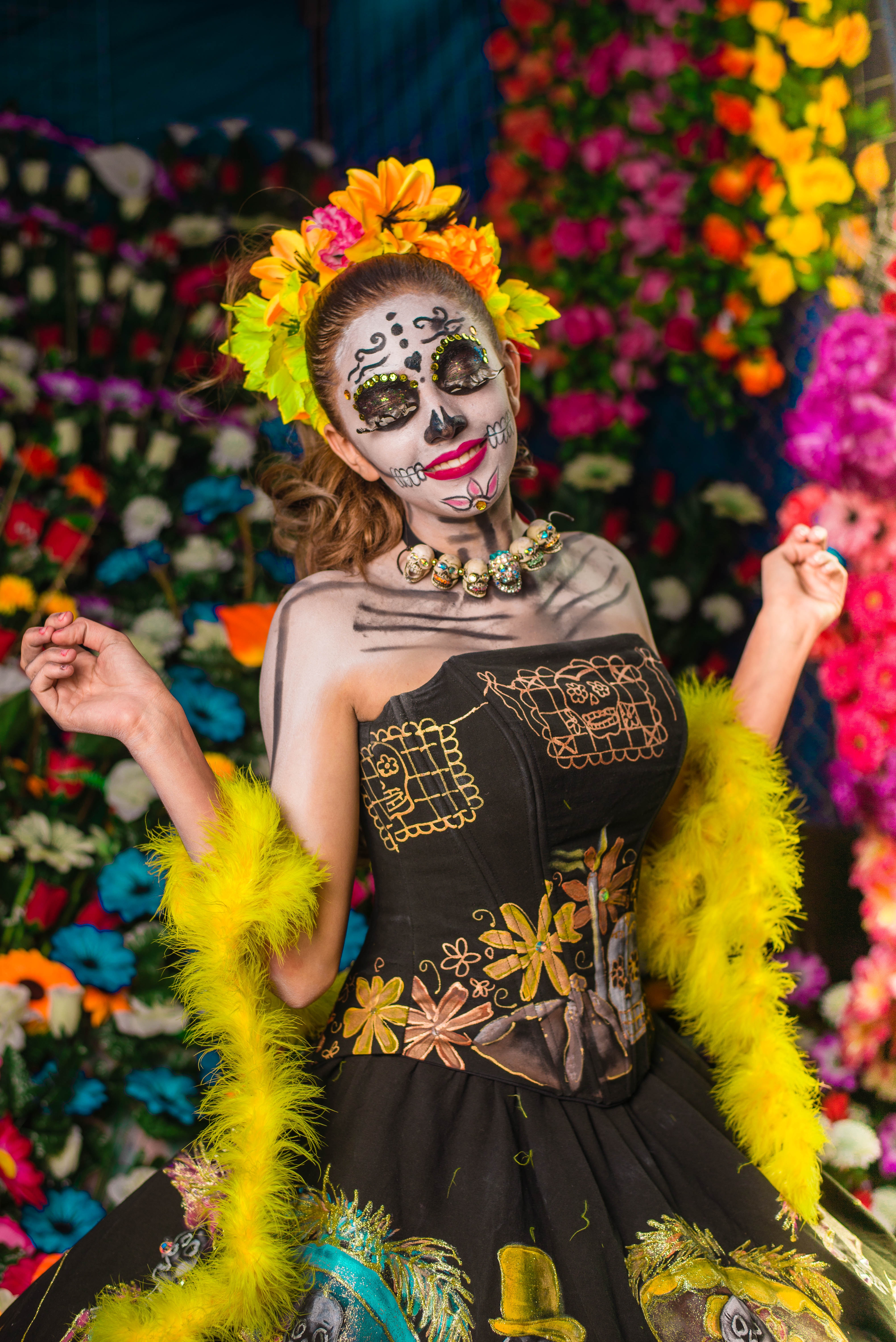 Get your vendors in the Halloween wedding spirit
We can guarantee that your Young Hip & Married officiant will be game to dress up in costume, recite spooky Halloween poems or tell a ghost story. We love getting involved in a theme that our couples are passionate about!
You can get your other vendors on board too. Ask your DJ to don a mask and play Thriller or Monster Mash to open up the dance floor. Tell your florist you want a dark hued bouquet with black feathers. Or ask your photographer to set up a photobooth complete with witch hats and brooms!
Go wild on decor
There's so much you can do to decorate for a Halloween wedding! But before you jump into buying all the mini pumpkins you can carry, think about the tone you want for your wedding. Do you want it to be dark, gothic and spooky? Kitschy, fun and colourful? Elegant and mysterious? A Halloween wedding can be tasteful and as spooky or silly as you want.
Here are some awesome decor ideas:
Hang orange and black lanterns from the ceiling
Line the ceremony aisle with pumpkins
Have a skeleton hold up your guest book
Instead of direction signs on wood, put them on tombstones
Put your centrepieces in pumpkins or incorporate spooky branches or candelabras
Hang cobwebs in the corners of the room or along the tables
Bring out the fog machine for an eerie atmosphere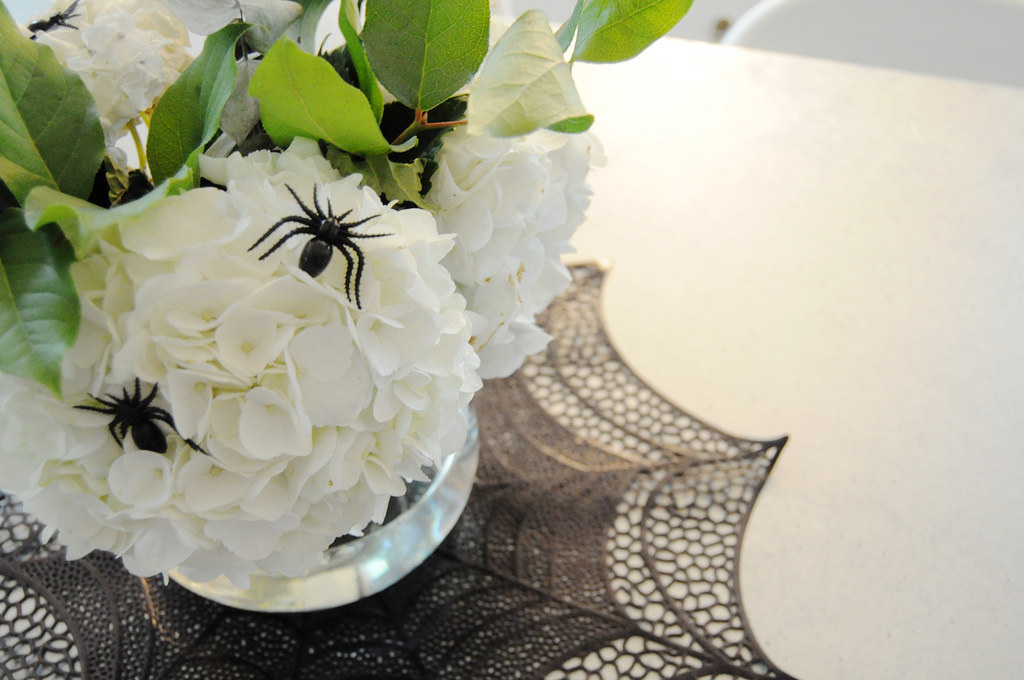 Serve Halloween-y food
Lots of food can easily be made suitable for your Halloween wedding. Spaghetti and meatballs become intestines and eyeballs. Mini-eclairs become witch fingers. And no one is going to turn down a caramel apple or slice of pumpkin pie!
You can also create spooky Halloween drinks with creepy names and fun tricks. Talk to your bar staff and let their imaginations run wild. Your cake is also a great place to go big with your Halloween theme.
Don't forget about the candy! Half the fun of Halloween is trick or treating. You can even set up a candy bar so guests can trick or treat and take a bag of candy home as their wedding favour.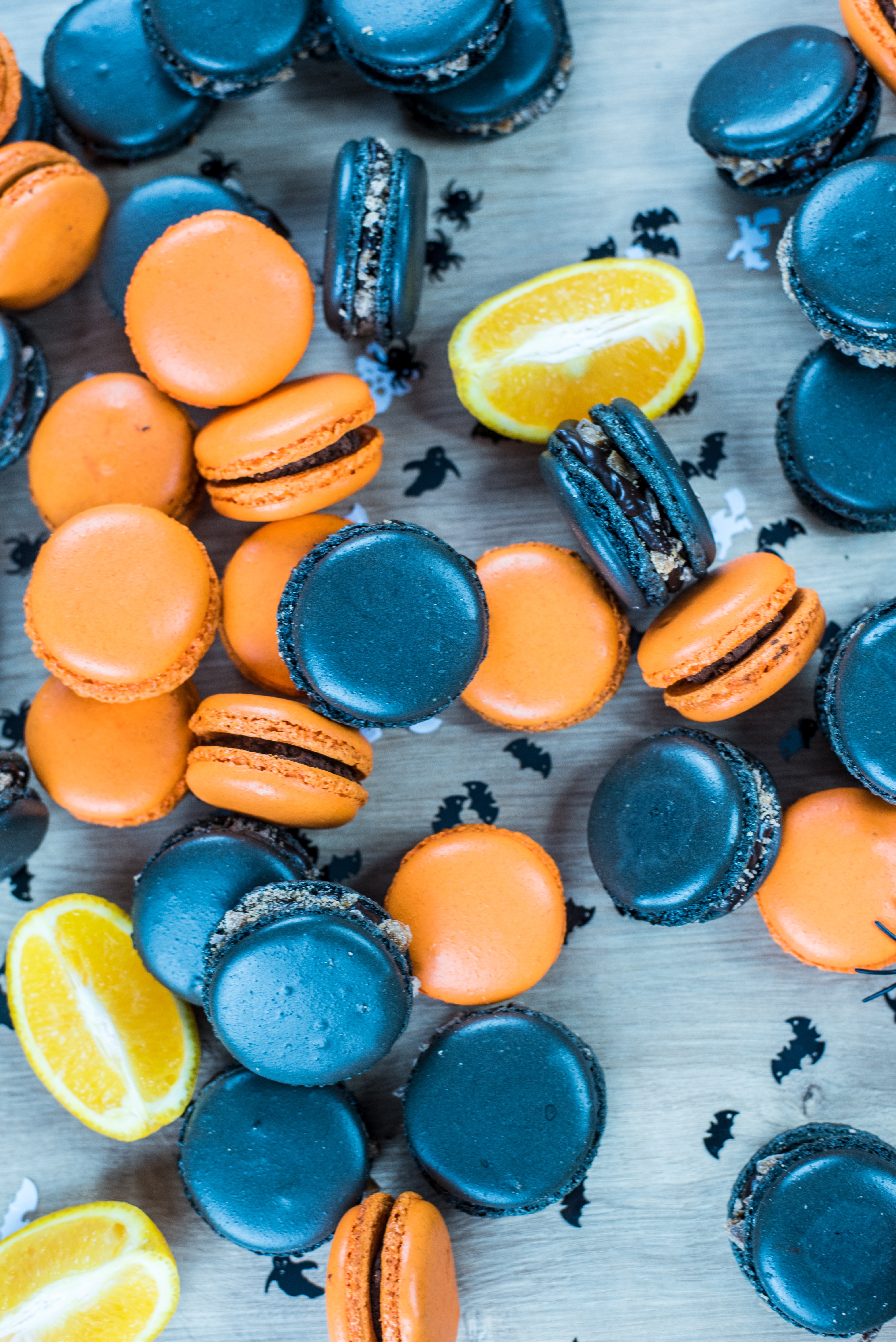 Go as big as you want to
Remember, not every single element of your Halloween wedding has to be Halloween-y. This is your wedding first and Halloween second. People will still understand and appreciate the theme if you opt for subtle references. You can scatter black and orange confetti on the tables or use mini pumpkins as your escort cards instead of dressing up like a zombie and painting everything orange and black.
But if Halloween is your passion? Go for it! You can totally go all out on your Halloween wedding. Bring in as many Halloween elements as you want. If you really want to go the extra mile, you could even hire a spooky tarot card reader or magician for your reception or set up a haunted house!