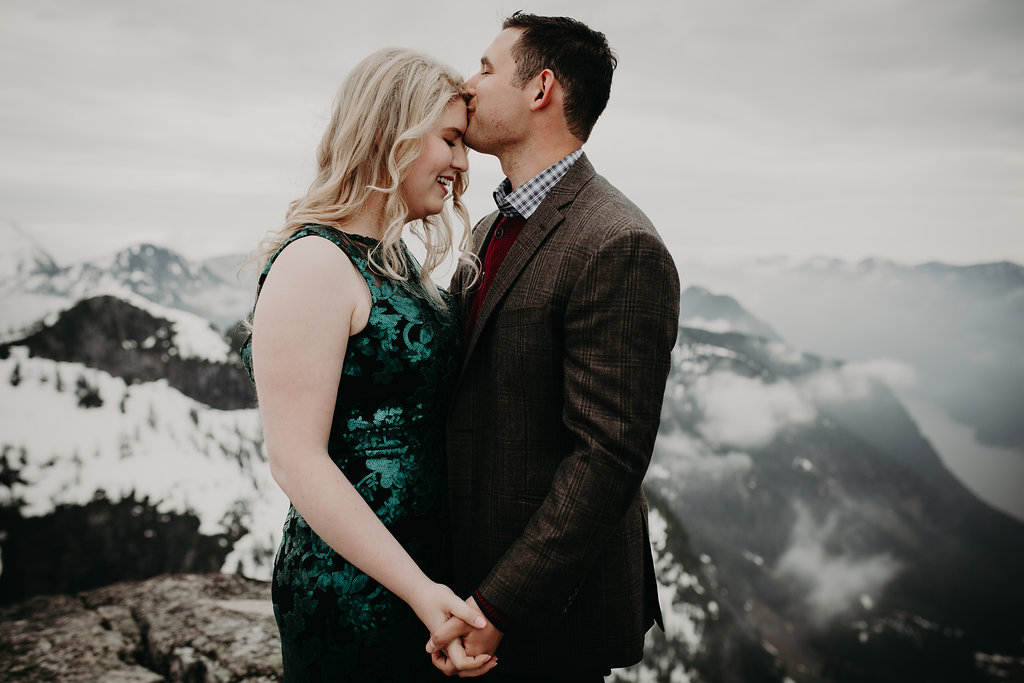 One thing all weddings have in common is the ceremony. But a unique wedding ceremony? We don't always get those. In fact, more often than not, we attend weddings and sit through the same boring wedding ceremony we've seen a hundred times before.
We believe you should have a unique wedding ceremony that reflects who you are. This is the moment when you are actually getting married – the rest of your wedding is the party that celebrates that marriage. The words you exchange and the vows you make set the foundation for your marriage. This is the part of the day when all eyes are on you and everyone is there to support your relationship (not just to take advantage of your open bar).
So make your ceremony as special, memorable and important as it should be. It's so worth it to put in the time and effort to create a unique wedding ceremony.
Check out our 14 tips for creating a unique wedding ceremony of your own!
---
Add Creative Elements
The easiest way to create a unique wedding ceremony is to add in some creative elements that speak to you. Let your imagination run wild! Want to toast your marriage with a beer blending ceremony or plant a tree together? You can totally do that! For some more creative inspiration, check out this post.
Eliminate Traditions You Don't Care About
A lot of what makes ceremonies tired and boring are traditions you don't care about. You don't have to do things a certain way just because that's how it has always been done. If you don't connect with the tradition or worse, the tradition goes against what you do believe in, get rid of it! Start your own traditions. For some traditions you can skip, check out this list.
Think About The Guest Experience
If you're not sure how to put together a unique wedding ceremony, think back to the last time you were a guest at a wedding. What made the ceremony stand out? What parts put you to sleep? How did different parts of the ceremony make you feel?
Another thing to consider for the guest experience is your guests' comfort. It's great to have a unique wedding ceremony but not if that means guests are passing out because you're getting married outside in July and forgot to provide chairs or fans.
Incorporate Meaningful Words
A lot of the wedding ceremony revolves around the words – the words your officiant says and the words you exchange with your spouse to be. So ensure the words being said at your ceremony are meaningful and important to you. Here are some great options for words for your unique wedding ceremony:
Personalize Your Wedding Party
Mix things up with your wedding party in order to make your ceremony perfect for you. You can have your wedding party members wear different outfits instead of putting everyone in the same dress or suit. Instead of flowers, you can have your attendants carry books, lanterns or even puppies! You can skip the processional or opt out of having your party stand at the front with you. Mix up the genders and ages. Heck, bring the party in on motorcycles! As long as it's unique to you and as stress-free as possible, you can do whatever you want. You can even go no wedding party!
Write Your Own Vows
The best way to make sure you have a unique wedding ceremony? Write your own vows! It doesn't get more one of a kind than writing words no one else has said before. If you've got writer's block, reach out to your officiant. They're the pros and would be glad to lend a helping hand! And if you're not feeling like such a wordsmith, you can always mix and match from some of these vows.
Mix Up Your Processional
Make sure your ceremony is one of a kind right off the bat with a creative processional. You don't have to follow the normal processional you see at almost every wedding. You can do things your own way. Traditions like not giving the groom an aisle walk and having the bride walk down with her father can be changed! Check out some new processional ideas here.
You can also mix up you recessional when you're exiting from your unique wedding ceremony. You can play fun music, have confetti thrown over top of you, skip the receiving line or add a receiving line. And you may also want to schedule some private time for yourselves right after the ceremony so you can revel in the fact that you're officially married!
Mix Up The Seating
You don't have to have your guests seated in church pews facing you and your partner at the front of the room. In fact, you don't have to have them seated at all! You can ask your guests to stand (only for short ceremonies). You can offer up alternative seating such as park benches, cinema seats or hay bales. And you can even arrange your guests in a circle around you so you are literally encircled by love!
Pick A Special Place
Create a unique wedding ceremony from the moment you arrive by picking a special place to hold your ceremony. If you're able to choose a venue or location that is meaningful to you two, that will make your ceremony all the more special. Maybe you can tie the knot where you had your first date, where you got engaged or where your parents got married. That way you get to relive a special memory and share a meaningful space with all of your guests.
Decorate Your Space
These days, the sky is the limit when it comes to your unique wedding ceremony decor. You can add just about any decor element you can dream of (and that your venue and budget will allow). We're talking archways, curtains, photo collages, flowers, candles and so much more! You can go as traditional or as out of the box as you want with your decor.
Include Your Friends & Family
A great way to make your ceremony that much more meaningful to you and your loved ones is by including them in the actual ceremony. Ask your officiant to give a shout out to your relatives from far away, thank your parents during your vows or add a special note in your programs. Honour loved ones by asking them to do a reading, play music, join your wedding party or walk you down the aisle.
Play The Tunes You Love
Music lover? This is the perfect chance to create your unique wedding ceremony with the music you love most! "Here Comes the Bride" is not mandatory – you can play anything from Kanye West to Mozart at your wedding. If you need some ideas, check out this post.
Set The Tone
Do you want your ceremony to be casual and relaxed? Traditional and elegant? Romantic and playful? You get to decide what vibe you want your ceremony to have. You can set the tone with your invitations, programs, music, decor, dresscode and the opening words your officiant speaks.
One great way to set the tone and personalize your ceremony, is by having an officiant who is professional, experienced and will take the time to get to know you. At Young Hip & Married, we pride ourselves on creating a unique wedding ceremony for our couples. We want to tell your love story and get you married in your style. We're open to just about everything and will do whatever we can to create your dream ceremony.
Make It All About You Two
Above all, a unique wedding ceremony is one that is all about you two. Every element of your ceremony should not only have your stamp of approval but be important to you. Your ceremony should reflect who you are. Don't add things just because you think you should or because someone else did at their wedding. This is your wedding – do it your way.
What are you doing to create a unique wedding ceremony?
Written by Riana Ang-Canning
Feature image by Erica Miller Photography