We're all about helping couples create ceremonies that are true to who they are and what they feel is important. Your wedding ceremony should represent the two of you. It doesn't have to be boring or traditional if that's not you. Have fun with your ceremony! Personalize your ceremony with a few creative additions and really make it your own.
Not sure how to make your ceremony more personalized, unique and fun? We've got you! Check out these 23 creative additions to add to your ceremony to make it more you.
---
Beer Blending
You may have seen sand ceremonies at weddings before where each member of the couple pours different coloured sand into a glass. This is similar, but with beer! If you're big beer drinkers or into the craft beer scene, this is the creative addition for you. One partner pours light beer and the other partner pours a dark beer into the same glass. And then you both drink – cheers!
Ring Warming
A ring warming is a nice way to involve your guests in your ceremony. During a ring warming, your rings are passed around either before or during your ceremony to your guests. Each guest holds the rings and takes a moment to pray, bless or put some good energy into the rings. Pro tip: if you have a large guest list, start this ring warming before the ceremony starts and put someone (like an eagre aunt) in charge of ensuring the rings make it to you in time. Another pro tip: Use a string to tie the rings together so no guest drops them and consider putting them in a box or bag so you can avoid spreading germs.
Write Your Own Vows
It really doesn't get more creative than writing your own vows! You can totally write your own vows or mix and match some vows that have already been written. If you need help, talk to your officiant. Your officiant is the expert and would love to help you out with your vows!
Community Vow
Another great way to include your guests in your ceremony is with a community vow. A community vow is taking the traditional, "Do you take this person to be your husband/wife?" and turning it to your guests. For example, your officiant could ask your guests, "Do you promise to support this couple, encourage their marriage and witness their lives together?" To which all of your guests will call out, "We do!" Talk to your officiant about crafting a community vow that works for you two and your guests.
Include Your Pet
We've seen lots of fur babies attend their parents' weddings. You can have your pup get walked down the aisle or invite your cat to sit in a carrier or on someone's lap during the ceremony. Just make sure you check with your venue that pets are allowed. And ensure you have a plan for how your pet is getting to the ceremony and how they'll leave.
Seating in a Circle
Usually, guests sit on two sides facing the couple at the front. But why not shake that up? Consider seating your guests in a circle all around you. That way, you are literally encircled in the love of your family and friends. Plus, that means lots of people get a front row seat. Pro tip: Make sure circular seating works with your venue and your guest count (fewer guests is usually best).
Flip for the Vows
Traditionally, men will say their vows and answer the officiant's questions first during the ceremony. But if you're not wanting to keep with that tradition, why not flip to see who will say their vows first? It's the most fair option and will give your guests something to chuckle about.
Live Wedding Painting
Yes, this is a real thing. You can hire an artist to do a live painting of your wedding ceremony at the ceremony. The artist will set up in the back or off to the side and begin their work. By the end of your ceremony, not only will you be married but you'll have an amazing piece of artwork!
Altar Backdrops
If your creativity is more aesthetic, consider doing something fun with the background of your altar area. During the ceremony, all eyes are going to be on you two and your officiant. So it's the perfect place to put a flower wall, beautiful archway, hanging roses or anything else that speaks to you two!
Rice Throwing Alternatives
Back in the day, guests would shower the newlyweds in rice at the end of the ceremony as they exited the venue. But now that we know rice is bad for the birds, we need an alternative. You can use confetti (look into eco-friendly brands that use recycled paper) or bubbles. You can have your guests wave ribbons, hit tambourines or play kazoos as you exit. Pro tip: Speak to your venue to ensure you're allowed to bring in any of these items.
Personalize Your Bouquet
A sweet way to add a personal touch to your wedding ceremony is by personalizing your bouquet. You can add little photos of loved ones no longer with you to your bouquet so they can be with you on your wedding day. You could also add these little mementos to your boutonniere, pocket square, handkerchief, etc.
Pre-Ceremony Cocktail Hour
We've all heard of the cocktail hour, when guests get to enjoy some drinks and snacks between the ceremony and the reception. But what about a pre-ceremony cocktail hour? It's a nice way for guests to socialize before the ceremony, to welcome guests to your wedding and to make the ceremony seem less stuffy.
Meaningful Ceremony Music and Readings
An easy creative addition to your ceremony is choosing music that means something to the two of you. There are lots of opportunities for music during your ceremony: the processional, the signing, the recessional and even when guests are waiting for things to begin. Check out our post on ceremony music for some ideas!
On the same token, you can also get very creative with your ceremony readings. You don't have to do readings from the same poems or books that you hear at every wedding ceremony. You can incorporate readings from TV shows and movies, readings from songs, or just plain off-beat readings.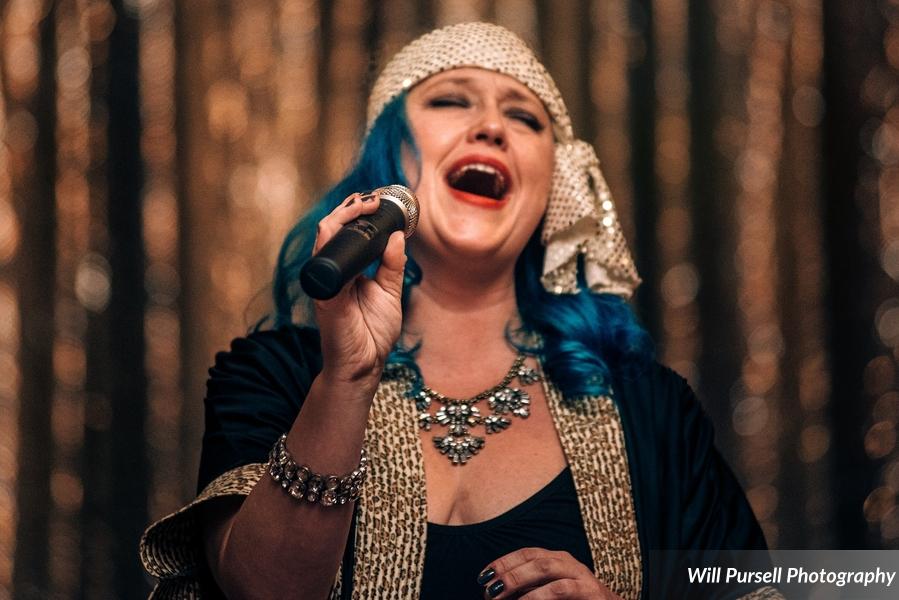 Special Runner
You can get creative with your runner that goes down the aisle at your ceremony. Instead of a traditional carpet runner, you can use flower petals or other natural decor. You can draw with paint or have arrows. Or you can get calligraphy done on a runner to share your love story or your favourite love quotes.
Creative Processional Ideas
Get creative with your ceremony right from the get go. You can mix up the traditional processional by walking in together, walking in with both parents or any other idea you have. Check out our post on unique wedding processional options for some inspiration!
Planting a Tree
Would you believe that planting a tree is an option for your wedding ceremony? Well, it is! Another variation on a unity ritual is planting a tree. Usually, each member of the couple will lift a shovel with dirt to plant a tree in a bucket. The idea being that the tree will go home with you and represent the marriage that you are nurturing and growing.
End with a Toast
This creative addition plays in nicely with a pre-cocktail ceremony or beer blending ritual. After your ceremony, you invite your guests to toast you and enjoy a glass of bubbly, wine or beer. It's a nice way to involve your guests, celebrate the fact that you just became officially married, and give everyone something nice to drink!
A New Way to Bring Down the Rings
When it comes to the wedding rings, we typically think of them being brought down the aisle either in the best man's pocket or on a pillow carried by the ring bearer. But you can get more creative than that. If you're nature lovers, you can make a bird's nest and have the rings put in there. If you're bookworms, you can hollow out a novel and put the rings in there. Lots of ways to get creative with this one!
Personalized Programs
If you are making programs for your ceremony, this is an easy place for a creative addition. You can add in the story of how you two met, photos of your pets, sweet messages from your parents, funny introductions to the different elements of the ceremony, and anything else you want!
Extras for Guests
If you want to go above and beyond for your guests during your ceremony, you can definitely do so. For an outdoor ceremony, you can provide fans (that can double as your programs!) in hot weather or blankets in cool weather. If you have lots of kiddos attending, you can make up a little colouring or activity book to keep them entertained during the ceremony.
Wedding Time Capsule
An awesome creative addition for a ceremony would be creating your own wedding time capsule. At your ceremony, you place letters written to each other and a bottle of wine into a box. You seal up the box, your wedding time capsule, and open it on your first anniversary. You could also throw in other mementos from your wedding day like your invite, program, etc.
Family Vows
A variation on the community vow is a family vow. This is another way to include more than just the couple in the wedding ceremony and is an awesome addition when you're bringing together two families with children. A family vow is an opportunity for the couple and their children to all say I do and to take each other as parents and children. Check out our blog post for a great example of a family vow with children.
Unity Candle
The unity candle, while creative, is actually an old wedding tradition. Each member of the couple will hold a lit candle and, at the same time, light a third candle together to signify their union. However, you can get a little more creative with this if you want. You can invite your guests to take part by handing out candles and having guests pass the flame from one to another until everyone is holding a lit candle. The final guest would then transfer the flame to the couple to light their unity candle. That way, each guest is involved in the unity ritual and the couple is surrounded by a sea of candlelight. Pro tips: Check if candles are allowed in your venue, ensure everyone is being fire safe, and only try this with a small number of adult guests.
---
What creative addition are you adding to your wedding ceremony? 
Book Your Wedding Officiant!
written by Riana Ang-Canning
feature image by Charles de Jesus