Please enjoy the below vendor interview with Jonathan Desmond, of Jonathan Desmond Photography. We're talking all about Jonathan's candid style, his photography passions and what you need to know about documentary photography – and if it's right for your wedding! 
All photos courtesy of Jonathan!
---
Please introduce yourself! Who are you and what do you do?
I'm Jonathan Desmond of Jonathan Desmond Photography and I specialize in a unique documentary approach to my photographic work. While I do weddings, I also do family sessions as well as personal documentary projects, such as my current Chinatown project.
How long have you been in the wedding industry?
I have been in this since 2012 and have seen many weddings and brides and grooms. It's such a privilege to be able to meet so many people and be involved in their amazing wedding day and observe all the different family customs, rituals and relationships.
What first attracted you to the wedding industry?
After getting married myself, I saw the amount of work that was involved in it. I was just getting into photography at the time and I really wanted to apply what I was doing to something that really stood out for me. Weddings are very complex and sometimes chaotic events but through it all you get to see people (friends, family, the couple) talking to each other and enjoying each others' presence.
When I found out that I enjoyed a specific documentary approach to photography, I wanted to apply it to weddings. Being able to combine my documentary approach and love for the "decisive moment" with such a momentous and personal occasion has kept me interested in the wedding industry.
When you're not busy with weddings, how do you love to spend your time?
I became a dad just recently and am spending my time writing dad jokes… just kidding (partly)! Fatherhood has changed my life and I have a new perspective on life, work and family as a result. I enjoy spending my time with my little one and my wife, even if it's just going to a coffee shop and hanging out with them or even a trip to T&T or Walmart, browsing the aisles.
I also enjoy doing non-wedding projects that are close to my heart. My Chinatown documentary project started in 2013 and ever since then I've been taking photographs of Chinatown and creating a body of work to one day show future generations.
I also enjoy watching certain anime series and cartoons (Avatar, The Last Airbender comes to mind). If I get a chance, I like to play hockey on the odd night out. I'm in the process of building a personal cheese journal as I really enjoy eating different kinds of cheese. In my past life, I was a beginning jazz musician. Part of it still resonates with me.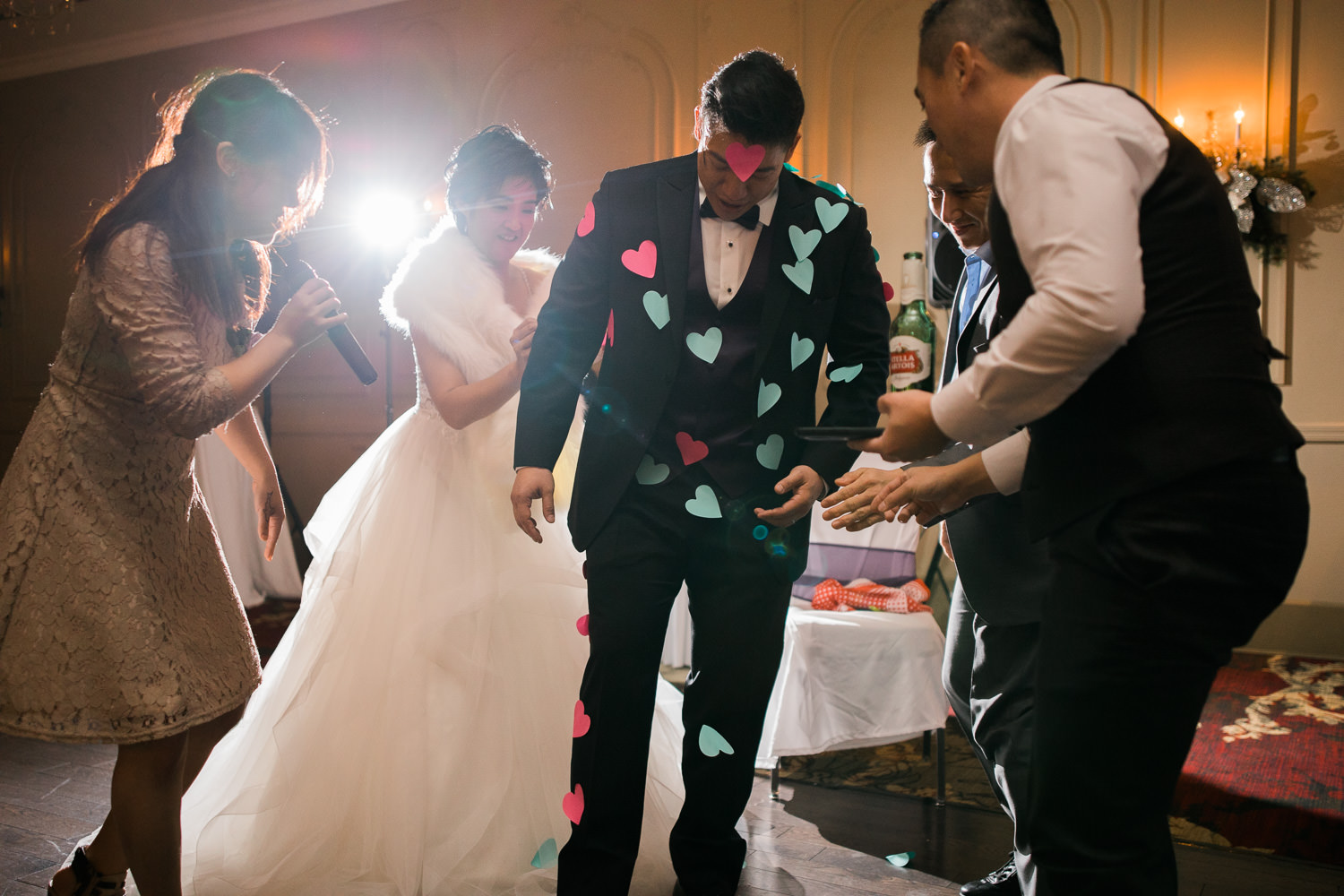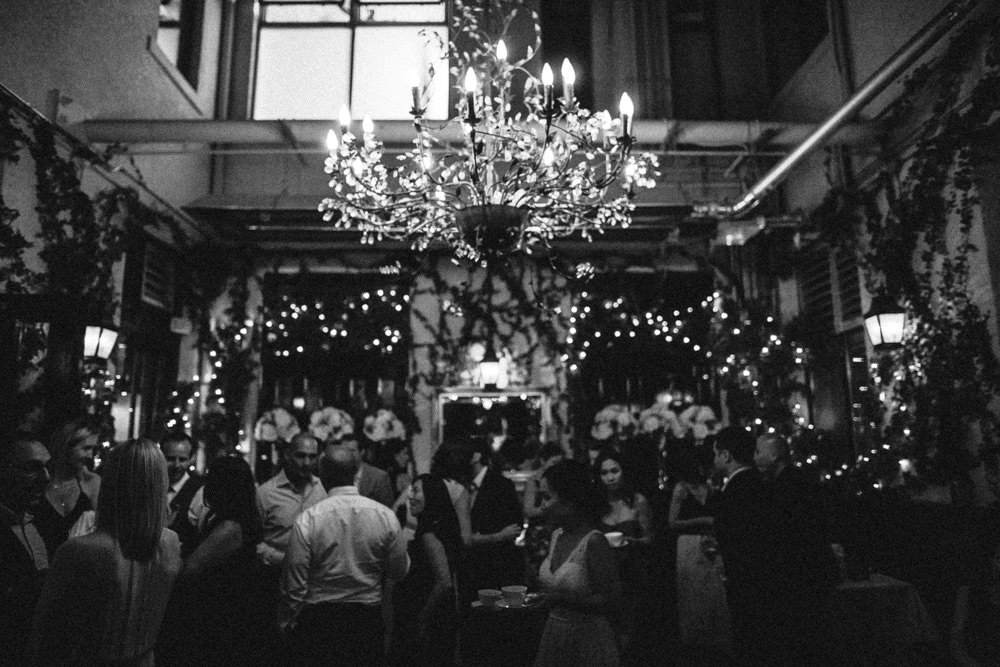 What does Jonathan Desmond Photography do?
Jonathan Desmond Photography is a specialized photographic service focusing on a classical and documentary approach to subject matter. I seek to create amazing photos from people just living their lives, as well as telling a story narrative through the imagery created. As passionate as I am about it, it is really hard to do and takes time, effort, patience and occasionally luck.
What makes your business stand out from other photographers?
Many folks say they take a "journalistic" approach to weddings but most of the time they will request some posing in the moments or ask for fake laughs during getting ready times or something like that. I'm one of the few in the area that takes a hard documentary approach, in that I do little to no posing (except for group photos and some bridal shots). I love black and white and my clients do too, especially when they see these classic black and white documentary moments of their own wedding.
I frame it this way: I want my couples to remember their wedding day, not that they were being photographed.
What is the process of working with your business? How can couples work with you?
After the initial email or phone call, I meet with my clients to confirm that what they're really looking for is my unique documentary approach. Once that's done, we figure out the agreement and payment. I then keep in touch with my clients to confirm their wedding timeline and offer some additional advice based on my experiences (see my tips below!).
During the wedding day, I zone into making photographs and while I do talk to my couples during the day, I tend to just move around and make myself a part of the scenery and grab a frame or two. My past clients have called me a "photo ninja" and I think it describes my general approach on the wedding day: hiding in plain sight.
After the wedding is done, I share some previews so my clients can post things on social media and share with friends. Within 4-8 weeks roughly, I deliver the final edited photo set and a box of 4×6 prints. Some clients have a Storybook Album and I then work with them on creating that.
Share a wedding story! What's the most memorable wedding you've ever worked on?
There are so many weddings that I've taken on that they're all memorable for different reasons. There are so many different stories from each wedding and as I think about this question, I'm reminded of them all. There were little nuances and details personal to the wedding (and thus unique documentary moments) from each of them.
That being said, one that pops up is a wedding I did at Brix and Mortar for Nick and Dayna. The Brix venue is beautiful and Dayna and Nick were so in love and a lot of fun to be with. They just let me do my thing and so I "hid in plain sight" and photographed all the moments that I was able to – from Dayna getting ready through to the ceremony and cocktail hour to the first dance.
One particularly funny thing that happened was after we had finished up with the first look, the bride and groom were heading to the Brix Venue. We were at David Lam Park and for the groom and groomsmen it would've been no problem but the bride and bridesmaids were in heels. So I offered to drive the bride and bridesmaids up to the venue in my little Honda Fit and that has pretty much been the only time I've had an entire bridal party in my car!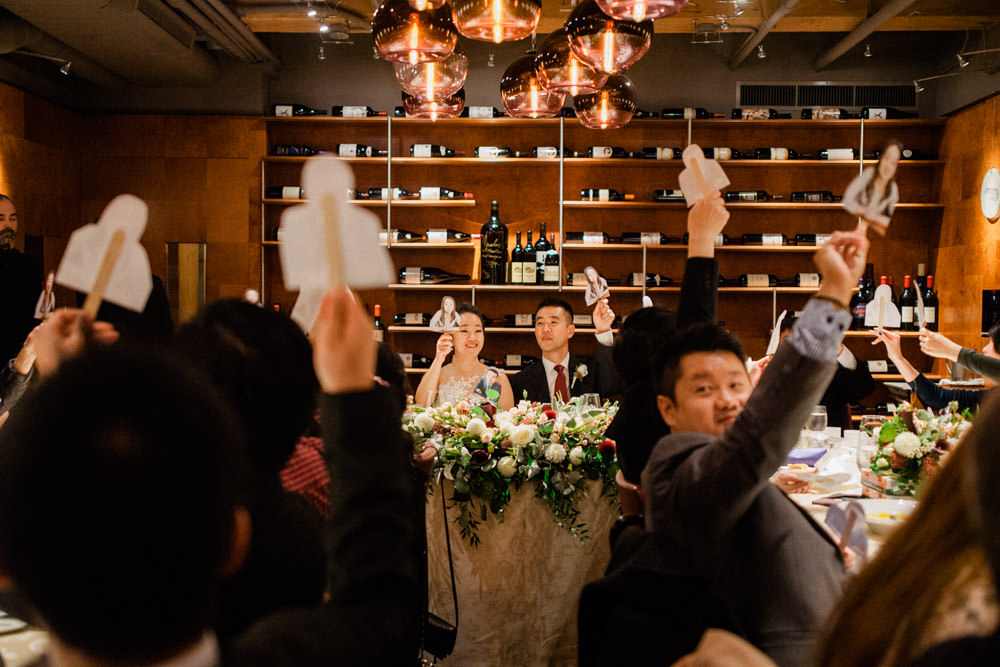 If you had one piece of advice for couples looking for a photographer, what would it be?
Choose a photographer that you can relate to on a personal level, as well as one who does work that is what you're looking for. If you love the mountain shots and posed photos, find someone who does that and whom you feel you could have a coffee with any time of the day. If you like the documentary approach, get that photographer and get to know them as well.
Your wedding photographer will be one of the vendors whom you will be seeing all day and it's important you get along with them! Personality clashes are the last thing you need on your wedding day. Tell your photographer what you're looking for and if it's not their forte or they can't offer it, there are other photographers who can help.
What are the current trends in photography? What's on its way out?
I always joke about photoshopped velociraptors (look it up on Google… it was a thing!) but that was actually a trend for a bit. Wedding photography has gone through a lot of trends and still continues to do so today. Without going into a lot of detail, the latest visual trend has been to go between either a dark and moody approach or light and airy. I can't say if either are on the way out but my approach to images is neither and focuses on skin tones.
Also, I did see a video online where an Australian couple had a Smeagol-impersonator as their ring bearer… I think that's on it's way out. Then again, Lord of the Rings does occasionally pop up on Netflix and in pop culture so it may become a thing again!
What are the biggest mistakes couples make when it comes to photography?
For documentary wedding photography, the biggest mistake tends to be in requesting a lot of direction during the day or requesting a detailed shot list. In that case, I don't think the couple truly understands what I'm about and would probably be better off with a photographer who works  in that style.
My approach is best applied if I'm left to find the moments and follow the course of events. I'd rather be looking for opportunities to document family and friends hugging each other or striking up a conversation or attempting "the floss" dance in the courtyard than spending a good chunk of time setting up the rings on a flower or something like that.
Where can couples save? Where should they splurge?
I know a lot couples try to save on the DJ but for our own wedding, we hired a professional and they had a good sense of music taste and technical know-how, which made the night run a lot smoother.
If you're able to, I would suggest saving on some of the details or making them re-usable or recyclable. Wedding favours tend to be thrown away so I'd suggest something consumable and/or safe for the environment… and that means you don't necessarily have to spend a lot of money.
What's something people need to understand about documentary wedding photography?
Documentary wedding photography isn't about capturing mountains or posing the rings, flowers or you in superficial ways. Documentary wedding photography is about capturing the essence of humanity through photographing emotions, relationships, humour, hugs, tears and most importantly: taking the normal events of the day and making them into amazing stories to share with others and future descendants.
Any other tips for couples planning a wedding?
When you kiss, kiss for at least three seconds. It helps avoid "air kiss" photographs and gives time for people with cell phones to load up their photo app.
If you're doing formal group shots, have someone who can "herd cats" and gather family and friends.
And if possible, stand in the light.
I would also advise seeking a marriage counsellor if you're able to. As much as the wedding day is a huge thing, I've come to realize that it is only the beginning of a life-long journey with your spouse-to-be. Marriage counselling would go a long way in building the right foundations for your marriage. [Note from YHM: We couldn't agree more! Check out our marriage coaching and counselling resources.]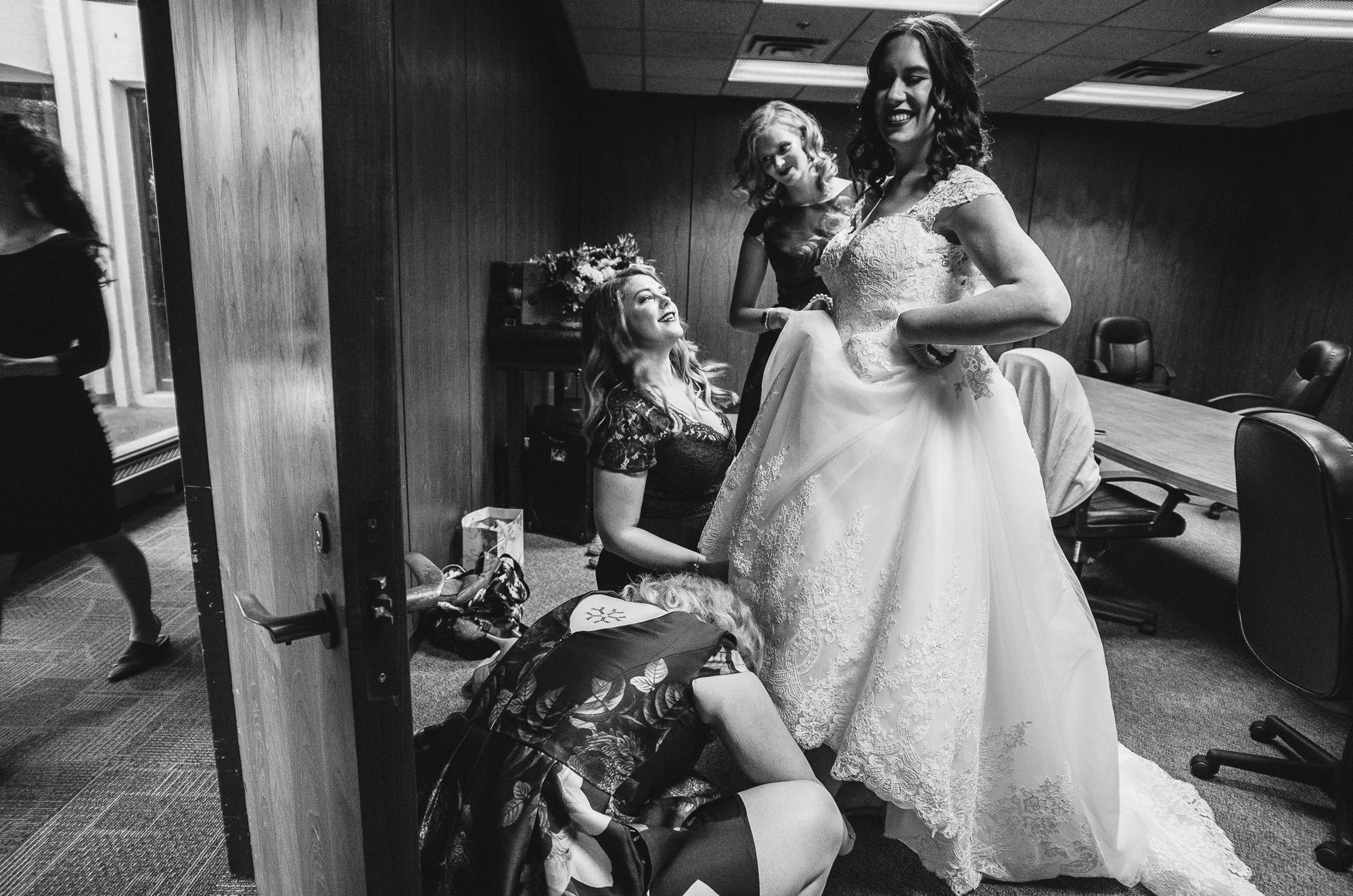 ---
Thanks so much to Jonathan for teaching us about documentary photography and sharing so many valuable tips. You can learn more about Jonathan and reach out to him via: 
Website: www.jonathandesmond.com
Email: photo@jonathandesmond.com
Instagram: @jonathan_desmond