Even if you hired a band or a DJ, you'll still be asked to pick some of the important wedding songs for your reception. Believe us, you'll want some say in what song you play during your first dance or when you cut the cake. But where to start? Check out the top wedding songs for each of the big moments of your reception that need some background music.
Entrance
Most couples like to make a big entrance into their reception. This is your time to let loose and have some fun! Your guests want to celebrate the newlyweds!
Crazy in Love – Beyonce ft. Jay Z
Don't Stop Till You Get Enough – Michael Jackson
Can't Stop The Feeling – Justin Timberlake
First Dance
Without a doubt, the first dance song is the most important of all of the wedding songs. Years down the road, your curious grandchildren will ask you what you and your partner danced to on your wedding day. Choose a song that speaks to you and represents your relationship.
Can't Help Falling in Love – Elvis Presley
Everything – Michael Buble
All of Me – John Legend
Father/Daughter & Mother/Son  Dance
This is the part of your reception where you won't be able to find a dry eye in the house. Everyone tears up during the parent and child dances. Choose a song that tells your parents exactly how much they mean to you.
Someone to Watch Over Me – Ella Fitzgerald
I Hope You Dance – Lee Ann Womack
Because You Loved Me – Celine Dion
Cake Cutting
The song you play when you cut the cake is supposed to be fun, cheesy and light hearted. You are absolutely allowed, and in fact encouraged, to play something that actually has the word "cake" or "sweet" in the title. So have fun with it and pick something that will make you laugh while you smush cake into your partner's face!
Sugar Sugar – Archies
Sweetest Thing – U2
Cake by the Ocean – DNCE
Dancing
After all the business of dinner, dessert and speeches, it's time to cut a rug on the dance floor. If you have a DJ or a band, they can probably handle this part of the playlist. But if you're DJ-ing yourself or want some input on the playlist, make sure these dance-able tunes are played.
Uptown Funk – Mark Ronson ft. Bruno Mars
Twist and Shout – The Beatles
I Gotta Feeling – Black Eyed Peas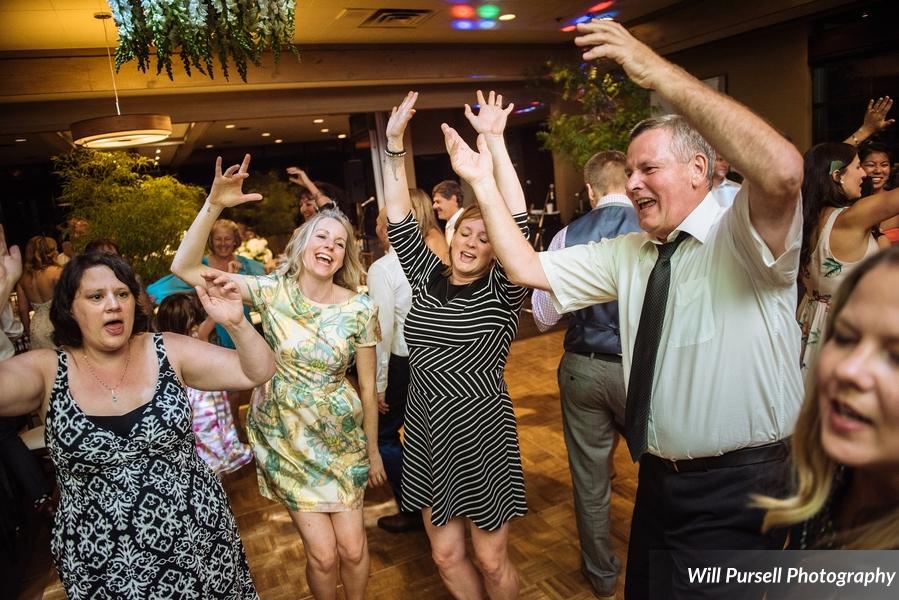 At the end of the day, your wedding should be all about YOU. So if you'd rather ditch the slow dance for more time grooving to top 40 hits, go for it! Or if you want to have a special dance with your grandmother, have your dance! As long as the song makes you happy, it's the perfect choice.
written by Riana Ang-Canning
---
What wedding songs will you be playing at your reception?