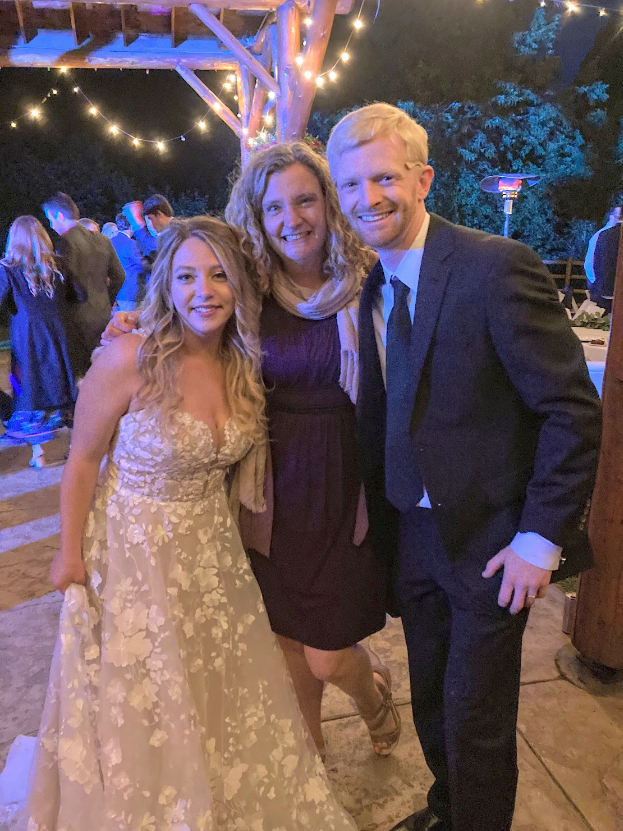 We're so excited to feature our Montana wedding officiant, Courtney Arntzen, on the blog today! Courtney has been officiating weddings for years and now helps couples tie the knot in Missoula, Montana. Keep reading to learn more about the amazing Courtney!
Check out Courtney's profile and get in touch to book her as the officiant for your Montana wedding! 
---
Please introduce yourself! Who are you and what do you do?
Hello, I'm Courtney – a Montana wedding officiant located in Missoula, Montana. After 13 years as a Montana pastor, I ventured beyond the church walls. These days I explore spiritual curiosities and sacred questions among those who otherwise do not have accessible spiritual care.
How long have you been in the wedding industry?
I started officiating weddings when I became a pastor, about 16 years ago. But even before that, I helped coordinate weddings for friends, including Jane's (fellow Young Hip & Married officiant). But these days, I'll always recommend hiring a professional instead of having a friend coordinate your wedding!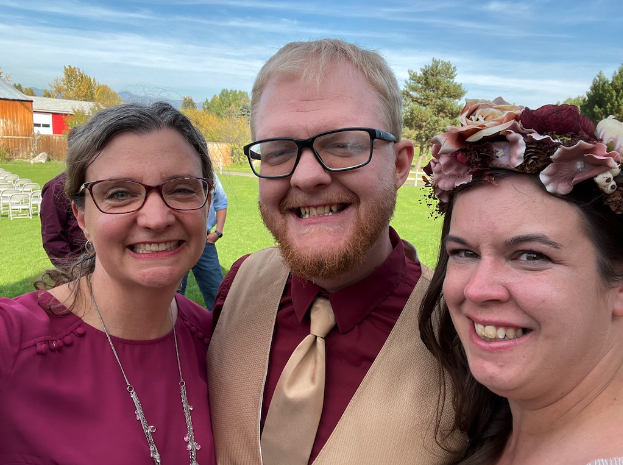 When you're not busy officiating weddings, how do you love to spend your time?
I keep busy with my partner Alec, raising our high schooler and third grader!
Why should couples get married in Missoula, Montana?
Missoula has everything you could want for a wedding venue: mountains, rivers, fields, forests, even a ranch or barn. We have it all in the city limits and just beyond. The vendors are fantastic and they will treat you like family, because that is the Montana way!
What are some of your favorite Missoula wedding venues or elopement locations?
The Barn on Mullan is a great venue for larger weddings. They have many options and will help take care of you and your guests from the moment you arrive. There are so many rental houses in the area that offer stunning views over water or mountains or a cabin in the woods. If you're planning a micro wedding or elopement, check out some house rentals. You can't beat the views they offer.
What is the best part about officiating weddings? 
My favorite part of officiating a wedding is helping the couple experience the moment as it's happening. Whether that means inviting them to take a breath, or turning them around to face their family and friends, or giving them a moment to really see each other, helping them experience the fullness of their wedding with all their senses is my favorite part of officiating.
And what about the most challenging part?
The most challenging part is when couples don't really have opinions about what goes into their wedding!
Share a wedding story! What's the most memorable wedding you've ever officiated?
One of my recent favorites was a couple that got married in the backyard of an AirBnb. They grabbed furniture and a rug from the house and set it up along the lakeshore. It was just the couple and their parents, a photographer and me. Together, we celebrated their decades-long love story and afterwards, everyone met on the porch for some cake and finger food. I loved it for the simplicity and the absolute beauty of the shared moments together.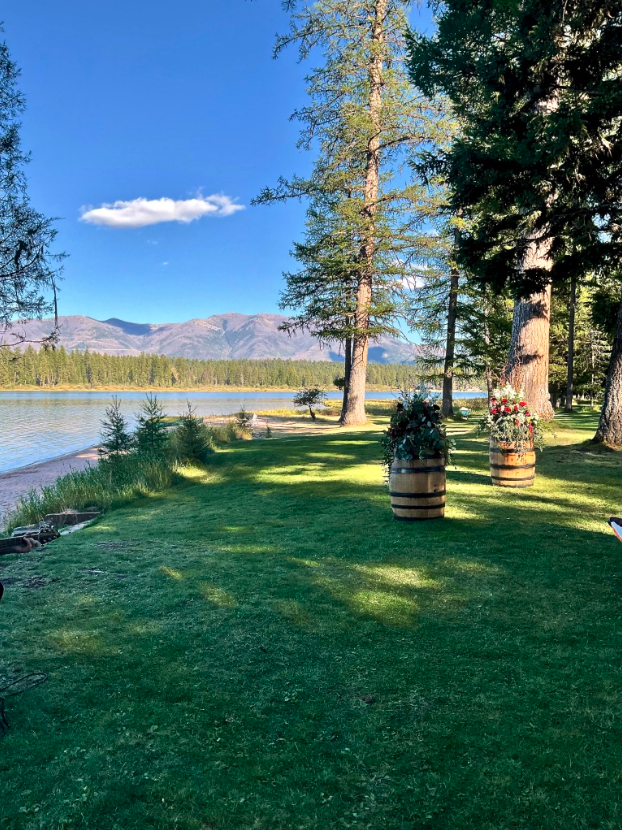 When meeting with a couple, what's the first question you like to ask them?
Tell me about when you met and the moment you knew you were in love.
What is the best compliment a couple or wedding guest has ever given you?
"Thank you for helping us be at ease during the wedding; you made it really special."
"Thank you for celebrating the couple's story and their love."
If you had one piece of advice for couples looking for a wedding officiant, what would it be?
Make sure you like your wedding officiant and that you feel you can trust them with your story. It's a big part of your journey as a couple and your wedding day; you want to make sure you find the officiant worthy to hold your story.
Is there anything else you'd like to share as a Montana wedding officiant in Missoula?
Missoula is a beautiful space to explore for you and your guests! We are still small, so you do not have to deal with traffic and heavy parking. Our venues and vendors fill up fast because it is such an amazing place to get married – so book now!
---
Thanks so much to Montana wedding officiant Courtney for sharing her story, advice for couples and tips for planning a wedding in Missoula! Meet the rest of our team of officiants here and get in touch to book your wedding officiant today!