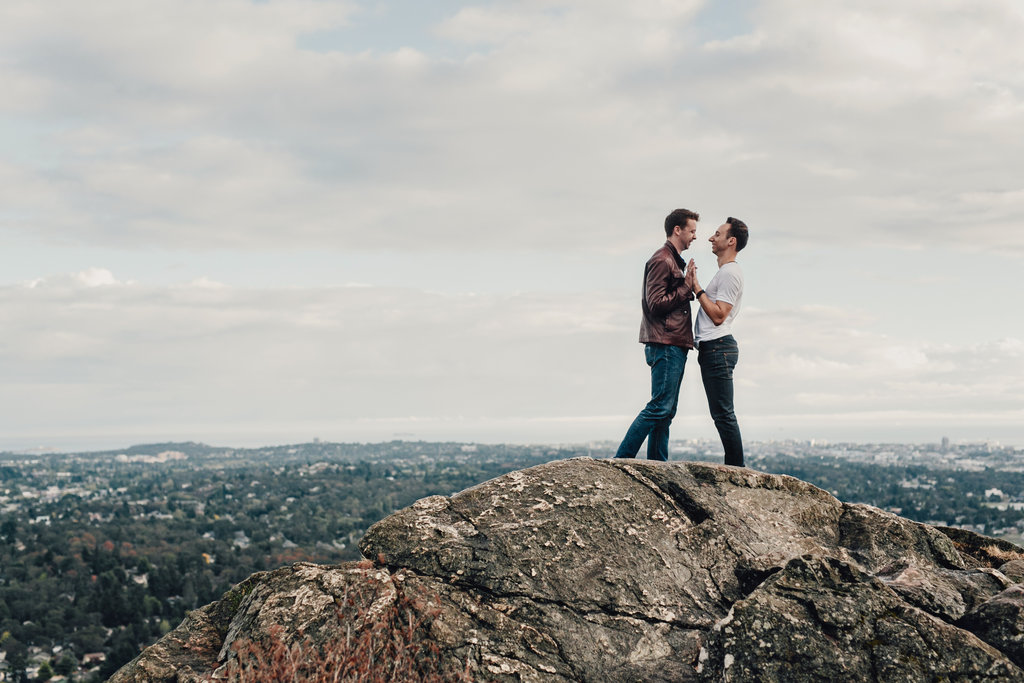 Planning to elope in Victoria or on Vancouver Island?
Check out these awesome spots for an intimate wedding, courtesy of our elopement photographer, Taylor Roades. We are so excited to have Taylor on the team. You can learn more about her below! And when you're ready to book your Vancouver island elopement,
get in touch!
We know the perfect officiants and photographers for your small celebration.
---
Meet Taylor Roades, our new elopement photographer in Victoria
Please introduce yourself! Who are you and what do you do?
My name is Taylor Roades and I am a full time  photographer based in Victoria BC; originally from Toronto, ON. Over the past ten years, photography has taken me across Asia to China, Vietnam, Indonesia, Thailand, and Cambodia. I've carried too much photo gear through the Canadian Rocky Mountains to the Scottish highlands and I have clicked a shutter thousands and thousands of times – I've had a very well documented couple of years.
Travel is what is what sparked my interest in photography, but a love for life's small joys is what brought me to weddings.
How long have you been in the wedding industry?
I shot my first wedding in September of 2011, so coming up on ten years!
What first attracted you to the wedding industry?
Weddings are a great combination of journalism, interiors, landscapes, product (detail) shots and portraits. I've always liked that to be a great wedding photographer you have to do it all.
When you're not busy with weddings, how do you love to spend your time?
When I'm not busy with weddings, I am hiking and spending time outdoors. I run a photo studio, and shoot a fair amount of travel/commercial work.
What advice do you have for couples looking for a photographer?
If you are looking to hire a photographer, I would say look at their website/portfolio. Instagram is all the rage but you never see how a photographer will work in bad lighting situations, or less than perfect locations. I think the best thing you can do is a deep dive on their website and ask to see a full gallery to gage their skill level.
Where can we find you?
---
Where to elope in Victoria & Vancouver Island
All photos below by Taylor Roades Weddings unless otherwise specified. 
Gowlland Tod Park
Taylor cautions, "This one requires a hike but you're rewarded with spectacular views of the inlet!"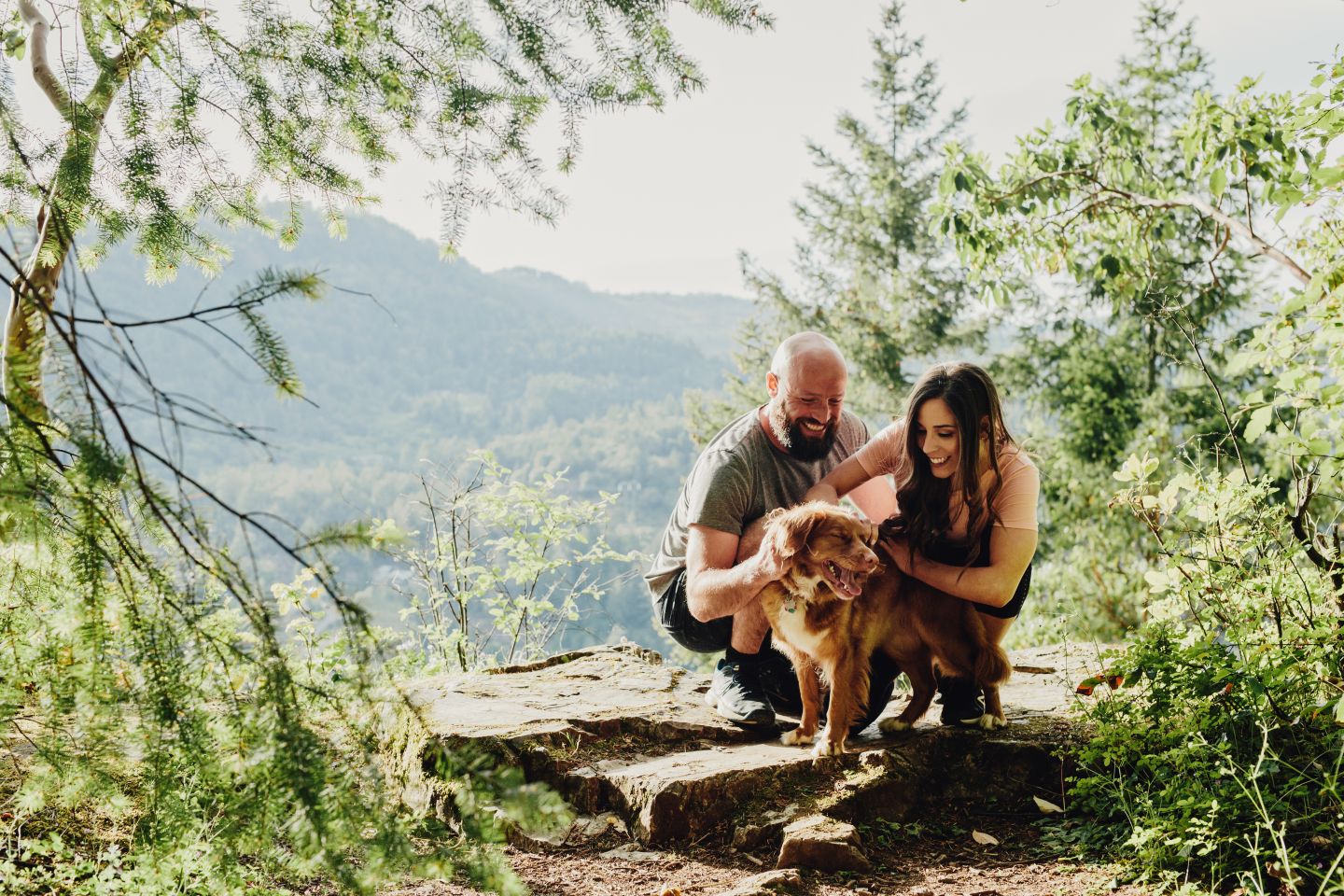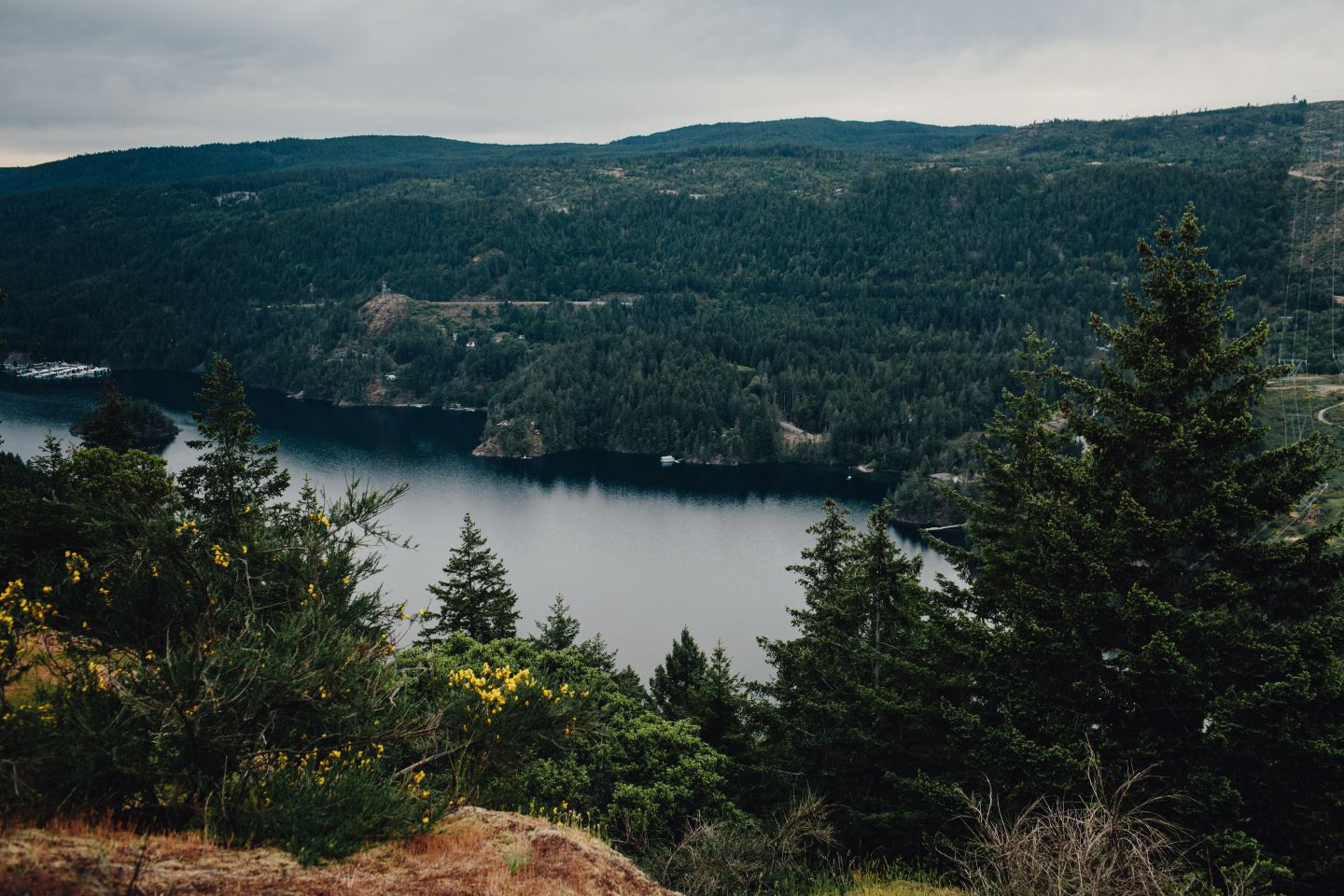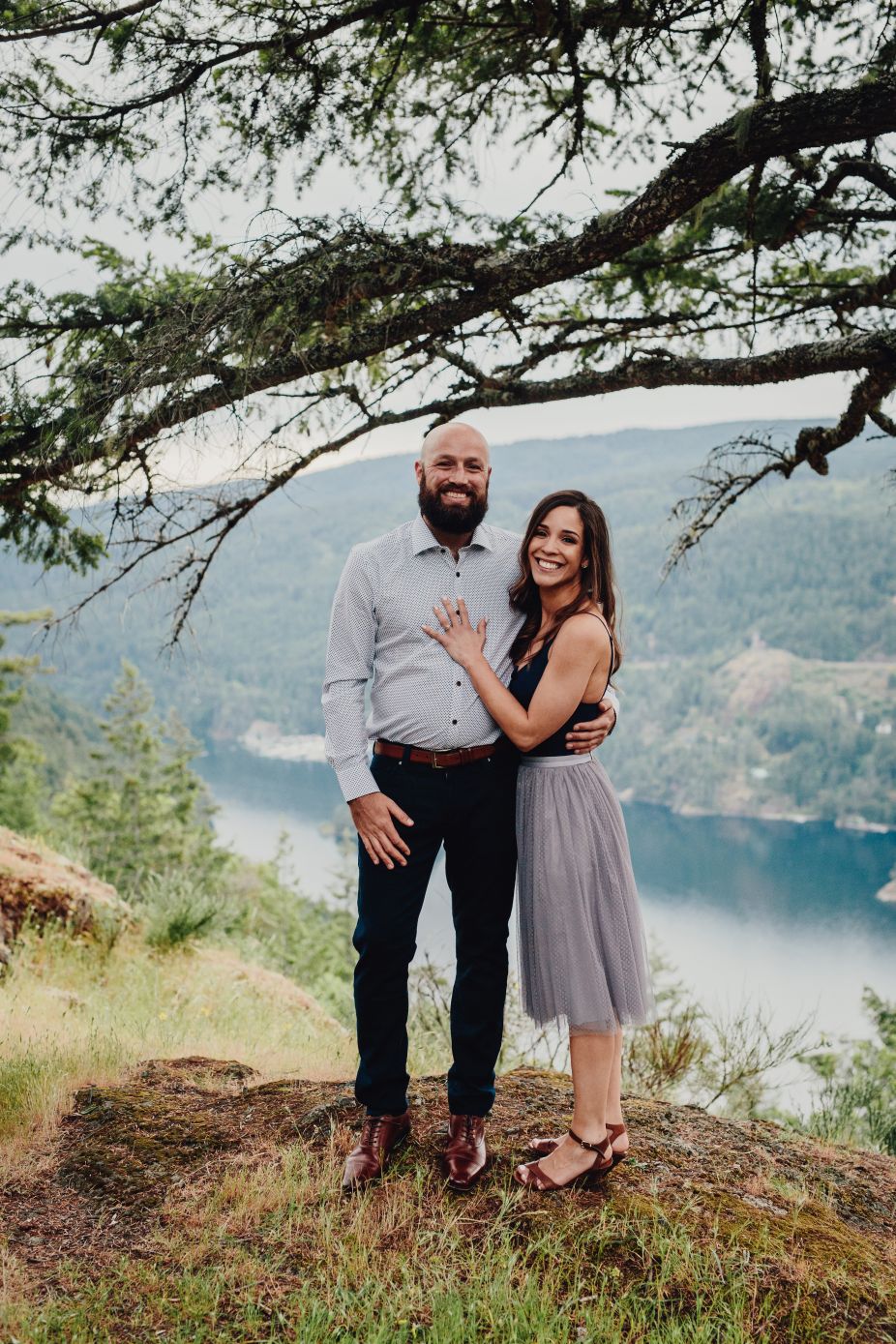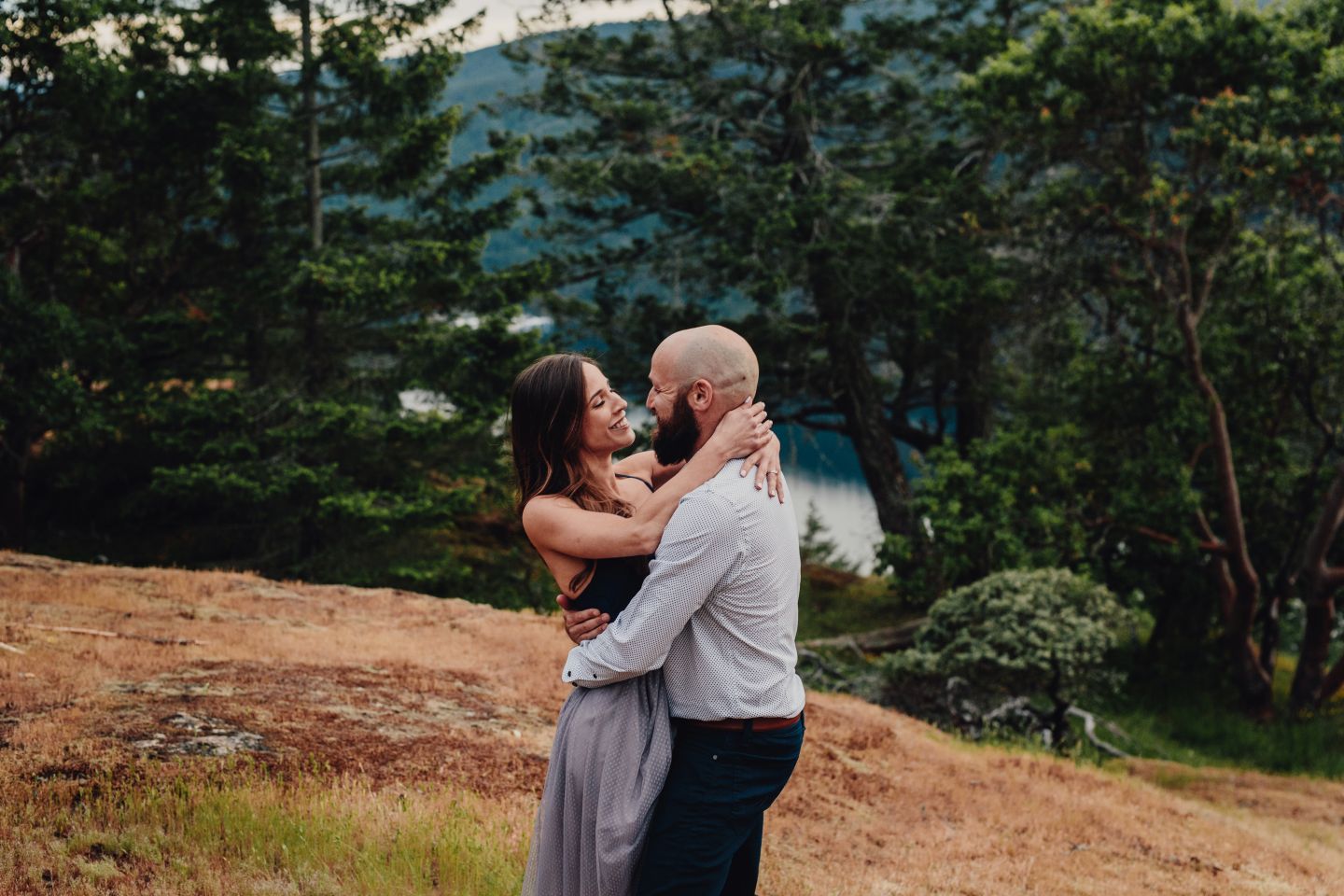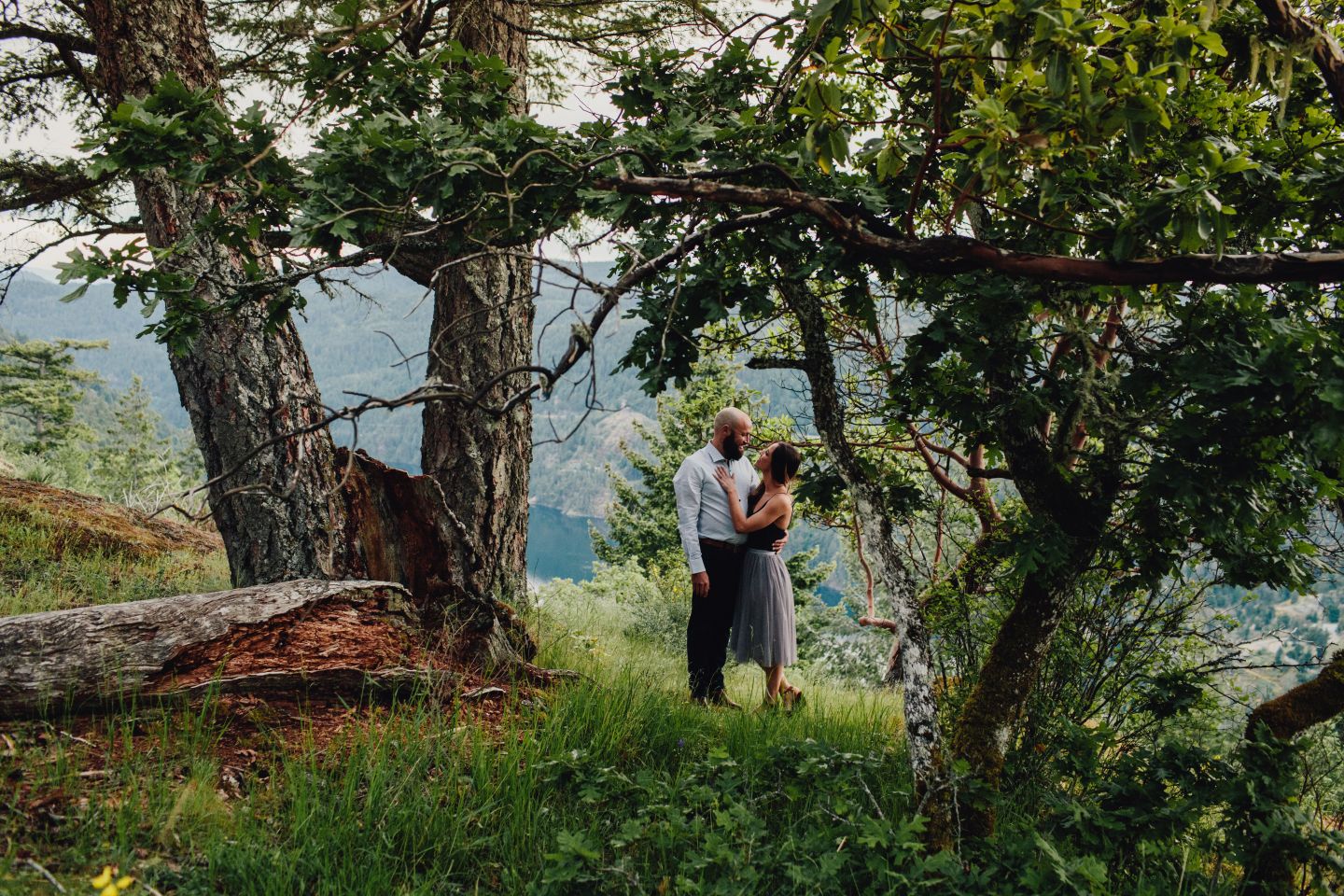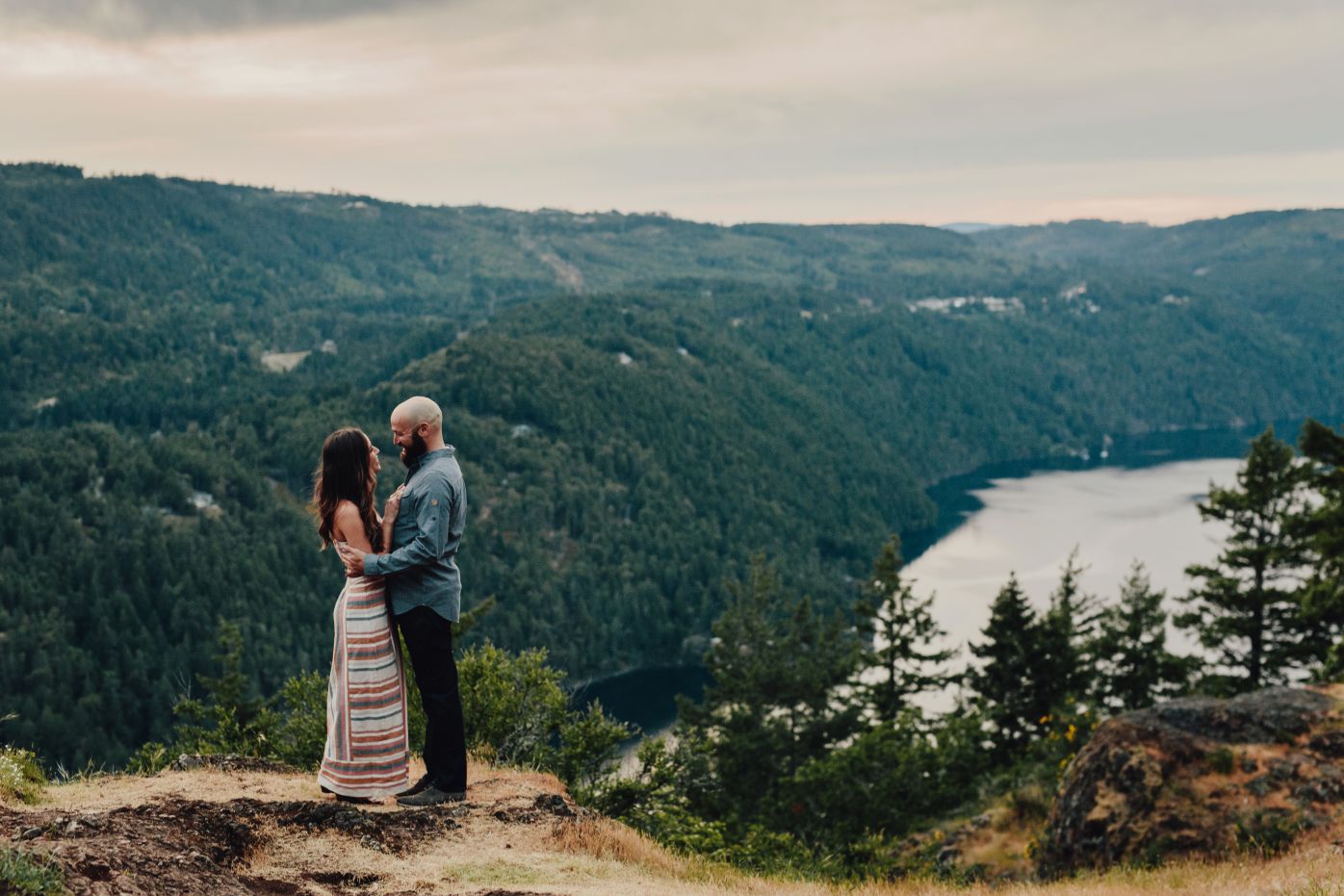 On a sailboat
Want to make your Victoria elopement super unique? Why not get married on a boat? You can rent a sailboat and head up the Malahat from Sooke or other ports around the island. Say your I do's on the dock before you go or choose a place along the way. Our officiants and photographers would love to come for the ride on the water!
Summit Park
If you're looking for a slice of nature in the middle of the city, look no farther than Victoria's Summit Park for the perfect city elopement spot.
William Street Studio
Taylor shares, "This artist's studio is a great indoor location for when the weather isn't ideal for being outdoors. It's got big windows and beautiful white walls."
Mount Douglas & Dallas Road
A Victoria classic! This is one of the most popular spots in Victoria, especially around sunset. But with Taylor's help, you'll be able to enjoy your own slice of this epic viewpoint and the beautiful Dallas Road waterfront walkway.
Starling Lane Vineyard
Here's a great option for elopements and micro weddings. Taylor says, "This place is perfect for a rainy day as there are lots of indoor locations like a small greenhouse and atrium. They also have beautiful outdoor locations in their gardens."
Library Room at the Empress Hotel
Everyone knows the famous Empress Hotel in Victoria. But did you know you could have your intimate wedding celebration there? Taylor suggests you check out the Library Room. "It's a gorgeous, cozy, wood room surrounded by books and basking in natural light," Taylor shares.
Saxe Point Park
Last but not least, we have elopement photographer (and Young Hip & Married cofounder!), Erica Miller, jumping in with one final suggestion. Consider stunning Saxe Point Park for your Victoria elopement where you can enjoy lush forest vibes as well as stunning seafront views.
Photos below by Erica Miller Photography 
Need more ideas for where to elope in Victoria? Check out this post for even more awesome locations!