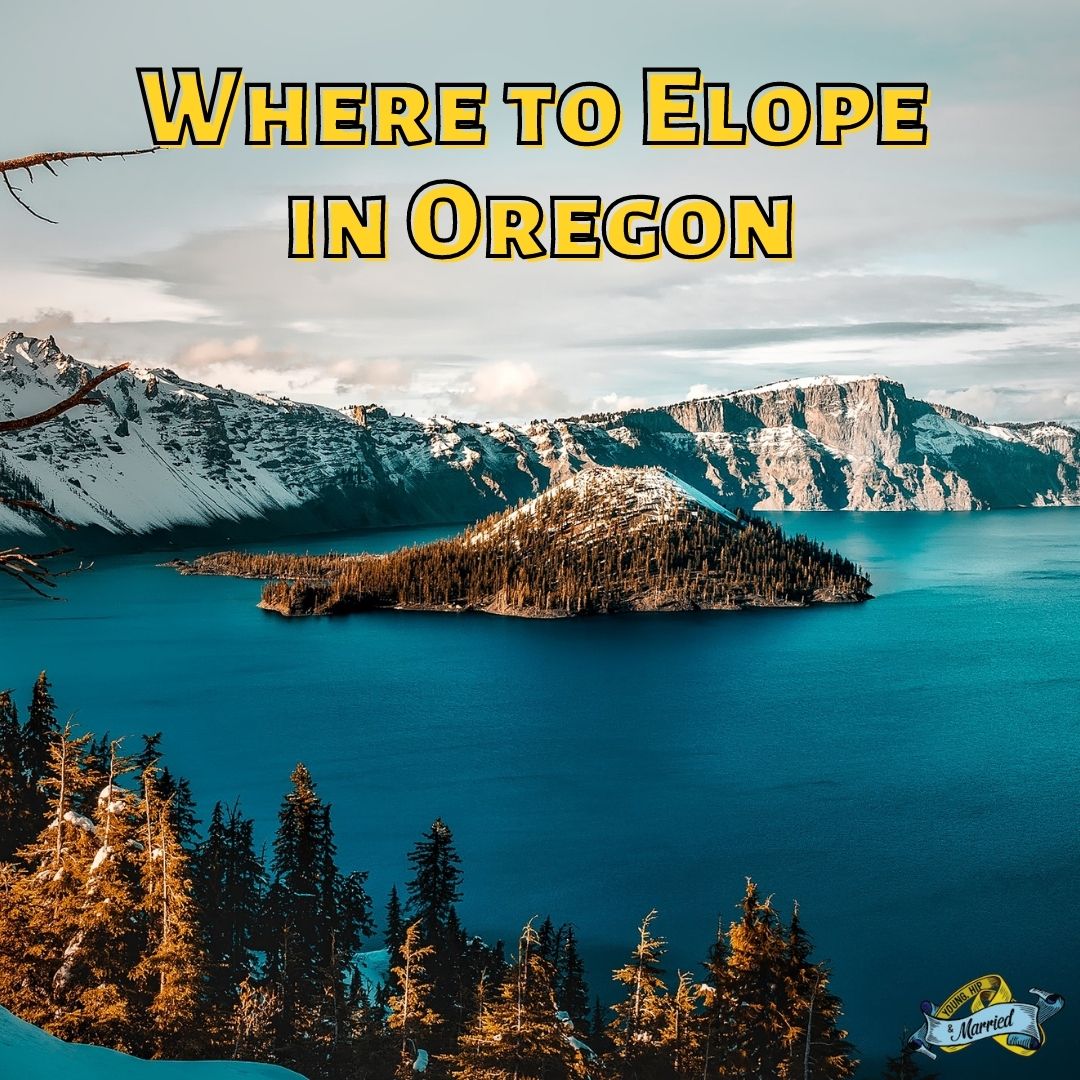 We love elopements and there's a special place in our hearts for PNW elopements with mountains, trees and the ocean as your backdrop. Below we're sharing 20+ incredible places where you can elope in Oregon.
Ready to tie the knot in a beautiful Oregon elopement? Check out our list below now! And once you've narrowed down your elopement location, meet our Portland officiants and book your officiant for your ceremony!
Where to elope in Oregon (MAP)
Where to elope on the Oregon Coast
Cannon Beach
Head to Cannon Beach in northwest Oregon for a beautiful elopement on the coast. Enjoy sandy shores, hidden coves and a picturesque lighthouse. Don't miss a post-elopement photo opp in front of Haystack Rock, a large rock in the middle of the ocean home to a colony of puffins.
Pacific City
Elope on the beach in Pacific City and enjoy sand dunes and epic rock formations, as well as the perfect tide for surfers and anglers. Toast your nuptials at nearby Pelican Brewery!
Astoria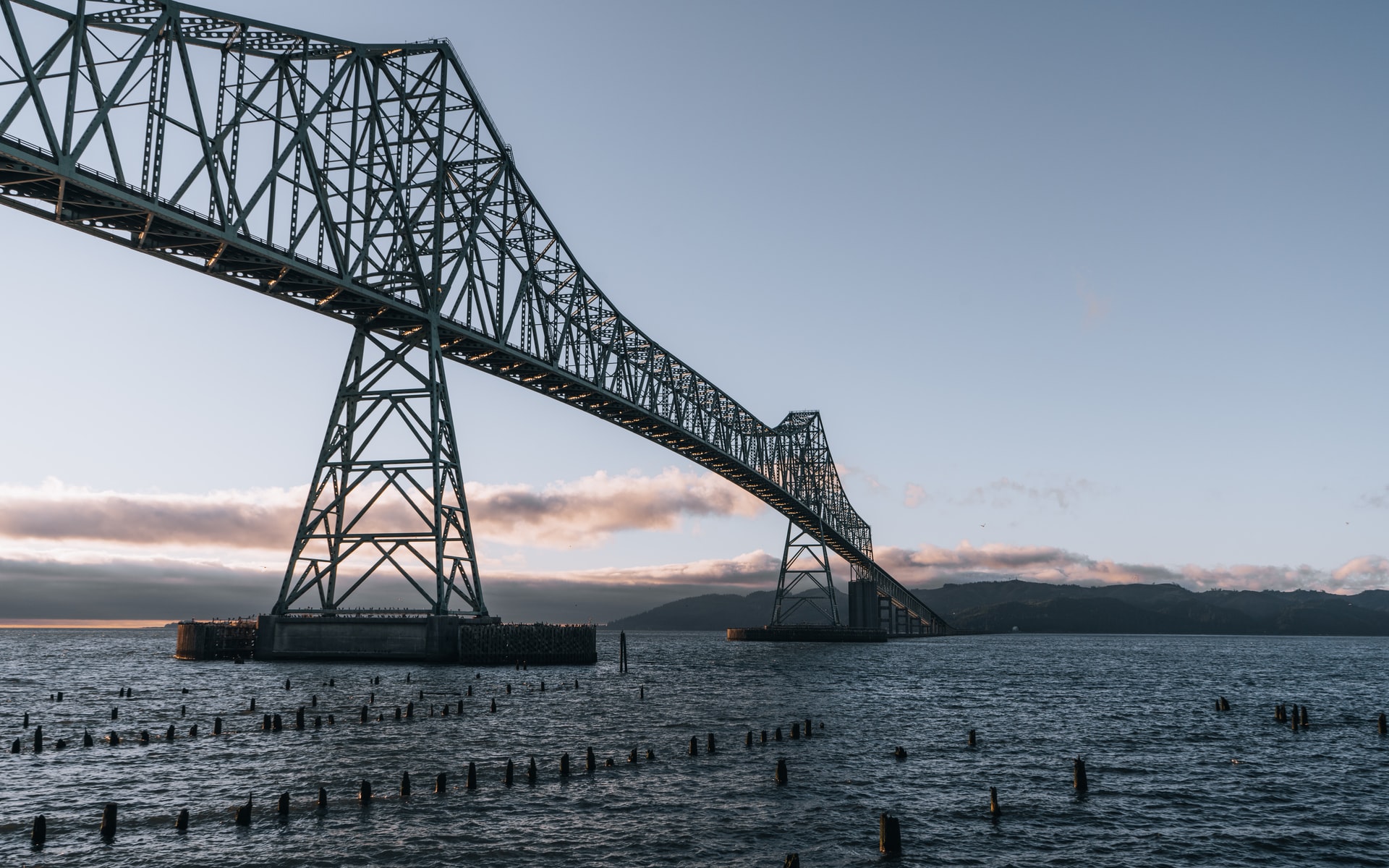 The port city of Astoria is a great spot to elope in Oregon. You have beautiful beaches, river ways, forests and more to choose from for your elopement. Spend your wedding weekend enjoying more of Astoria's natural beauty as well as its museums, viewpoints and breweries.
Ecola State Park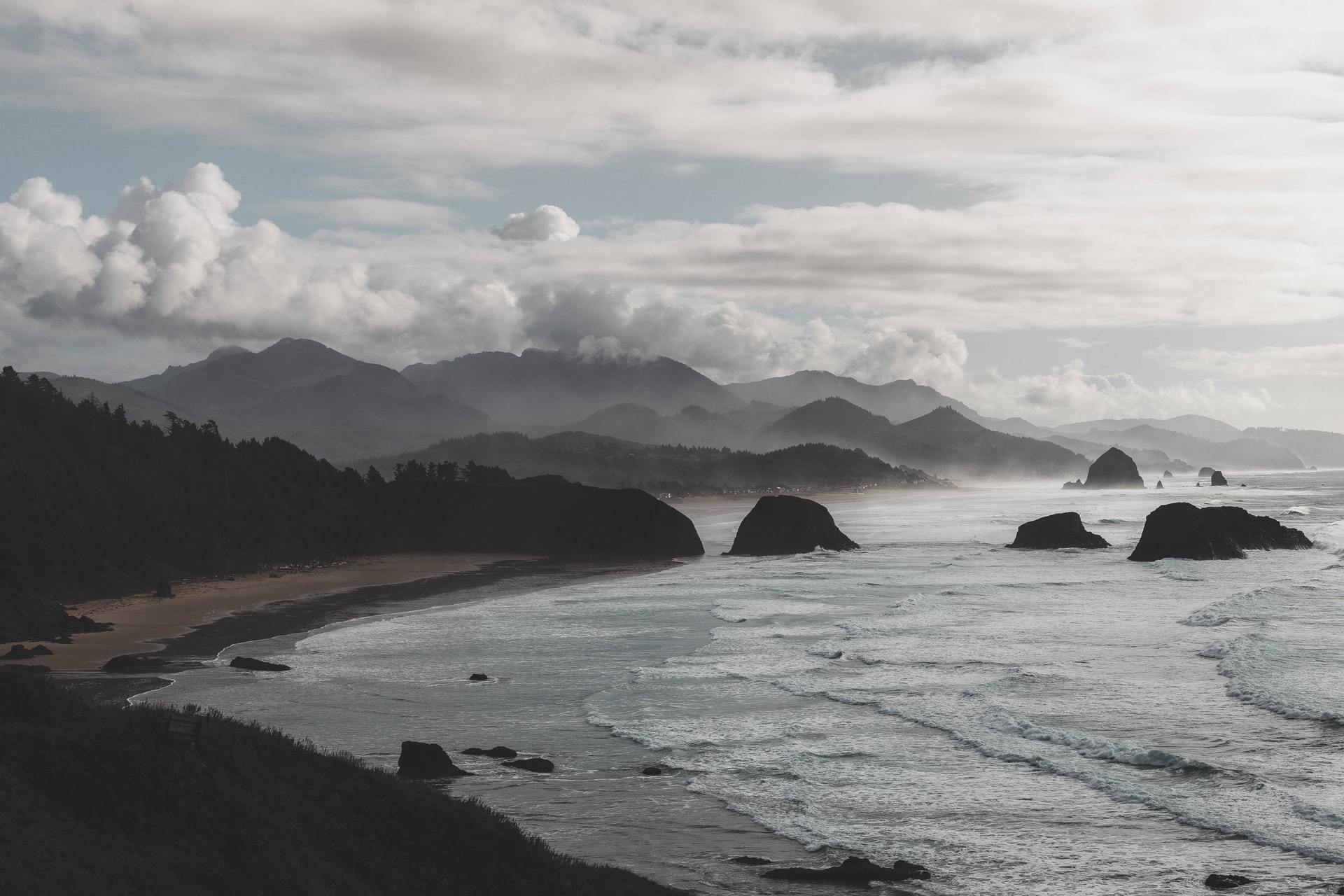 Just north of Cannon Beach is Ecola State Park, home to some of the most beautiful coastline in Oregon. Find your perfect elopement spot looking out at the rock formations in the ocean or along one of many hiking trails. Don't miss the views from Ecola Point and Indian Beach.
Manzanita Beach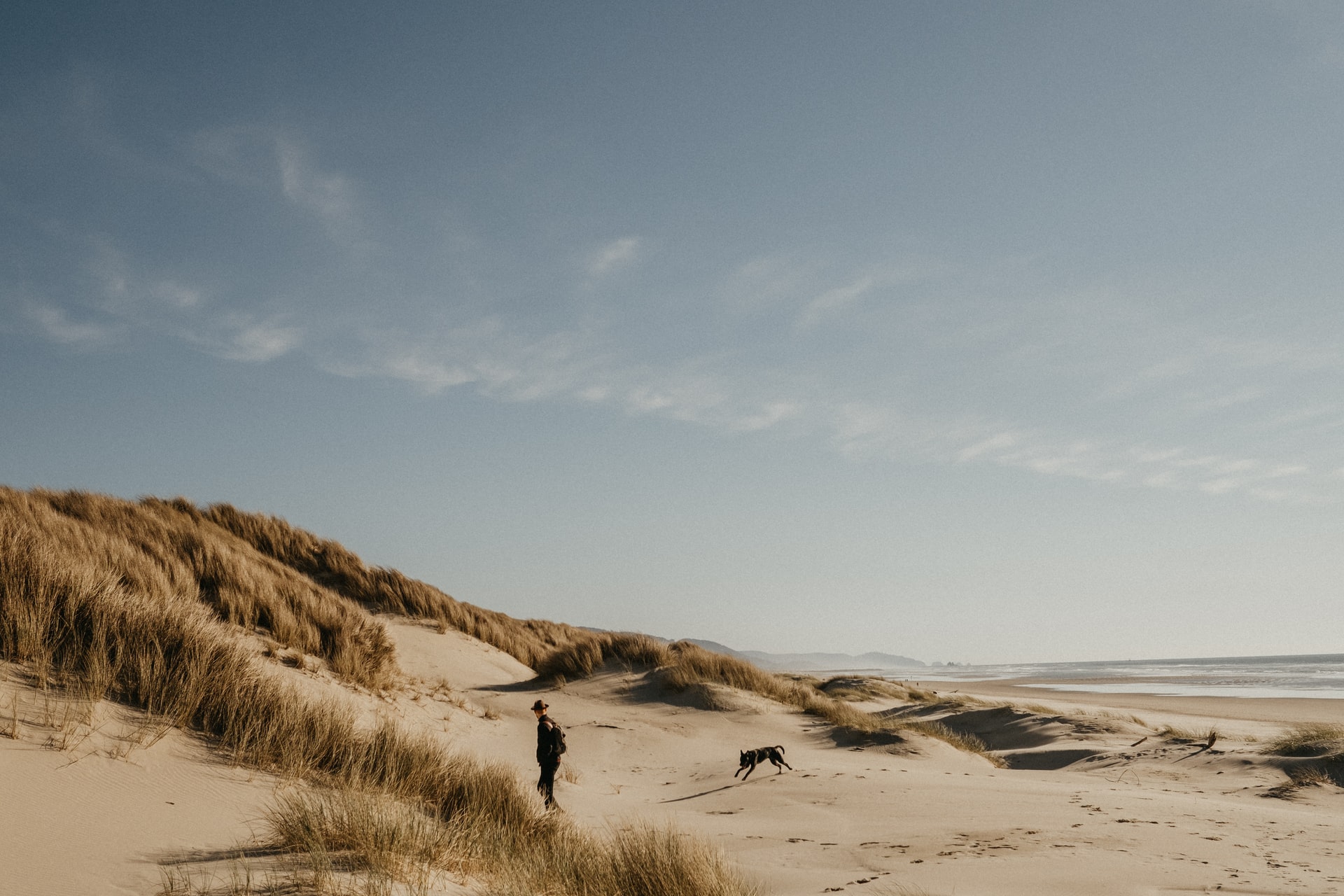 Manzanita is another beautiful town on Oregon's coast, perfect for your Oregon elopement! Say your vows on the shore with rock formations in the distance or go on a hike to find a viewpoint all to yourselves. Celebrate your wedding day with a lovely meal back in Manzanita town.
Lincoln City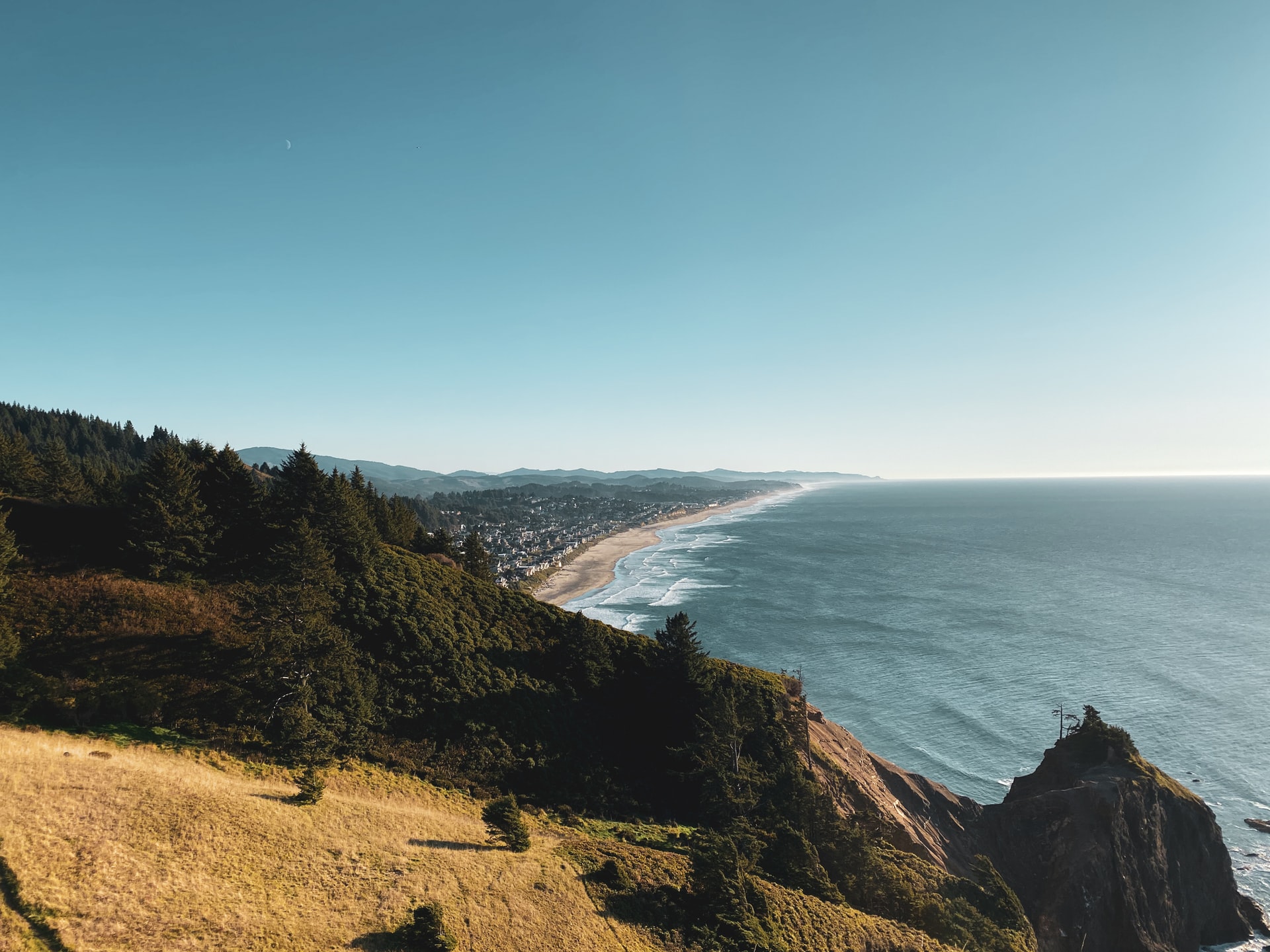 If you want to elope in Oregon in a charming, seaside small town with nautical flair, Lincoln City is the place! For quirky couples, you can also enjoy Lincoln City's kite festivals, glass blowing and homemade salt water taffy after your I do's.
Cape Kiwanda
Cape Kiwanda has it all if you're looking for a coastal Oregon elopement with views! Enjoy epic waves, rock formations, sand dunes and hills. Plus, be on the lookout for whales! Nothing says epic elopement like a pod of orcas swimming up behind you.
Yachats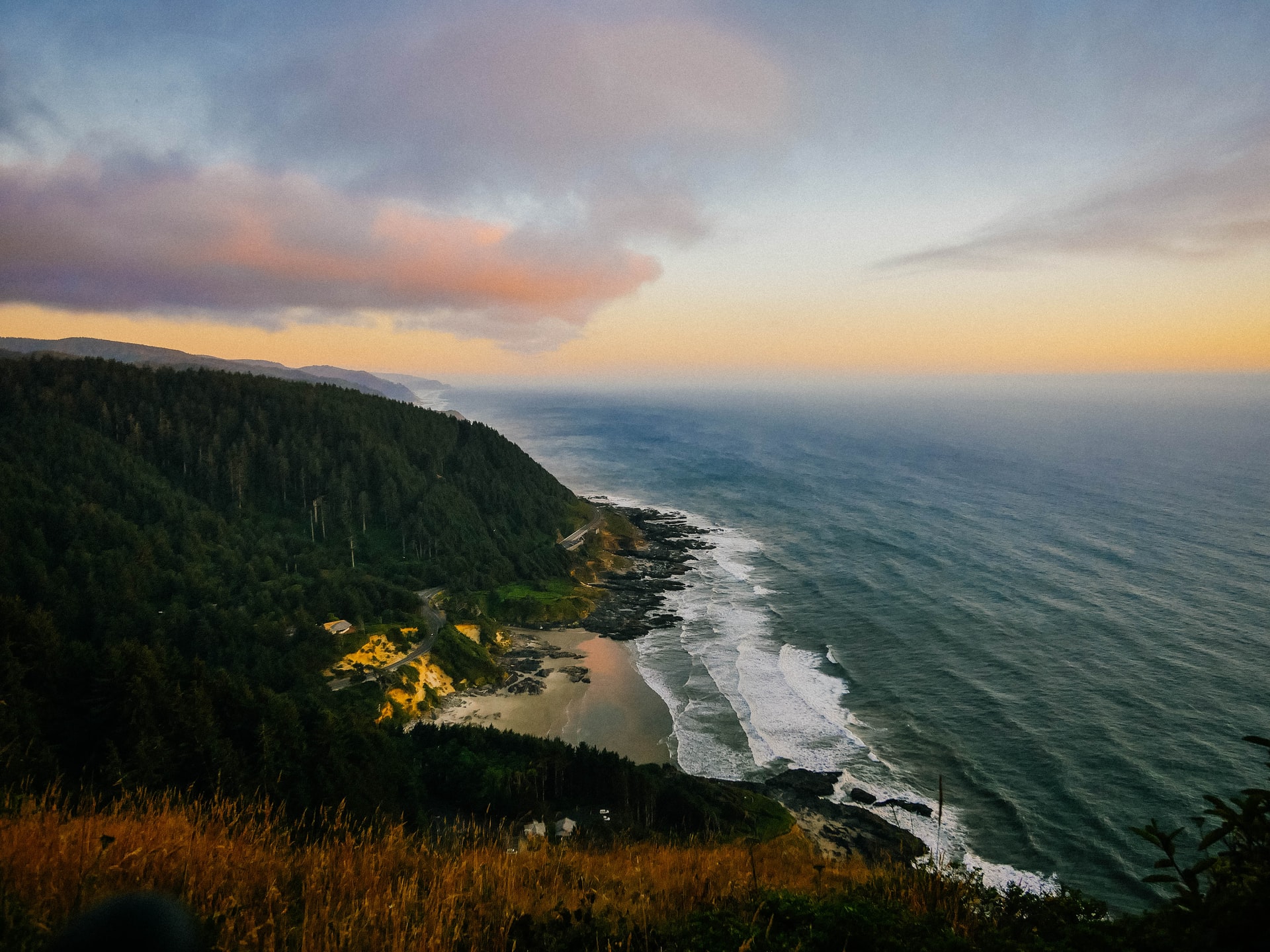 Another beautiful small town for your Oregon coast elopement is Yachats. Say your vows on the rocky coast or beachfront, enjoy a post-nuptials hike and keep your eyes open for whales.
Hug Point 
Hug Point State Recreation Site lies on the north end of the Oregon Coast and is the perfect place to elope. Imagine taking your wedding photos on the beach, in front of a waterfall, by tide pools or with limestone rocks in the background!
Where to elope in Southern Oregon

 
South Umpqua Falls
Described as "a little taste of Yosemite," South Umpqua Falls is a great spot to elope in Oregon if you're based on the southern side of the state. Say your vows in front of the small but mighty 15-foot waterfall and keep your eye open for a bald eagle sighting.
Dillon Falls & Benham Falls
Just outside of Bend, Oregon you'll find Deschutes National Forest, hope to Dillon Falls and Benham Falls. Stroll along the Deschutes River and marked hiking trails to come across these waterfalls, both perfect backdrops for your Oregon elopement!
Crater Lake
Crater Lake National Park might just be the most beautiful place in Oregon to get married. This epic volcanic crater is filled with breathtaking blue water and surrounded by stunning trees and mountains. One photo will prove this elopement spot is well worth the drive!
Where to elope around Portland, Oregon
Need more Portland elopement inspiration? Check out our favourite places to elope in Portland!
Wahclella Falls
Wahclella Falls is known as one of the most beautiful waterfalls in the Columbia River Gorge and makes for a popular day hike for outdoor enthusiasts and eloping couples! Luckily, it's an easy out-and-back hike and the waterfall runs almost year-round.
Latourell Falls
Also found within the Columbia River Gorge is Latourell Falls, the third tallest waterfall in the gorge and one of the closest falls to Portland. While the drive from Portland may be quick and easy, the trail to the falls will take a bit more work. But the picturesque waterfall and bridges awaiting you there will be well worth it!
Government Cove
For incredibly epic views of the Columbia River Gorge, rocky shorelines, tree-lined mountains, beautiful blue water and more, there's no better spot to elope in Oregon than Government Cove. An hour's drive from Portland, you won't want to miss this place at sunset.
Mt. Hood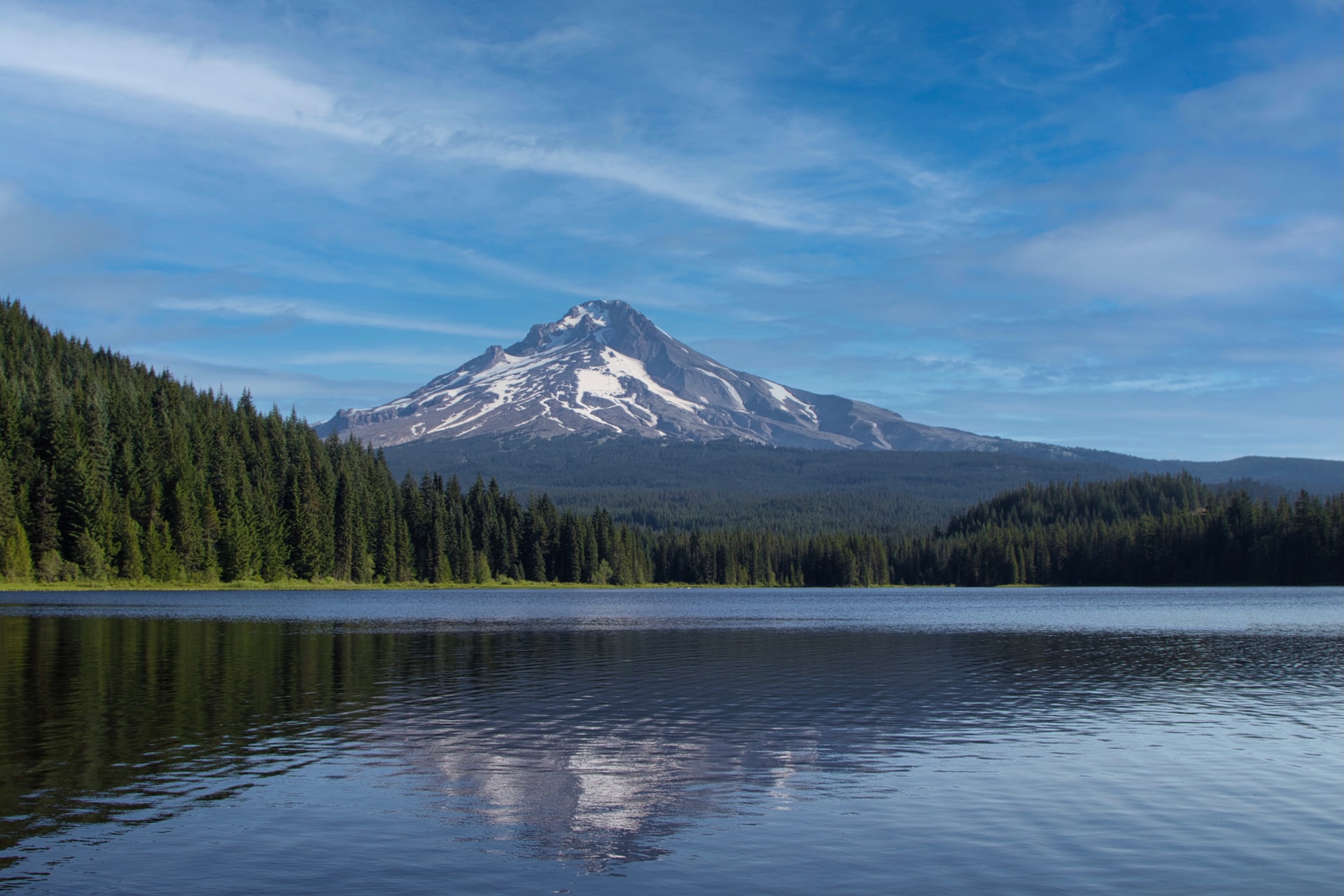 Mt. Hood is the highest point in Oregon and, obviously, makes for a pretty awesome elopement backdrop. Drive the Mt. Hood Scenic Loop to find a beautiful spot to elope, check out one of the huts or lodges in the area, or elope at nearby Lost Lake for mountain views in the background.
Rowena Crest 
Rowena Crest is one of the most unique viewpoints in all of Oregon offering an awesome look at the Columbia River Gorge. The iconic horseshoe curved road will serve as a beautiful backdrop for your Oregon elopement. Don't miss the dramatic cliffs and wild flowers too!
Bridal Veil Falls
Located on the site of an old lumber mill sits beautiful Bridal Veil Falls. Depending on the view you're looking for, you can either hike down to the base of the waterfall or take the Overlook Trail for beautiful views from the top of the Columbia River.
Abiqua Falls
While Oregon is no stranger to waterfalls, Abiqua Falls might just be the most unique waterfall the state has to offer. These epic falls are the definition of rugged beauty hidden in a moss-covered forest and flowing over basalt cliffs. Your wedding photos are sure to be stunning at Abiqua Falls!
Panther Creek Falls
Panther Creek Falls is a complex waterfall system with a two-tier drop and epic 130 foot tall waterfall. The viewing platform at the bottom offers a safe spot to check out the falls and say your I do's!
Youngberg Hill Inn & Winery
Oregon's wine country is a great choice for couples eloping. Youngberg, and other wineries in the area, offer epic views and the perfect place to toast your nuptials. Don't forget to check in with the winery about venue fees and packages before you tie the knot on private property.
Gordon House
Calling all architecture lovers! It doesn't get more epic than getting married in front of Frank Lloyd Wright's Gordon House in Silverton, Oregon. Once again, don't forget to check in with Gordon House before planning your wedding there.
Our #1 tip for Oregon elopements:
If you're planning an outdoor in elopement in Oregon, make sure you have a Plan B! As our Oregon Officiant Sarah shares, rain can happen in Oregon at the most inconvenient times and completely out the blue. Even if the forecast is clear, it never hurts to have a rainy day option.
---
Now that you have found your perfect spot to elope in Oregon, all you need is your Oregon officiant! Get in touch to book your wedding officiant today!  
Get A Quote