Planning to tie the knot in Seattle? We've got the best Seattle wedding venues for your big day!
Our Seattle Officiant Janie gave us the scoop on the best places to get married in the city, the coolest farm venues outside of the city, and even some perfect spots for an intimate Seattle elopement. And for more help in planning your Seattle wedding, don't forget to read our Seattle wedding tips blog post.
Check out her top picks for Seattle wedding venues below:
Best Seattle wedding venues in the city
Thompson Hotel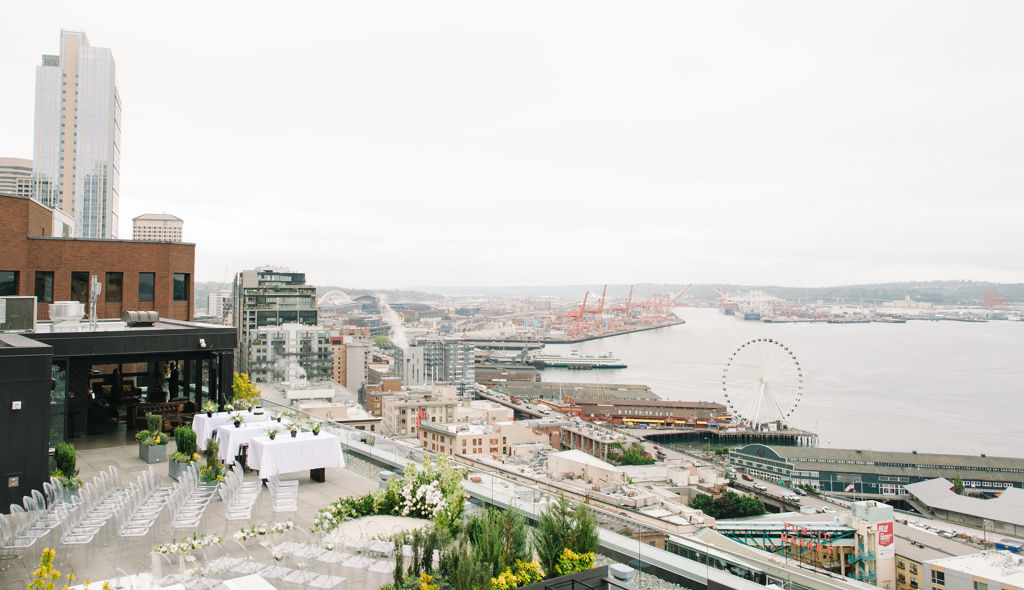 Officiant Janie especially loves the Thompson Hotel's rooftop bar with gorgeous views of the city. And with this hotel being right next to Pike Place Market, your guests will really love the location.
Arctic Club Hotel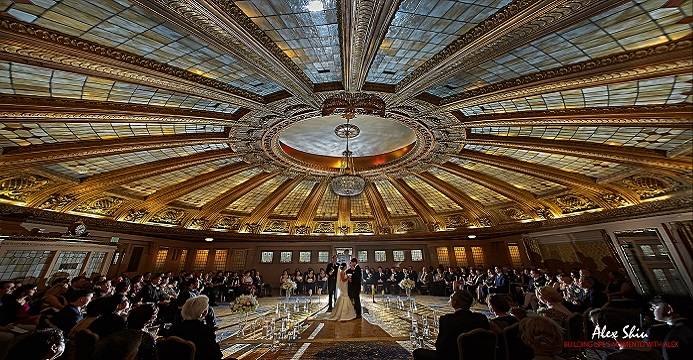 Janie recommends checking out the beautiful ballroom at Arctic Club Hotel. For history buffs, the Arctic Club began as a group for men returning from the Yukon after striking it rich from the gold rush.
Four Seasons Hotel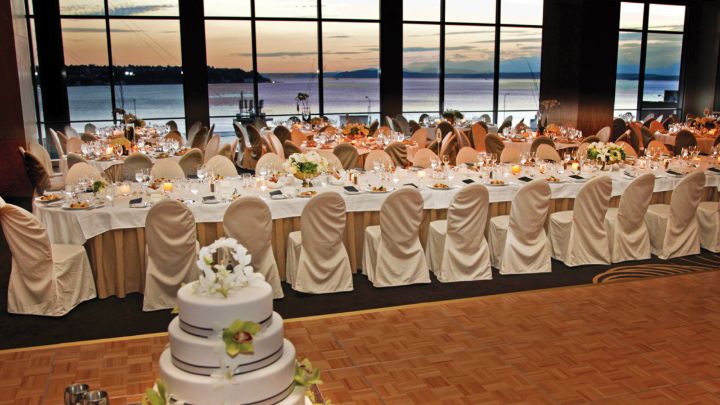 In the heart of Seattle and with panoramic views of the water, you'll find the Four Seasons Hotel Seattle. Bonus tip, Officiant Janie notes that this venue has an amazing bridal suite!
Sodo Park

One of the most gorgeous Seattle wedding venues has got to be Sodo Park, a century-old building and former manufacturing facility that could hold 300-500 guests. If you want to design something magical and you have a big guest list, this could be your place.
Woodmark Hotel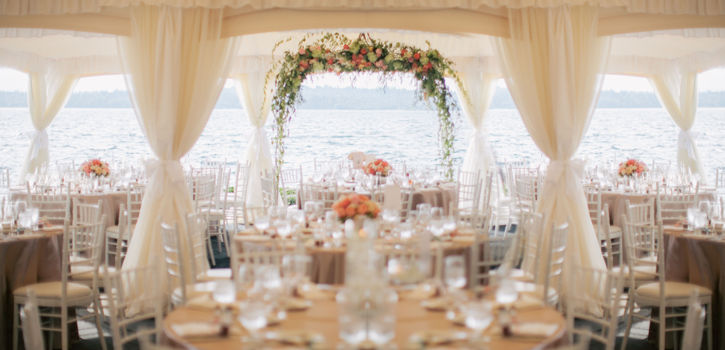 Just outside of Seattle is the Woodmark Hotel in Kirkland on the shores of Lake Washington. Get married with the lake and the Olympic Mountains in the background.
Best farm venues outside Seattle 
As Janie mentioned in her Seattle tips post, many Seattle couples prefer to head outside of the city and get married on a scenic farm or winery. Most of these outside Seattle wedding venues have great mountain and farmland vista views.
DeLille Cellars in Woodinville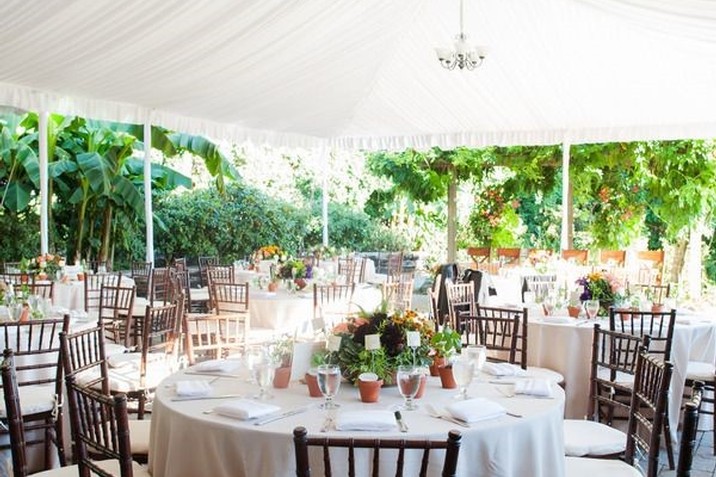 A wedding at the DeLille Cellars Chateau combines European elegance with Pacific Northwest rustic charm on a beautiful winery in Woodinville. Janie also raves about their beautiful twinkling stars tents – perfect for nighttime outdoor celebrations.
Dairyland in Snohomish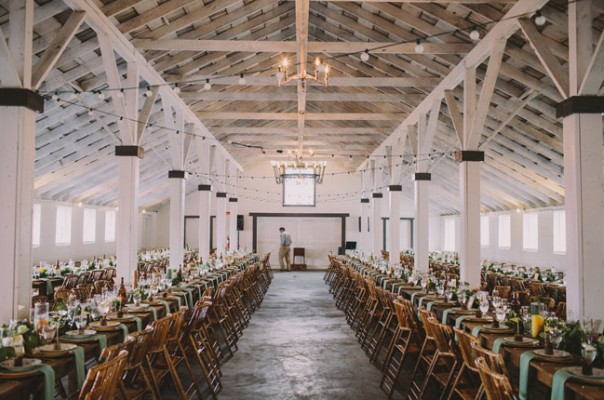 Dairyland, by Woodland Meadow Farms, is where city meets country in Snohomish. Bonus: you're able to bring your own alcohol and catering into this gorgeous farm venue!
Hidden Meadows in Snohomish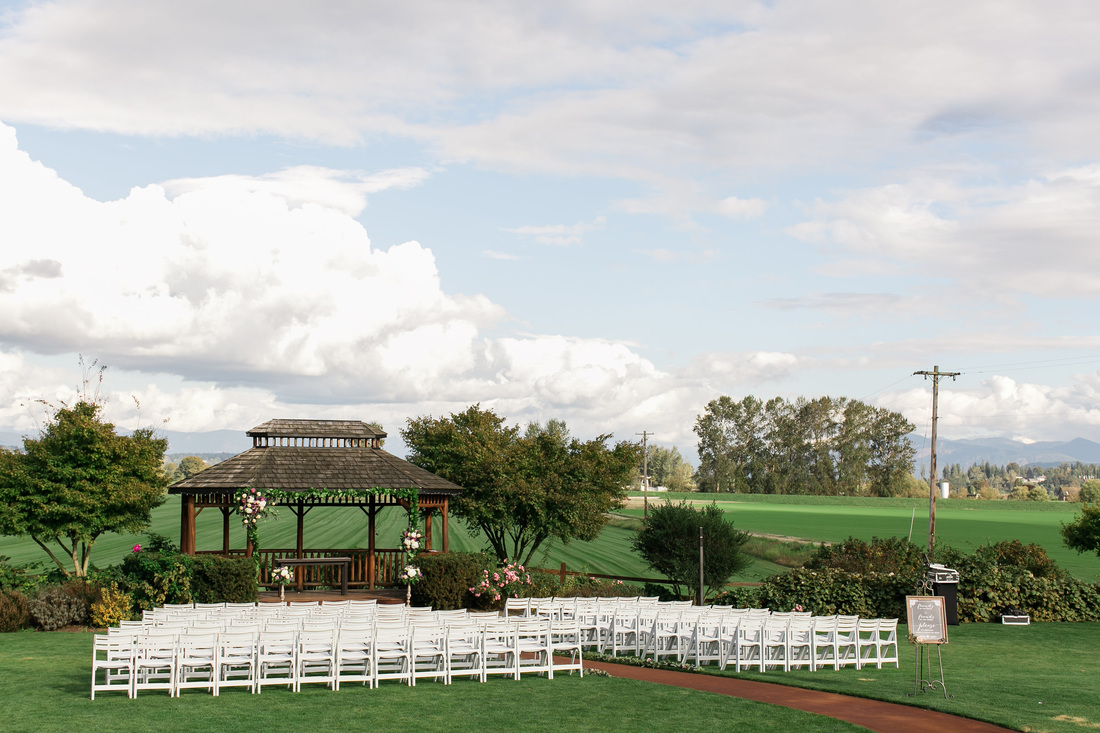 This fifth generation family farm has been hosting weddings for over 12 years. At Hidden Meadows, you can get married inside or out with beautiful farmland and mountain views all around you.
Green Gates at Flowing Lake in Snohomish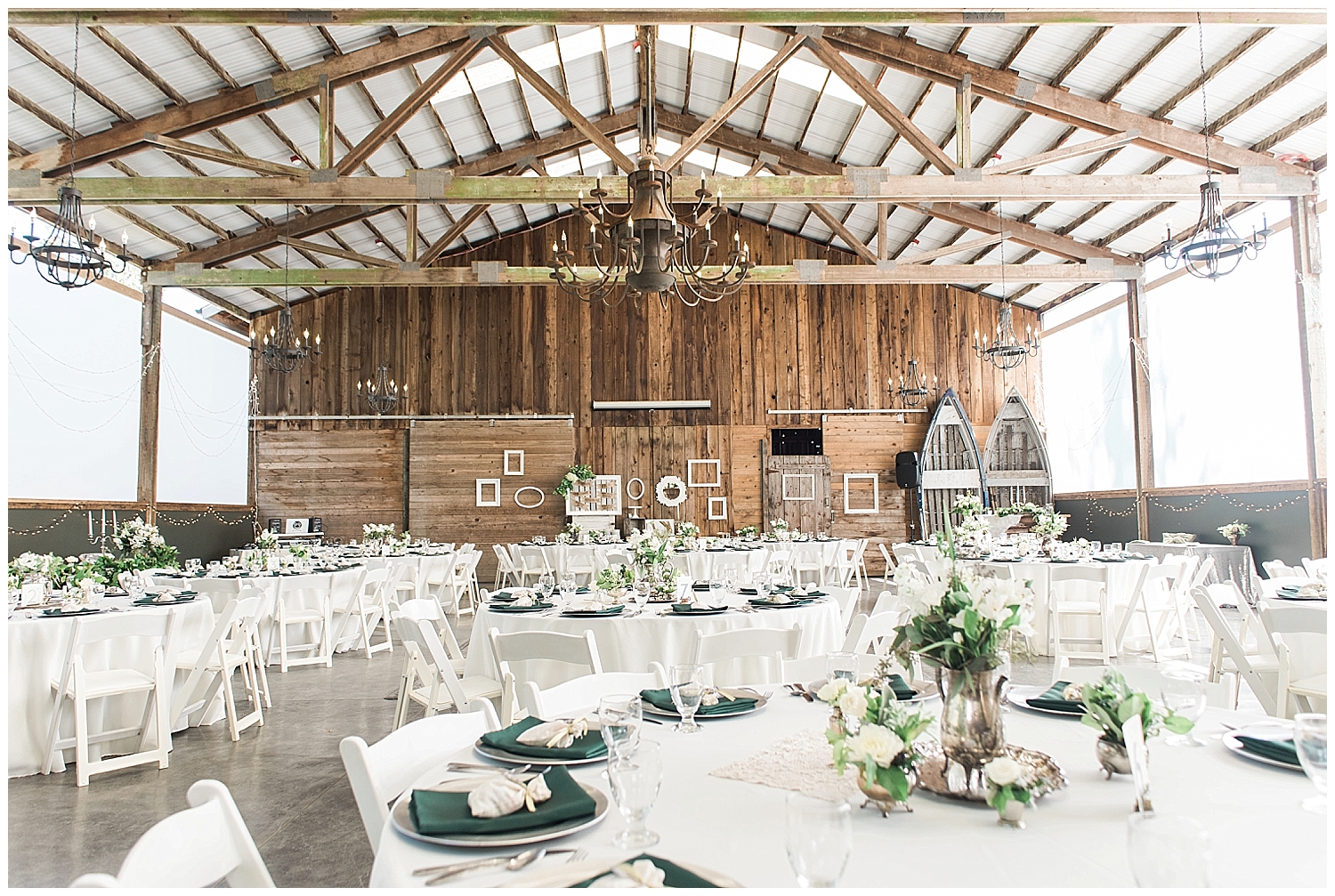 Green Gates is a five acre venue on Flowing Lake in Snohomish, Washington. Enjoy the Tuscan-inspired design and photos by the log cabin, grapevines, lake or gazebo.
Lord Hill Farms in Snohomish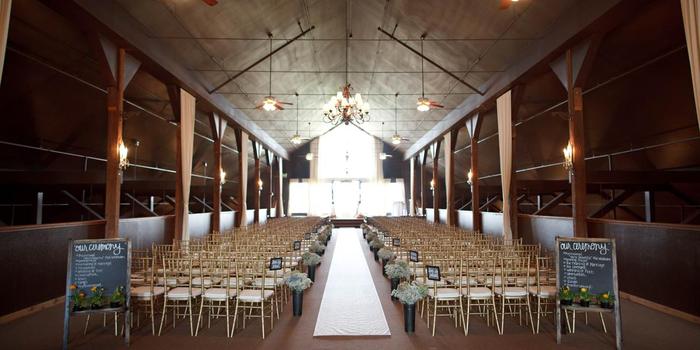 Lord Hill Farms offers large spaces on its scenic property, perfect for a wedding with a high guest count. Depending on the weather, you can hold your ceremony outside or upstairs, and then host up to 450 people for your downstairs reception.
Carleton Farms in Lake Stevens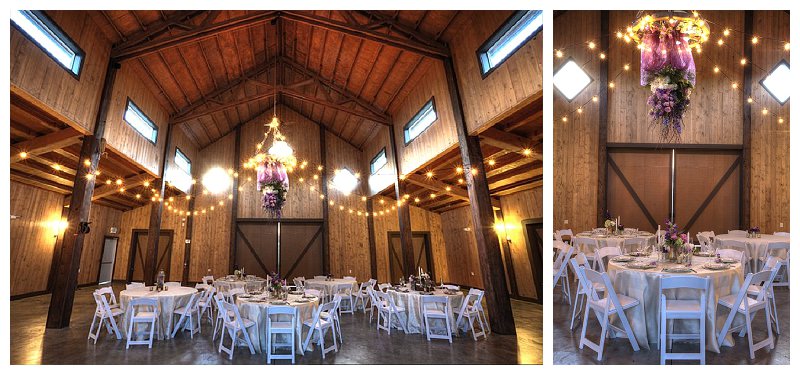 Carleton Farms is a 60 acre family farm that focuses on fall foliage and pumpkins – perfect for a couple tying the knot in the autumn! Host your big day in their Wedding Barn where rustic vibes and elegant design come to meet.
Maplehurst Farm in Mt Vernon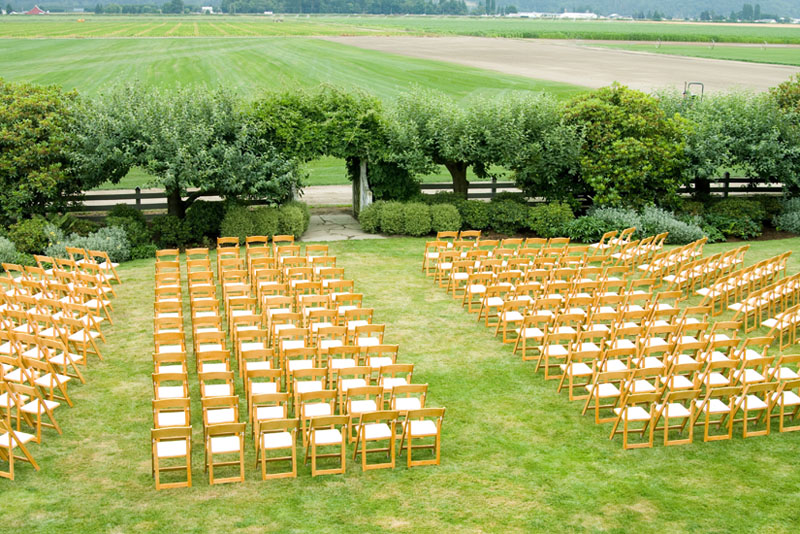 Host your classic country celebration at Maplehurst Farm, a six acre family estate on the Skagit River. Enjoy views of Mount Baker, landscaped gardens and gorgeous grass field views.
Bybee Farms in North Bend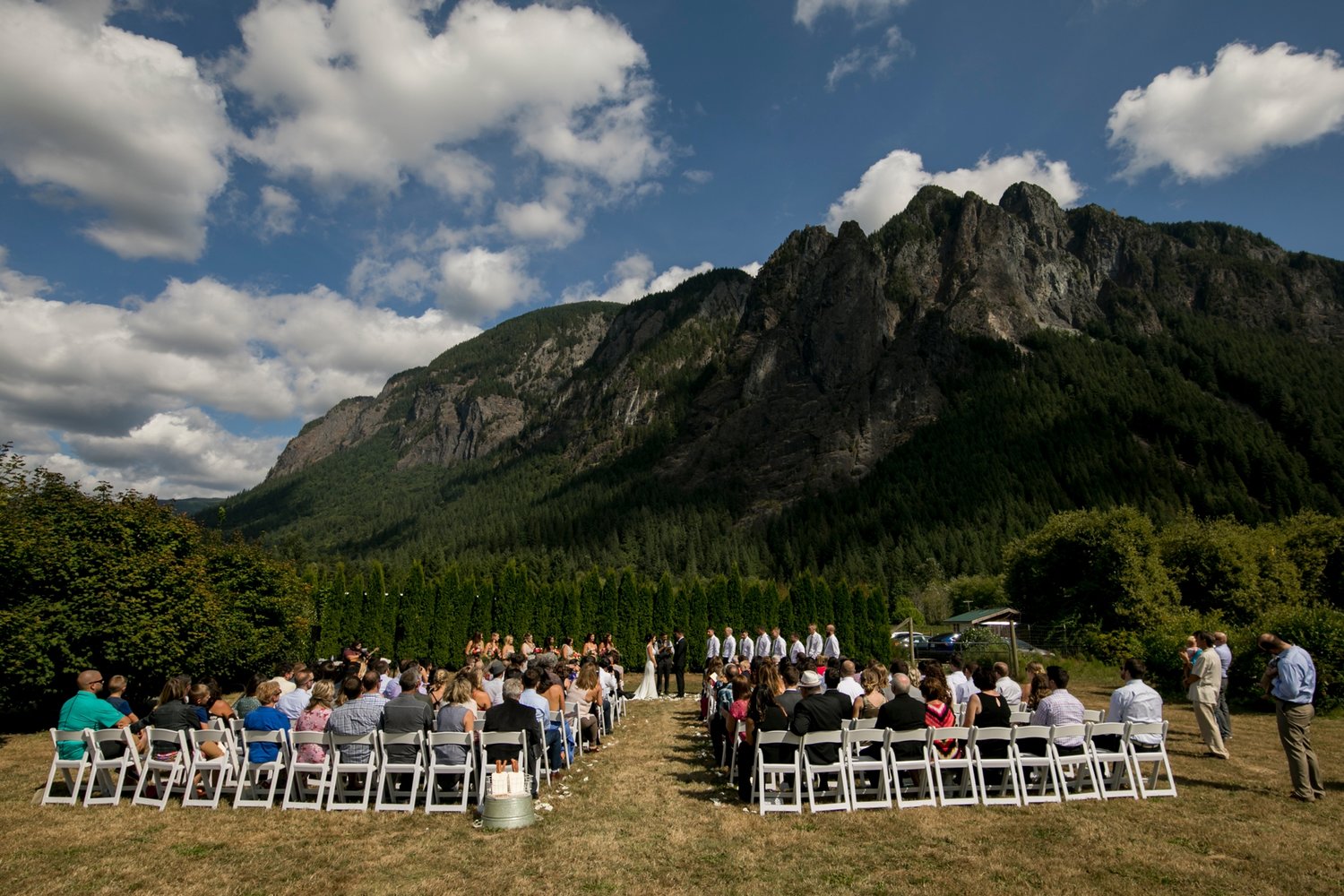 In the family since 1946, Bybee Farms is the place to go for fresh, local berries. And it's also the perfect place for a picturesque outdoor wedding!
Trinity Tree Farm In Issaquah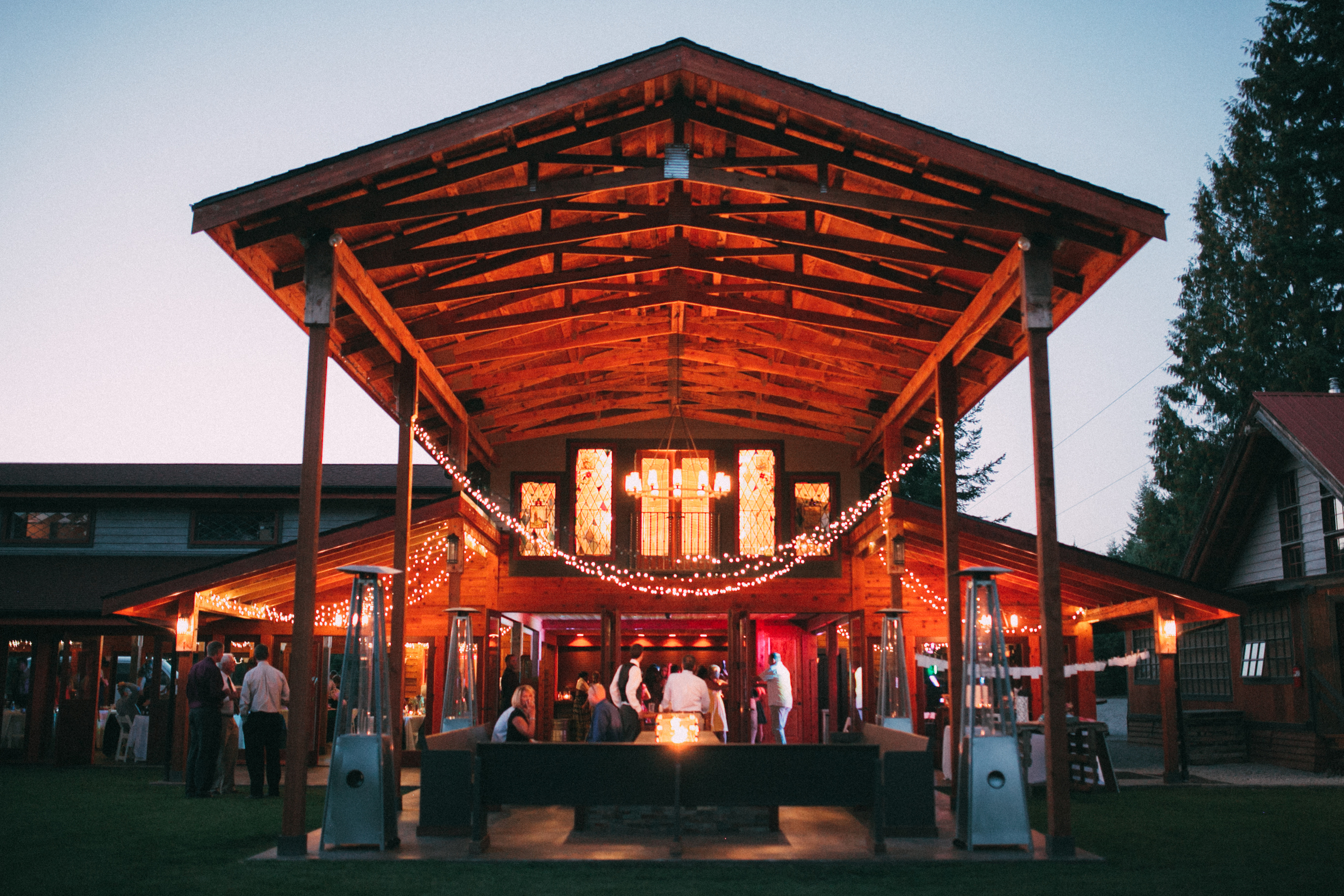 Ever dreamt of getting married at a Christmas tree farm? Your dreams could come true at Trinity Tree Farm! In addition to beautiful trees, you'll also enjoy mountain views from the barn or lodge.
Best venues farther outside of Seattle
Sure, they're a little farther outside of Seattle. But these venues are worth the trek!
Karma Vineyards in Lake Chelan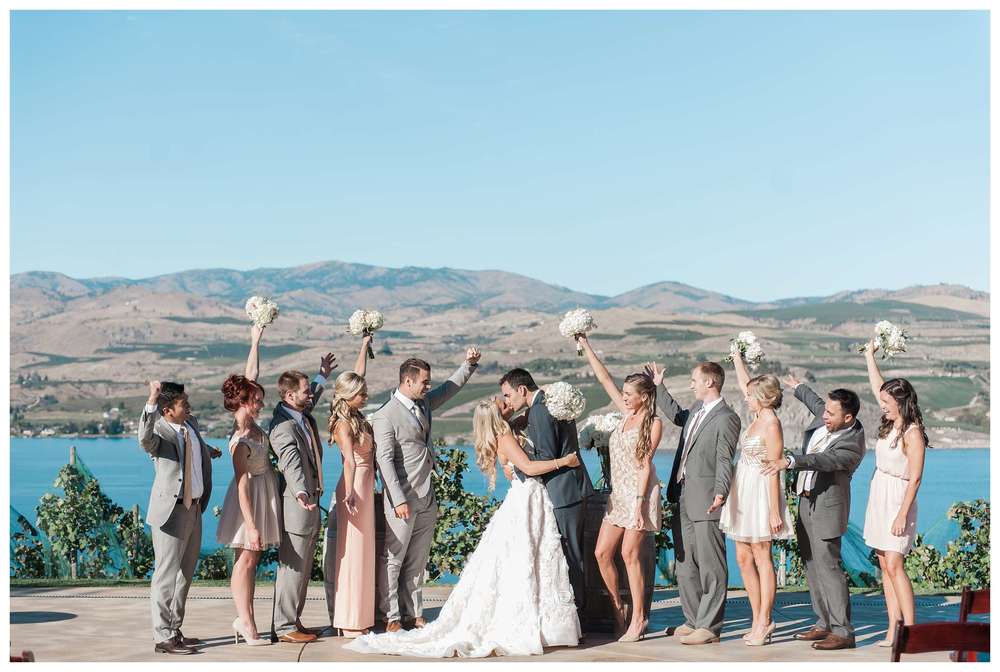 Who doesn't love a winery wedding? Get married on the panoramic patio with unobstructed views of the vineyards and lake. And party the night away in the 3,000 sq foot wine cave. You can also order a custom bottle of sparkling wine for your big day!
Swiftwater Cellars in Suncadia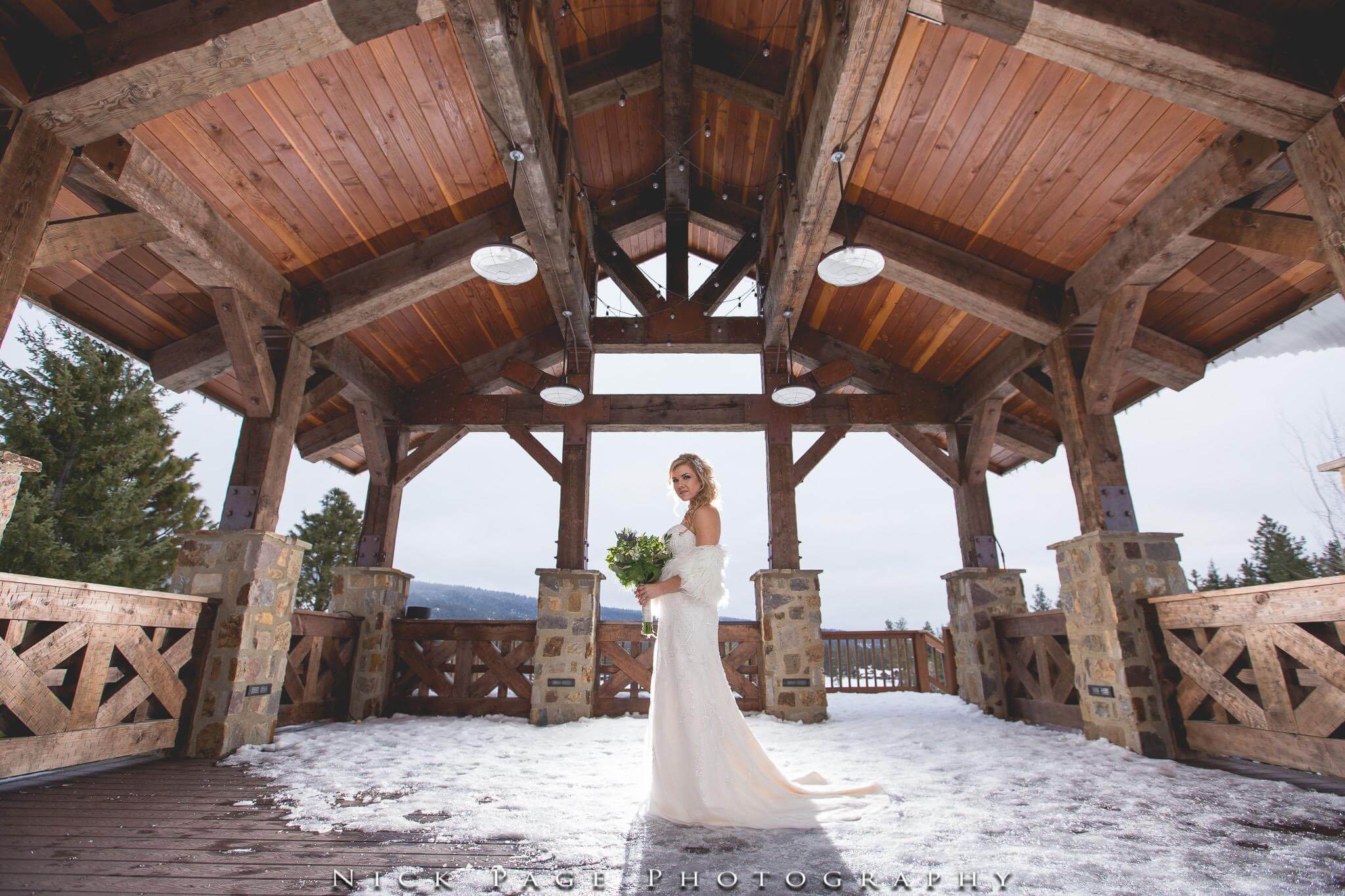 Groups large and small will enjoy a wedding at Swiftwater Cellars, situated in the eastern slopes of the Cascade Mountain Range. With various indoor and outdoor locations to choose from, you'll have a hard time deciding which beautiful backdrop you want to get married in front of.
Best Seattle elopement locations
If you're opting for an elopement, Officiant Janie still has some beautiful places she would recommend you head if you're looking for more intimate Seattle wedding venues. Here are a few of Janie's favourites for a Seattle elopement:
San Juan Islands, particularly Roche Harbor on San Juan and Doe Bay on Orcas Island
Treehouse Point in Olympic National Park
Snoqualmie falls & Snoqualmie point park (check out Salish Lodge)
Washington State Arboretum & Alki Beach in Seattle
On or near the beach in Seabrook, Washington
---
Special thanks to Seattle Officiant Janie for helping us put together this awesome list of Seattle wedding venues. Which of these Seattle wedding venues would you most want to get married at?