Looking for the perfect place to elope in Whistler, BC? Let us introduce you to a hidden gem: Green Lake! Green Lake elopements in Whistler allow you to enjoy all of the natural beauty of BC without a half-day hike in your wedding clothes!
Young Hip & Married co-founder and lead elopement photographer, Erica Miller, explains why she loves Green Lake. "You just literally pull off on the side of the road and there is a walkway in. It's such a nice option with the lake and mountains in the background!"
All photos in this post are by Erica Miller Photography.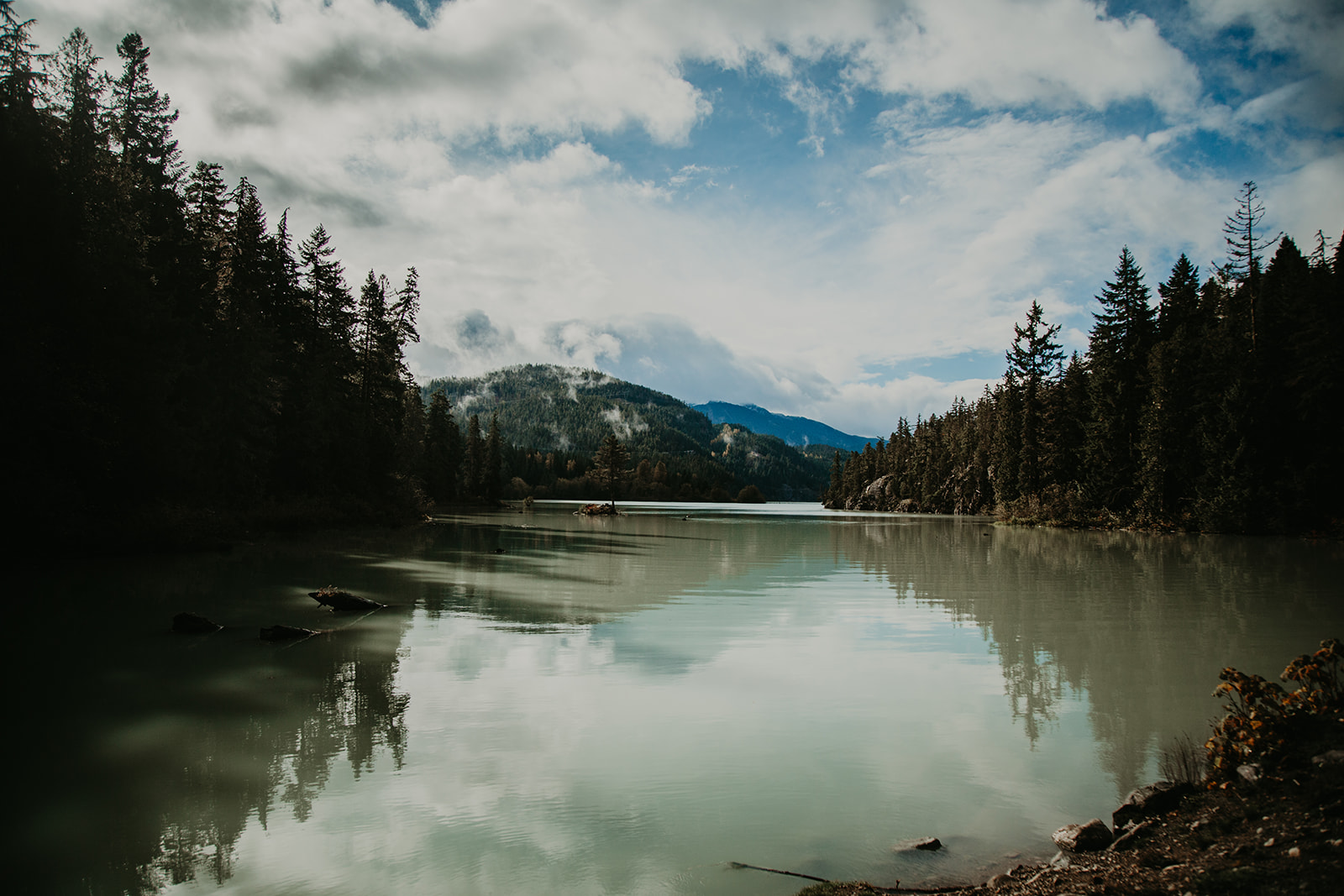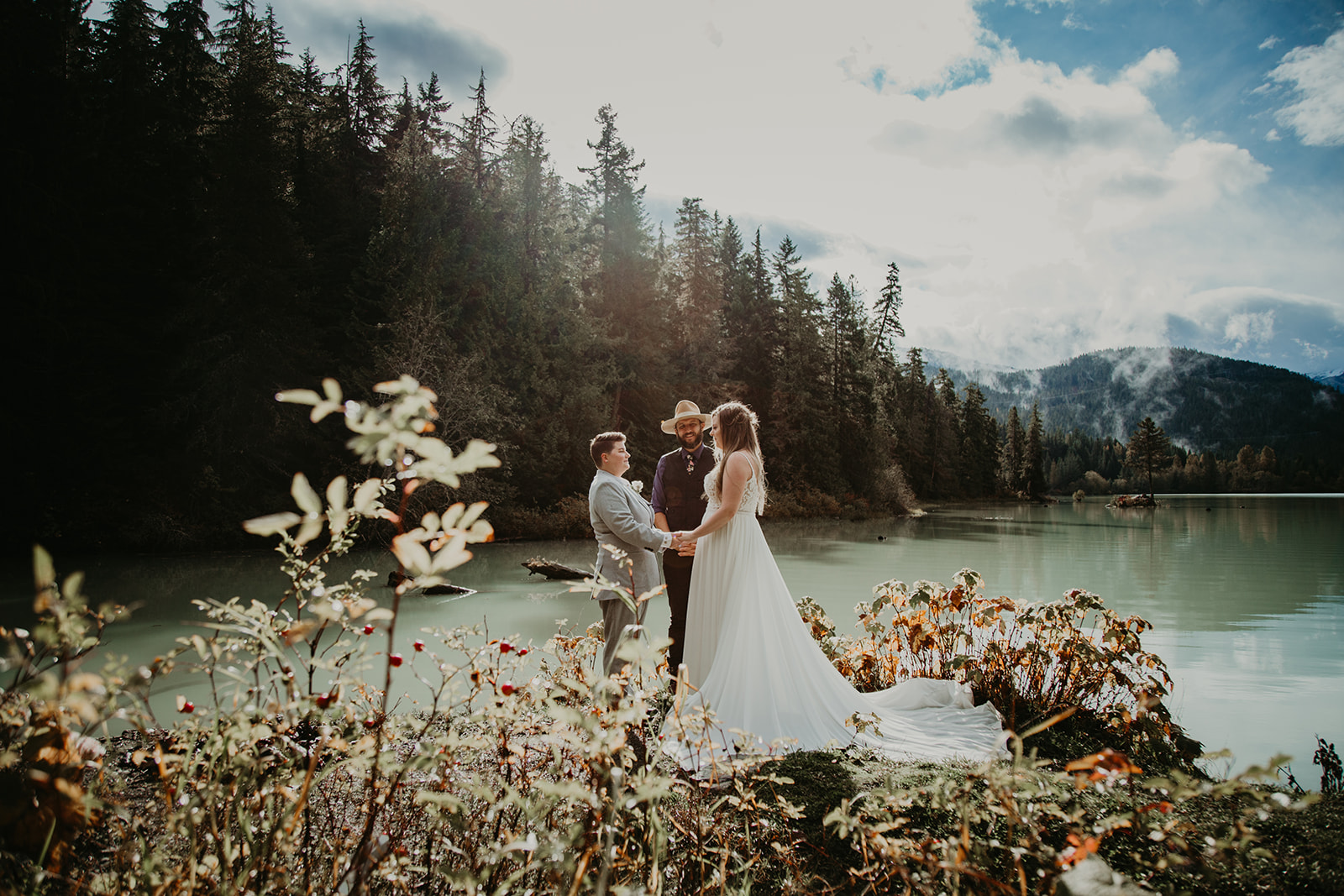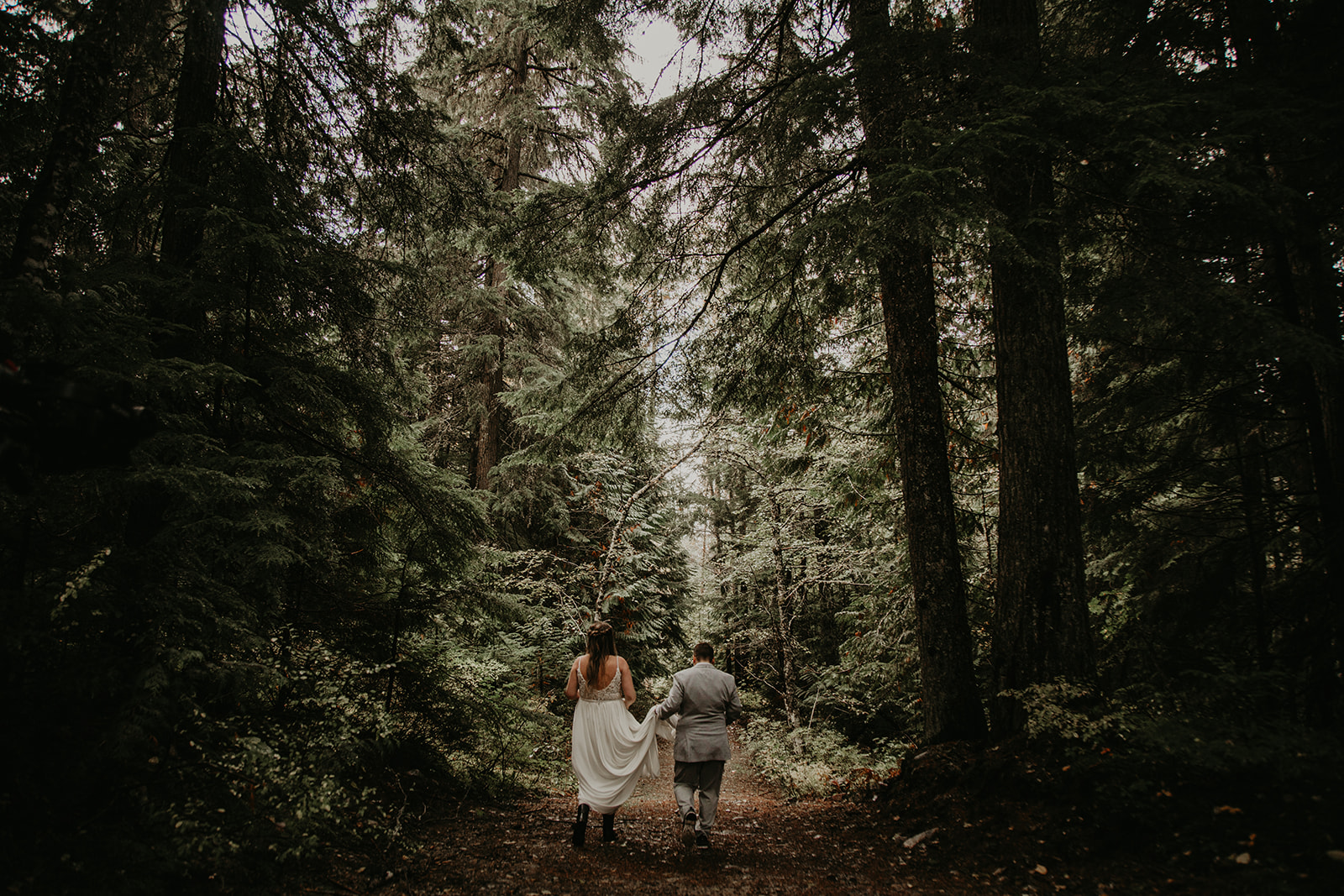 Green Lake is also the "Plan B" location for our Whistler helicopter elopements. In the event that your helicopter flight is cancelled due to unsafe flying conditions, you can choose to reschedule your helicopter elopement to another date or elope on the same day on the ground. For couples who choose to elope on the same day, Green Lake is where we head for your Whistler elopement.
While it's hard to beat a helicopter elopement experience, we know you won't be disappointed by scenic Green Lake and making the most of a Whistler wedding. Your photos and views will still be incredible (and don't worry, we refund the helicopter portion of your elopement fee if you don't get to fly!).
You can learn more about our Whistler helicopter elopement + photography package here and see more photos of Whistler helicopter elopements here. If you have any other questions about our helicopter elopements, get in touch!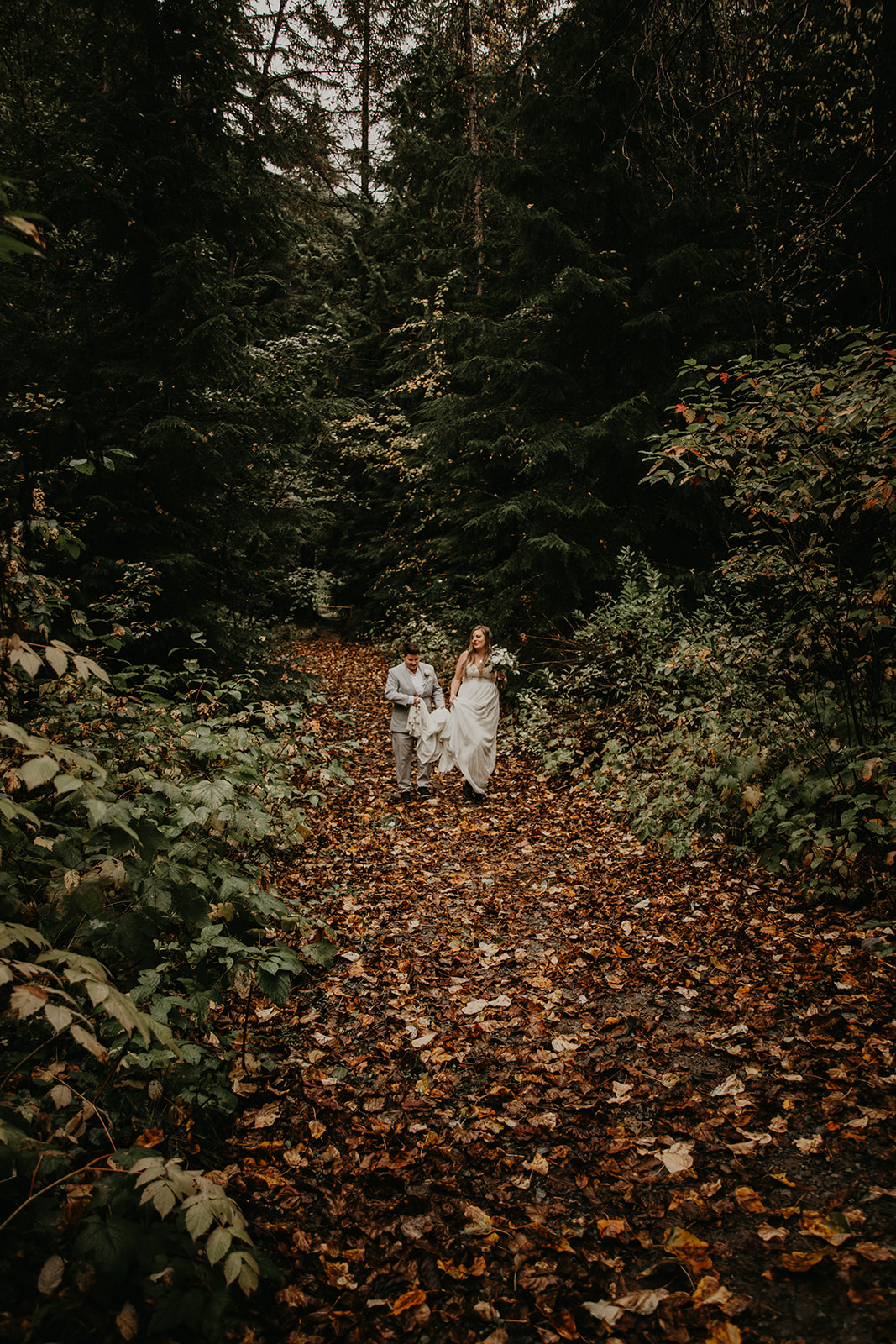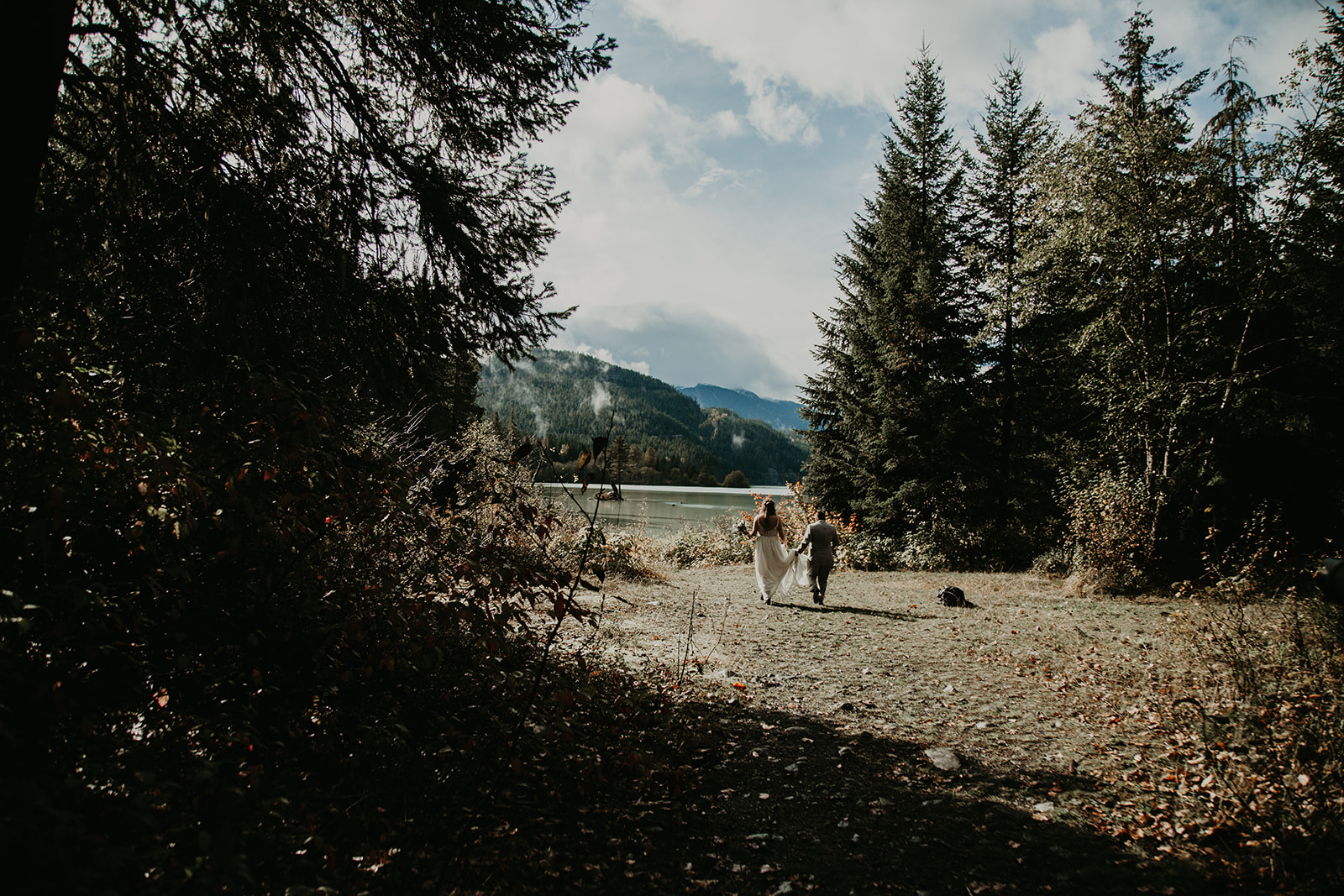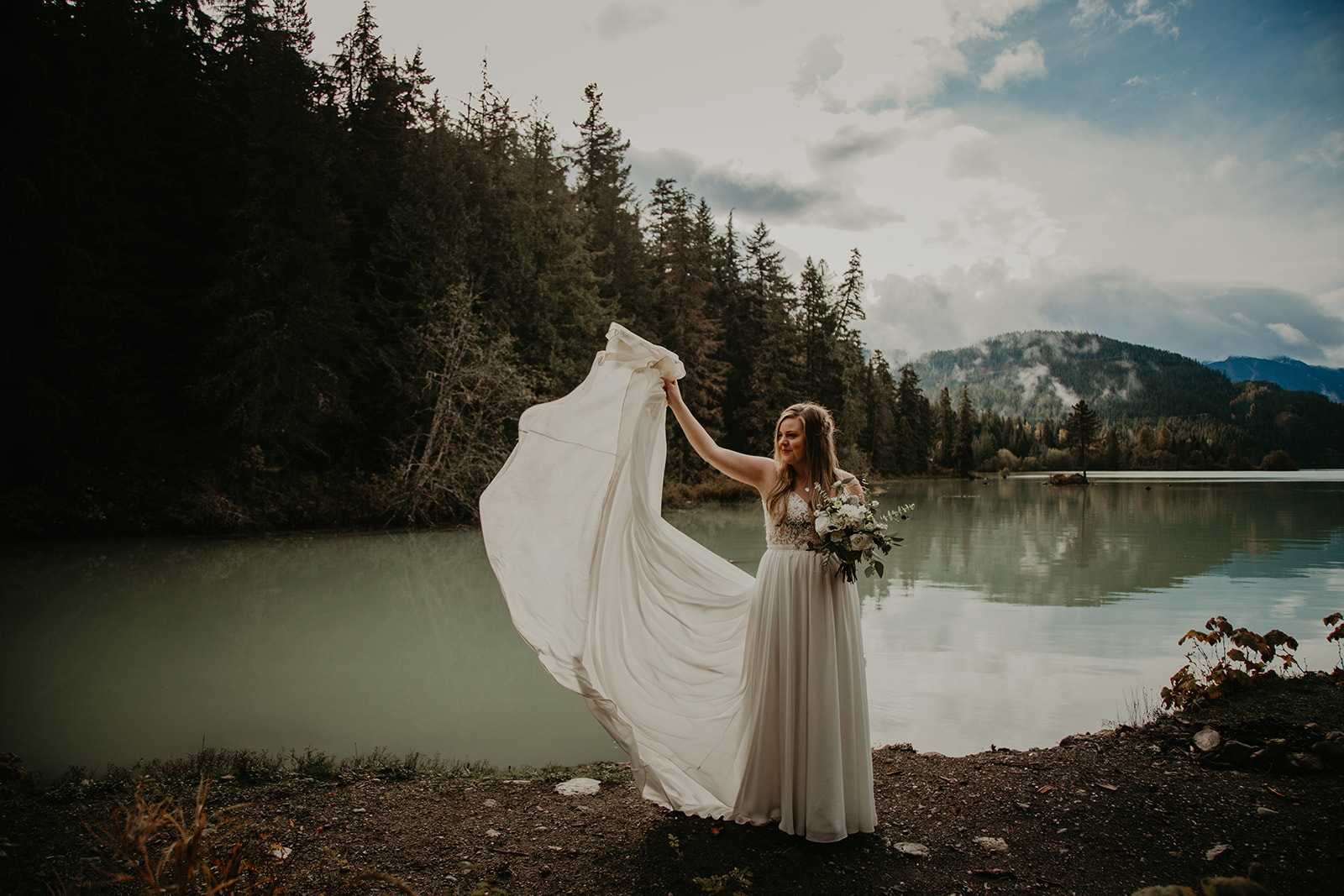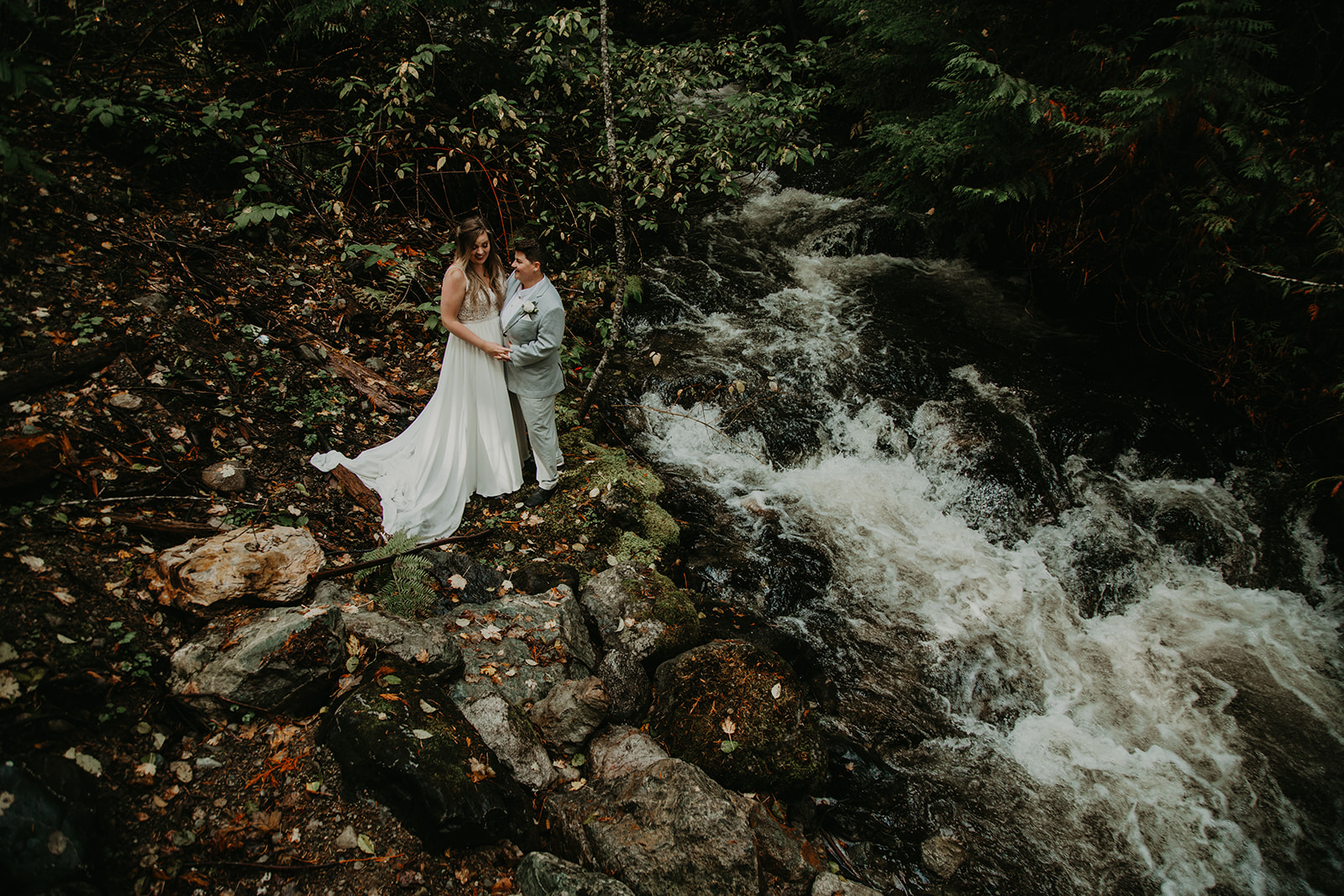 Green Lake is actually the largest lake in Whistler. But with multiple access points, we've found the perfect spot for your intimate Whistler elopement. It's secluded, an easy walk into nature, and full of trees, lake views and mountains for your elopement backdrop. Walk hand in hand through the canopy of trees and then say your vows on the shores of turquoise waters with Wedge Mountain, Blackcomb Mountain and Whistler Mountain in the background.
If you want to spend more time on Green Lake, there are hiking, paddling and picnic opportunities. Learn more about activities and routes on Green Lake here. Or head into Whistler Village to celebrate with a nice dinner, drink or ski down the mountain!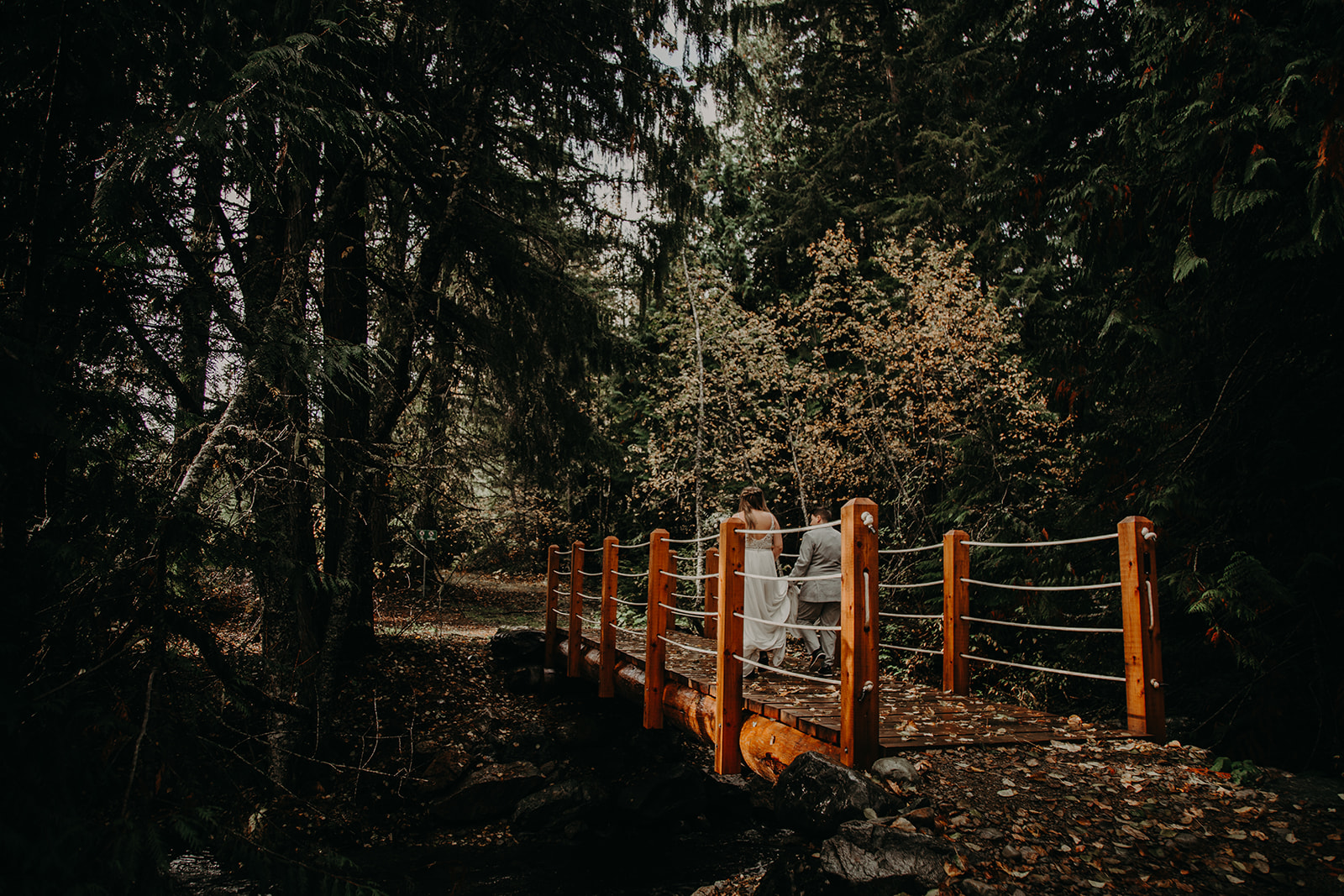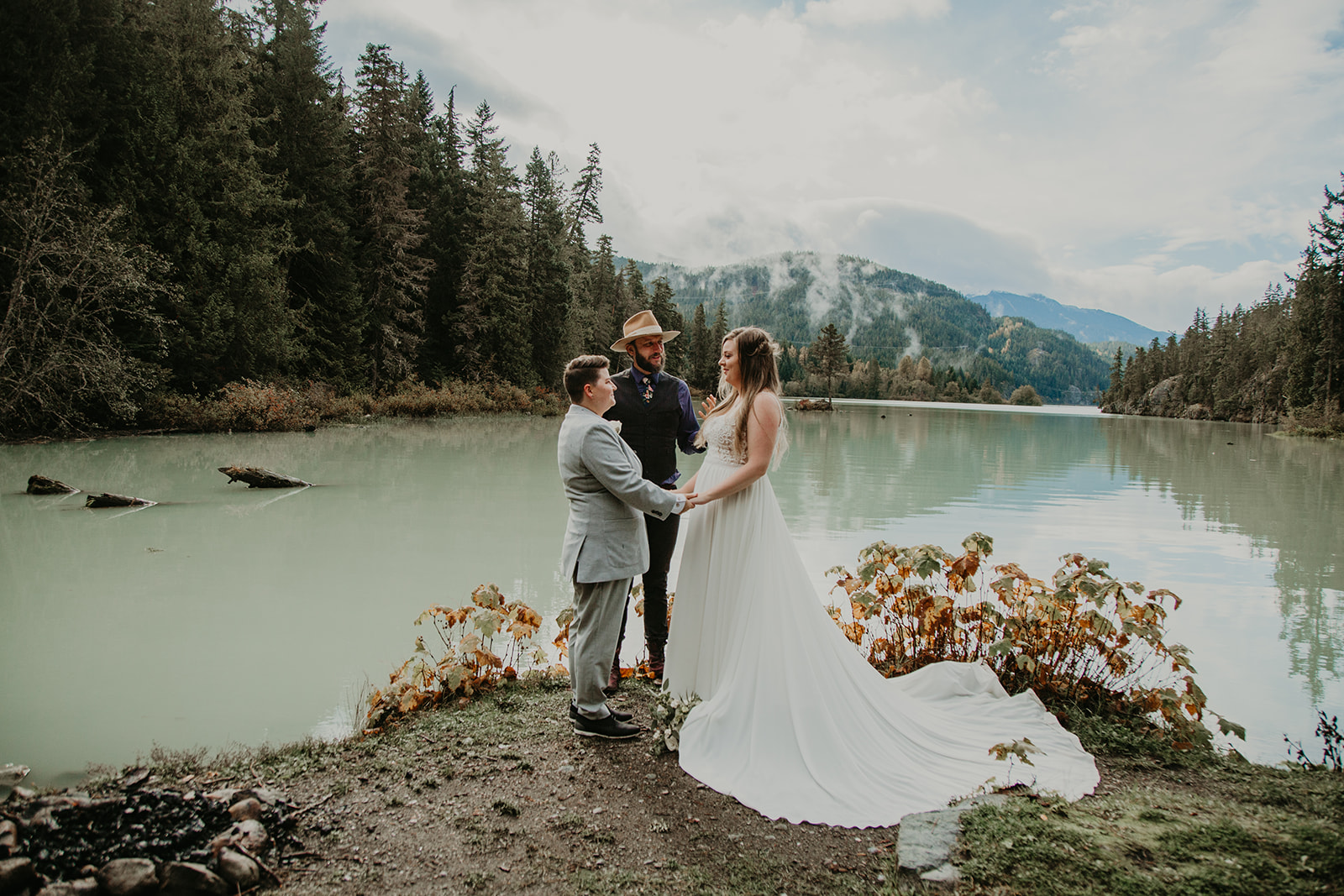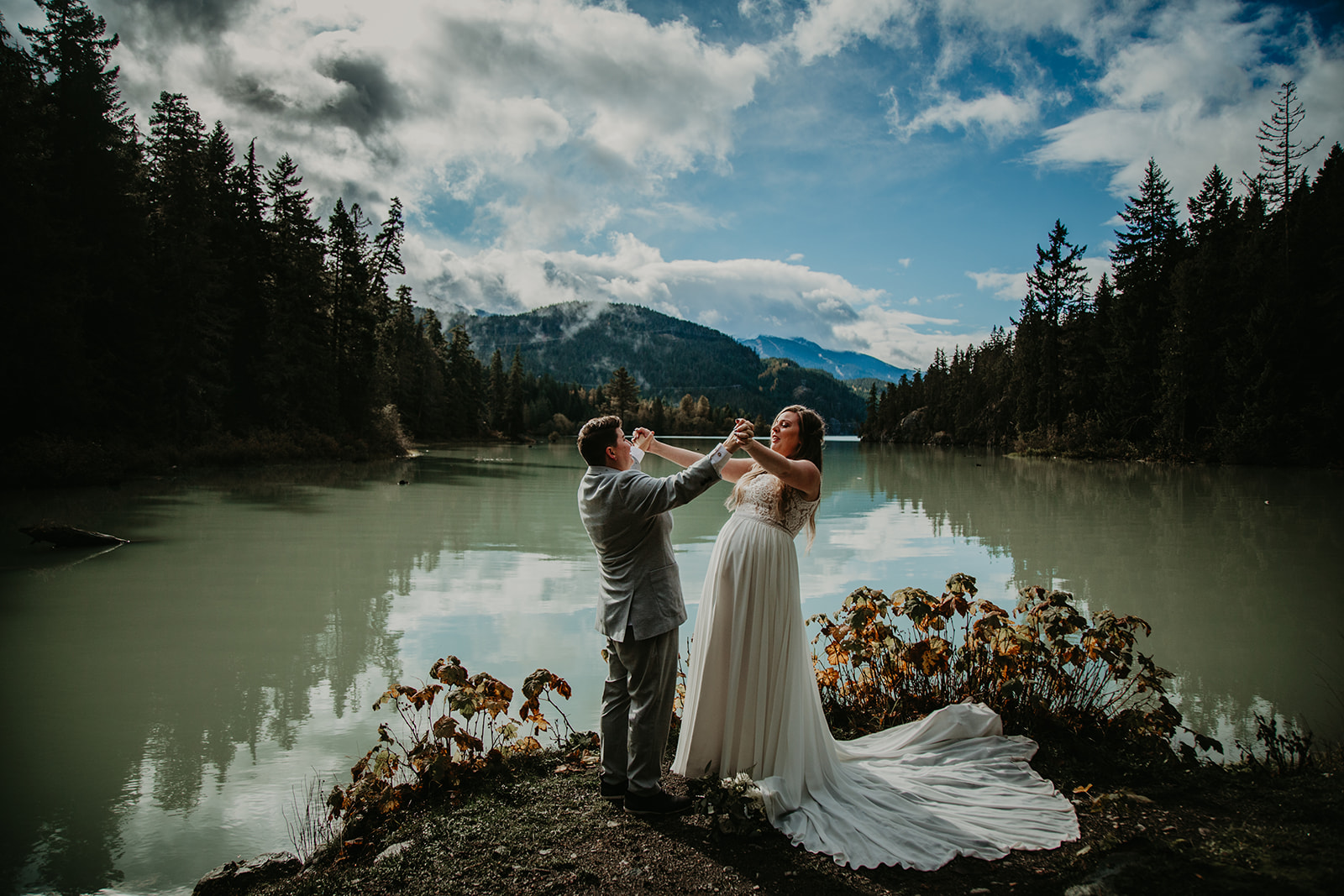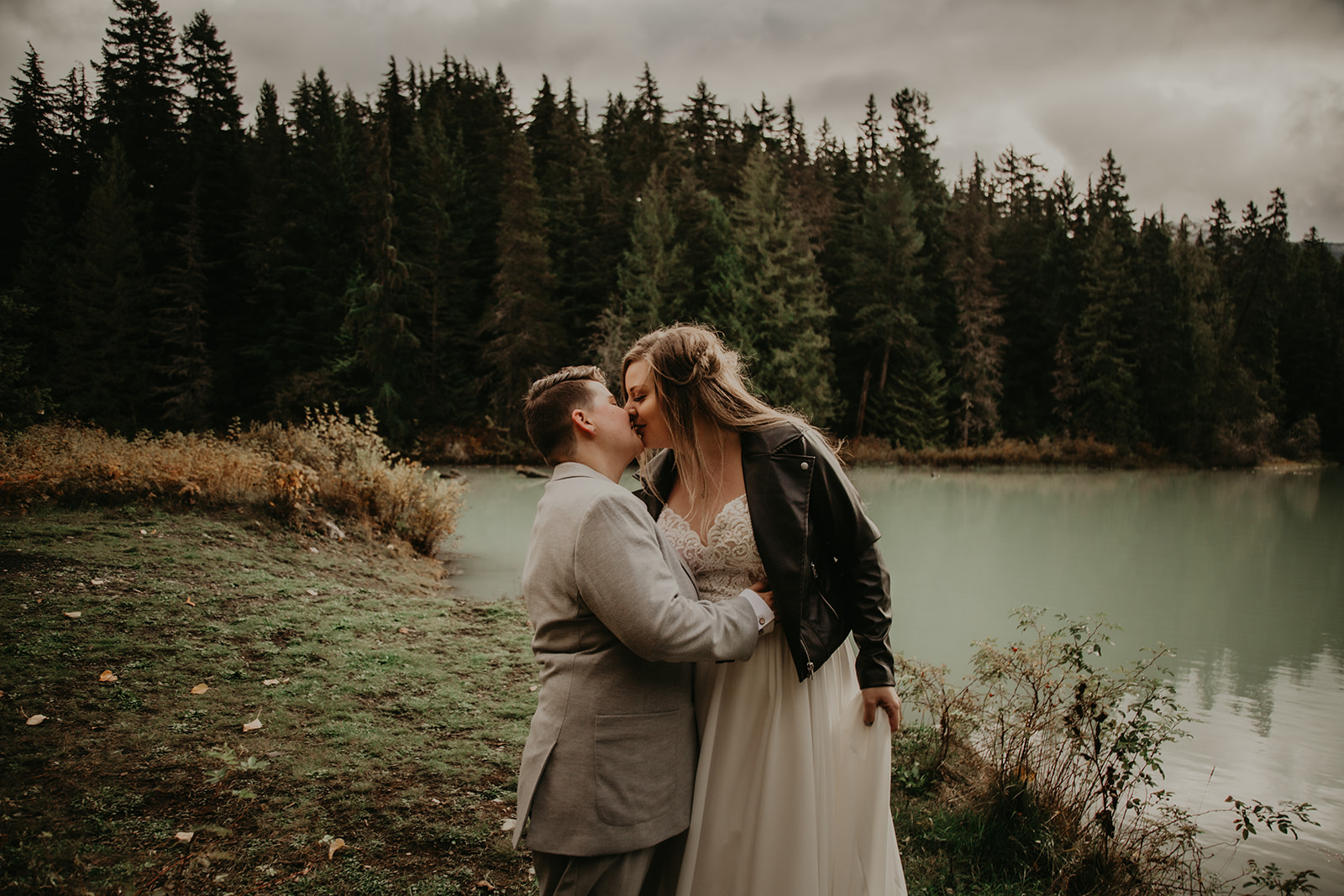 Ready to book your Green Lake elopement in Whistler? Check out our elopement packages and get in touch to book today!