Meet our new Victoria elopement photographer, Heather Stone of Tulle & Tweed Photography!
We are so excited to welcome Heather to the Young Hip & Married team to help capture your elopement memories on Vancouver Island. Below Heather is sharing a bit more about herself and her favourite elopement locations in Victoria, Sooke and beyond!
Book Your Victoria Elopement Now!
Meet Heather Stone of Tulle & Tweed Photography
Heather is the photographer behind Tulle & Tweed Photography in Victoria, BC. She has been photographing elopements & weddings for 10+ years & has personally captured nearly 300 unique wedding & elopement ceremonies all over the world (Australia, Iceland, Greece, the Caribbean & the list goes on!).
Her style is what she calls "fresh and moody", with a focus on emotional moments & genuine connections. Working with her means you'll get tons of guidance & direction while having a playful & relaxed time in front of the camera.
Heather loves pineapple on her pizza & when she isn't photographing she can be found curled up with her cat-children, binging reality TV, painting & teaching art classes to kiddos.
---
Heather's Favourite Victoria Elopement Spots
Below Heather is sharing her favourite elopement spots on the island and what makes them so special! All photos and captions below by Tulle & Tweed Photography.
If you're wondering where to elope on Vancouver Island, check out Heather's picks below and for even more ideas, check out this Victoria elopement blog post!
East Sooke Park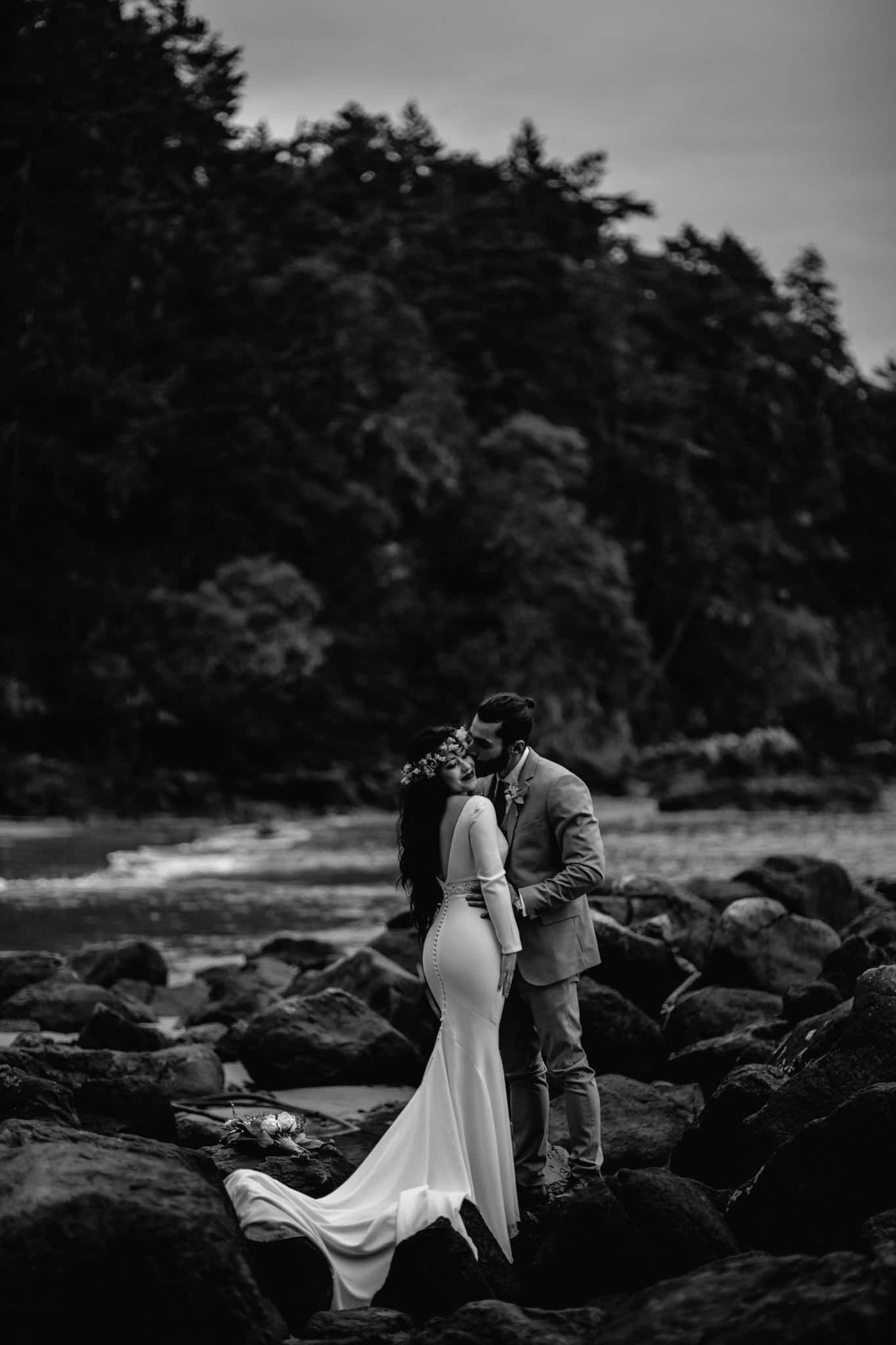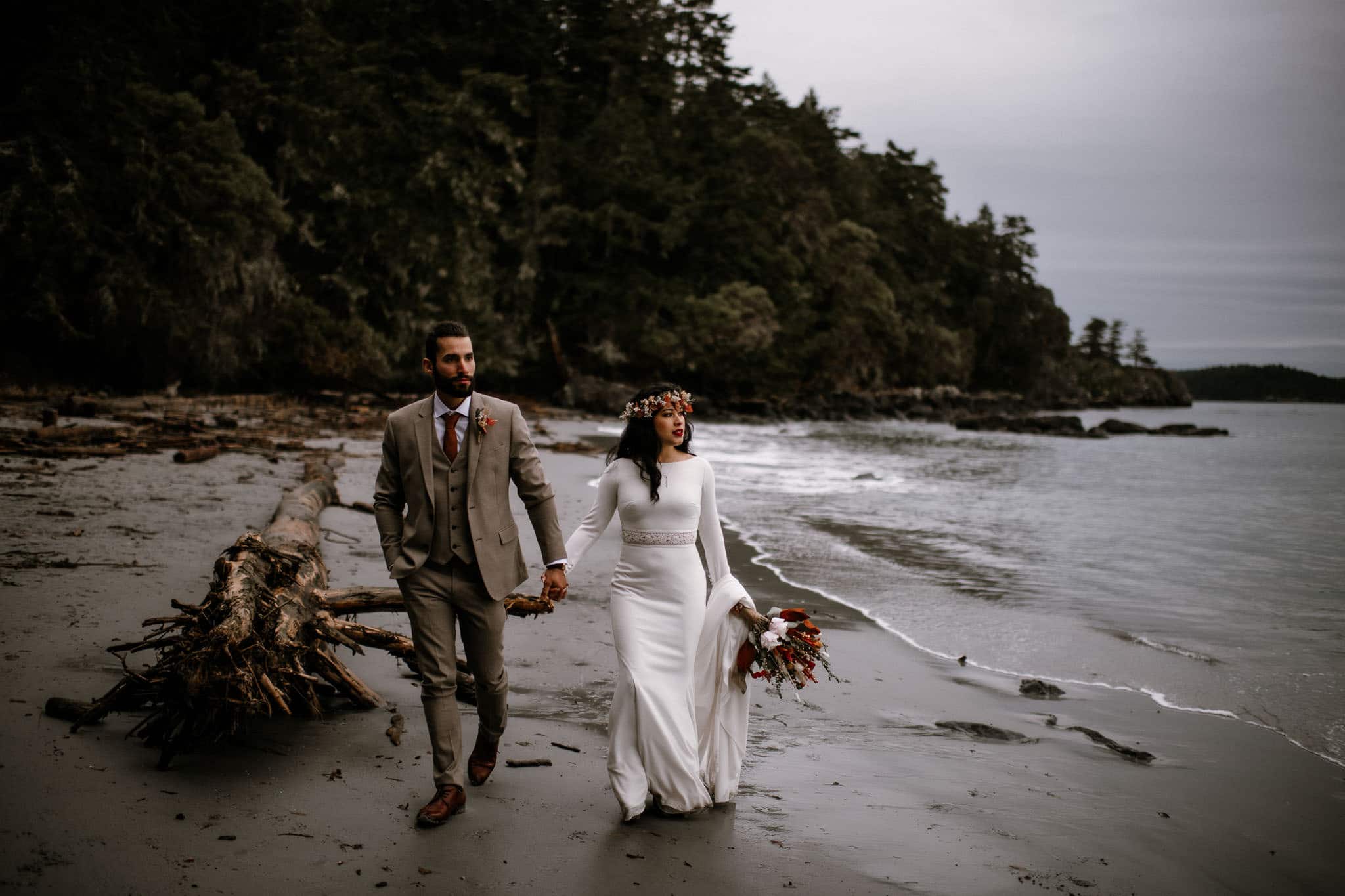 East Sooke Park is located about 40 minutes from downtown Victoria. In this really unique location you can find a rocky coast, grassy fields, and lush forest all in one spot. This makes for lots of photo options and lots of variety for the backdrop for your elopement.
The Prestige Hotel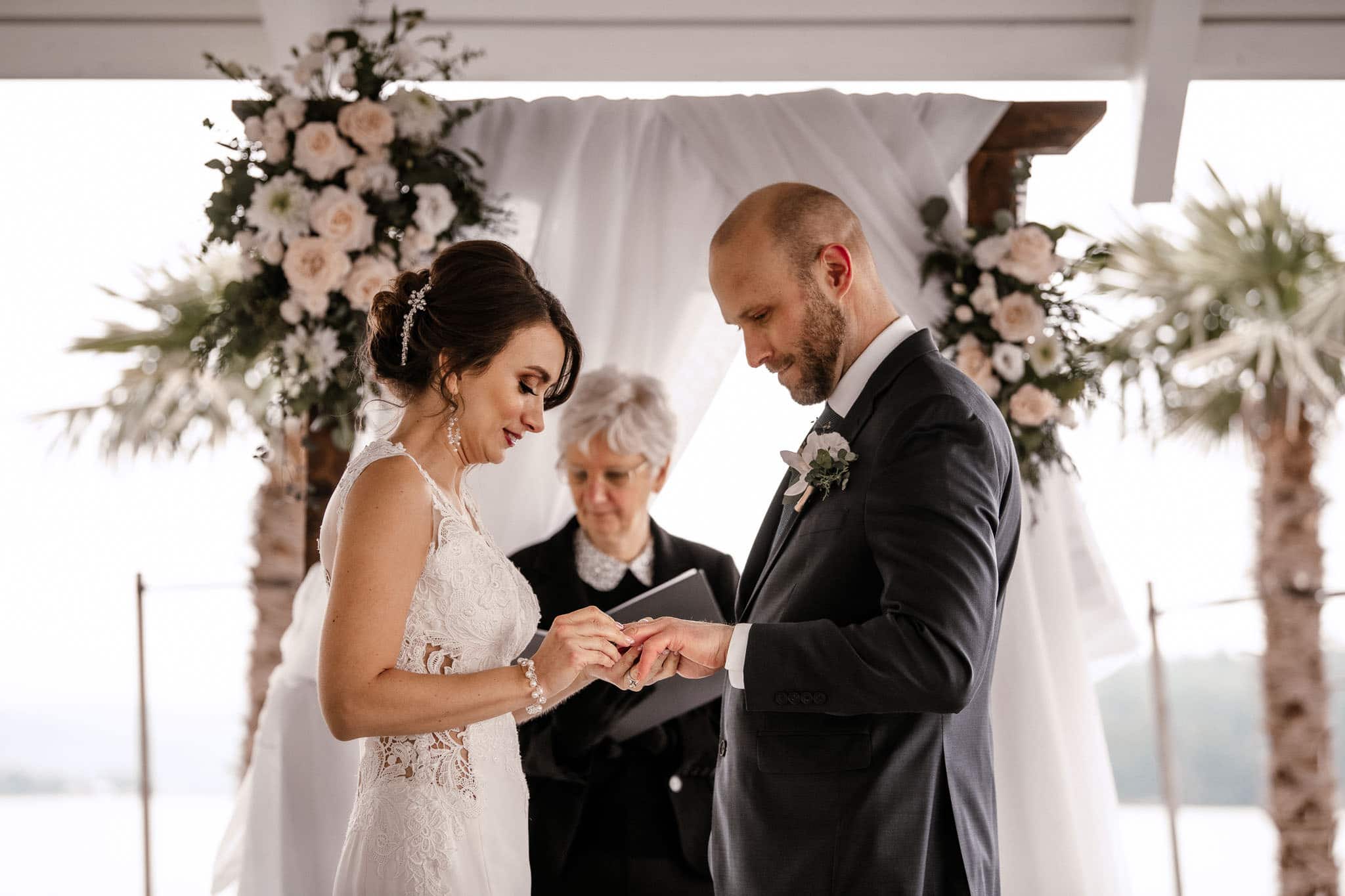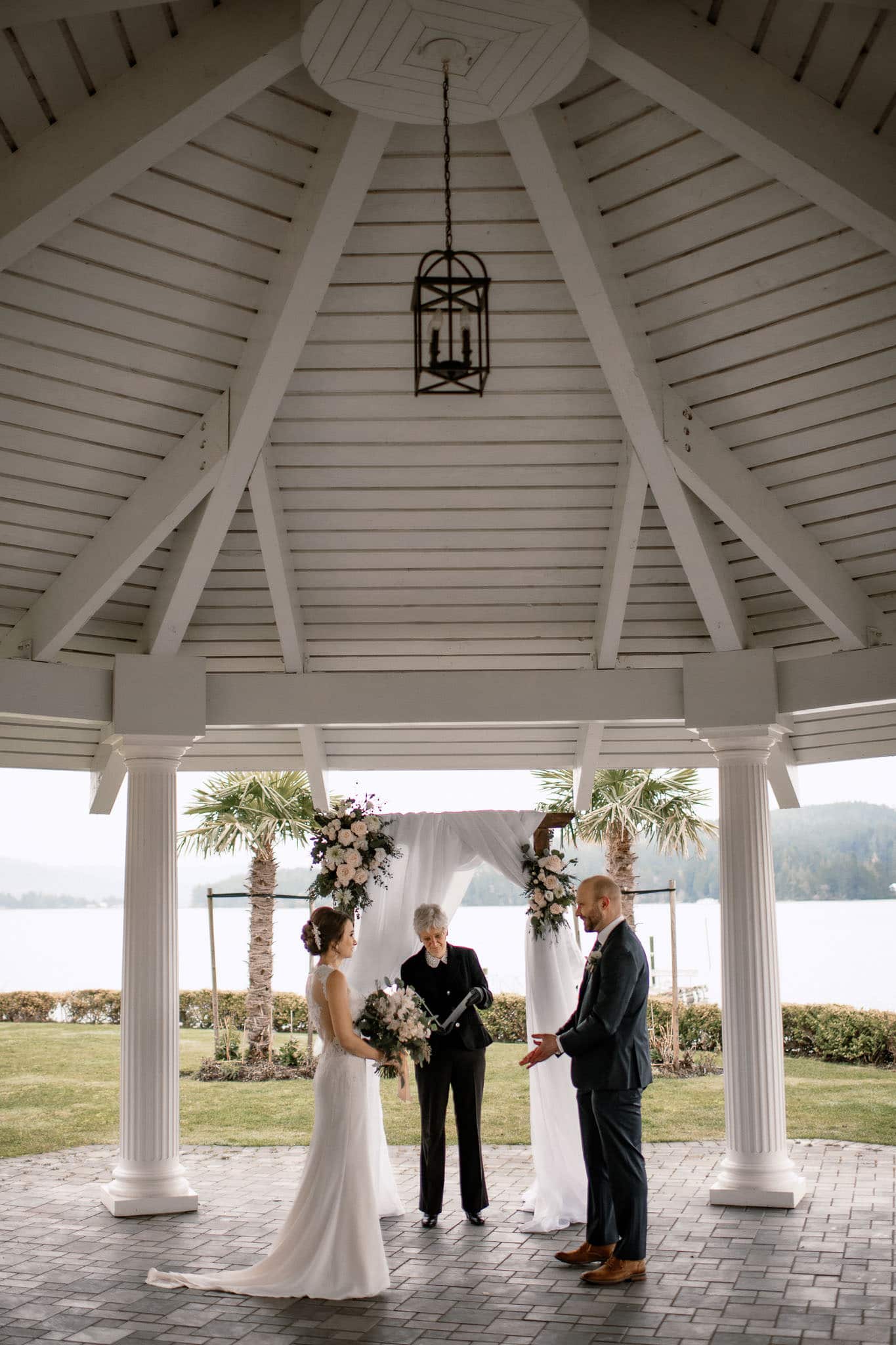 The Prestige Hotel offers both full scale wedding options and elopement options which makes it a really great location regardless of the size of your wedding. There is a beautiful covered gazebo for outdoor ceremonies and the hotel itself provides a really clean and classic backdrop for photos. They also have the option of indoor ceremonies in the foyer in the case of inclement weather. The rooms also provide a great spot to get ready and most overlook the ocean for honeymoon views.
The Beach House Restaurant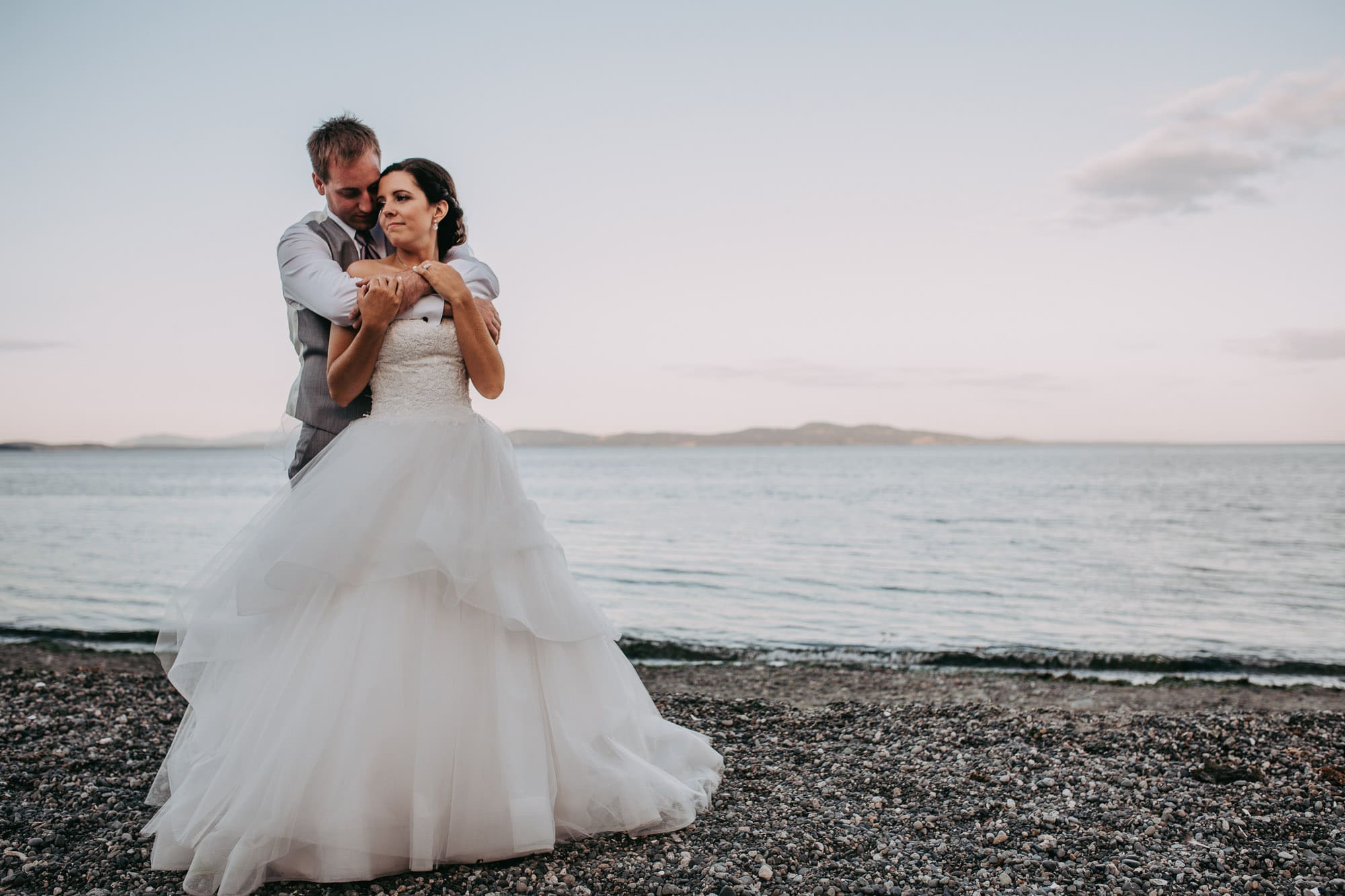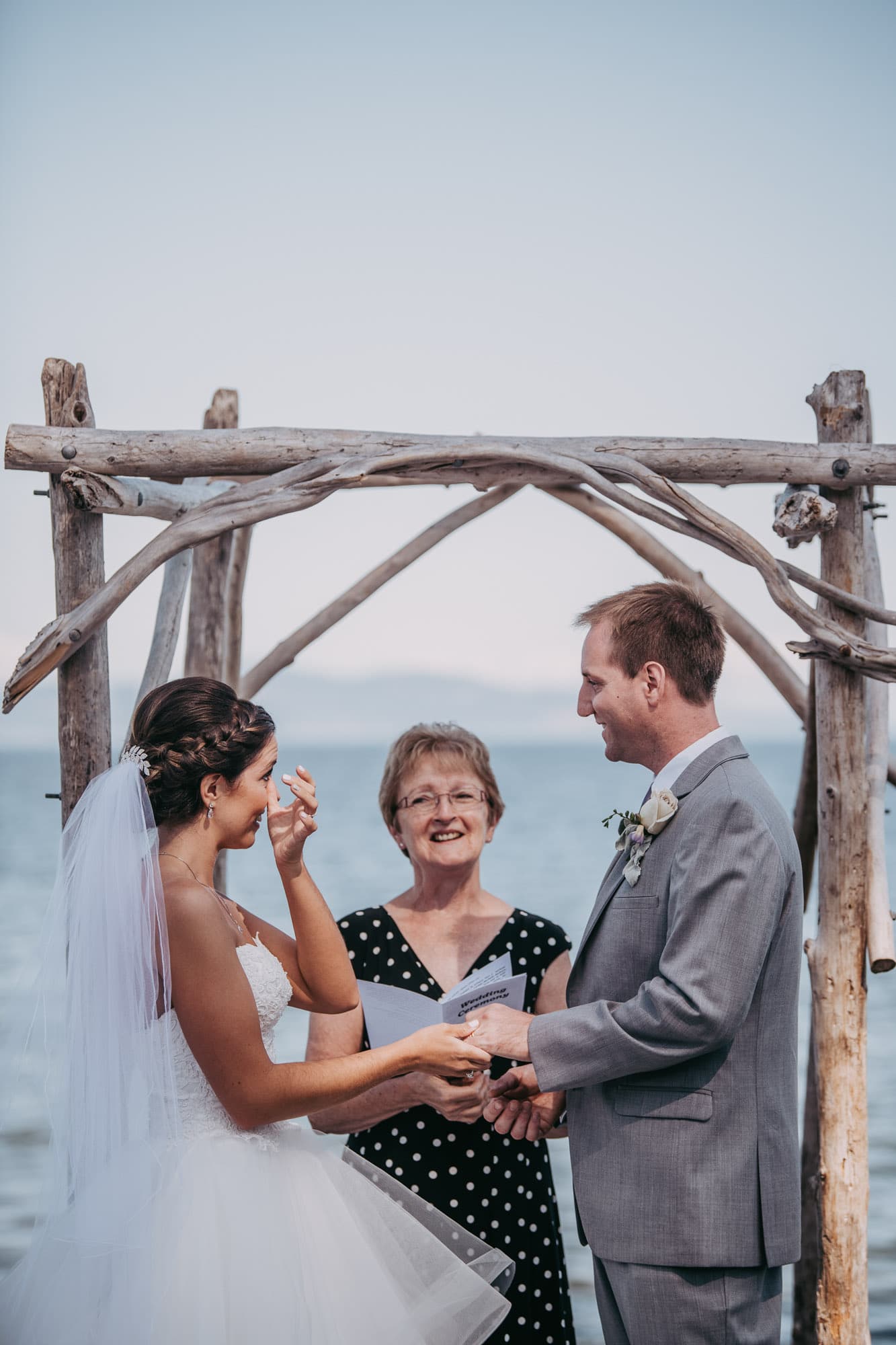 The Beach House Restaurant offers options for elopements and small or large receptions, or you can simply opt to have a nice oceanfront dinner to follow your ceremony and photos. They have a few ceremony options (indoor, grassy park overlooking the ocean, or a ceremony right on the beach). The team here is incredible to work with and the food is delicious at the restaurant. Mount Douglas Park and Island View Beach are nearby photo spots within 10-15 minutes of the venue.
Island View Beach
Island View Beach is a really beautiful outdoor location overlooking the straight. It has a treed path, a long beach with ever changing driftwood accents, and offers a great spot for photos following your elopement.
The Inn at Laurel Point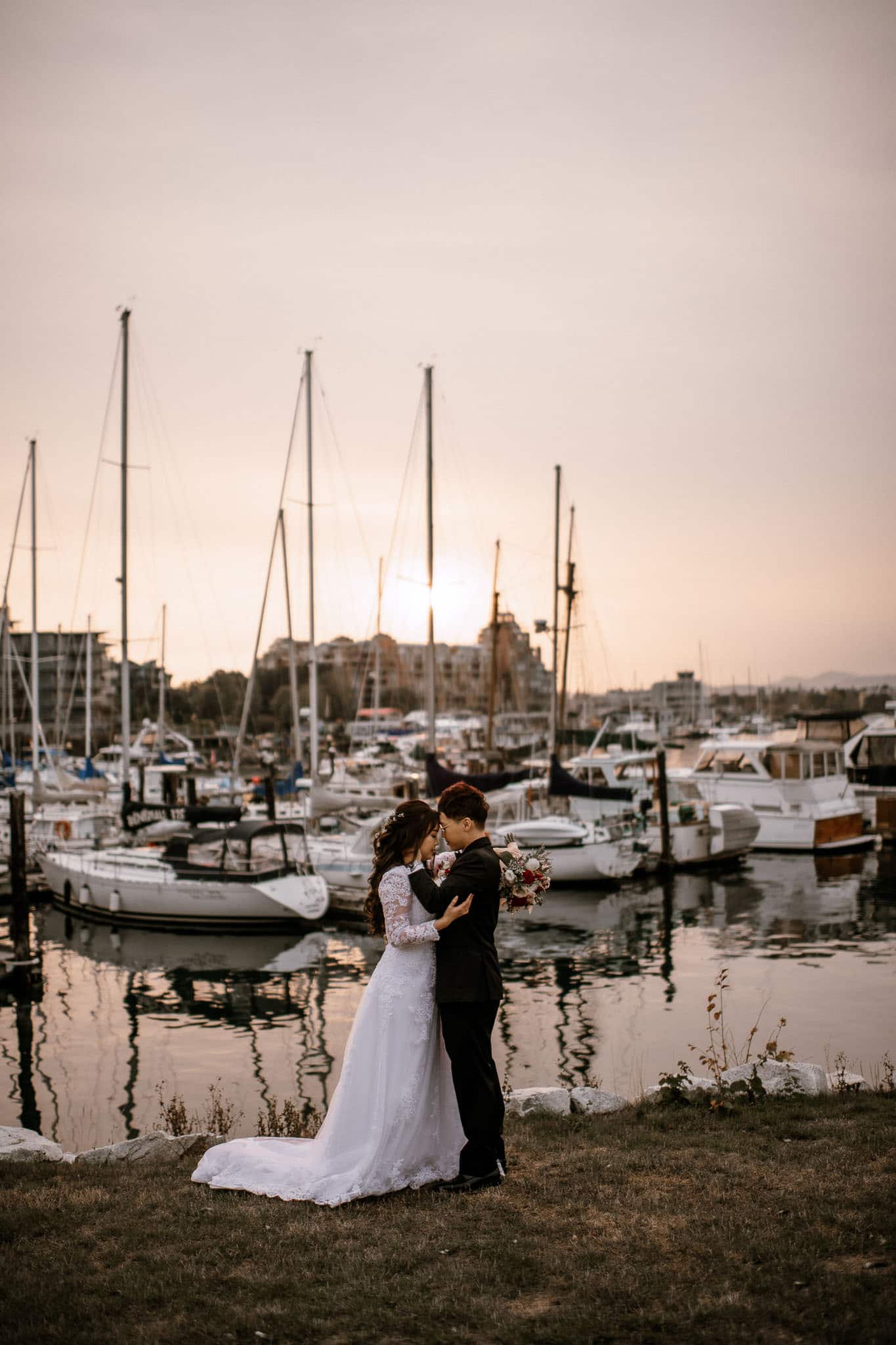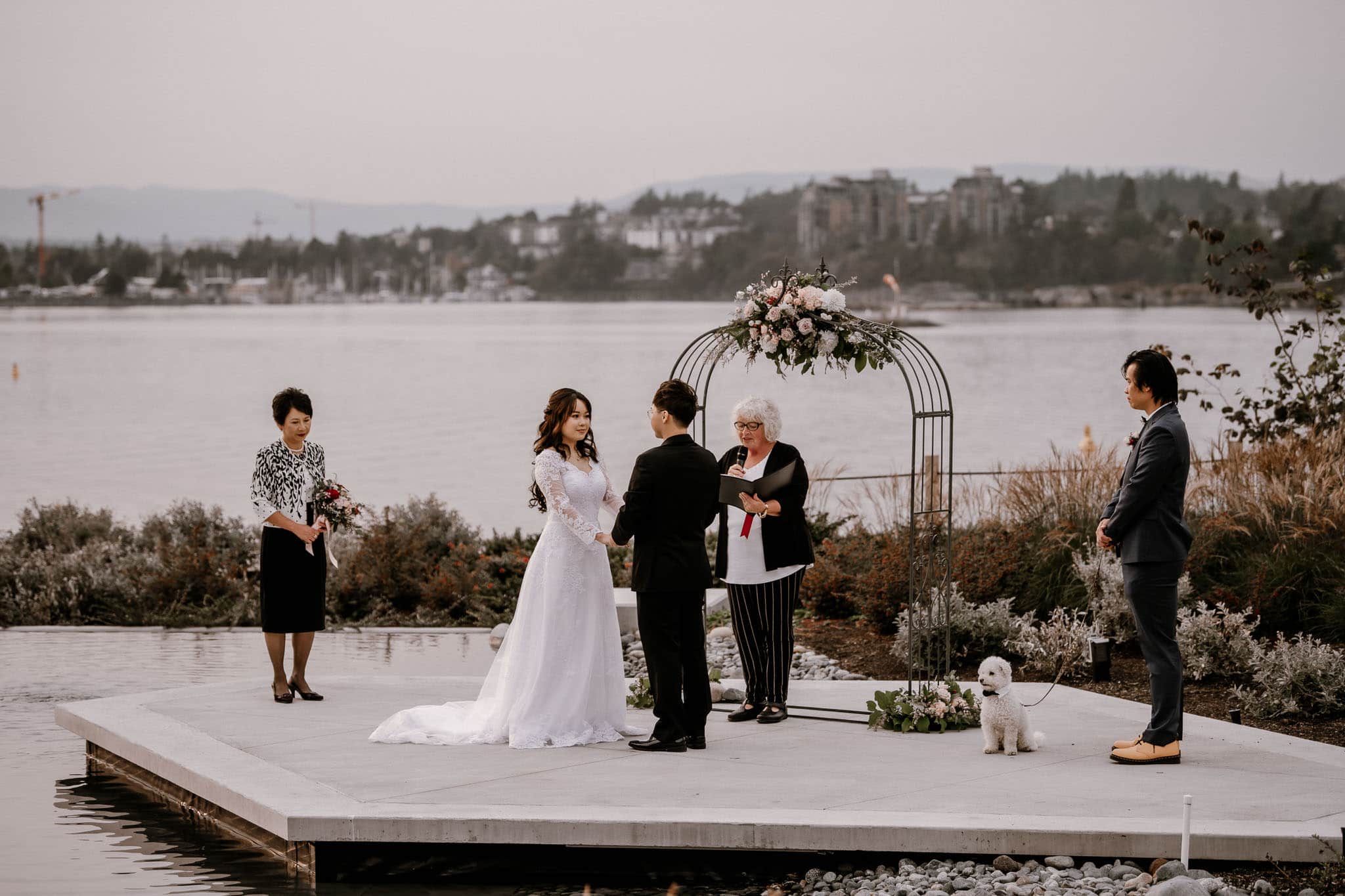 The Inn at Laurel Point offers elopement style packages and has one of the best views in Victoria. You can get married on their penthouse patio when booking the suite, or opt for your ceremony alongside the ocean in their gardens or on their patio. You're centrally located to downtown Victoria for additional photo locations.
Beacon Hill Park
Beacon Hill Park has lots of variety. It has groomed gardens, a rose garden, as well as more wild scenery like tall grass and tangly Garry oaks. It's a short walk to Dallas Road as well where there are numerous beaches.
Sea Cider Farm & Ciderhouse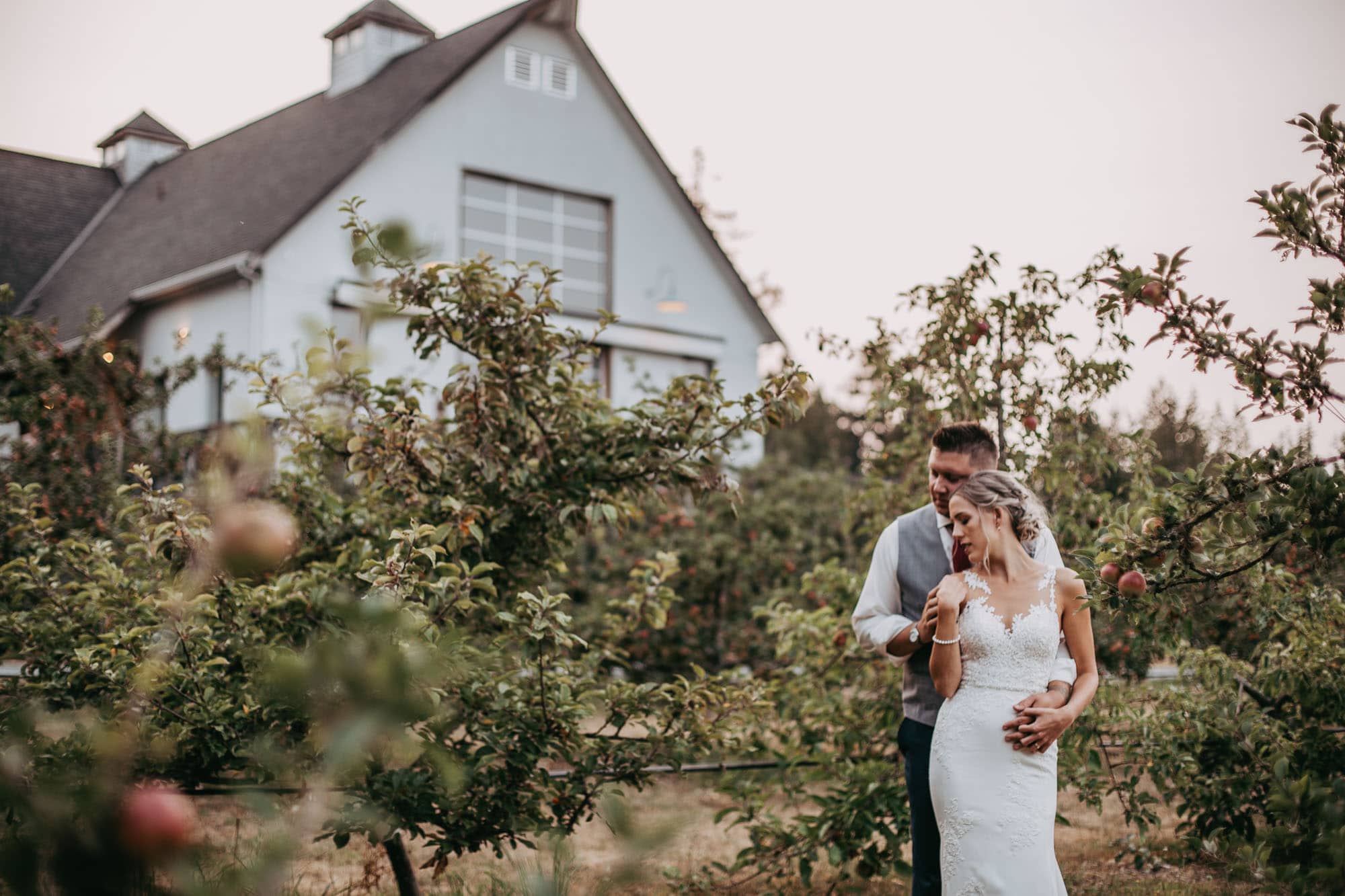 Sea Cider has a beautiful forested ceremony site suitable for elopements & weddings alike, as well as a brand new rustic chic pavilion for ceremonies & receptions. Photos can be taken in the forest, or in the apple orchard.
Government House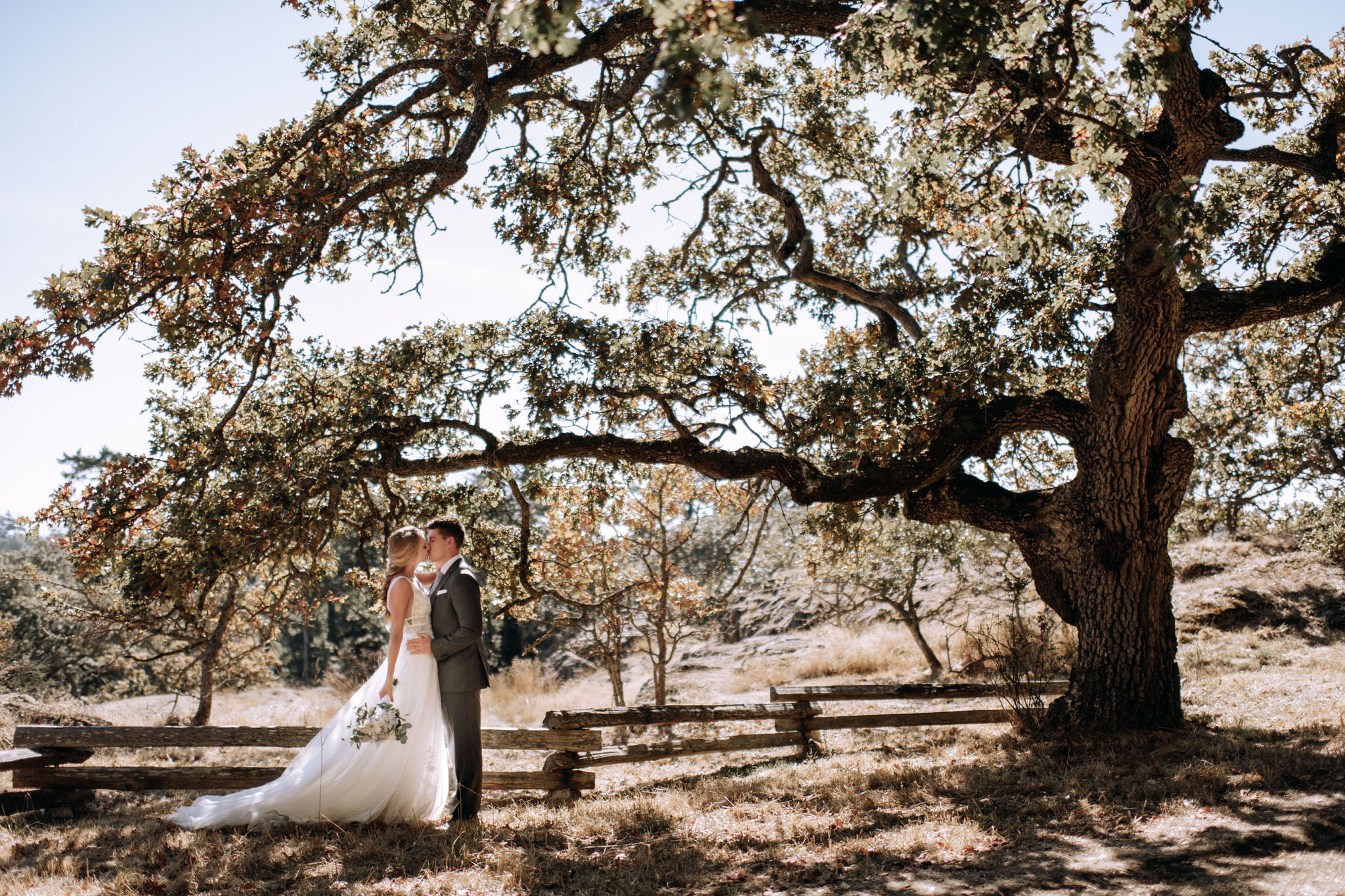 Government House has beautiful options, similar to Beacon Hill, including a Garry Oak Reserve, multiple groomed gardens, and views overlooking the straight of Juan De Fuca. It is also the site of a beautiful castle-like building which has a nice exterior for photographs. It is centrally located and tucked away in a residential area.
---
Found the perfect place to elope in Victoria? Check out our Elopement + Photography package and get in touch for a quote! 
Get A Quote