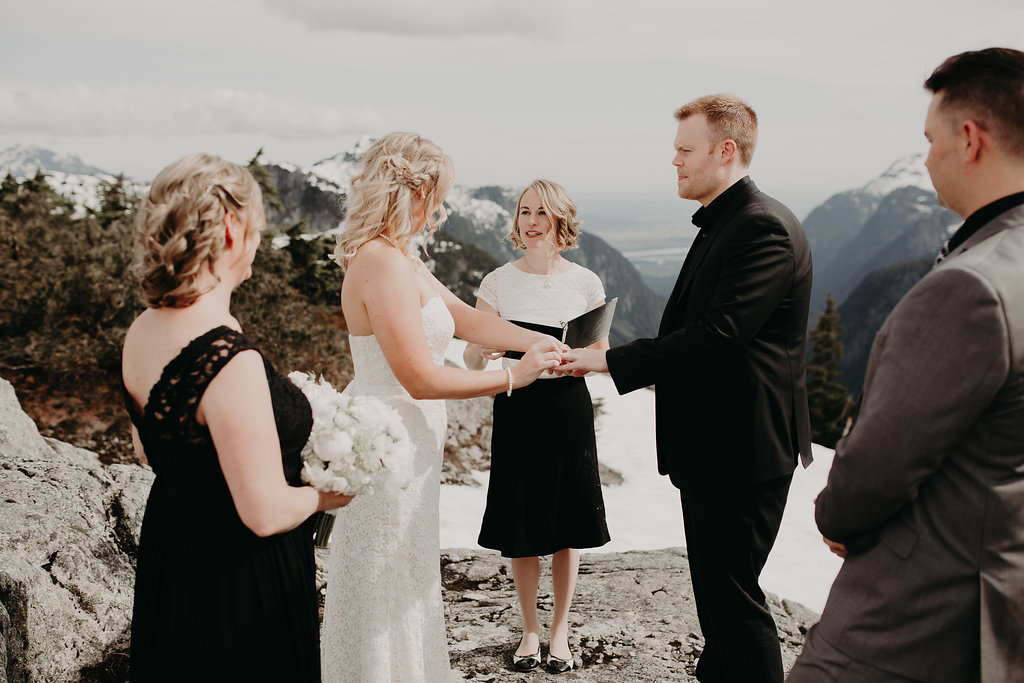 "Do we need a wedding ceremony script?"
Short answer? Yes. Long answer? Hell yes!
A wedding ceremony script is the written version of your ceremony. It's the schedule for what is going to happen, what your officiant is going to say, what reading is being recited and so on. It's the blueprint to your ceremony. And it's key that you have one.
You only get one shot, one opportunity
Your wedding ceremony is a one time thing. Even if you have a wedding rehearsal, you won't be going through every single word and element of your ceremony. So when you show up on wedding day, that's it. That's when you're having your one time wedding ceremony. The best way to know what is going to happen is by having your wedding ceremony script written ahead of time.
Timing is everything
A wedding day is all about timing. Ask any wedding planner and they'll show you their detailed schedule, down to the minute, for when something is going to happen on the big day. Cut the cake at 8:12 PM, open the dance floor at 9:15 PM, and encourage the open bar enthusiasts to take a break at 10:47 PM. Your ceremony is no exception.
With a wedding ceremony script, you have the timeline and schedule for your ceremony. You can see exactly what is happening, for how long and in what order. This is essential for ensuring your ceremony goes smoothly and is on time.
Add your own voice
In creating or viewing your wedding ceremony script ahead of time, you have the ability to add your own voice. You can speak up about things you want to add, eliminate or change. You can alter words, make requests and incorporate things, like readings or prayers, that mean something to you. After all, this is your ceremony – it should sound like you!
Learn about your options
Contrary to what you might think from sitting through the same wedding ceremony a hundred times, there isn't one set wedding ceremony script officiants have to use. Talk to your officiant and learn what your options are.
In our Custom & Creative Ceremony package, your officiant will personalize your wedding ceremony script so it's totally you. They will write a wedding ceremony script just for you. They'll tell your love story in your style and do as many edits as you'd like. It doesn't get more unique and personal than that!
Know what is going to be said
One of the reasons we believe it's so important to have a wedding ceremony script and for the couple to look at it ahead of time is so you know exactly what is going to be said. Nothing could be worse than standing up at your ceremony and realizing that your officiant is going on and on about something you totally don't believe in or don't care about. You don't want to be making a disgusted face during your ceremony because your officiant decided to add in a quote you hate or a sermon you don't believe in.
It's so important to know what is going to be said – by you and by your officiant. You should be comfortable and happy with every word said during your wedding ceremony.
There's still room for surprises
You might be thinking, "But if we have a wedding ceremony script, won't the ceremony be really dull? Where's the surprise?" Trust us, there's no way your ceremony will be dull. All of those words are going to take on a brand new meaning when you hear them during your ceremony while you're holding hands with your spouse-to-be. And you'll be so full of excitement, nerves and emotion you probably won't even remember the words written in your wedding ceremony script.
Of course, you can still keep some parts of your wedding ceremony a complete surprise. You can keep your vows secret until the ceremony. If you're worried about your vows not matching in tone or length, you can always send them to your officiant who will look at both vows privately. And if anything happens during your ceremony that wasn't in the script, like a song that won't play or a car alarm that goes off, you can be sure that your professional officiant will be able to think on their feet and get you through it.
Do you have a wedding ceremony script?
Written by Riana Ang-Canning
Feature image by Erica Miller Photography