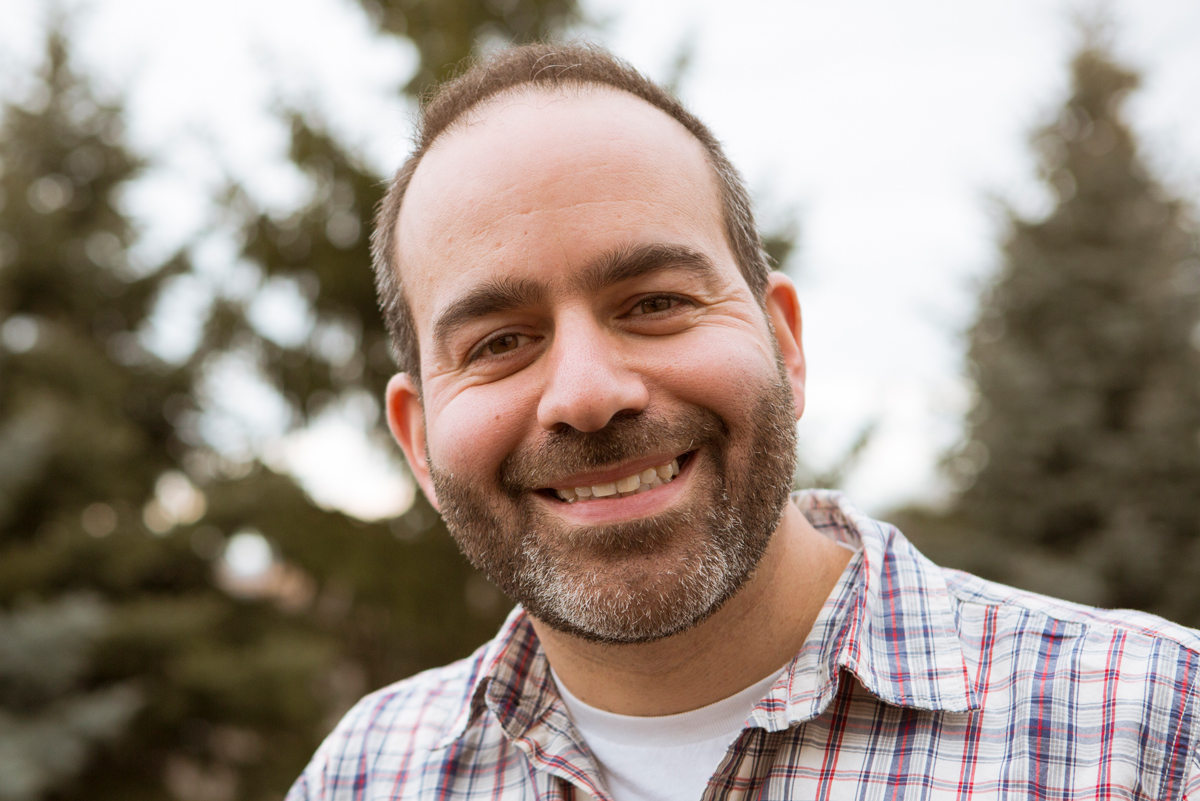 I've been married to the love of my life for a long while now. During that span of time and space we can look back on the one day that started it off – our wedding day. I always tell couples that the most important day of their marriage life together is the day after their wedding. Why? Because that's when it sets in and the next chapter begins. However, you can't have day 2 without day 1.
I absolutely enjoy working with and serving couples on their wedding day. The interaction with friends and family is a lot of fun. And even though there is much going on, from morning to night, there are a few moments where everything pauses and things slow down long enough to celebrate and declare love between two people. That pause in the day is your ceremony, your vows, your moment of 'Let's do this – together'. I look forward to working together with you to make that moment one you'll be thankful for and look back on for many years.
I live and work in a suburb on the east side of Toronto. I'm all about my family, my community, my neighbourhood, and living everyday to its fullest. On off days you may find me golfing, cycling, playing music and of course hanging out with the people I love.
Testimonials
Jonathan M. was an amazing officiant for our ceremony. We wanted short and sweet but personable and it was just that. He was a great fit. I would highly recommend him for officiating services for brides/grooms-to-be.

Jon officiated our wedding this past weekend and he was amazing! From our first meeting to the day of, and all the interactions in between, he made us feel so comfortable. Jon thoroughly explained the entire process to take away any of our stress. He catered to our needs and delivered a beautiful ceremony. It was everything we wanted and more. Thank you so much Jon!!!

Thank you for everything! Our wedding was incredible and we can't thank you and our vendors enough! Especially when those dark clouds rolled in and the tornado warning came on the TV! But regardless of the quick downpour, we had the most amazing day and it was everything we could have dreamt of and more. We have received a lot of lovely feedback about your officiating and we couldn't agree with everyone more about how great you were 🙂

Jonathan was an amazing officiant. We had a beautiful ceremony at Berkeley Church and Jonathan made our ceremony personalized and with some flare. Thank you Young Hip and Married for helping to create the perfect wedding for us.

Arranging an officiant with the Young Hip and Married team was easy and quick! We had Johnathan as our officiant and we can't say enough positive things; he was kind, and easy to talk to. He was so friendly and open to ideas. He also gave us some really great advice. The ceremony went off without a hitch! Johnathan was funny, interesting, sweet and engaging; our guests loved him, we loved him. It was so so great. I would recommend going with YH&M to ANYONE who plans on getting hitched! Very positive and amazing experience.

We wanted to thank you so much for making our day perfect. You were so helpful, easy to deal with and cool. Our families also commented on how great you were. We are so happy you married us on our special day. Working with you was such a pleasure.

Thanks again, we are so happy!
Riley and Bill

YH&M was the perfect choice for us. They were professional and very easy to deal with. Answered any questions we had immediately and made the whole process simple. Jonathan, who married us was amazing! We met him over FaceTime and the decision was clear. He was professional, kind, personable and cool. We felt like we'd known him forever; he made us feel so comfortable. Our families also commented on how great he was. We couldn't be happier with our choice.

My fiancee and I were in a predicament – we wanted to elope on a short notice in a foreign country with little-to-no knowledge of the area. I stumbled upon Young Hip and Married and was astounded by their incredible budget friendly options and flexibility. They offered a service that was notably absent in my internet searches – a quaint yet curated elopement package. Our officiant, John M., was incredible – he dealt with our last minute planning and gave us insight into a process we were completely new to. Our ceremony was short, beautiful, and exactly what we wanted. The whole process could not have been more enjoyable and helpful – I highly recommend them!

Jonathan, our officiant, MADE this day – he quelled any and all anxiety we had prior to the wedding (having planned it all on our own) and was our closest ally when religious differences from our family threatened to interfere with what we both wanted. The service offered by YH&M is professional, and true to what they advertise – weddings that are TRUTHFUL, HONEST and that put love FIRST. My husband and I would both recommend this to anyone looking for an alternative to city hall or traditional religious ceremony. THANK YOU YH&M!

Thank you for such a wonderful service. We couldn't have been happier. We received lots of compliments on your ceremony  – you are very good at your job! Denis and I both think that the ceremony was the best part of the wedding (as it should be!). I have attached one of my favourite photos from the day – you can see the relaxed, happiness just shining through!

Jonathan was the perfect officiant for us. He is easy going and cared deeply about his role in our wedding ceremony. Jonathan was so organized that we didn't need to be concerned over every detail; he took care of everything. His message for us was personal and heartwarming and everyone had such good things to say about our ceremony. We highly recommend Jonathan and the Young Hip and Married team to anyone who is looking to get married in Toronto!

We can't thank Young Hip & Married and Jonathan enough for all their help on our special day. Young Hip & Married was always punctual with email responses and reassured and answered all our questions. My husband and I are eternally grateful for Jonathan (our Officiant). He exudes friendliness and love and made every effort to get to know us and tailor our ceremony to us. His questions and style of getting to know us was perfect and we had so much fun filling out the questionnaire for our ceremony. We cannot count the number of compliments we received about our ceremony. Our guests complimented how fun, personal, and succinct it was. Guests said it was the most fun ceremony they have ever been to. Thank you Young Hip & Married!

Jonathan was amazing! We have had so many compliments about him! So easy going, and great to deal with leading up to and on the day of. Would HIGHLY recommend to anyone!

Jonathan!  Thank you so very much for every contribution to our incredible day.  It was a dream and everything we wanted.  Truly was so perfect.  The location, the timing, the ceremony, the whole morning, and day.  Loved it.

Thank you soooo much for officiating our wedding. It was a beautiful ceremony and we loved your fun and memorable touches. You truly capture who Paul an I truly are which made the event even more personal/intimate.

Young Hip & Married were great to deal with right from the start. They were responsive, professional and helpful. Initially, my fiancé and I were going to go with the standard ceremony package but we ended up going with the Rockin Wedding story package and are so glad we did. We got paired up with Jonathan Manafo and he was the highlight of our wedding ceremony (other than us!). Our guests approached us after the ceremony and asked us how long we had known Jonathan for because it seemed like he was an old friend. We were so pleased with the company and with Jonathan. We will definitely recommend YH&M to all our friends/family/anyone getting married.

It was truly the most incredible and best experience ever having YH&M help us create our elopement ceremony in Toronto! Truly a brilliant company, exceptional service, and special thanks to our rockstar officiant, Jonathan Manafo!!! The best on every level! THANK YOU!!!!

What an awesome day! Jonathan was not only professional, but also brought a ton of personality and humour to our vows and everyone really enjoyed the ceremony. I would definitely recommend this company to my friends and family.

We had the pleasure of hiring Jonathan Manafo to be our officiant for our wedding in Uxbridge. He was AMAZING! Very organized, always on time for meetings/calls but more importantly, we felt like he really took an interest in getting to know us and making sure that our ceremony was exactly how we wanted it. We got so much positive feedback from family and friends afterwards as well. He made our ceremony so fun and everyone loved him! I would highly recommend Jonathan to anyone looking for an officiant for their big day.

From the beginning, everyone at Young Hip and Married was fun, easy and quick at getting back to me and putting me in touch with Jonathan M. The entire process was uncomplicated and flowed so nicely. Jonathan was truly amazing. We worked with him via Skype leading up to the day and it was perfect and felt like we knew him forever. Jonathan was funny and the whole ceremony was personal and perfect beyond words. We haven't stopped receiving compliments from our friends and family. Thank you so much Jonathan – we love you ! And thank you to the whole team!

Could not be more happy with this service! We had multiple compliments from our guests about the quality of the officiant. Everyone thought that the officiant set the perfect tone for the rest of the evening.

We had Jonathan as our officiant. He was always willing to help, respond quickly and make any edits to the ceremony that we wanted. It was a great ceremony.

We loved everything about this experience!

Many thanks Jonathan, for your thoughtful note and part in the ceremony! Together we created a magical memory we'll cherish forever. Peace and love, Cat & Joe