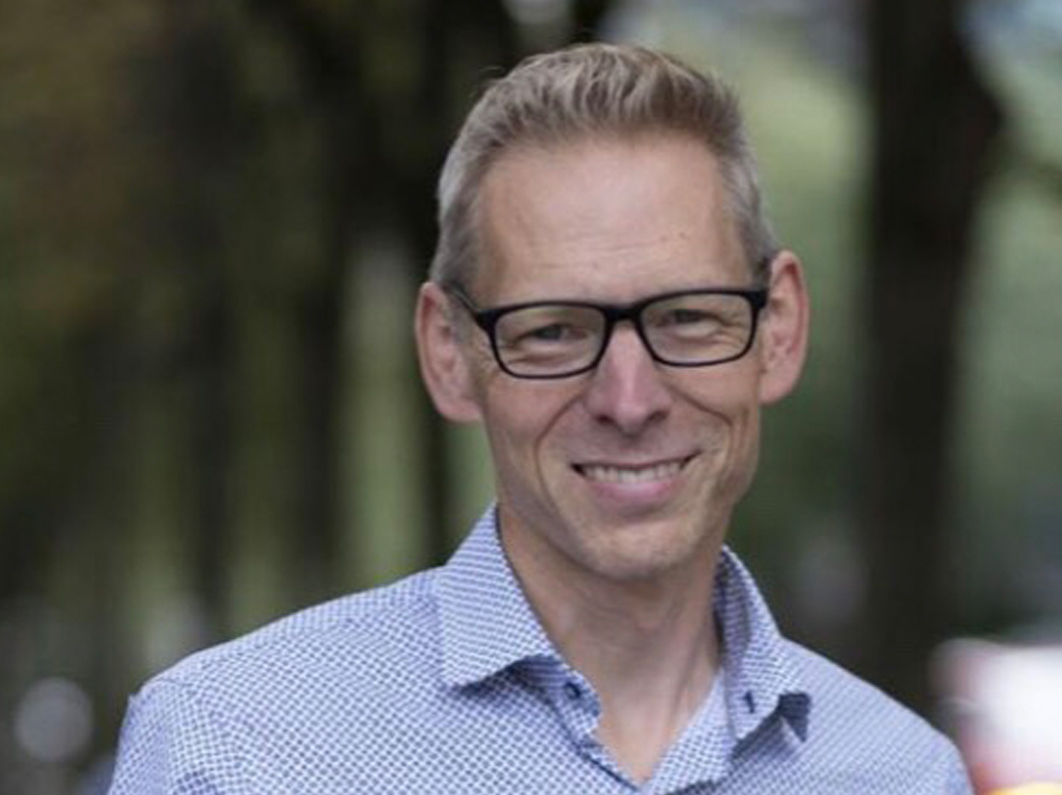 When it comes to planning a ceremony, I'm looking forward to listening carefully to couples and using their dreams and ideas to craft a ceremony that is perfect for them. I love the beginning of the ceremony when I can take the time to lessen the tension, exceed expectations and set a fun and meaningful tone for the rest of the day.
I have two wishes for couples about to begin their lifelong marriage together: 1) that they build attachment with each other by meeting the other's needs for unconditional acceptance and 2) that they recognize their own feelings when they feel angry, hurt or annoyed and don't allow those feelings to create unrealistic expectations of their spouse. 
I live in Nanaimo and besides the bars, I also love swimming in the river, longboarding around town and going to shows at the Port Theatre. My favourite place to travel is Jerusalem because of the awesome beaches, amazing history and most delicious donuts.
As seniors, we wanted a simple ceremony. Our Commissioner met with us beforehand to get to know us and what our wishes were. He listened, prepared the wedding vows script per our request and approval, and the wedding was exactly what we wanted, stress-free and casual. We highly recommend their services.

Brian from YH&M married us on October 6th at Birds Eye Cove Farm on Vancouver Island and it was AMAZING!! We loved working with him; he has a wonderful personality and he did a great job on our wedding ceremony. At first we weren't sure if it was worth it and kept contemplating going with a JOP, but everyone on the day of and since our wedding has said that the ceremony was one of the best parts. It was SO worth it!!! Thank you so much for starting our wedding day off on such an enjoyable note.

Thank you SO much for the most amazing ceremony!! When we got engaged I thought about the (admittedly few) weddings I'd been to and how bored I always was during the ceremony and knew that I wanted mine to be something people would actually enjoy and remember. I'm so happy I found you because that's exactly what I got and every single person I talked to at the reception raved about how perfect the ceremony was. We can't thank you enough for making the best day of our lives beyond perfect!

When we started researching officiants, I was determined to find someone that would make the ceremony the best and the least boring wedding ceremony my guests had seen, so when I found Young Hip & Married it seemed like a perfect fit. Brian was the company's only option on the island and he was absolutely perfect. We chatted on the phone, over text and email, and met a few times before the wedding to get to know each other and it made the ceremony so authentic and personal. Brian is honestly one of the coolest and most interesting people I've met and almost every guest at the ceremony commented that it was the best one they'd been too. Everyone thought that Brian was an old friend that we'd known for years and it truly felt that way. The ceremony was the perfect length — not too long or too short — and Brian made it so fun and put us at both at ease. Young Hip & Married is a bit pricier than some officiants that you'll find on the government website, but I am beyond happy that we went with them because the experience was truly priceless. I can't recommend Brian enough and he will definitely be officiating our vow renewal in the future 😉

We had a small ceremony in Duncan BC in our uncle's beautiful backyard. Our officiant Brian was easy to communicate with before and during the wedding. His beautiful words were true personally to us. He was calm and relaxed and made us feel at ease. We highly recommend Young Hip & Married, especially Brian! Thank you so much for your help and support on our special day.

Absolutely fantastic! I had no idea the ceremony could be so fun! Brian really got to know us and made the ceremony perfect. Our guests thought he was an old friend and absolutely loved it. As did we. Thank you SO MUCH!!

We were lucky enough to have Brian marry us for our BC summer wedding, Aug 2015. We were coming from Australia and wanted to have the right person for the job, but didn't have the time or means of meeting officiates from across the waters. So when asking friends and family the recommendation of Brian couldn't come high enough.

A few days prior to the wedding we met Brian, we were a bit nervous hoping he would fit our personality and be able to give a ceremony that was a reflection of us and nothing too stuffy, immediately we were relieved, knowing the fit was going to be perfect. We had a comfortable chat with Brian, during which he asked questions about ourselves, backgrounds and talked about himself and his family, he was able to make us laugh and feel at ease and then explained how the layout of a ceremony worked. It felt like he got to know us and by the end of the conversation, he shared with us three pieces of advice to bring forward into our marriage. Today we still reflect and apply the advice he shared with us towards our marriage, as well as pass on these gems to friends and family that are about to tie the knot.

On the wedding day, Brian arrived early, was ready for us and set the mood for the ceremony. He started with a bit of a joke about us that had as laughing (calming our nerves) and the guests laughing (connecting into the ceremony), which in turn brought us all in together. From that moment he drew us all into the words he was sharing and made the moment unforgettable and very special not just for bride and groom but for our guests too.

Overall we couldn't have asked for a better officiate; a kind hearted, polite, professional individual, that is a true natural when it comes to celebrating and connecting loved ones.

Brian did an absolutely amazing job before and after with sitting us down and talking and made the ceremony relaxing and very easy going!!!

We would just like to say THANK YOU, so much, for everything! Our wedding day was a perfect whirlwind of excitement. Brian is absolutely amazing and somehow managed to make a ceremony that blended Cody's Jewish traditions with my modern bohemian spirituality. The only word I have that could accurately describe the feeling of that day is pure joy.

I honestly don't know what we would have done without Young Hip and Married, I am so thankful we found you guys 🙂

Amazing service! Other than having our marriage licence (which was about to expire) we didn't really have any idea how to pull our elopement off. Rebecca put us in touch with our officiant Brian, who worked with us to mix together different traditions into a style that was perfectly us. From initial email to signing our marriage licence, the whole process took two weeks. 10/10 would recommend! Thanks so much everyone 🙂

We had been exploring different wedding ideas for 12 years and decided that an elopement would be perfectly us. Nearly overwhelmed by the organizing, I found Young Hip & Married online. Communication was prompt with the positive attitude of "oh yes we can!" Our Officiant Brian Pankratz was really good at listening to our story and tailoring a script. Everything was organized within 10 days and we loved our wedding! Thank you Young Hip & Married❤️