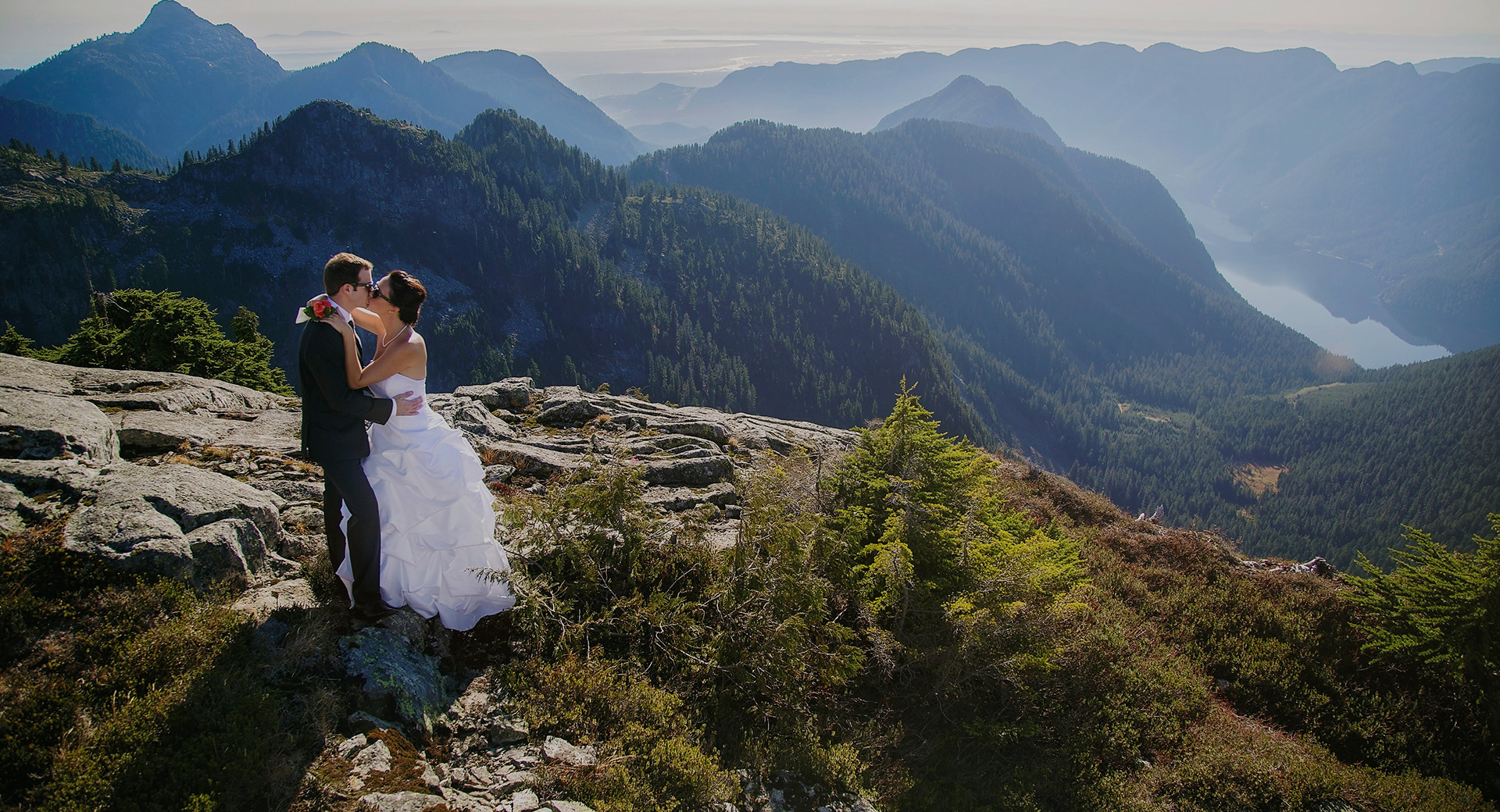 What is a pronouncement at a wedding ceremony?
A pronouncement is the last line of a wedding ceremony when the wedding officiant pronounces the couple as wed and announces the newlywed couple to their guests for the first time. It is often followed by an instruction to seal your marriage with a kiss.
Traditionally, this line may sound like, "I now pronounce you man and wife. You may kiss the bride!" You've likely heard that one before at weddings you've been to or seen on TV.
But, like with everything at your wedding ceremony, you have choice. You don't have to go with the traditional pronouncement. In the link above, we're sharing 15 alternatives that might work better for your ceremony.
Do we have to say "man and wife" during the pronouncement of a wedding ceremony?
Absolutely not! The pronouncement is usually not a legally required part of the ceremony, so you can skip it entirely. But if you do want to keep it in, you can absolutely change up the language so it's more modern, inclusive and/or true to the two of you.
You can change out the titles to something more accurate (like "wife and wife" or "husband and husband") or go with something more neutral and inclusive of all genders.
"I now pronounce you partners for life!"
"I now pronounce you legally married!"
Or, you could even get creative with your wedding ceremony pronouncement and add in some personal details:
"I now pronounce you best friends, soulmates and ballroom dance partners until the last song plays."
Do we have to end our ceremony with a kiss?
While it's traditional for the newlywed couple to seal the start of their marriage with a kiss, it's not required. You can still be legally married without sharing a first kiss during your ceremony.
Of course, many people will expect to see a first kiss. So if you wish to skip it, make sure you speak to your wedding officiant beforehand so they don't include it in your ceremony. You could even have them add in an explanation (though you don't have to!) letting your guests know that you'll be saving your first kiss for a more private time.
Alternatively, you could seal your marriage with a hug, high five or whatever you want!