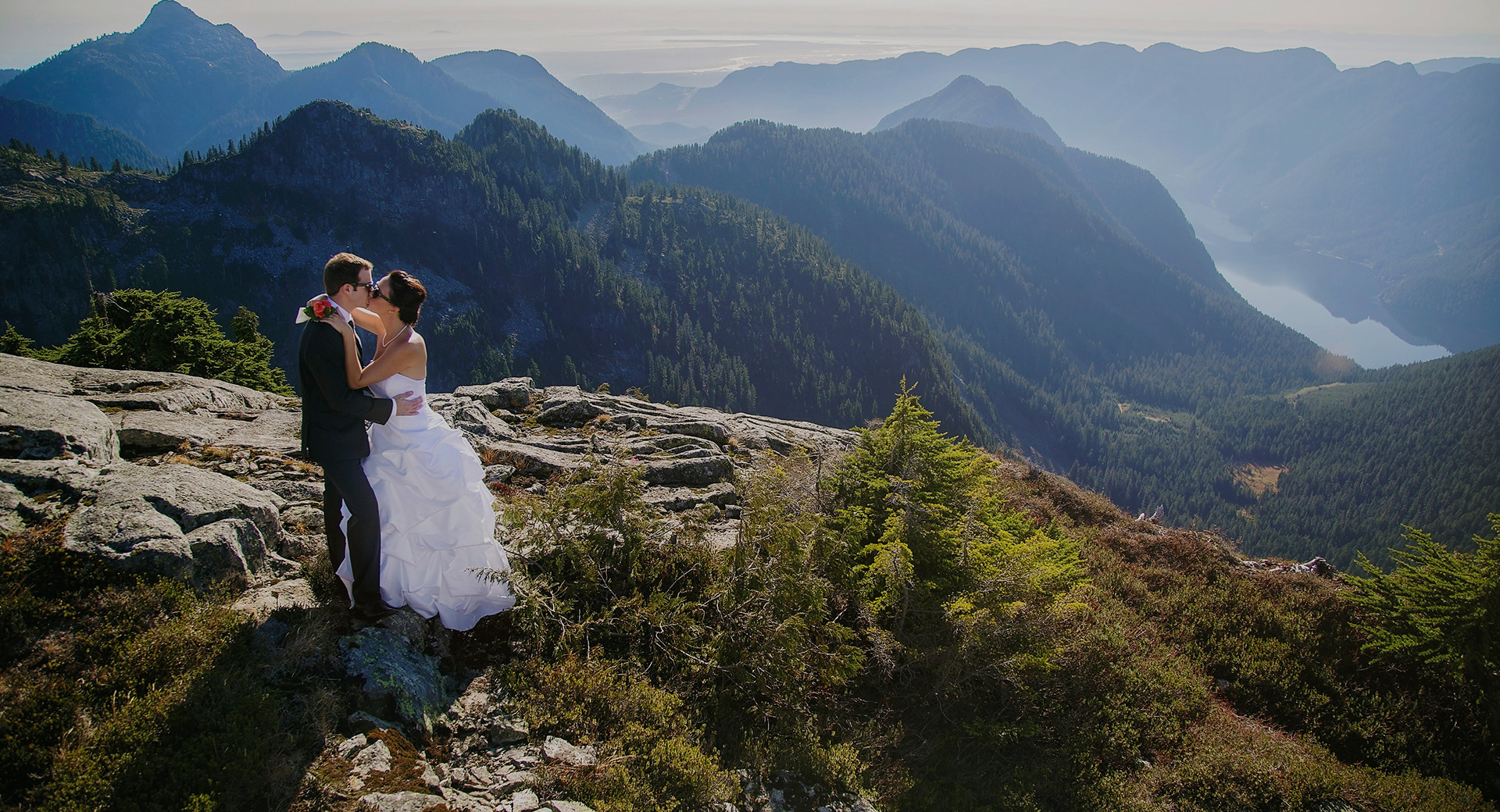 What is a wedding processional?
A wedding processional is how the couple and, optionally, their wedding party and close family members make their way down the aisle at the beginning of the ceremony.
Depending on what kind of weddings you've been to or seen on TV, this looks a little differently. Typically in heterosexual weddings, members of the wedding party will walk down the aisle first and the bride will come down last. The groom may also walk down the aisle, or he may already be standing at the front with the wedding officiant.
Different wedding processional options
While some traditions and religions will dictate the order of the processional, couples still have options. You can always mix up how you and your wedding party want to come down the aisle. Check out our resources above for different options for your processional.
Don't be afraid to mix things up! Just because things have always been done a certain way doesn't mean that's how you have to do it. Maybe the groom wants to have a moment walking down the aisle, maybe the couple want to walk in together, maybe you're skipping the wedding party – whatever you're doing, take the time to think through an entrance that makes the most sense for you.
A creative processional story
One of our Young Hip & Married staff members, Riana, was married in September 2021 and took a unique approach to her processional. She shares,
"My now-husband and I got married in a small wedding, with only 21 people and no wedding party. We really didn't want to do a traditional processional with all eyes on us. We also wanted to make sure we were both centred on our wedding day, rather than just the bride having a big moment. So instead of a traditional processional, we started our ceremony at the front of the room with our wedding officiant.
Our guests entered the space and without planning it, we immediately beckoned each guest up to the front to greet us with a big hug. Because we were already in place, rather than doing a big entrance, and because we had such a small guest count, we were able to personally hug and greet every single guest before our ceremony.
It was the absolute best way to start our wedding ceremony. We were surrounded by our most favourite people and got to start our marriage really feeling all of their love. It ended up being one of our favourite memories from our wedding day and I'd highly recommend this unique "processional" to all couples!"