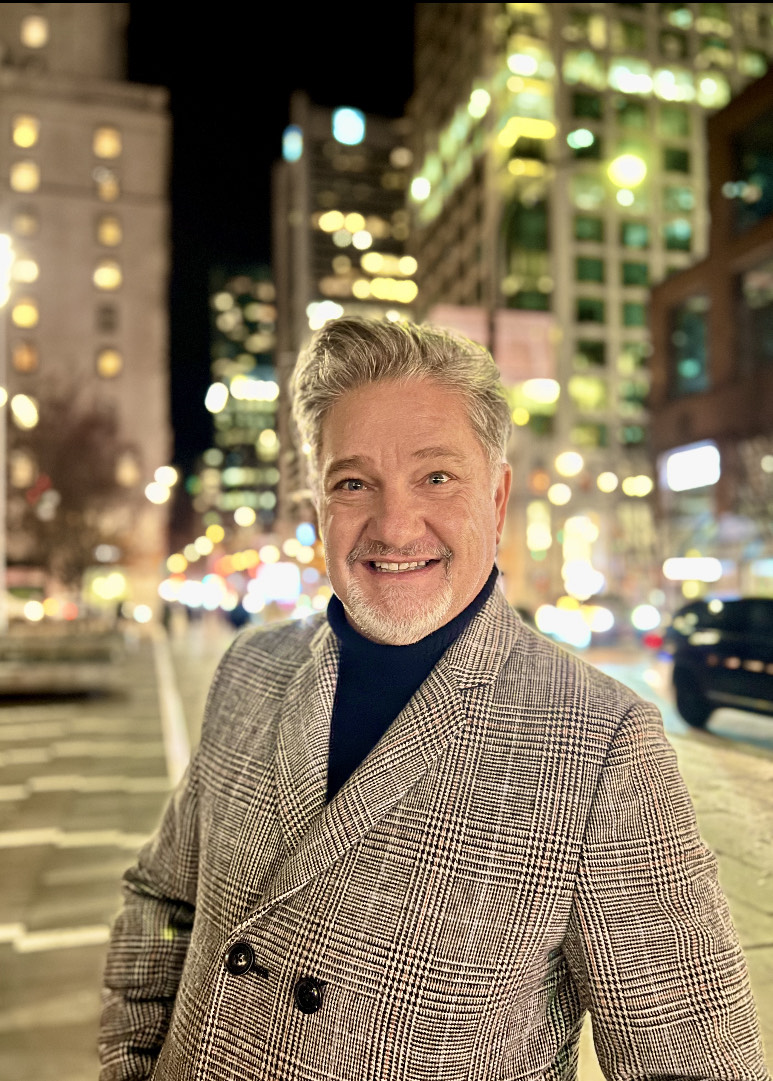 One of the great joys in my life is meeting new people and learning about their lives, their individuality, and their unique relationships. I am thrilled about meeting you both and understanding who you are, how you met, how your love flourished, and what you both want out of and as part of your wedding ceremony. 
I first began officiating weddings in the Fellowship Baptist Church. Most of the weddings in the community fell to me and I absolutely loved it. It is a great experience to be involved in such a meaningful way in someone's significant life event and contribute to creating a beautiful memory for them. Seeing the love and devotion in a couple's eyes when they first see one another always makes me tear up – that's the kind of joy and affection life should be filled with! 
I also became the go-to officiant for my friends and family, performing weddings for those who were shunned by other religious leaders. I have always held that every soul has the right to be happy and live the life they want. If they want to be married and I can help, I'm here for that. 
When my husband, Tomy, and I got married in 2019 (by Young Hip & Married Officiant Curt), we wanted to show each other and our community our devotion and commitment to one another. We make each other's lives better and we are absolutely stronger together. After our beautiful ceremony aboard a chartered boat, we cruised past Canada Place and were surprised to see rainbow colours on the sails. We're still not sure why the sails were rainbow that day, but it's one of our favourite memories from our wedding day. 
Whether it's supporting each other in our day jobs (me as a Director of Franchise Recruitment and him as an IT Engineer), hosting friends for a cocktail party, whipping up a Mexican specialty (him) or baking cookies (me), Tomy and I are intentional about building in time to just be together and pursuing our passions. 
I joined Young Hip & Married because I believe it's the best option for providing couples with a wedding ceremony that they want, without imposing any values, expectations or goals that they do not share. 
As your officiant, I want to make you feel loved, respected and valued, because you are. This is your wedding and I want to help tailor it to your dreams, whether that's a short and sweet elopement or detailed and customized ceremony. Whatever you choose, I want to provide you with a beautiful and meaningful ceremony that is not only a profound moment but a wonderful memory you will carry throughout your lives. 
I cannot wait to hear your stories and create a wedding experience tailored to you both. Let's make a fantastic day and build a beautiful and lifelong memory!
Daniel was amazing, professional and warm. He facilitated the ceremony in a way that was seamless and prioritized our vision. He checked in about what he intended to say before hand, and we had the ability to make edits and add in pieces of our own. Would definitely recommend!

I can't say enough kind words about how well our ceremony turned out. Daniel was really professional, and a joy to work with. He truly made our wedding day feel special. From the bottom of my heart, Thank You!

We had such an amazing experience with Young Hip & Married!! They were super helpful throughout the booking process and our officiant Daniel made everything so special for us throughout our elopement ceremony. Couldn't recommend them enough!!