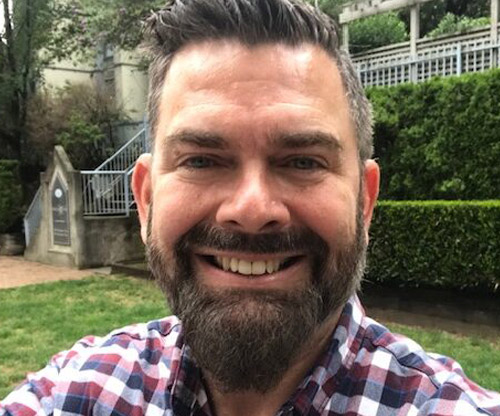 I believe in the power of ritual, and in particular those rituals that mark our lives in profound ways. Your wedding ceremony is one of those rituals that will shape and bless your life together. Every couple is different and brings a unique story to their wedding day. I believe your ceremony should reflect that and should be officiated by someone who wants to ensure your ceremony is as wonderful as you are.
As an ordained minister, I have been privileged to officiate many weddings over the years. Not only in churches, but I have officiated in parks, on the beach, inside homes and even on a ship. And while every couple is truly unique, the common denominator amongst all of these weddings is a sense of joy, blessing and celebration. 
From my very first wedding, I was hooked and consider it a huge honour to be a part of this incredible event in a couple's life. I love witnessing a couple look into each other's eyes and make their promises in front of their family and friends. That powerful sense of connection is the heart of the ceremony and it fills me with gratitude and joy every single time.
When I'm not officiating weddings, I work as a minister and I own a recruitment firm helping people find meaningful employment. Outside of work, I love spending time with my husband and our two miniature Dachshunds. Together, we love to watch US college football and basketball (I'm originally from the American South), listen to live music, and read books over red wine. 
After 15 years of marriage and 25 years together, my husband and I have learned to appreciate the things we have in common, while honouring and celebrating our differences. My wish for you is that you continue growing together in love, fully affirming and honouring one another through all of life's journeys. I hope you make your home a place of happiness, beauty and joy in your love and support of one another. 
Obviously an officiant is an essential part of any wedding day but YH&M and Curt ESPECIALLY made it all the more special. The process was easy and collaborative and we would easily recommend them to anyone thinking about getting married.

So happy we left this part of our wedding in your organized hands. And Curt was wonderful, thoughtful, warm and personable as our officiant. Thanks again to your team.

My husband and I had a wonderful experience with YH&M! They have such great communication. Our officiant was Curt and he was the best! Everything went smoothly. Our requests were for the wedding ceremony to be inspiring and memorable, and to ensure that guests would feel like they are a part of it, not just as audience. And Curt made sure to tick those boxes! Curt is so personable! My husband and I really love him and his vibe. Additionally, the rest of the team at YH&M were all so organized and professional. They are definitely the best in the business. It's been a pleasure working with them. We definitely recommend!

Great experience with Curt on their team. Very easy to work with and professionalism was top notch.