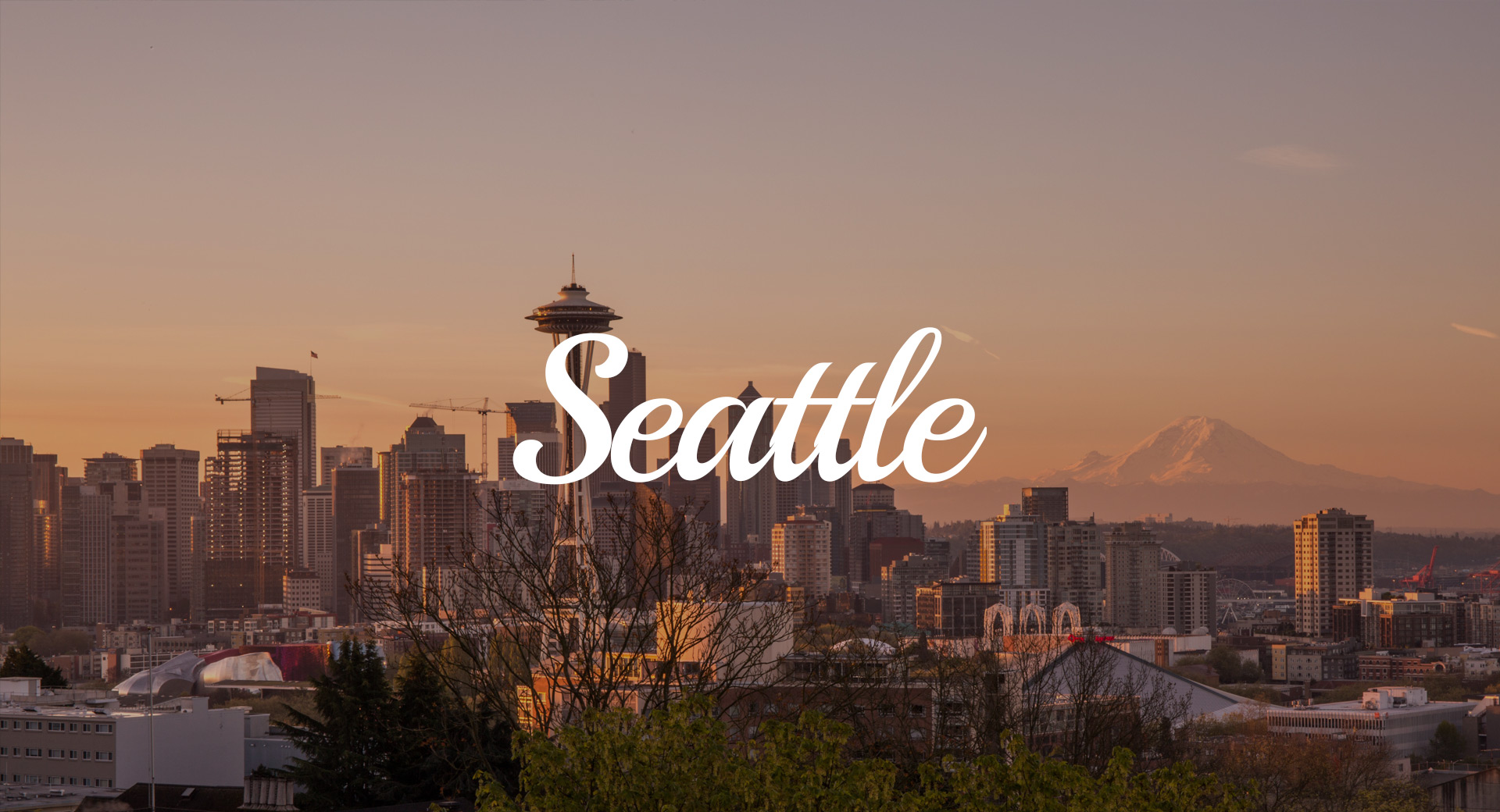 Meet your Seattle wedding officiant!
Introducing your Seattle wedding officiant team, ready to get you married in the beautiful Pacific Northwest! On the water, in the city, in Greater Washington or on one of the neighbouring islands, we can't wait to get you married!
Why get married in Seattle?
Seattle is one of the coolest cities to tie the knot! It's beautiful with lots of different neighbourhoods for you and your wedding guests to explore.
You can get married in the heart of the city, take a ferry out to one of the islands, head inland for a farm wedding, take to the forests or get married just about anywhere with a water view or Mount Rainier in the background.
With an international airport, busy highway and well-served train and bus stations, it's easy for guests to get into Seattle – though they should be wary of the notoriously bad traffic! If you want to make a wedding weekend out of your nuptials, you could easily plan a boat trip or tack on a visit to Vancouver, Victoria or Portland for your guests.
Where to get married in Seattle?
Officiant Janie shared some of her favourite Seattle wedding venues and places to elope and get married in Seattle. Check out our favourite Seattle wedding locations here!
Plus, don't miss Janie's best tips for planning a Seattle wedding. If you're getting married in Seattle or planning a Seattle elopement, you'll want to give these a read.
---
We can't wait to get you married! Click the photos above to meet our Seattle wedding officiant team and check out our ceremony packages. Then get in touch to book your ceremony and officiant today!