Please enjoy the following vendor interview all about guest portraiture with Shelley of The Portrait Co. Learn more about including guest portraiture and an elevated photo booth experience to your wedding day! 
Please introduce yourself! Who are you and what do you do?
My name is Shelley. I am the founder and photographer for The Portrait Co. a small local business which started as a passion project a few years ago. Photography has always been a creative outlet in my life, but more recently I found myself focusing on portraiture, creating classic black and white images that capture the beauty and happiness of the moment. Weddings and special occasions are where I bring this to life by offering fun and flattering guest portraiture. A simple way to capture friends and family looking their best, feeling great and enjoying the day!
What first attracted you to the wedding industry?
I think weddings are beautiful. What other occasion brings all of your dearest friends and loved ones together in one room? Grandma on the dance floor, flower girls eating cake, speeches that bring tears and laughter – it's all a wonderful occasion to share in and be a part of.
When you're not busy with weddings, how do you love to spend your time?
You can usually find me with my pup; she's my sidekick and I'm pretty sure she enjoys our photo walks as much as I do!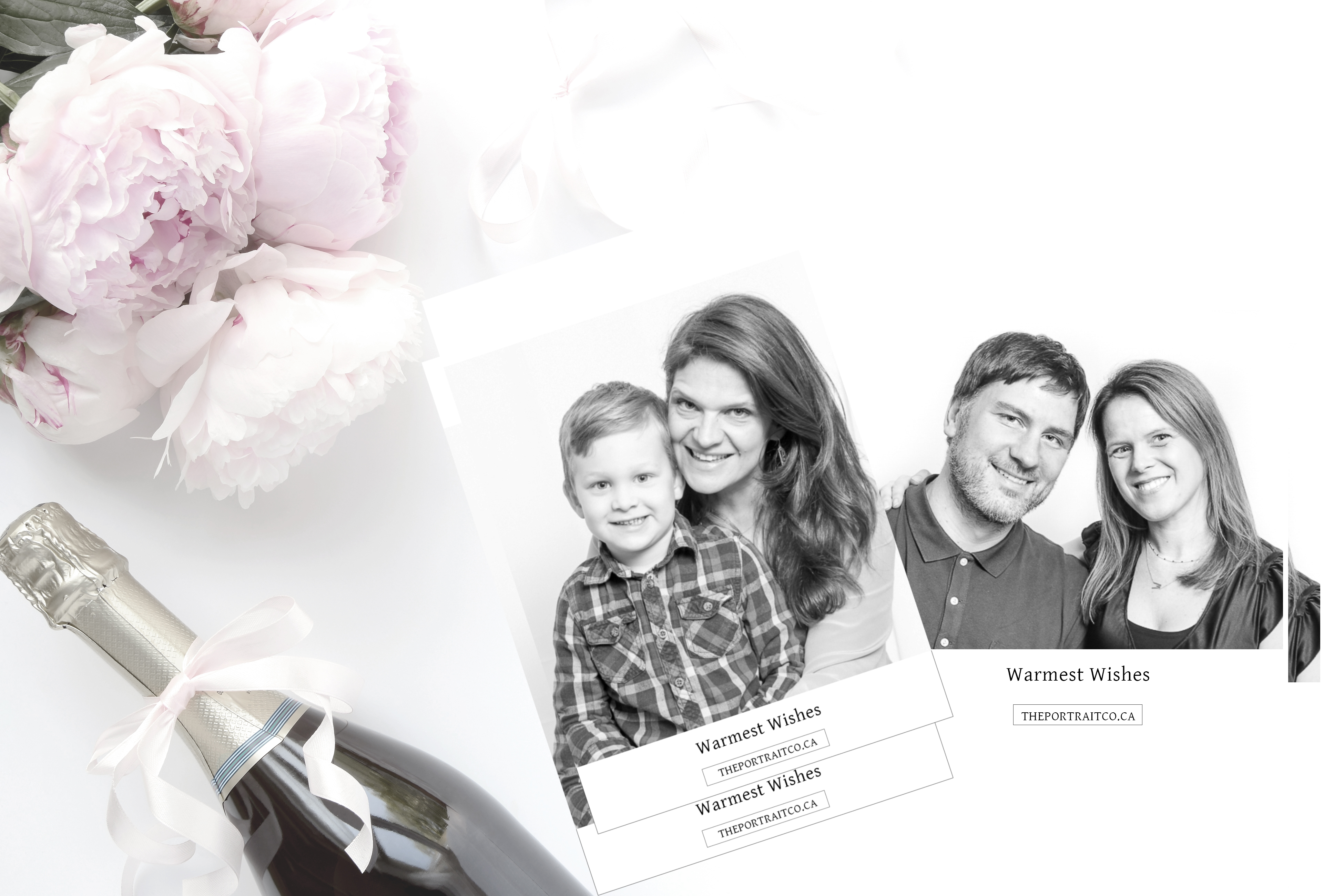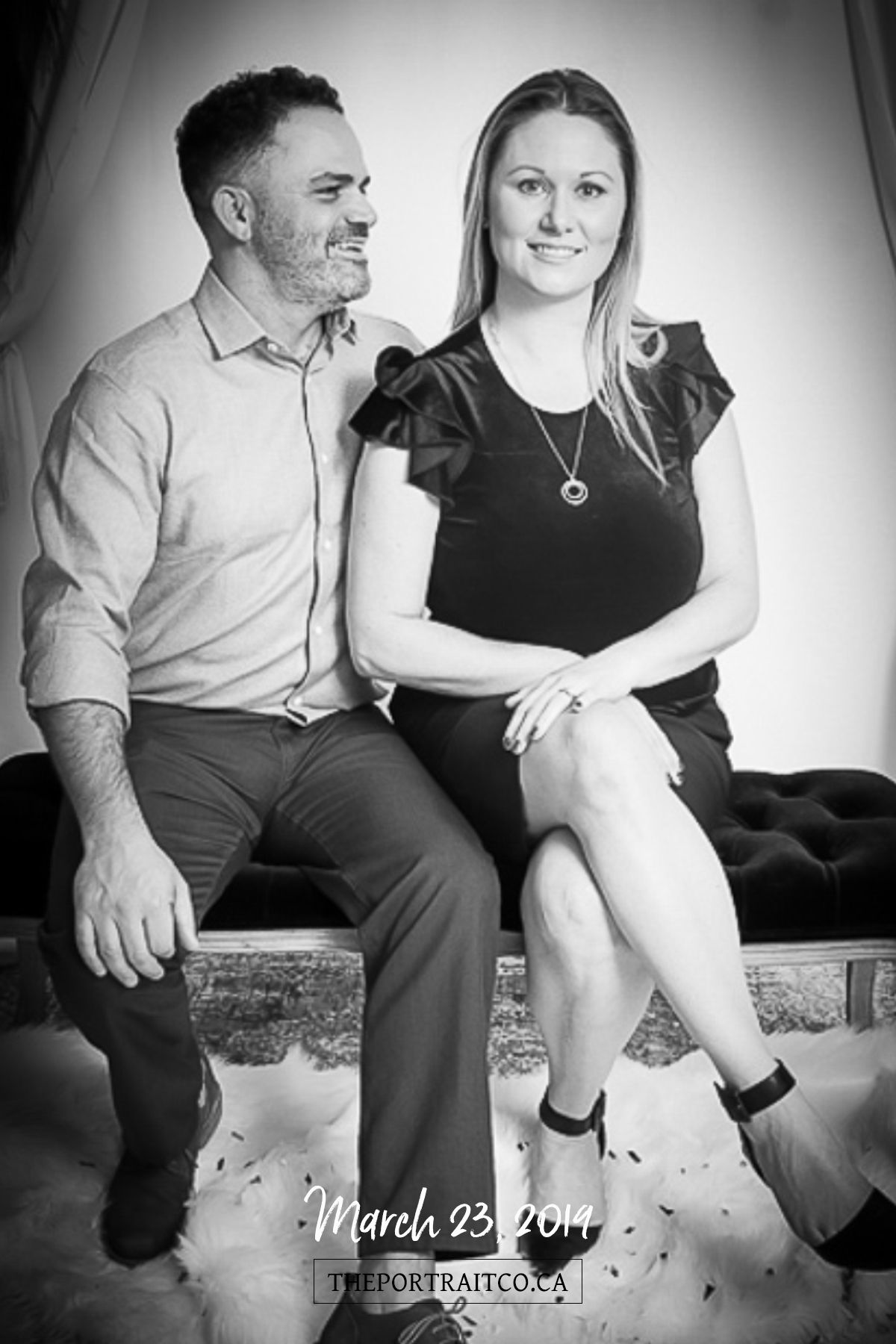 What does The Portrait Co. do?
The Portrait Co. is a petite onsite photo station that offers guest portraiture. A professional photographer is there to help with posing and set the stage for a fun and flattering black and white portrait experience. We consider ourselves to be an elegant alternative to the traditional photobooth. We drop the props and instead focus on your guests looking their finest and enjoying your special day. Each guest will go home with a professionally printed portrait, a beautiful keepsake and a great way to express your thanks!
What makes your business stand out from other vendors?
We match our service with the sophistication of your event, making sure to add the feel and wow factor our couples are looking for. We provide an elegant backdrop, black velvet seating, flattering lighting and help with posing guests, all in the most professional and fun way.
What is the process of working with The Portrait Co.? How can couples work with you?
We know how much goes into planning a special occasion; there is so much to manage and a lot of logistics to consider. Our priority is to keep the process of working with us as smooth and stress-free as possible. Once clients reach out to us and we will take it from there. We handle all of the details with the venue, we provide a smooth set up and take down, and we are always available for any questions or requests our couples may need.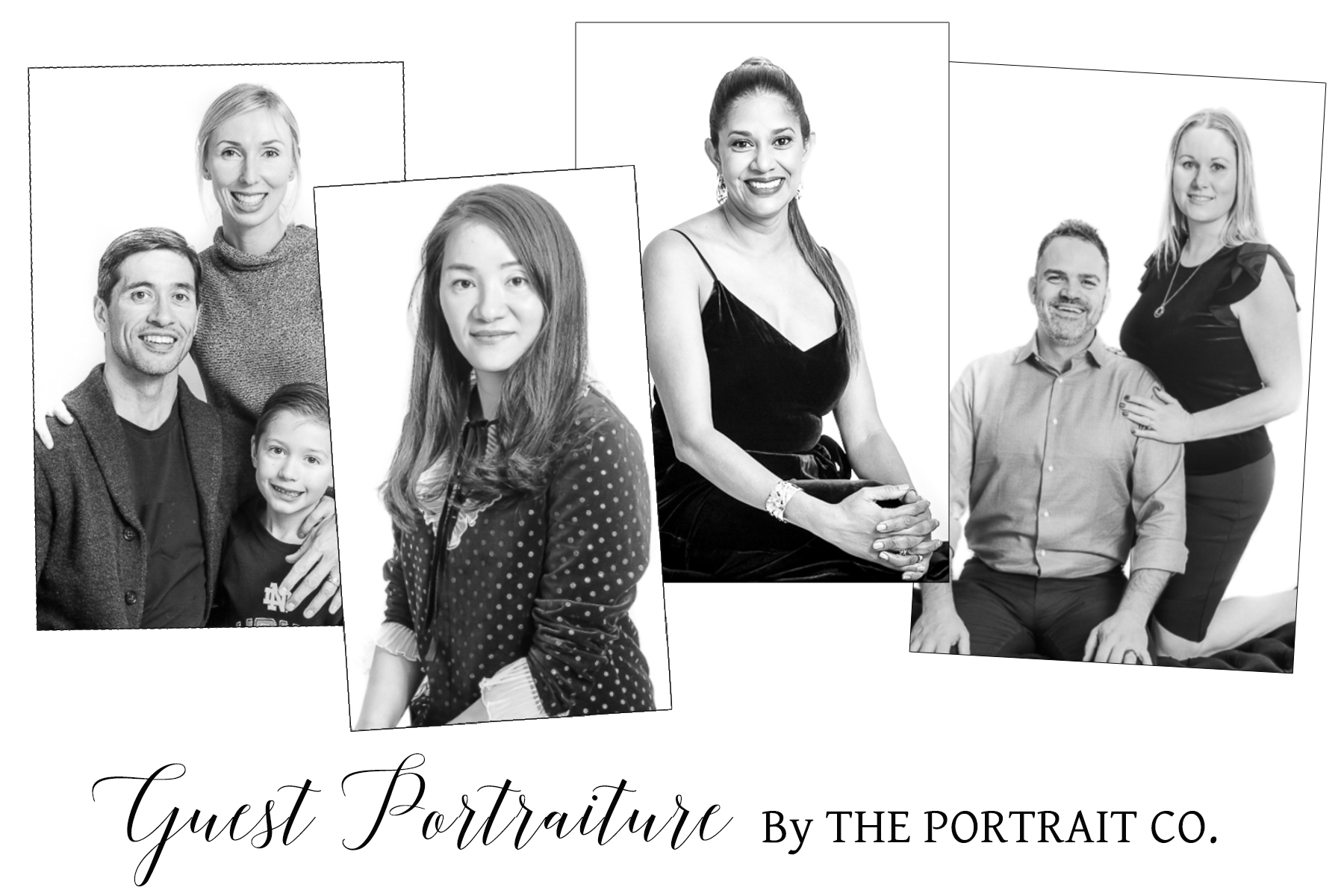 If you had one piece of advice for couples looking for guest portraiture or a photobooth for their wedding, what would it be?
Photos will be cherished for many years, especially those that you can hold in your hand and not just view on your phone. Offering your guests a quality printed portrait is a great way to preserve the memories of a fantastic day spent with you!
What are the current trends in your niche? What's on its way out?
I think we can say goodbye to the props, the silly hats and the DIY photobooth concept. Although fun, there is definitely a trend towards offering a more elevated and creative experience. Portrait stations, beautiful crafted backdrops, and even red carpets with custom step and repeats are what couples are looking for now.
Any other tips for couples planning a wedding?
Regardless of what people may tell you, love is in the details! I always appreciate a lovely place card, a tray of mints and hairspray in the ladies room, a sentimental brooch on a wedding bouquet. The effort is never wasted.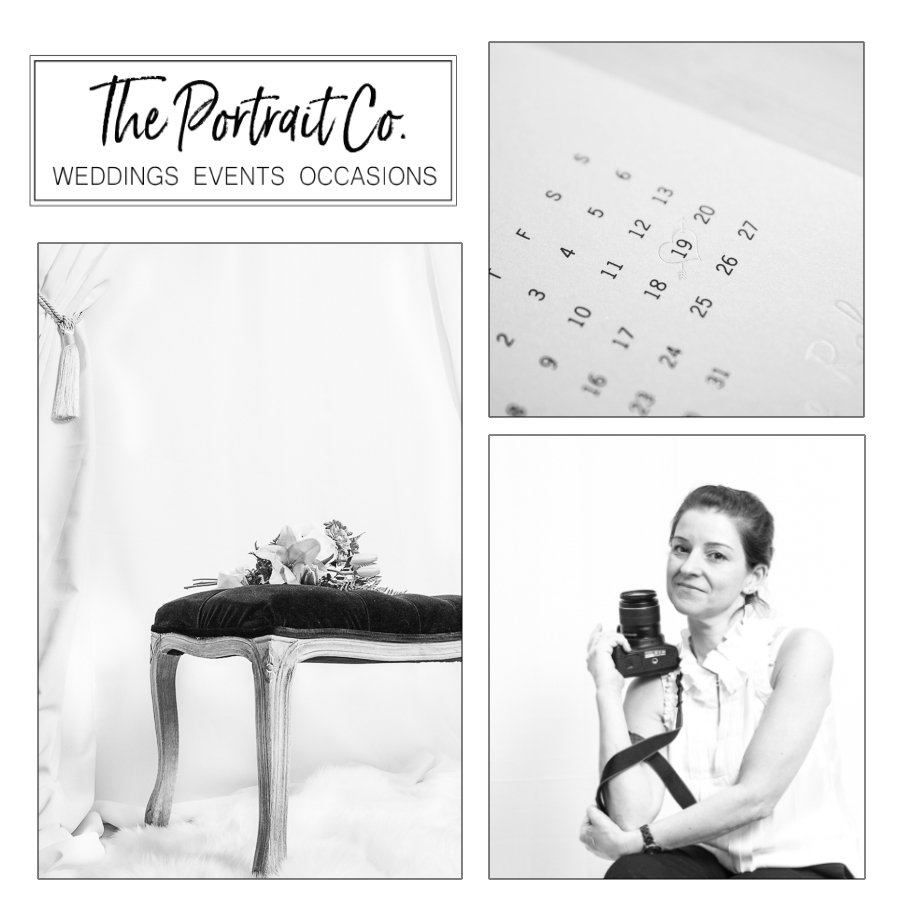 ---
Special thanks to Shelley of The Portrait Co. for taking part in this wedding vendor interview. For more info, visit: