On April 8, 2022, Young Hip & Married officiated nine wedding ceremonies in a single day with Pop Up Chapel Co. and the incredible team of vendors and sponsors they assembled. From the words of welcome to the first kiss, our wedding officiants were on hand as so many couples celebrated their love and got married in one of the most unique ways possible!
All photos in this post were taken by the incredible Olive & Bean Photography!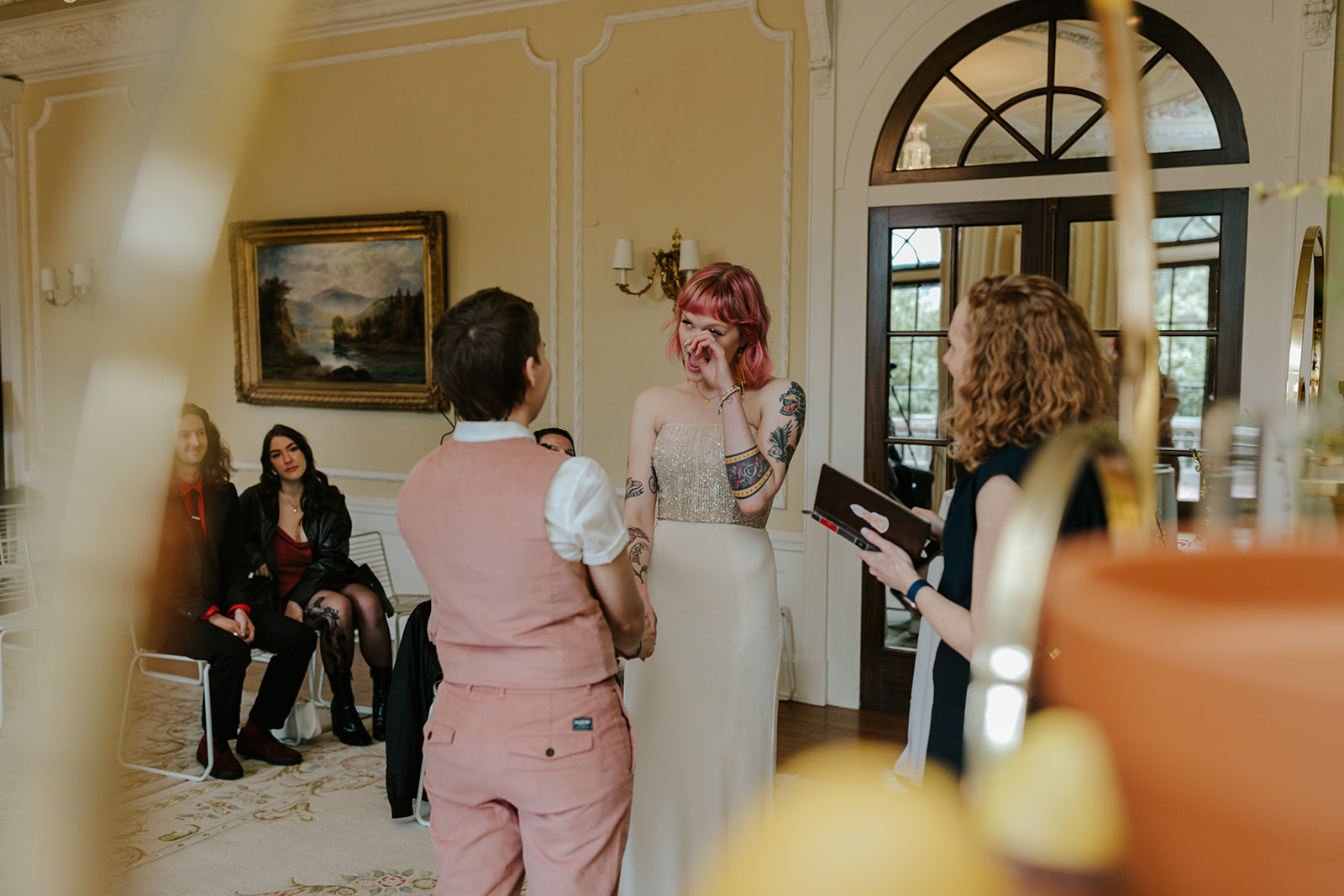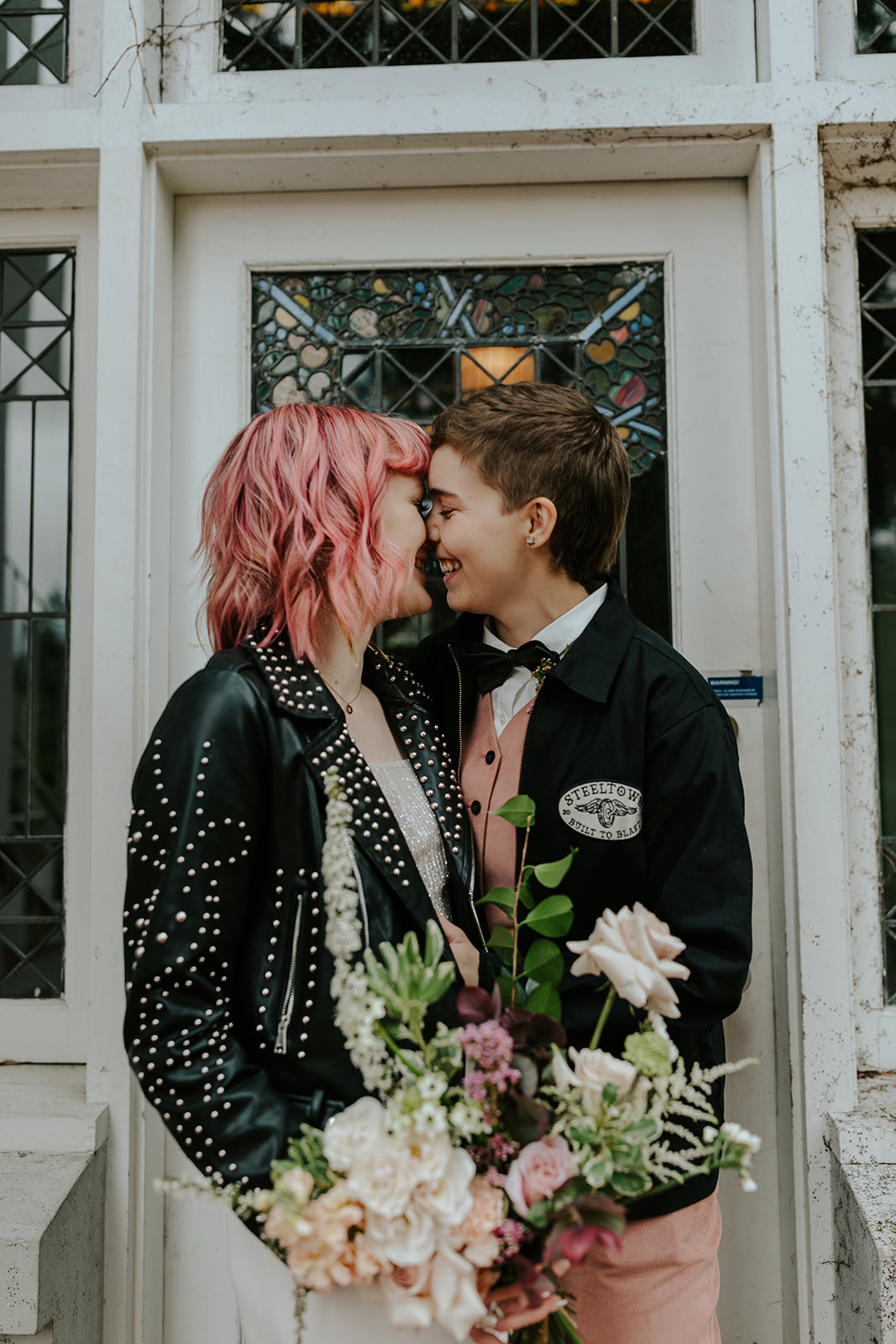 What is a pop up wedding ceremony?
The concept of a pop up wedding is a one day event, just like any other wedding. But unlike a typical wedding, a pop up wedding event usually marries a number of couples, one after another. All of the couples are able to save time, money and energy by going the pop up route where they share the same vendors and decor. But they can still put their own spin on their special day!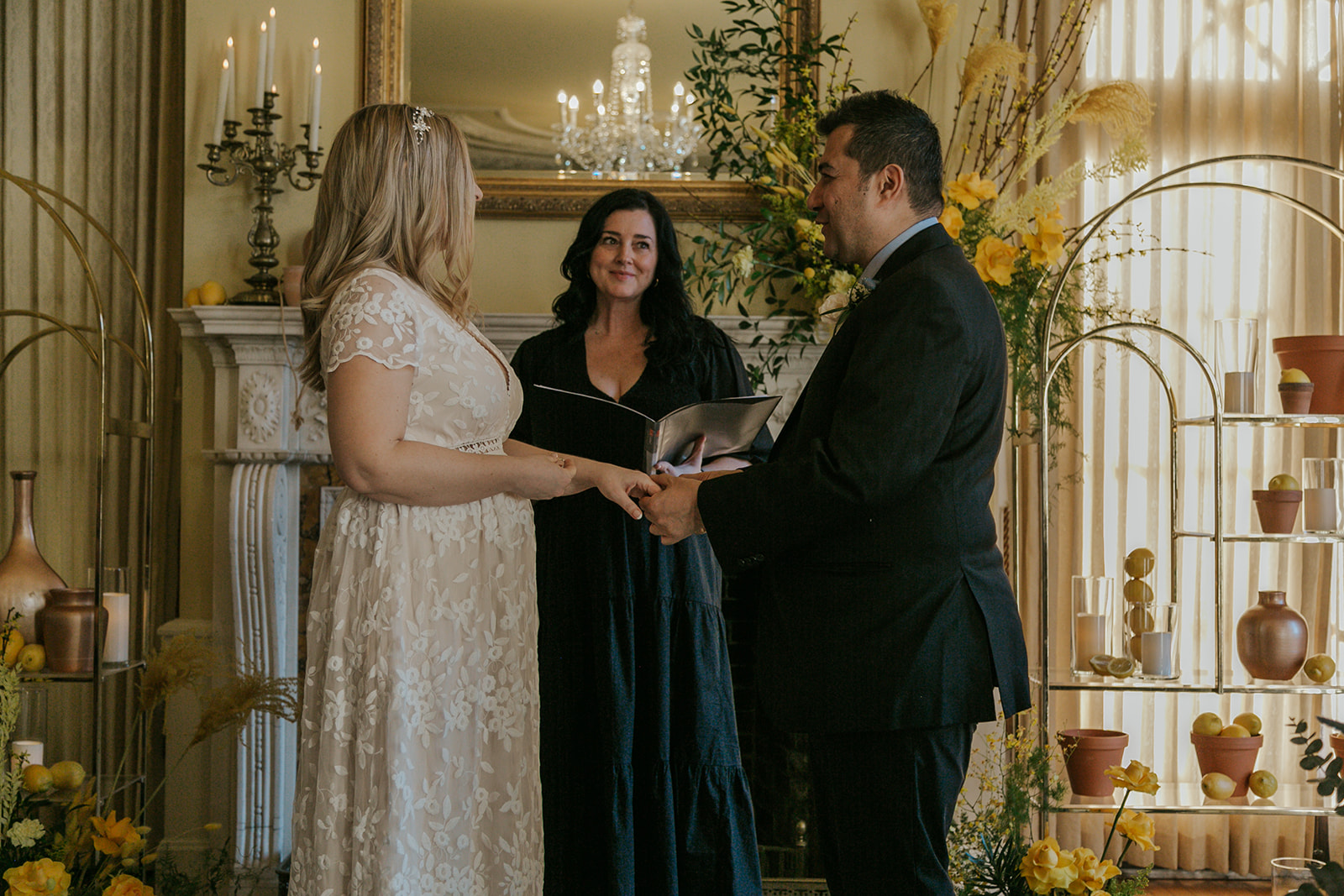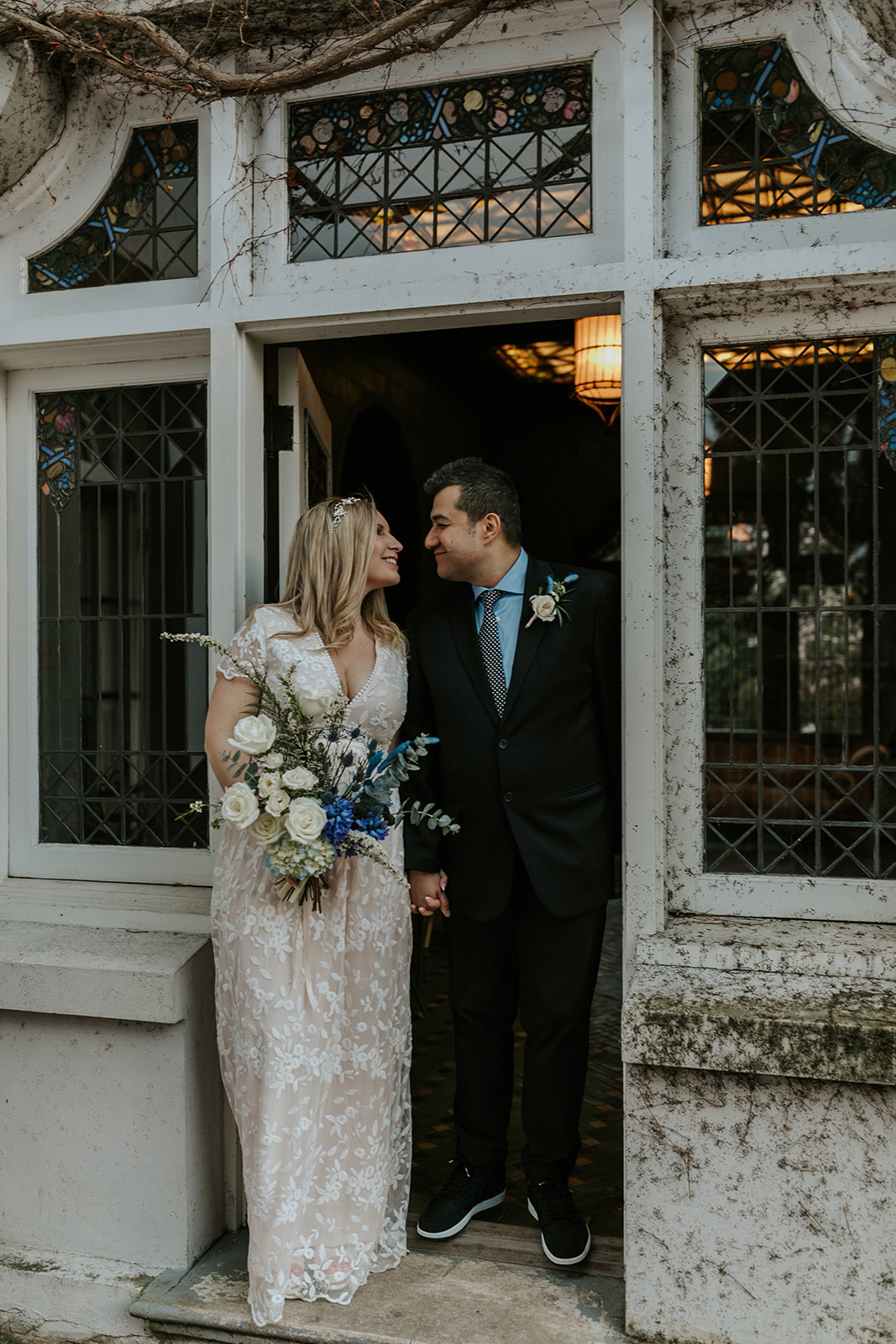 Pop up events also allow couples access to vendors they may have not been able to work with otherwise, due to budget or availability. It takes the stress out of planning a large event, as most of the planning is done for you. And it allows you to simply show up and get married! Of course, if you want to personalize or extend your celebration, you can always do that.
Bonus: Pop up weddings and elopements are also more eco-friendly! These smaller or shared events use fewer resources and help reduce any unnecessary waste.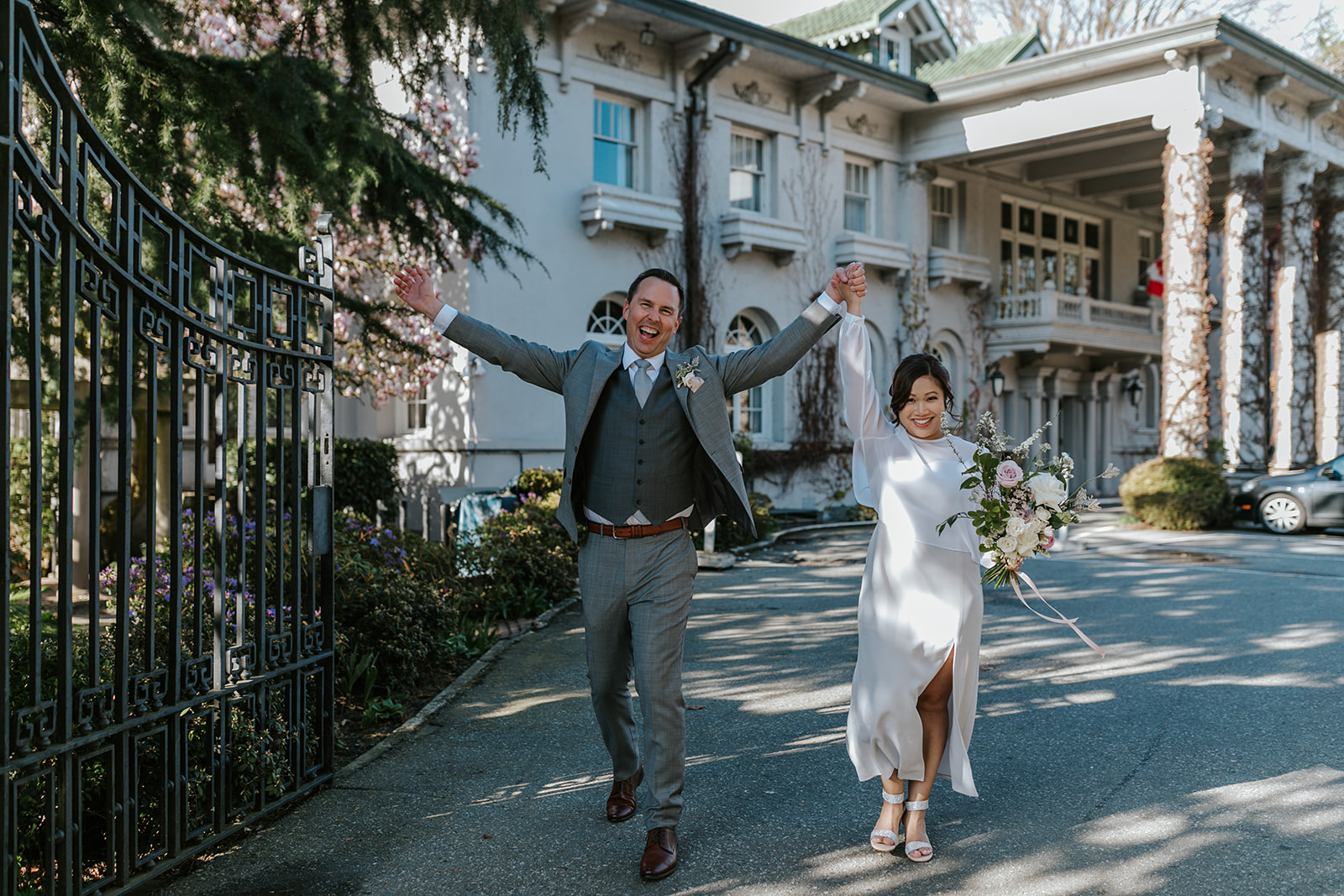 What makes Pop Up Chapel Co. different?
We absolutely loved working with Pop Up Chapel! All of our wedding officiants and staff members were blown away by the professionalism, organization and mission of their team.
Not only does Pop Up Chapel put on an incredible and well-run event, they do so for a good cause. Each pop up event they hold raises money for a charity paired with the chapel. Young Hip & Married Customer Service Rockstar Jackie-Deane explains, "I love the priority of donating some of the proceeds to charity. Pop Up Chapel has donated almost $100,000 to various charities since they began. And they have married over 300 couples!"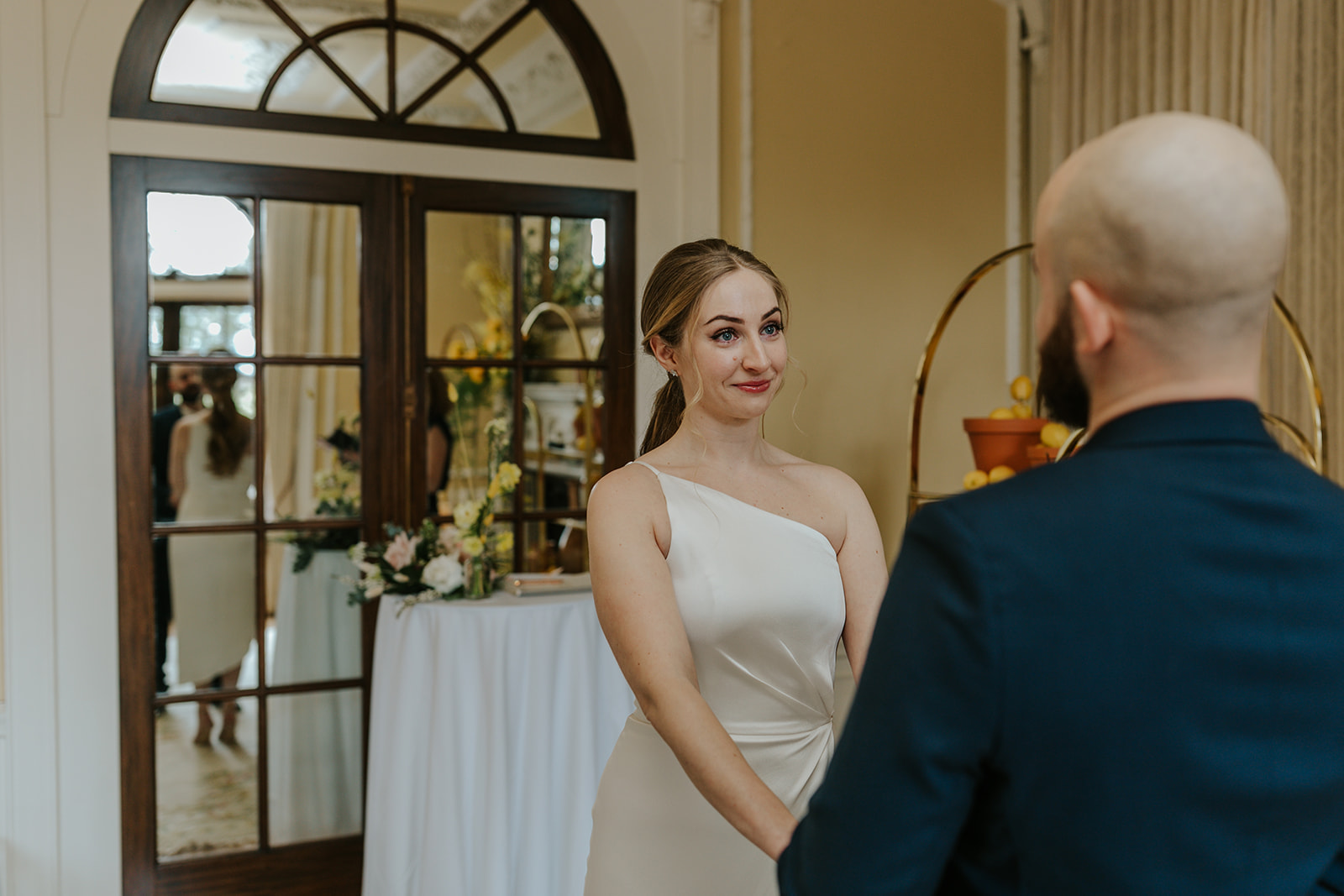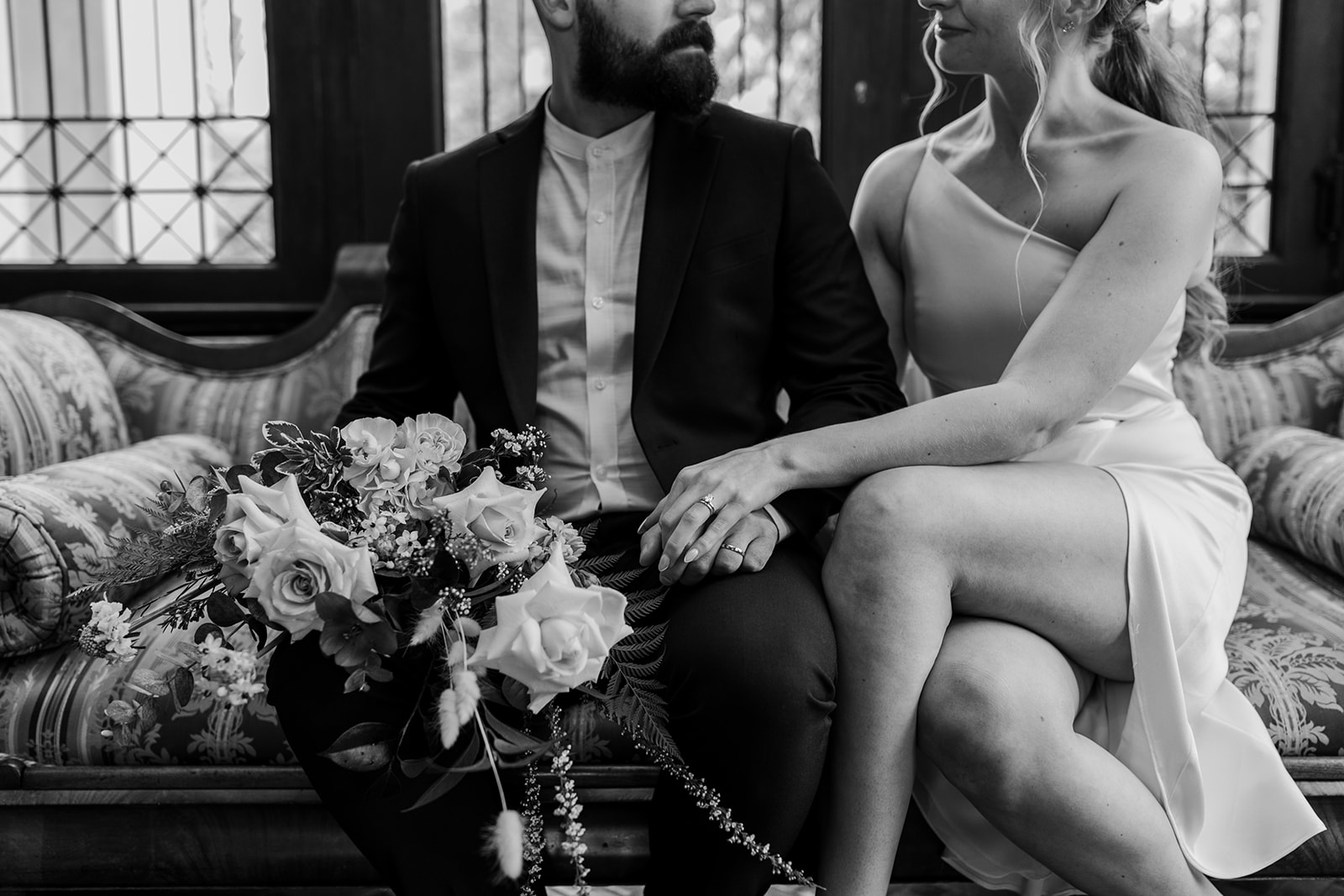 The wedding ceremonies
While every couple shared the same venue and decor, our officiants truly felt that every wedding ceremony was a unique celebration of that couple. Some couples got married with just two witnesses in casual dress while others had 20+ guests and were dressed to the nines. But every couple, every guest and every vendor brought a huge level of energy and excitement to the day!
Wedding officiant Jane shares, "I liked being able to have a quick chat with each couple before their wedding ceremony started. I think that calmed everyone's nerves and gave me a chance to talk through how they would stand, review their vows with them, and discuss who would have the rings."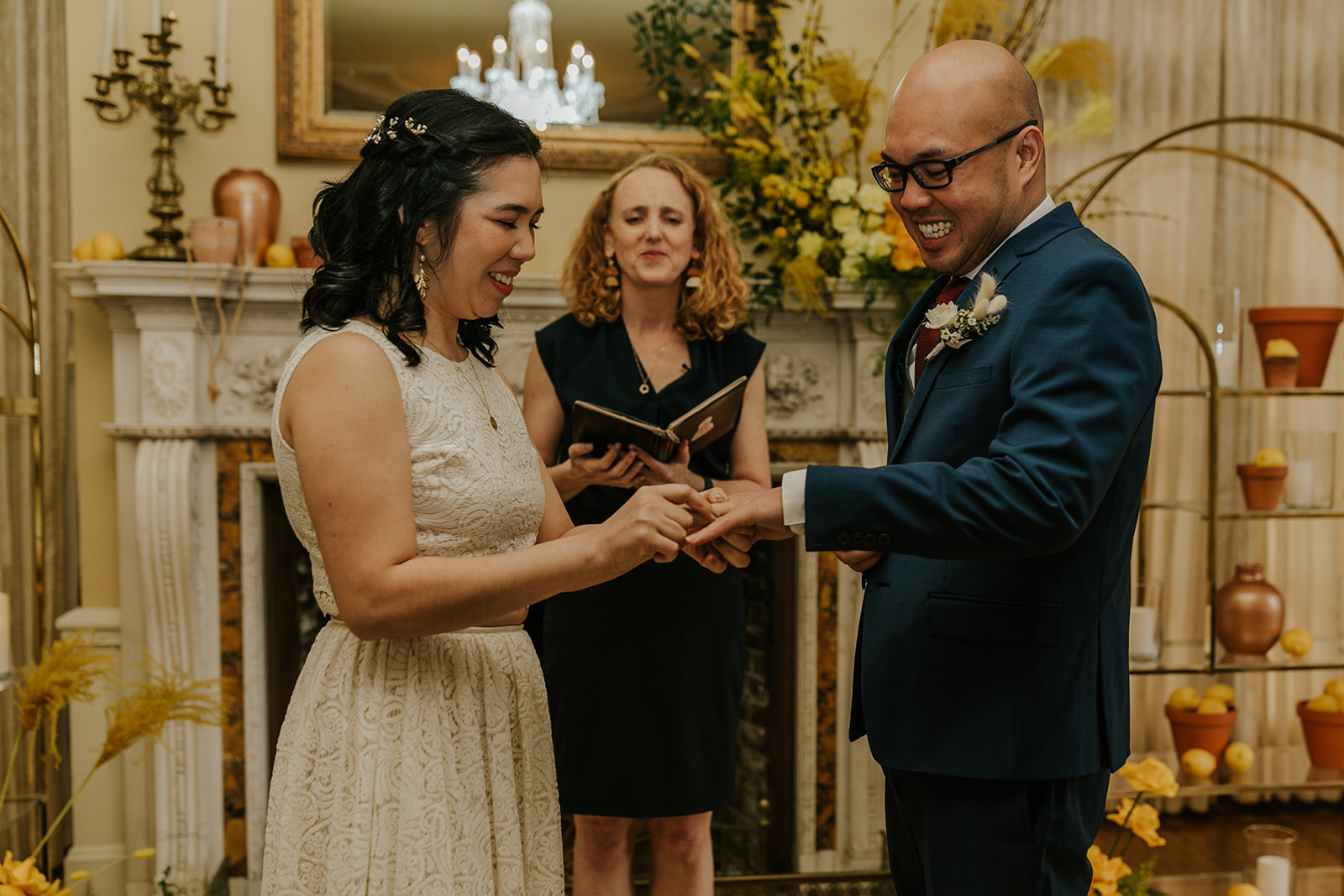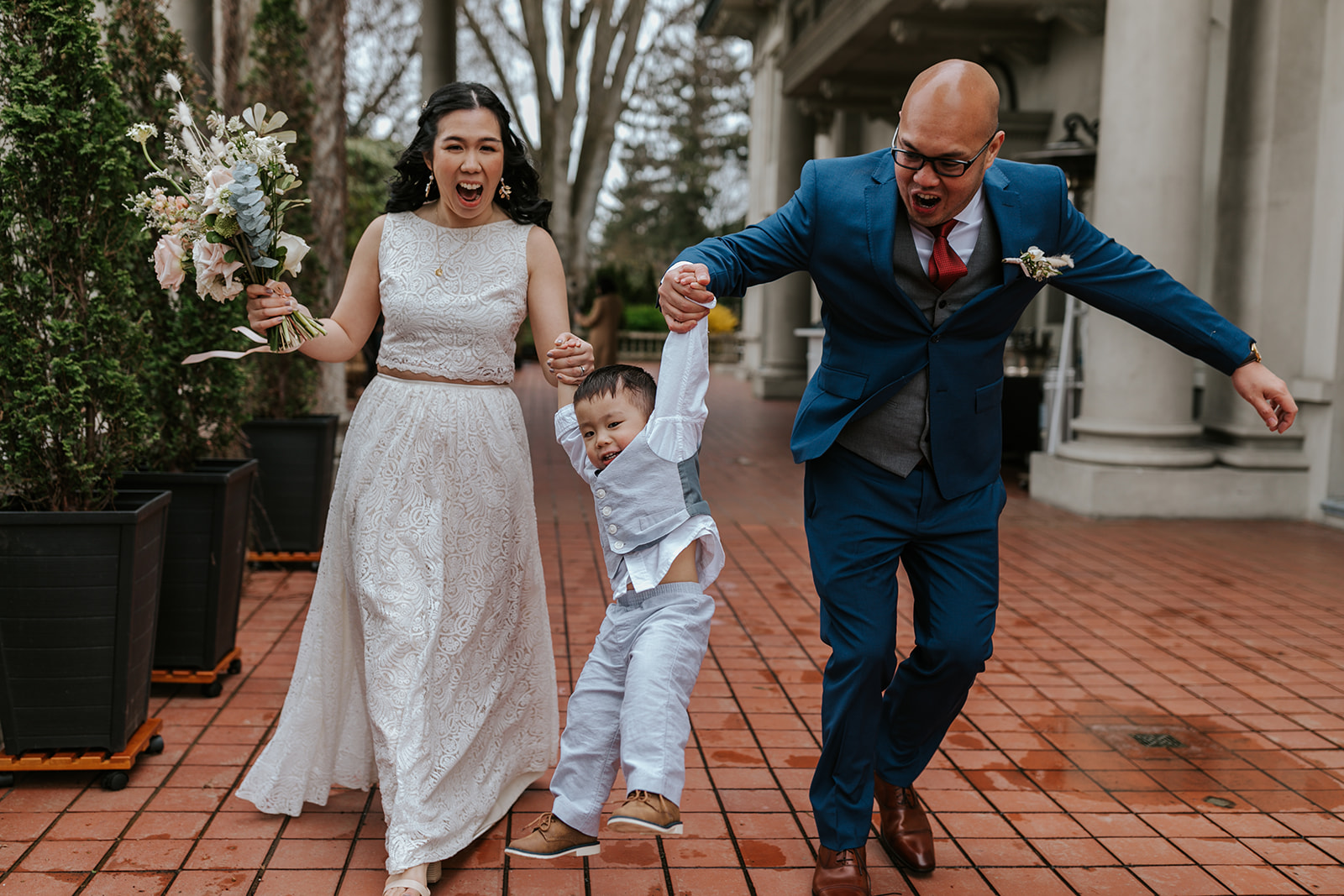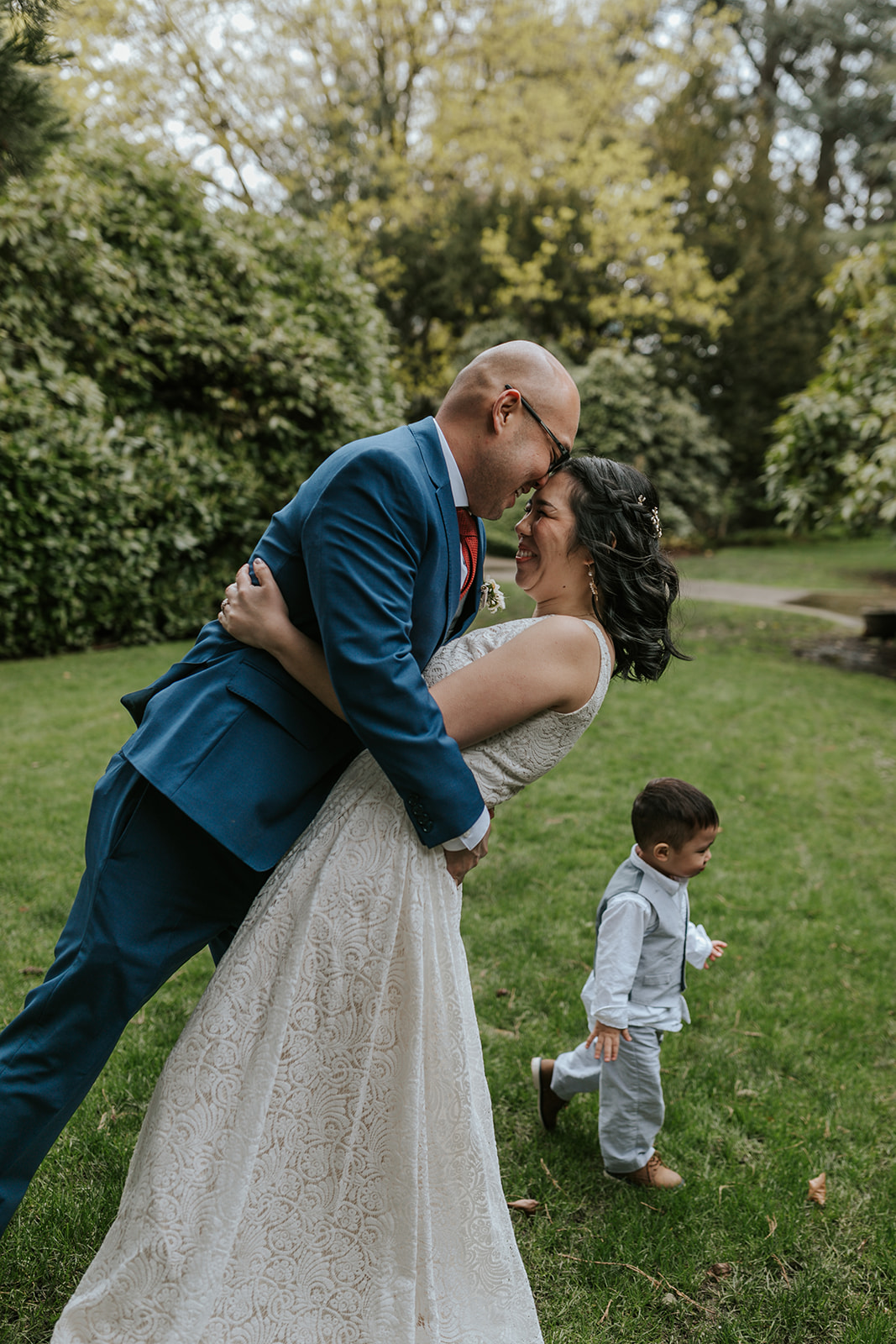 Pop Up couples could choose from a list of vows or personalize the experience further and write their own vows. They were also able to select ceremony music and hold a beautiful bouquet for their important walk down the aisle. Each ceremony began with a land acknowledgment and recognition of the partner charity we were raising money for, Trust Fund for Education.
Jackie-Deane, who witnessed the first wedding ceremony of the day, said, "Each couple is so unique – they can say their own vows or recite scripted ones, and some have guests and some don't. It's evident that Pop Up Chapel puts a lot of effort into each couple feeling special and celebrated for the time that they have at the venue."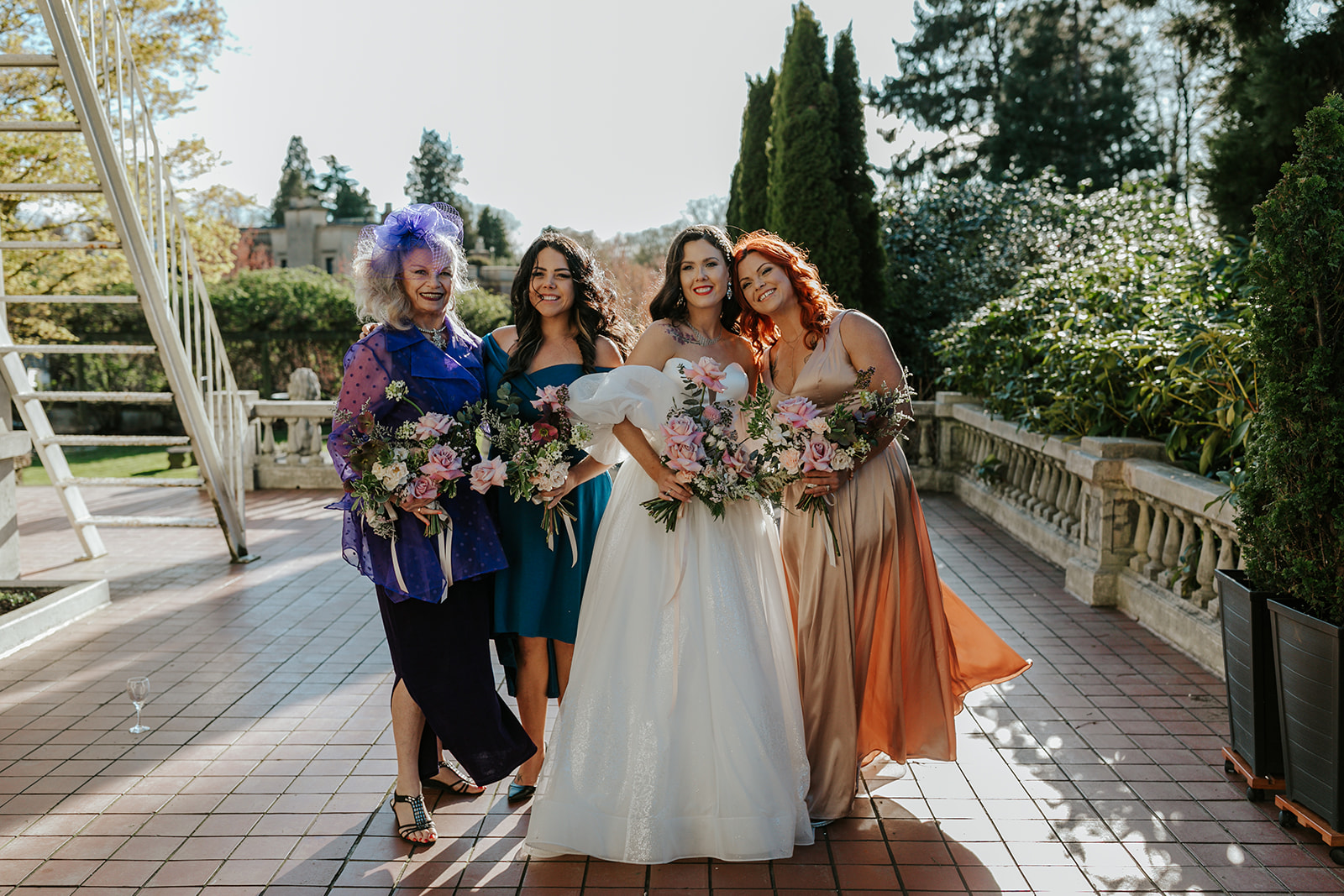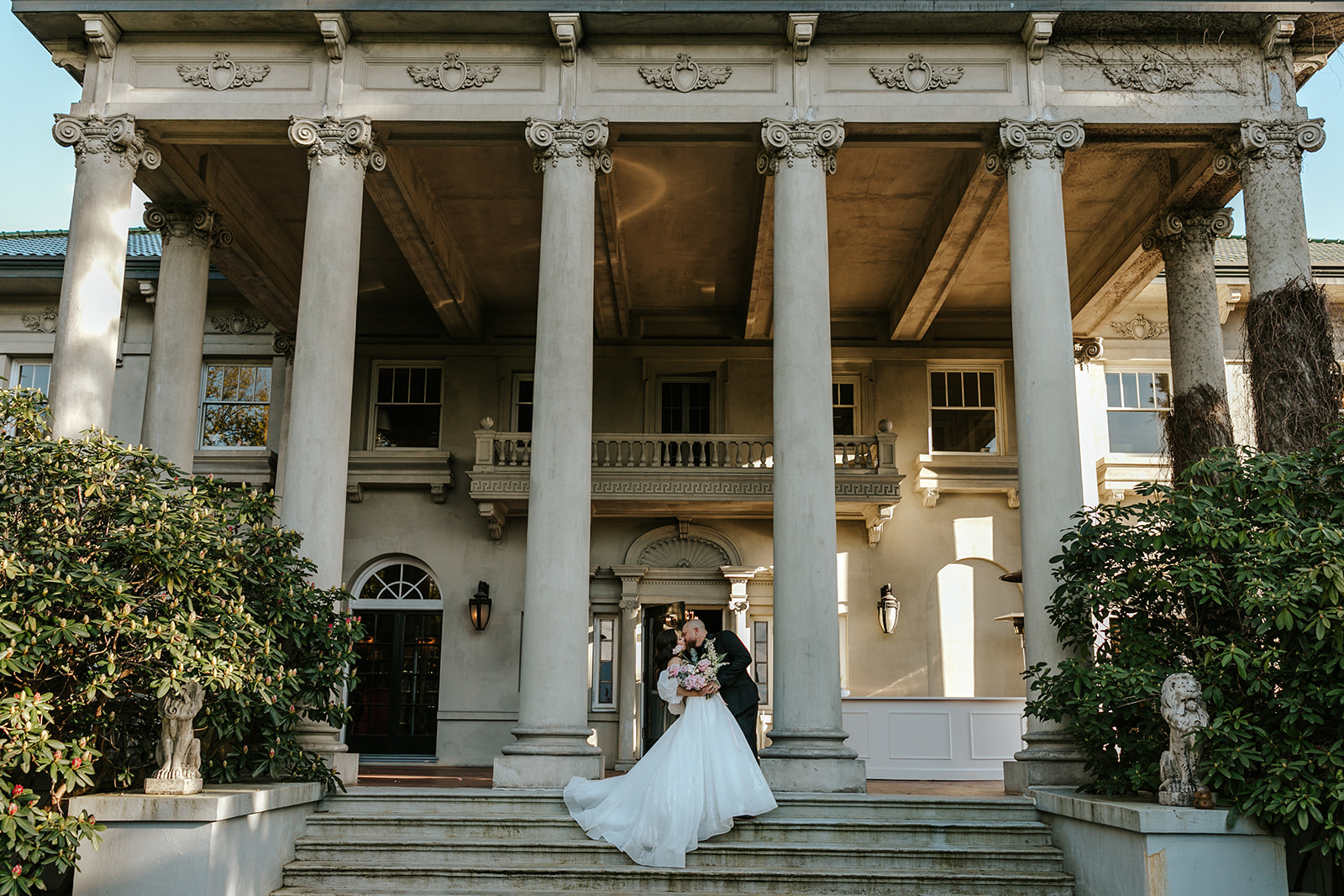 The pop up wedding experience
Not only did this pop up event feature a beautiful wedding ceremony officiated by yours truly, but it also included photos and a mini cocktail hour reception! Couples celebrated with portraits all around beautiful Hycroft Manor, snacked on cake and lemon squares, and toasted their union with specialty drinks.
We enjoyed working alongside such a kind and friendly vendor team, all working hard to create a beautiful wedding day for each one of our couples. The unique decor and lemon theme were a cute touch! And we loved that Hycroft Manor provided both indoor and outdoor options for photos and celebrating.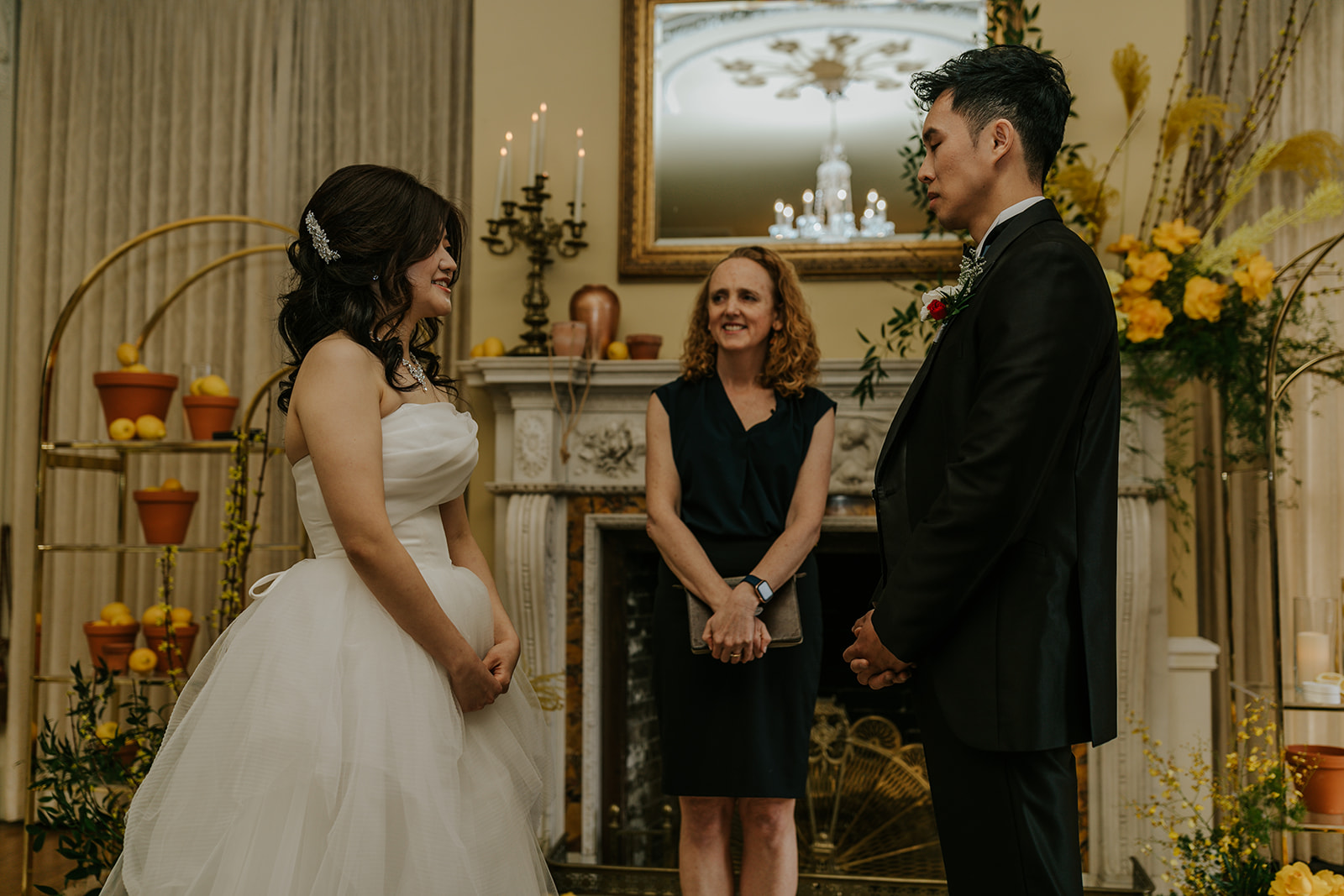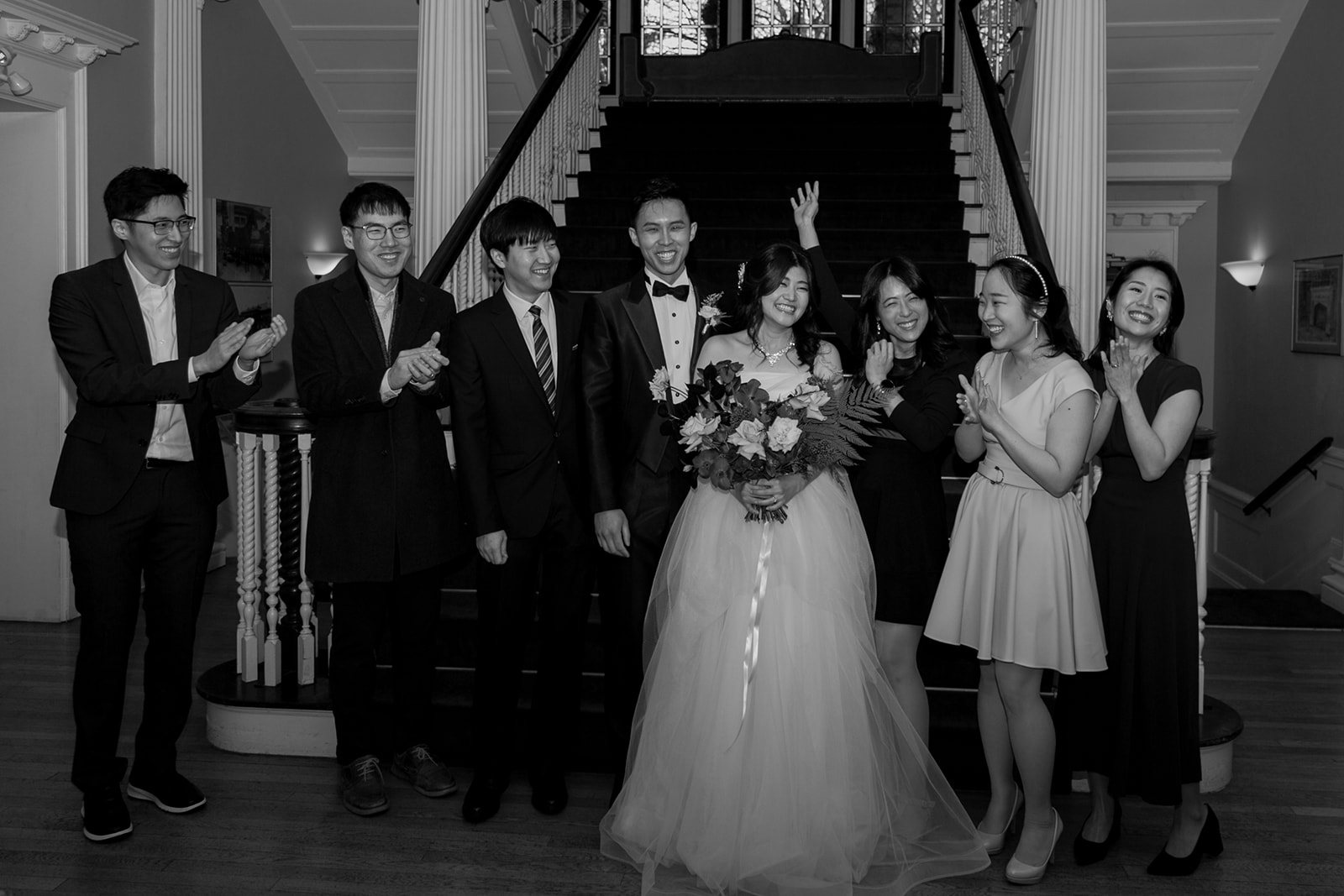 Wedding officiant Erika reflects, "I REALLY loved the decor and how well it reflected the sustainability theme of the event. I like thinking that we helped reduce the carbon footprint in the wedding world that day but still, each couple got the full experience they were dreaming of: beautiful wedding outfits, venue, decor and cake, amazing photographers, and more!"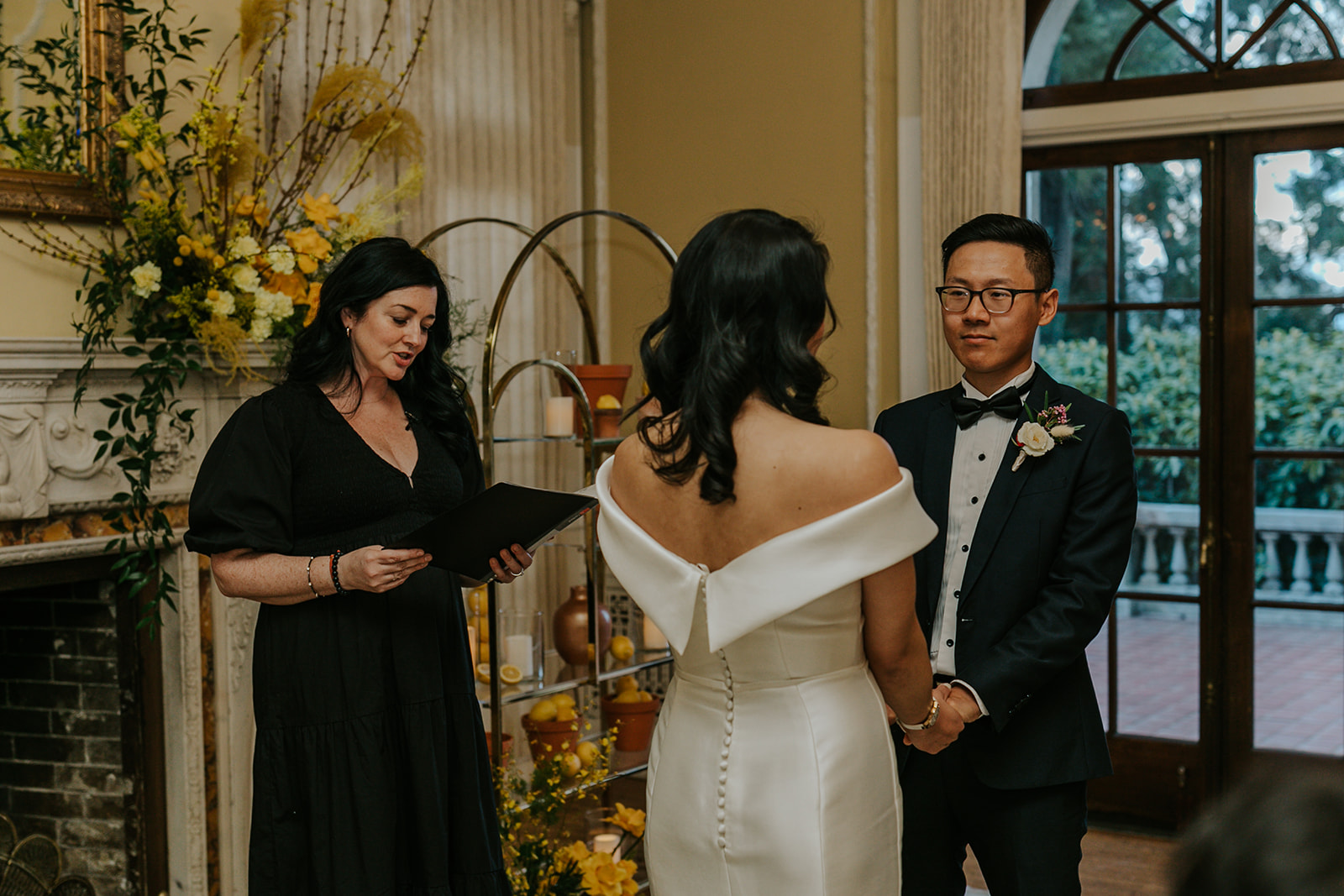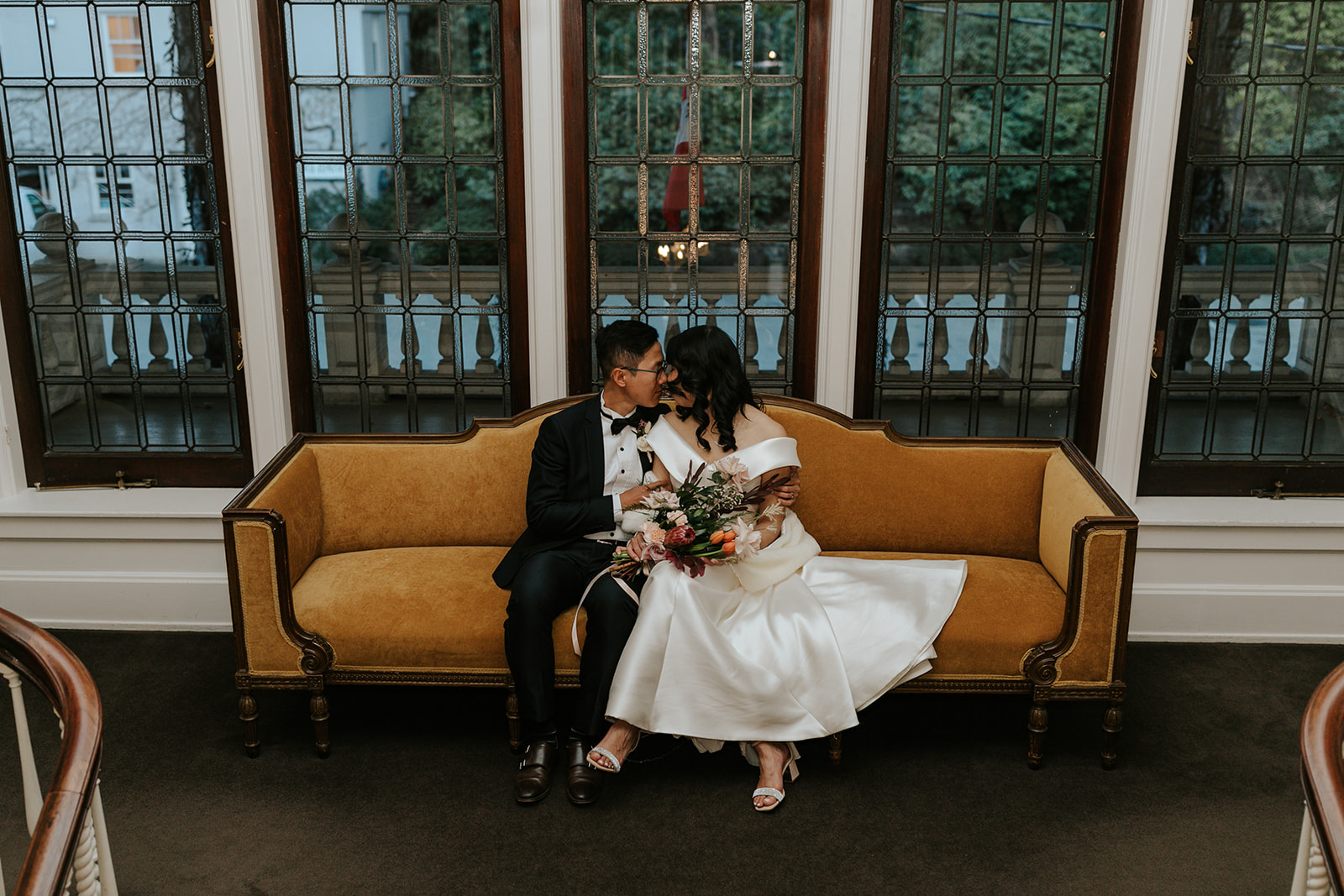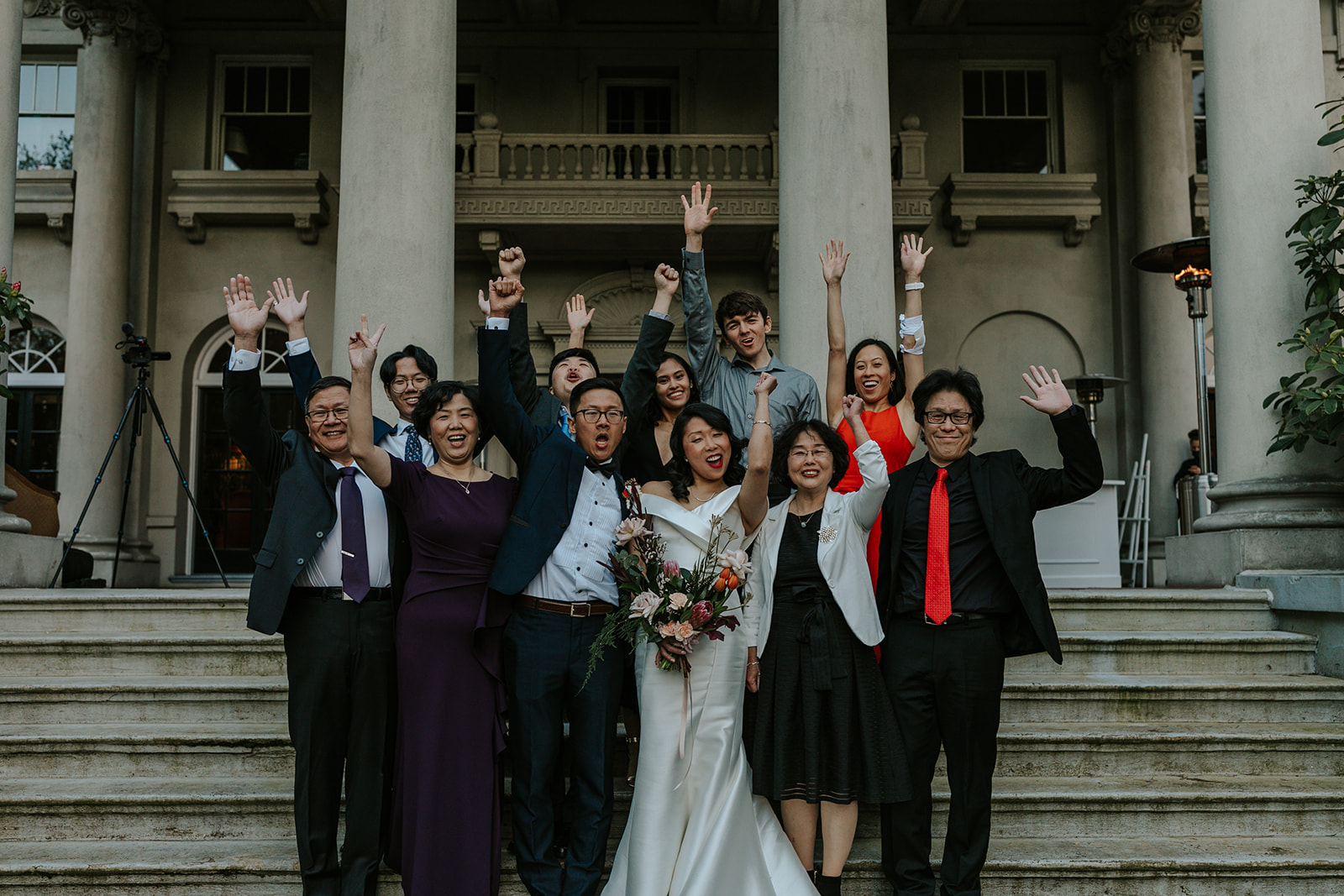 Would you get married in a pop up wedding ceremony? Stay tuned for our next pop up wedding collaboration! 
---
Shout out to the best team of vendors and sponsors – we loved working with you! 
Hycroft Manor, Wednesday Wedding Co., The Pop Up Chapel Co., Olive & Bean Photography, Ecorce Flowers, Bespoke Decor, Farawayland Weddings, Alex Flock, Cadeaux Bakery, The Printing House, Courtneys Crafty Cabin, Backyard Vineyards & The Lemon Square.