We are so excited to welcome Keely, of Keely Rae Photography, to the Young Hip & Married team as our newest Vancouver elopement photographer. Read on to learn more about Keely, check out her amazing photography work, and see where she suggests you elope in Vancouver!
Please introduce yourself! Who are you and what do you do?
Hi loves! I'm Keely from Keely Rae Photography. I'm an intimate adventure wedding and elopement photographer based out of Vancouver, BC. I'm all about those sweet and silly intimate moments; I want you to look at your photos and feel like you're looking at a moment from an old film. It's all about your story, intimate nostalgia, and your golden little legacy.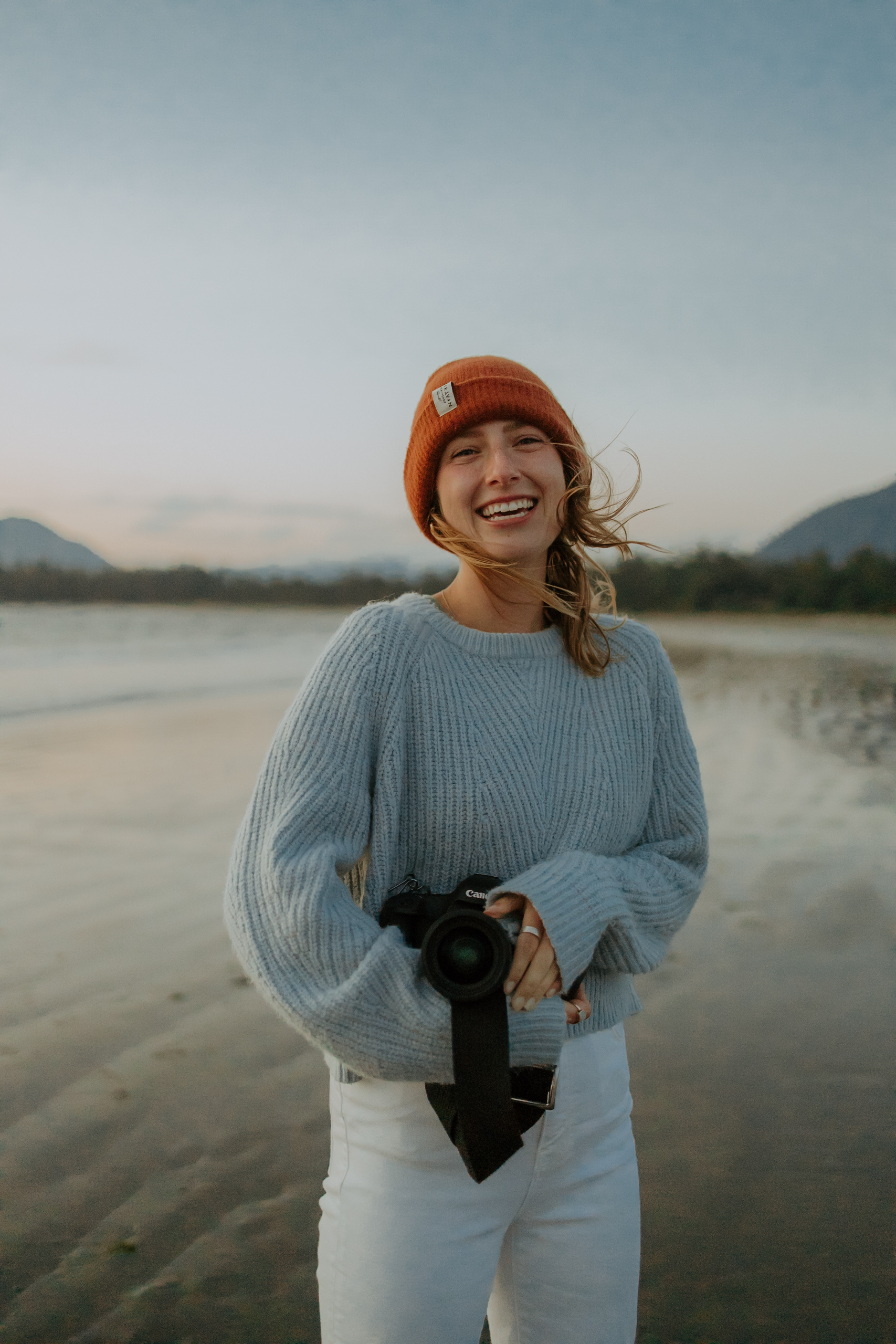 What first drew you to wedding and elopement photography? How long have you been photographing weddings? 
Honestly, I got into this business by accident! I wasn't super into the wedding photography industry or even into cameras in general unless it was my grandfather's old Nikon film. During the pandemic, I had an opportunity to work closely with a wedding photographer in Whistler, and well… the rest is history! Let's just say that my love for wedding photography sparked the same way teenagers fall in love in rom coms… passionately and with an "I'm all in" kind of vibe.
What advice do you have for couples looking for an elopement photographer?
Make sure you connect with them! There are so many photographers to choose from, all with their own style and skills, so make sure you're choosing someone with a style you love as well as with a personality you'll connect with!
What is your favourite moment to capture on the big day? 
I call them the, "Holy shit, we're married!" giggles. They usually take place after that first walk down the aisle as a married couple, or after that first kiss during an elopement.
When you're not busy with weddings, how do you love to spend your time?
Usually adventuring outdoors or camping, spending time with my partner and loved ones, reading in the same spot for hours on end, making multiple cups of coffee, learning how to make sourdough bread, and thinking about my photography business (cause your girl is a low key workaholic).
What are your favourite elopement locations in and around Vancouver? 
Iona Beach
Iona Beach has everything from a long stretch of sandy shore to wild grass marsh! If you're looking for something with a little diversity, this is the place!
Pitt Lake
A classic for sure. Pitt Lake is stunning year round. You could get married by the lake, in a mountain field, or even helicopter to one of the mountains!
Golden Ears Provincial Park
If you're looking for epic views without the gruesome hike, Golden Ears is incredible.
Wreck Beach
Wreck Beach is definitely one of the prettiest beaches in Vancouver. Though you should probably know that this gem is a nude beach! So if you're eloping here in the summer, I'd suggest a sunrise ceremony so you won't have any nudie photo bombers.
Pacific Spirit Regional Park
Pacific Spirit Park is easily one of the most stunning forests with easy access in the Vancouver area!
Squamish Estuary
Squamish Estuary is probably my favourite spot for elopements – not gonna lie!
Lastly, where can we find you online? 
---