We are so excited to announce that Vancouver photographer John Bello is joining our Intimate Elopement + Photography team here at Young Hip & Married! Not only is John an awesome human and photographer, but he brings his passion for representation and love of genuine emotion to his work in the most beautiful and meaningful ways.
You can learn more about John in our interview below: Check out his photography style, learn why representation in photography is so important to him, and help John celebrate his 10th wedding season!
All photos in this post are courtesy of John Bello. 
Please introduce yourself! Who are you and what do you do?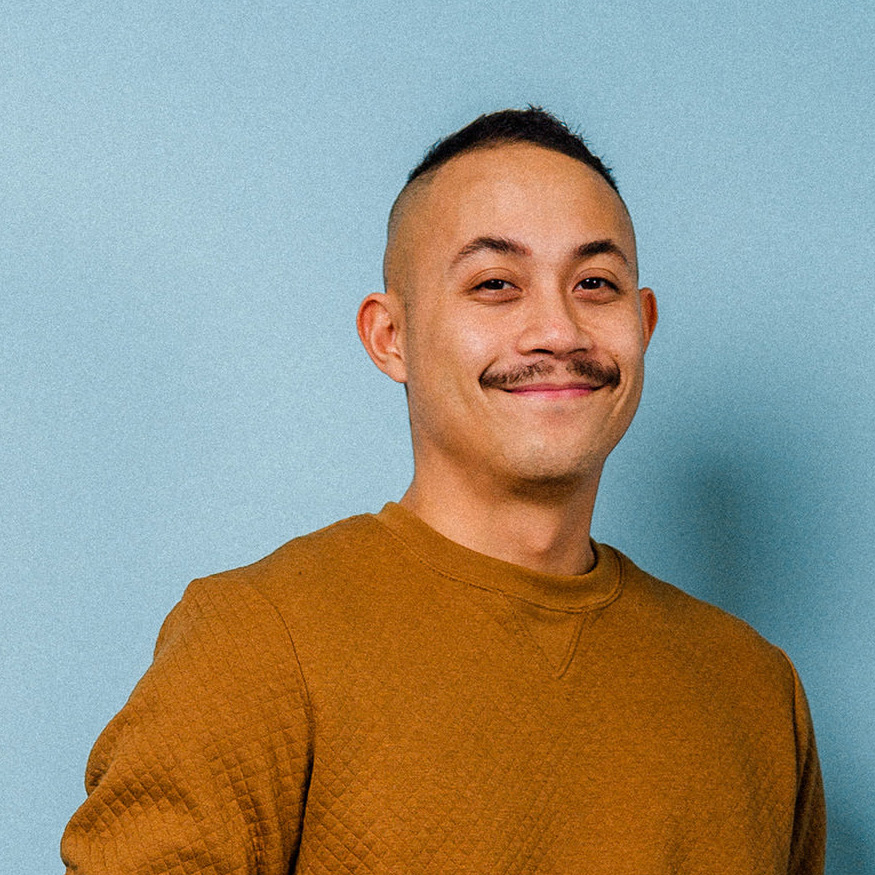 Hi!! My name is John Bello!
I would like to acknowledge, I have the privilege and opportunity to document weddings and celebrations that primarily take place on the traditional, ancestral and unceded territory of the Coast Salish peoples – Sḵwx̱wú7mesh, Stó:lō and Səl̓ílwətaʔ/Selilwitulh and xʷməθkʷəy̓əm Nations, also known as Vancouver. This is the land where my photography operates, benefits and flourishes. This is the place I call home. I live in the vibrant Davie Village in Vancouver's West End, and am a proud member of the LGBTQ+ community.
2022 is the year of my 10th wedding season, a decade of pure love, growth, pride and trust from all of my couples. I like to say that a wedding day is not just about the couple, I believe it is truly about the people around you and the emotions the day carries. It's super important to me to capture these emotions genuinely by both being a fly on the wall and immersing myself as a guest. It's the ugly cries and the deep belly laughs that mean the most to me!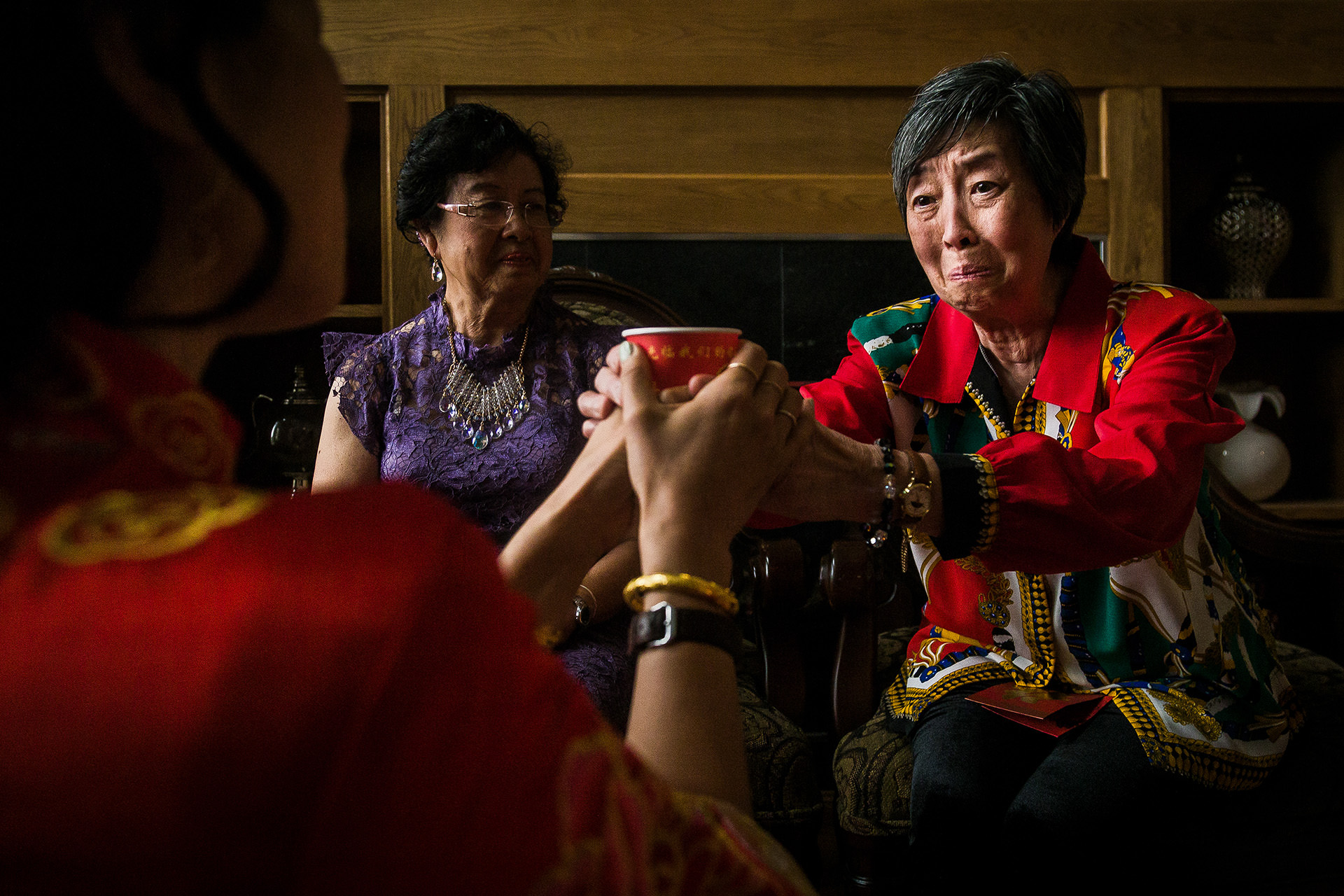 What first drew you to wedding photography?
When I first started taking photos, I noticed the style of wedding photography shifting from fashion and portraiture to a more documentary, candid and storytelling style of capturing celebrations. I was immediately drawn to the raw emotions of images and the impact they had on me as a viewer. At the time, I was at the beginning of my own new journey of self-love and learning to embrace vulnerability, and I resonated with that when I started seeing all these emotionally impactful wedding photos.
What is your favourite moment to capture on the big day?
My favourite moment to capture on the wedding day is just after the couple gets married. I love capturing the first hugs with loved ones, the elation, the tears, the giant sighs of relief. Love bursting from all directions.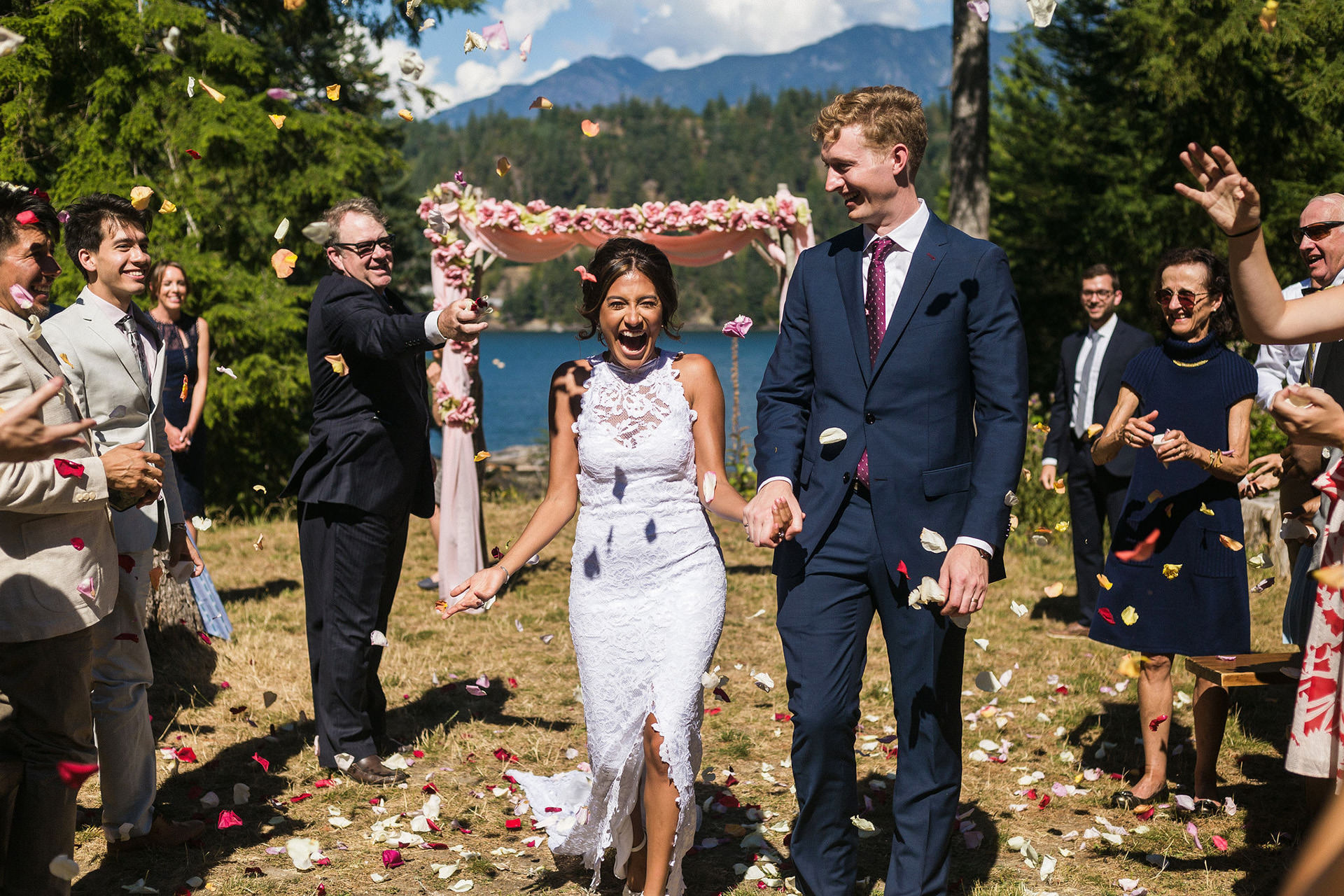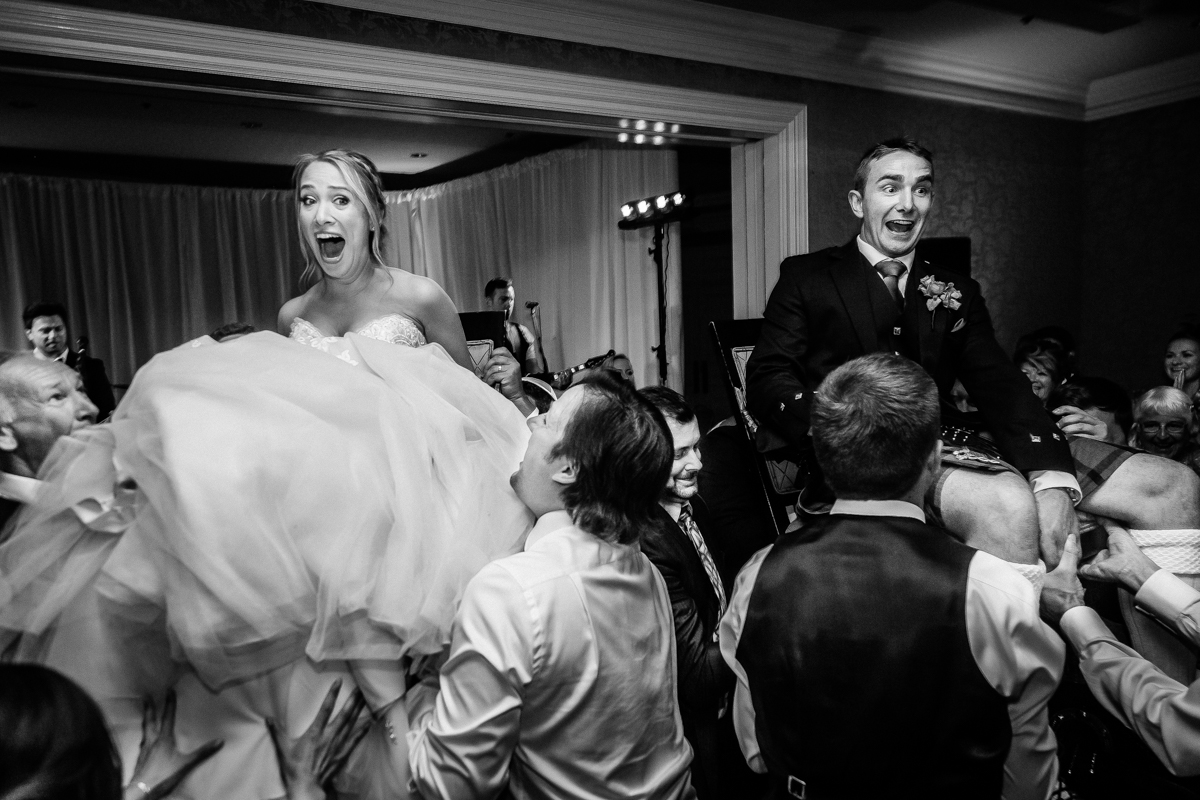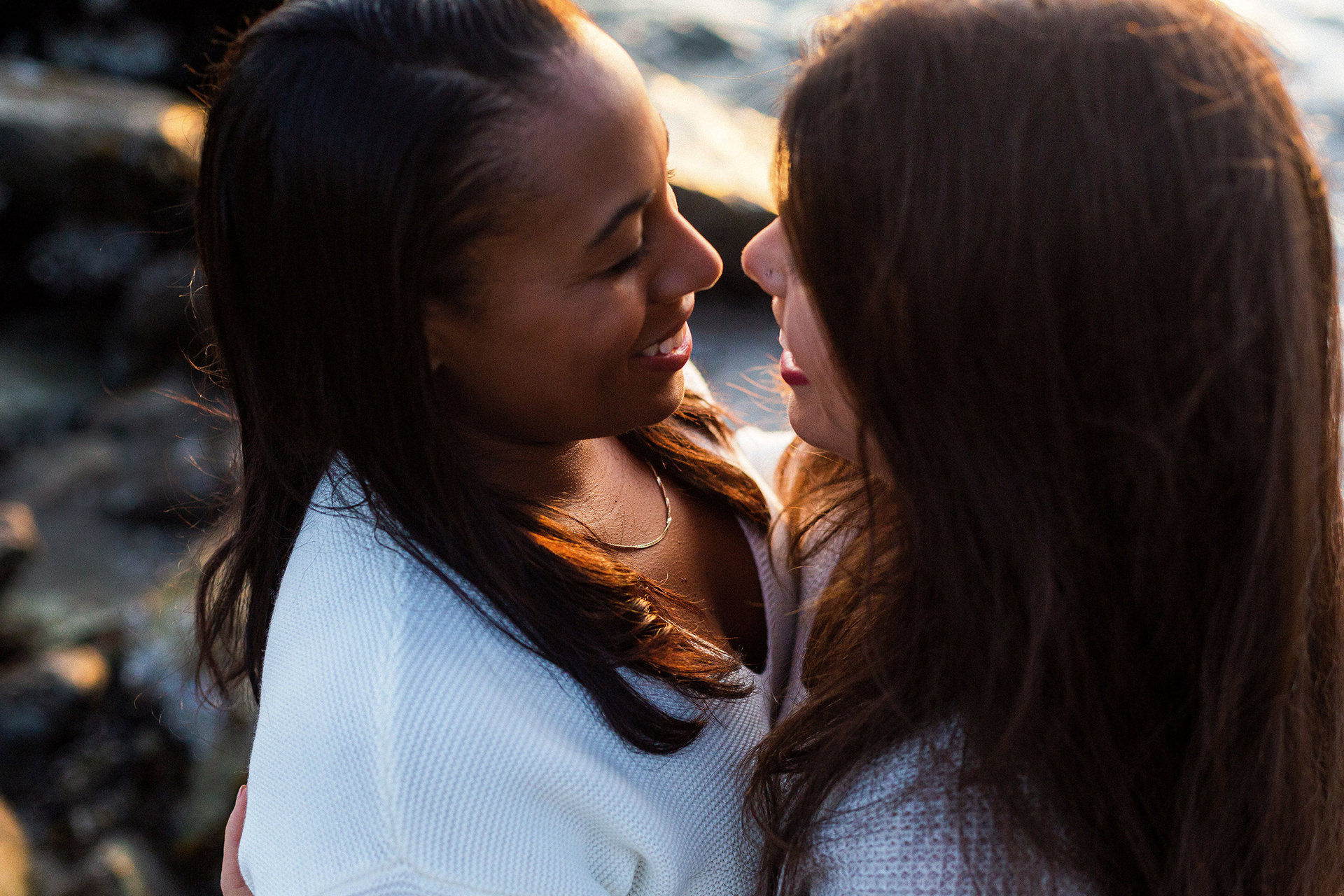 We love your passion for highlighting diversity and valuing representation. Can you tell us more about that? Why is that important to you?
As a gay person of colour (Filipino to be exact!), I had a difficult time connecting to the world around me in my early years and then coming into my own as an adult. I felt a huge disconnect to the shows, movies, commercials and campaign ads that I grew up consuming. It always made me feel less than, or an afterthought.. I never saw 'myself' or people that looked like me portrayed in the spotlight. So it really had a negative impact on my self worth and confidence and how I saw myself fitting into this world.
This is why as a photographer, I am super passionate about the importance of representation, especially the representation of LGBTQ+ couples in my photos. I can't even count how many times a couple has booked with me, saying it was because how amazing it felt to have found people that looked exactly like them in my work.
Representation truly helps people feel connected, important and seen. If a person can see themselves in a photographer's work, that deep connection is powerful beyond measure.
I am well aware that it is a huge privilege for me to be able to share photos of LGBTQ+ couples when I am allowed to. I have photographed so many beautiful queer weddings over the years but have never been able to share them due to privacy reasons – fear of repercussion from couple's families, workplaces, and overall safety of their well being.
This is why I'm passionate about representation. Representation helps normalize ideas of love and normalizes ideas of people. It is very unfortunate that there are those that don't agree with me and what I stand for, but my hope is that the impact of representation is what changes people's minds and their hearts.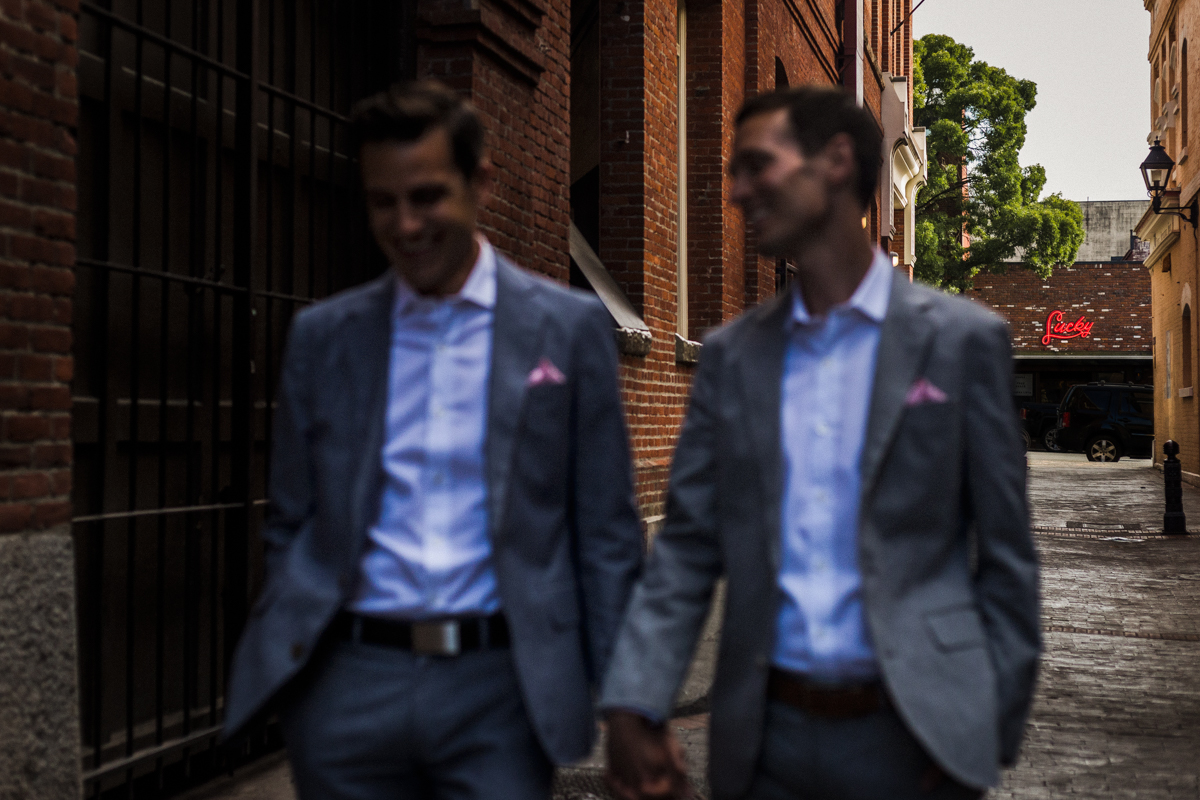 How can couples ensure they're working with someone who aligns with their values?
Finding a photographer or wedding vendor that aligns with your own values is one of the biggest things that make up the foundation of an overall amazing wedding experience.
For example, if you are looking for a photographer who is queer friendly and inclusive,
the first thing I suggest doing is taking the time to make a conscious effort to really dive into their website and Instagram. You can quickly get a clear sense of who a photographer is just by how they articulate their messages, what they post, and what they share.
Ask yourself: Does this photographer acknowledge the use of pronouns? Do they use gender neutral language when communicating their thoughts? What kind of causes do they normally support?
These are some of the first things you can look out for!
The other thing you want to be conscious of is the type of content they feature throughout their galleries and the intention behind each image.
Is there diversity in their portfolio?
Is there any tokenism in this body of work?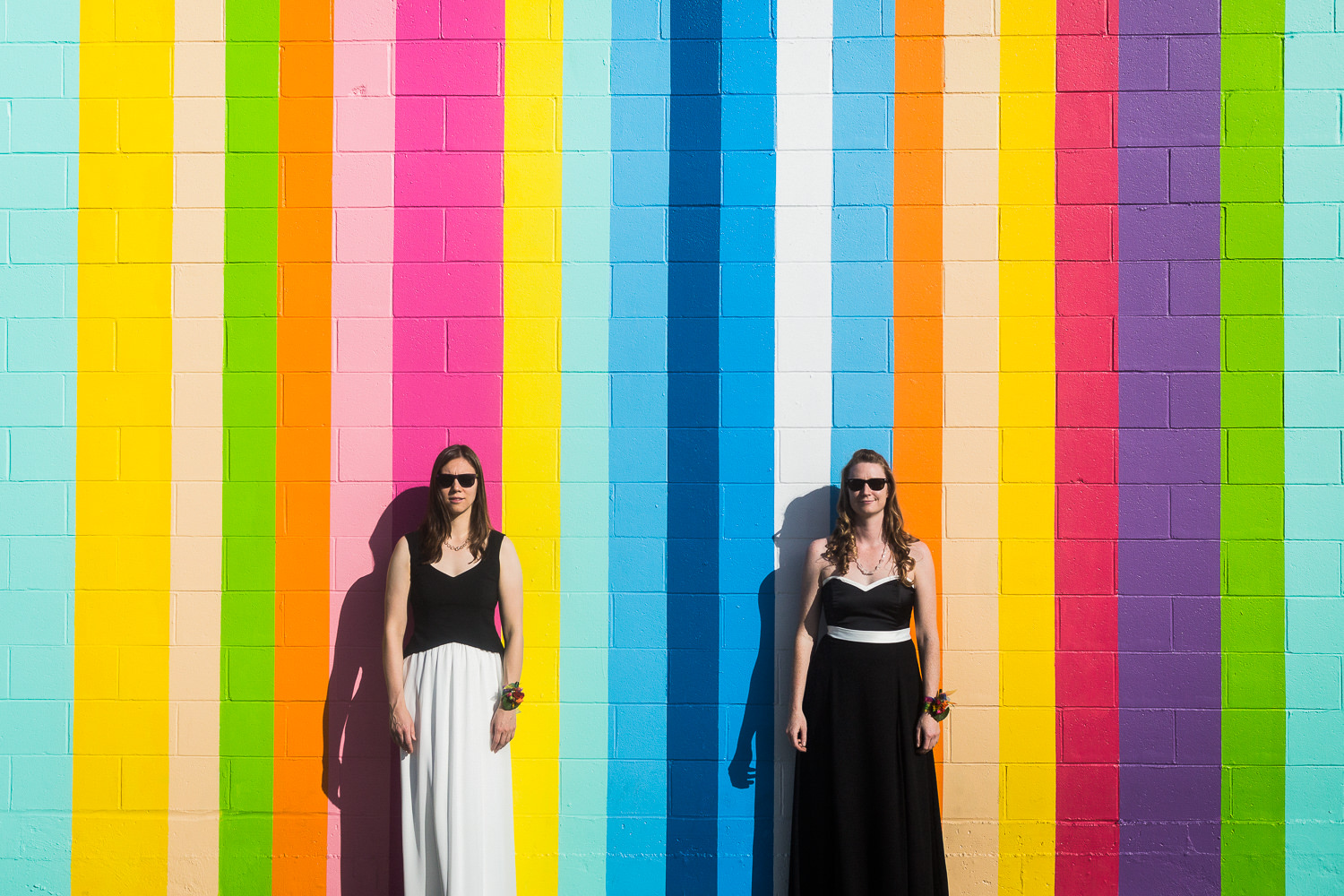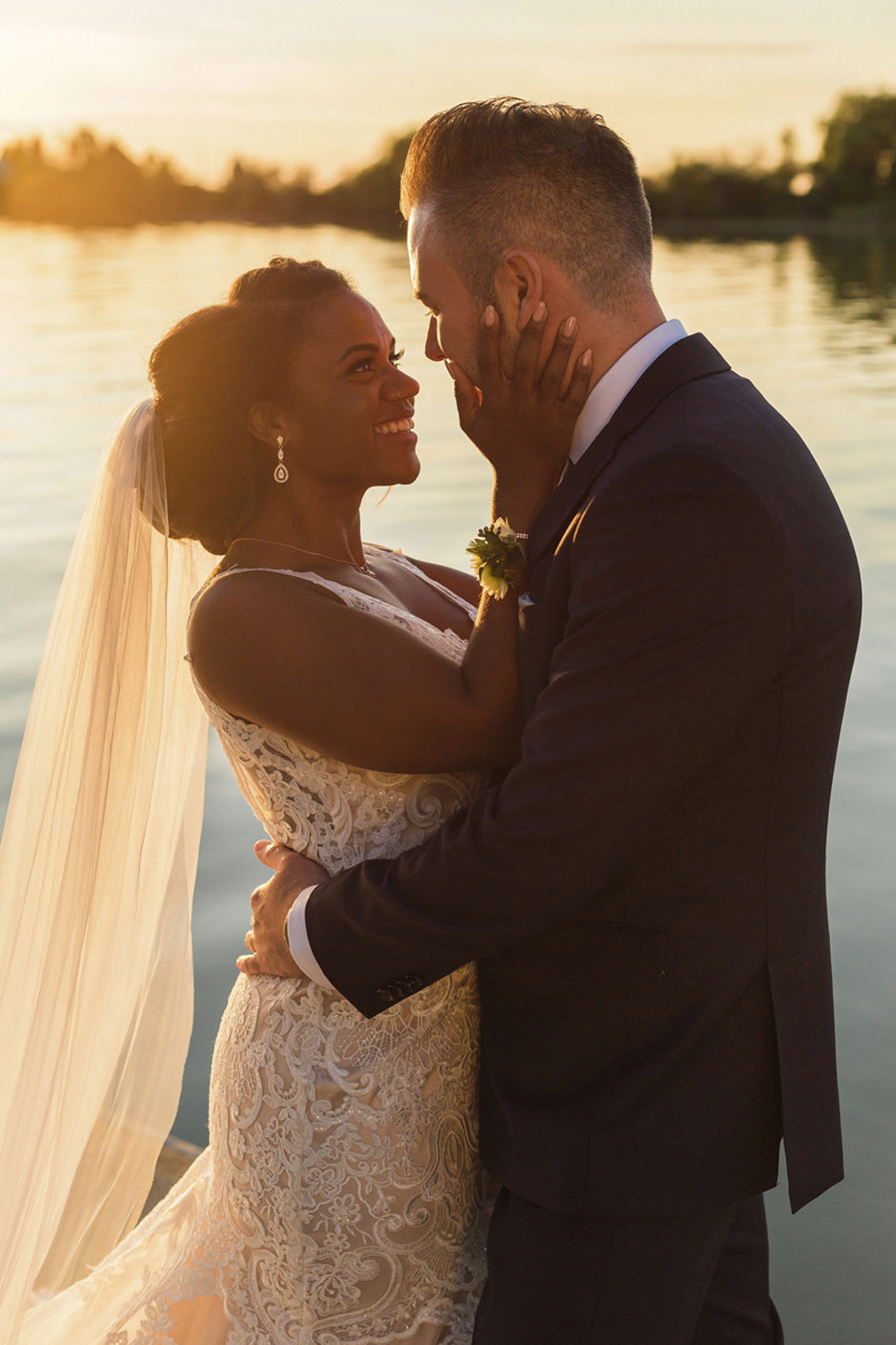 What advice do you have for couples planning an elopement?
Hire Young Hip and Married! (Author's note: We didn't even ask him to say that!)
Even small and intimate weddings have so many working parts. The last thing you want to do on your wedding day is to be constantly worrying about logistics. Hiring an elopement officiant company takes this stress away and allows you the opportunity to be fully present, within yourself, and each other as a couple!
And being present IS the secret to the best photos and the secret to having the most memorable day!
Book Your Elopement Today!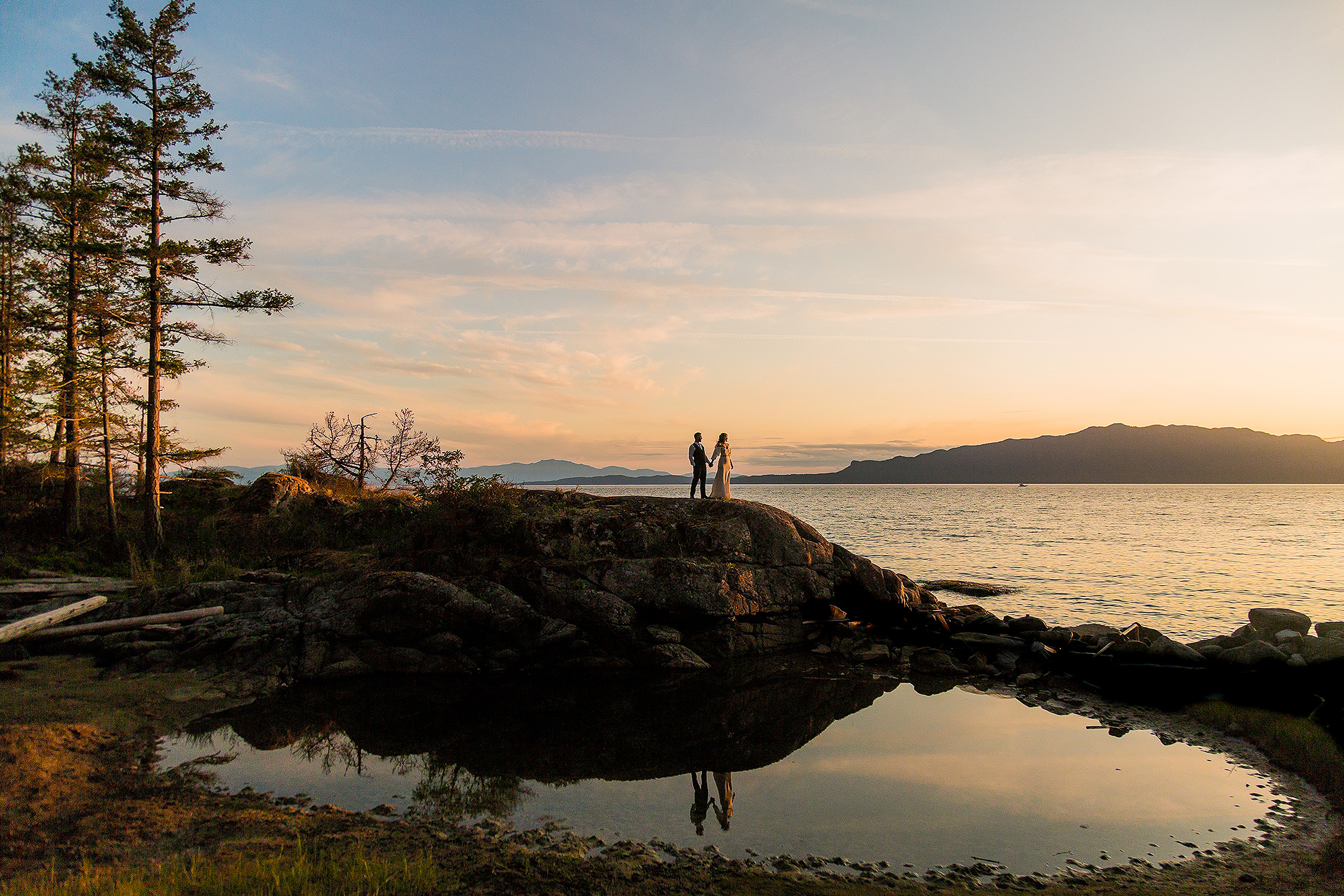 When you're not busy with weddings, how do you love to spend your time?
When I'm not busy with weddings and behind the computer, I appreciate both my down time, and being social! I love lazy days where I can paint or watercolor, sprinkle multiple naps in between and order some yummy takeout.
Most of my personal time is spent with my partner Andy and our loveable, fluffy goldendoodle Rufus!
@rufusdupaww on Instagram!
As a couple, we love the summer weather, lakeside camping, and spending days at Wreck Beach. Going to music festivals, house and techno shows, live concerts, and drag brunches are things we enjoy all year round.
Thank you so much, John! Check out more of John's incredible work below. And if you want John to capture your special day, get in touch to book your Intimate Elopement + Photography! 
www.johnbello.ca
www.instagram.com/johnbello.ca