Please enjoy this guest post on honeymoon ideas by our friends at Sandals Resorts and Beaches! 
---
Romance might bring to mind a candlelight dinner, a picnic under the stars or enjoying a glass of wine during movie night with your loved one.
However, most to-be's let their honeymoon slip their mind as they plan their dream wedding. The last thing you want to do when planning your wedding is stress about where you are going to go for your honeymoon and what the cost will be.
No need to stress, you've come to the right place. Here are four romantic honeymoon ideas:
Cruise Your Honeymoon Away

Have you ever considered cruising for your honeymoon? It is a relaxing change which is exactly what you and your new husband/wife need as newlyweds.
Deciding to cruise for your honeymoon is one of the simplest choices. All the basics such as the cabin, meals, on-site activities and entertainment are covered by an all-inclusive fee.
If you want to make things even simpler for yourselves you could use a travel agent to book your voyage. An agent should be able to recommend a ship that best fits your needs and they may also be able to secure an upgrade, onboard credit or other benefits. 
Cruising will also help you stay within your budget. You will know the full price of your cruise (except for miscellaneous onboard purchases and fees) as well as the airfare cost from the beginning. This will allow you to plan a honeymoon you can afford.
Admire the View of Stunning Beaches
If you decide to go the route of admiring the view of the beach, I suggest renting a beach house for the time period of your honeymoon. This way you will be close to the beach and be able to hear the sound of crashing waves while relaxing on the couch or in bed.
Allow the sound of crashing waves can set the mood. You can light some candles and put romantic music on to enjoy the night or even take a stroll beside the ocean, hand in hand. 
Here are some popular honeymoon beach destinations:
The Maldives

Capri

Tahiti

Fiji

Martinique
Book A Hotel or Resort
Hotels are romantic when you're with the one you love. Booking a hotel or resort is always a great idea. You won't have the stress of needing to clean up after yourself as the staff usually does that. You also don't have to worry about meals because they are usually covered by an all-inclusive fee depending on which package you choose.
Depending on which hotel or resort you decide to book, there are usually activities you could do as a couple such as cheese and wine tasting. Some hotels have horseback riding activities or water sports available. Make sure you ask them what their packages entail as some hotels and resorts offer a romantic package for couples or newlyweds. These packages often include a bottle of complimentary champagne and chocolate.
There is nothing better than hopping into the jacuzzi late at night, with a glass of wine in your hand right next to your lover under the stars.
Try Adventures You've Never Tried Before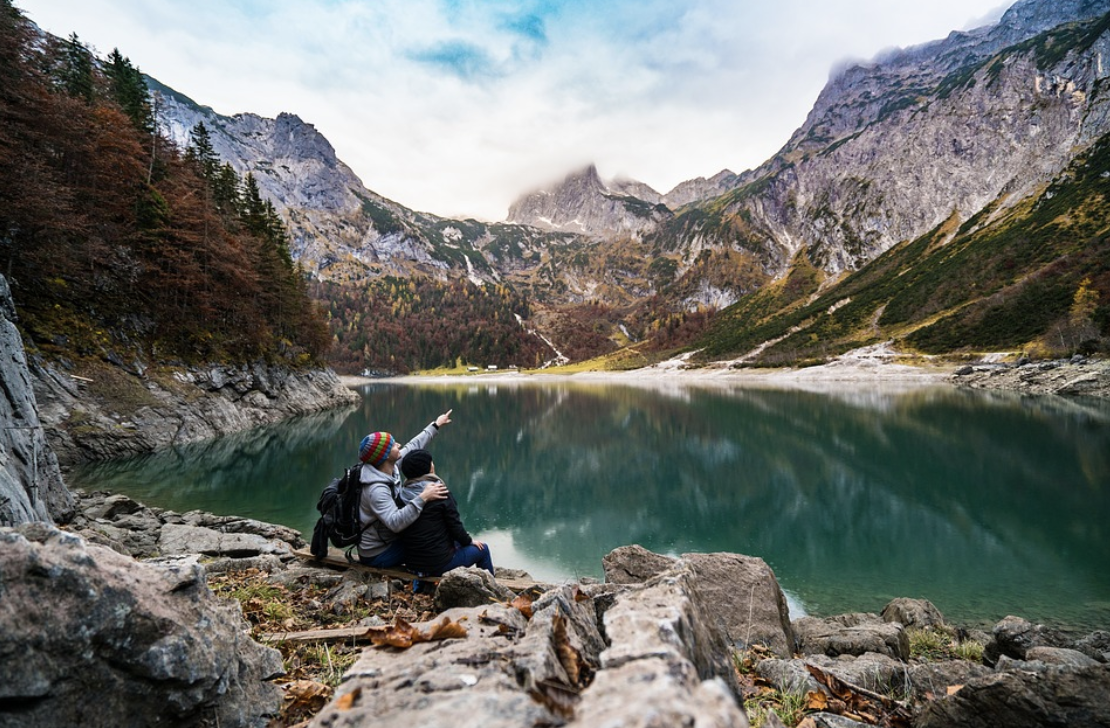 Perhaps you spent quite a bit on your wedding and your pocket is feeling slightly empty. Don't worry; there are less expensive options for your honeymoon too.
Maybe try camping. Camping can be romantic. Think about it, you are under the stars with the love of your life. You can sit around the fire and simply enjoy each others company.
If camping is not your cup of tea, then perhaps a spa day is. You could book a hotel room for a few nights and plan a spa day for yourselves. Have a couple's massage. This is a good way to relax and at the same time strengthen the bond between the two of you. A spa day is also a great opportunity to relax your mind and body after the busy and often-stressful season of wedding planning. 
---
Thanks again to our friends at Sandals Resorts and Beaches for penning this guest post for us!