Planning your Calgary elopement but not sure where to elope? We turn to Young Hip & Married elopement photographer and Calgary wedding photographer, Deanna Rachel, for the answer.
Below, Deanna shares her favourite Calgary elopement locations, both in and outside of the city, for couples looking for the perfect natural backdrop to their I do's. Not only is Deanna sharing her top 10 list with us, but she's also proving exactly why all of these elopement locations have her heart with beautiful photos!
Over to Deanna and her picks for the best places to elope in Calgary! All photos in this post are courtesy of Deanna Rachel Photography.
The best Calgary elopement locations in the city
Rotary Park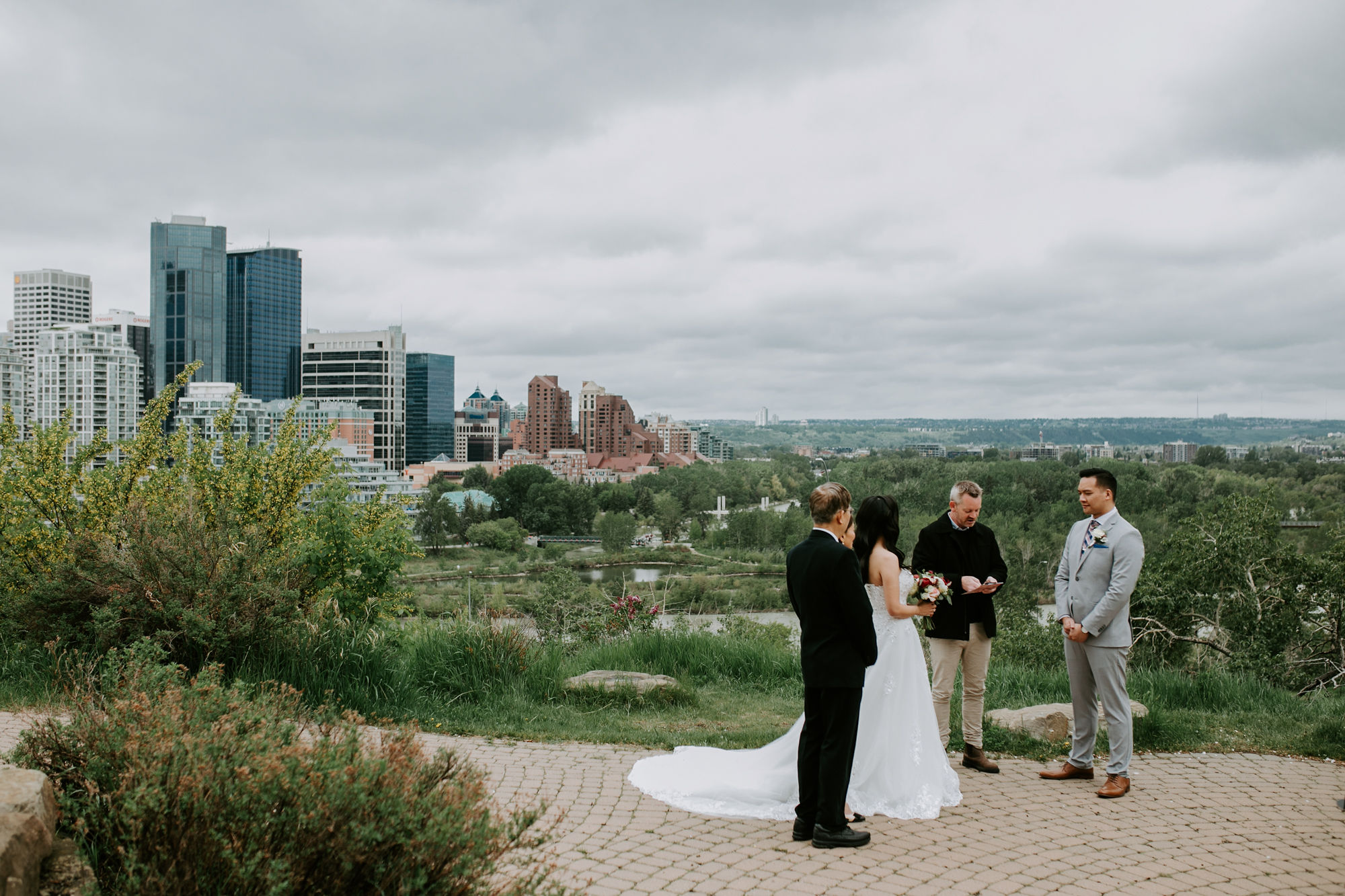 This park has everything – a natural park setting, incredible views of downtown Calgary and the Rockies, and a circular brick patio perfect for holding your elopement ceremony. Parking is available and this location is accessible for all guests.
Fish Creek Park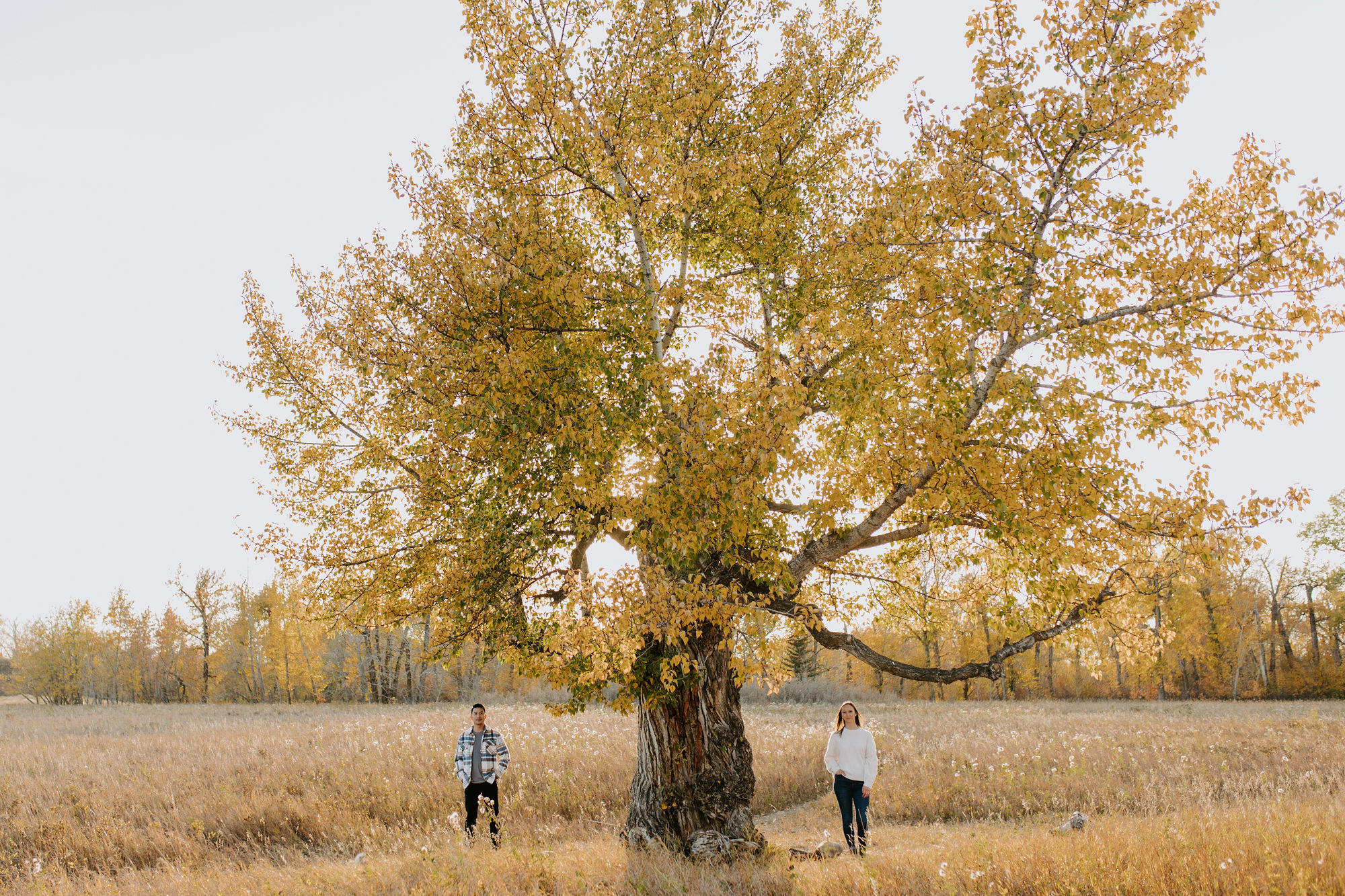 Fish Creek Park is always a favourite of mine to visit. With it being such a big park, I never have a problem finding a quiet corner to utilize for elopement photos. It makes a great backdrop for your Calgary nuptials no matter the season, and has a lot of variety with its forested areas, river, and big open fields.
Carburn Park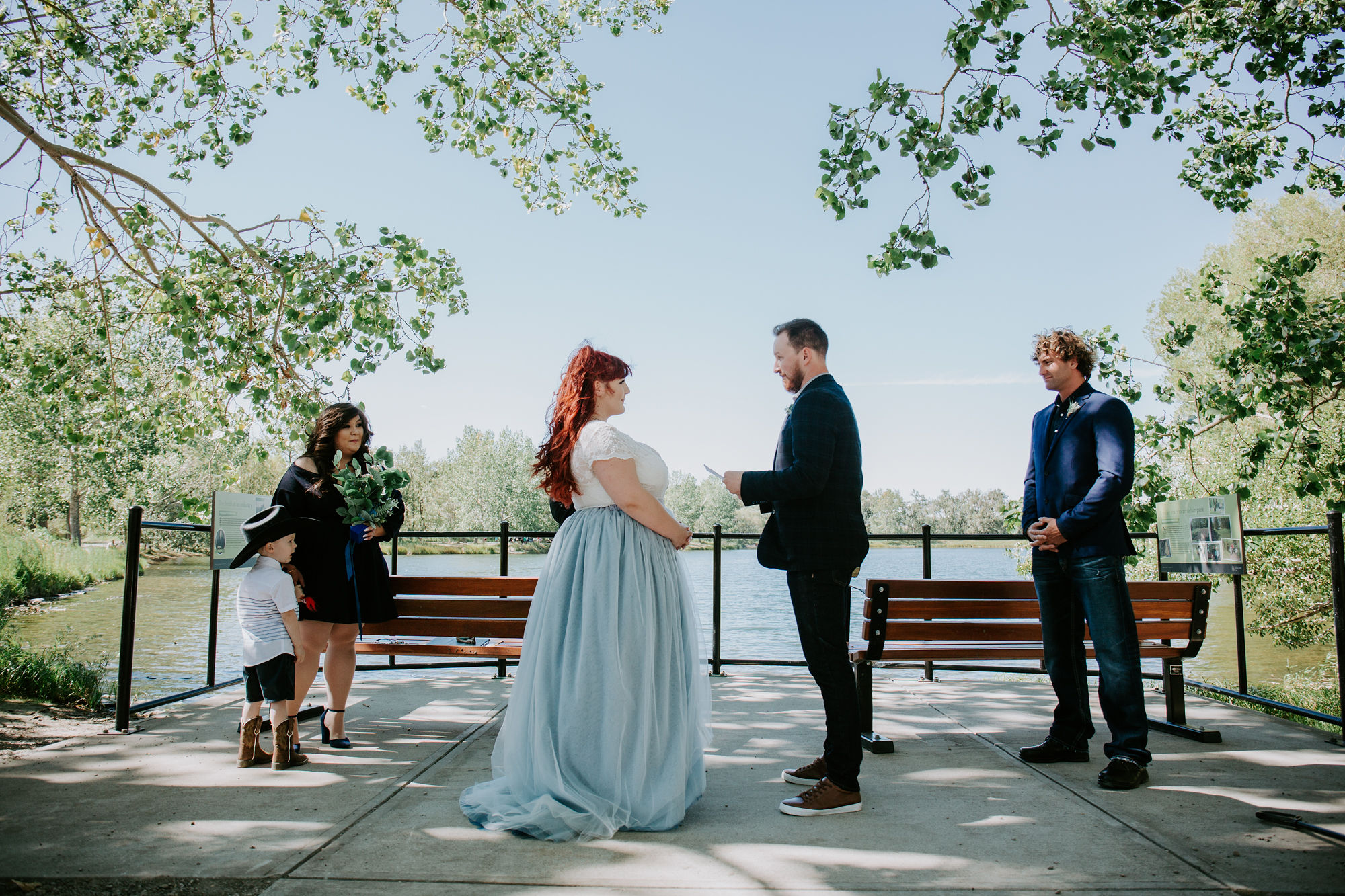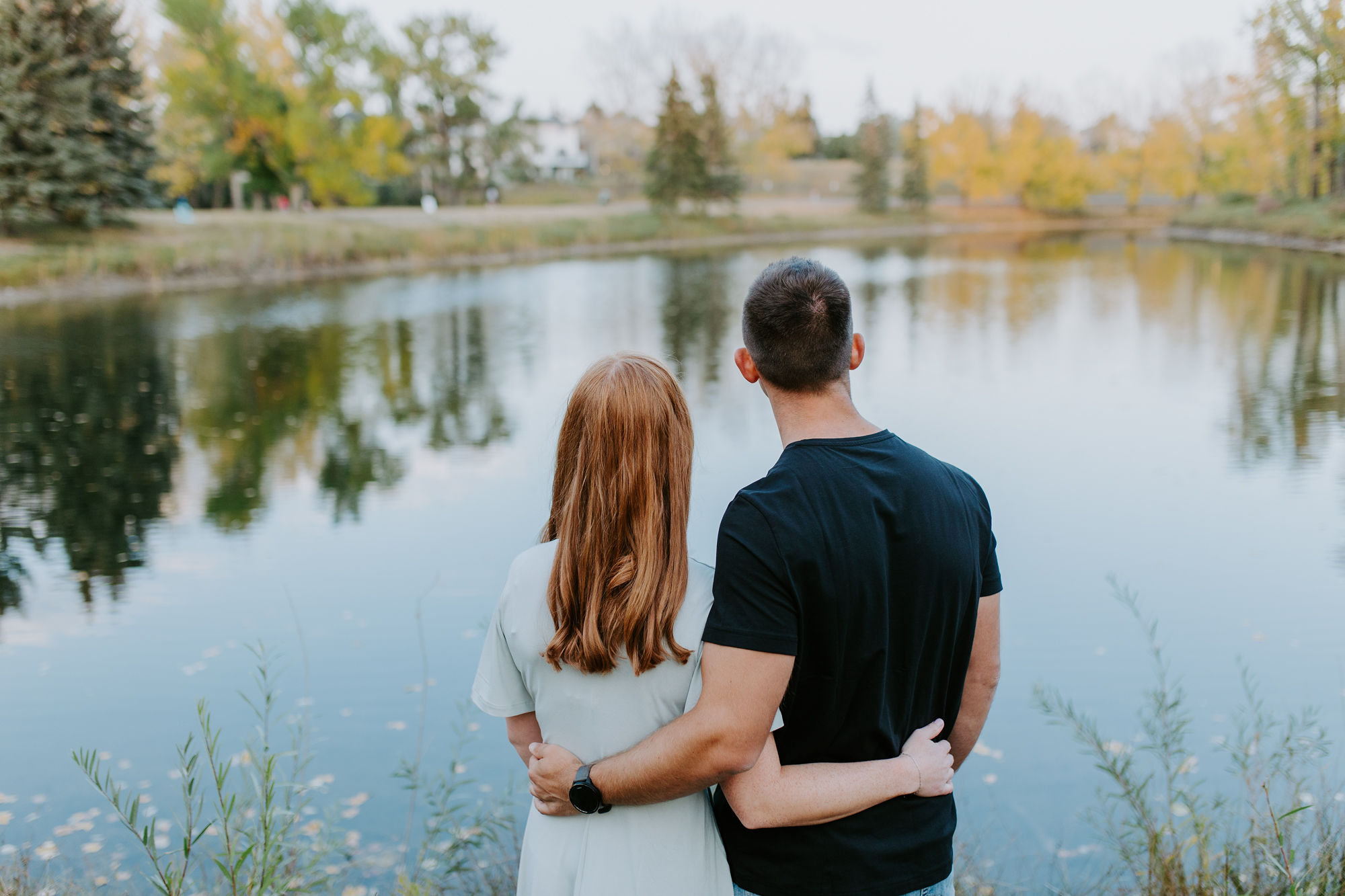 I only discovered Carburn Park a few years ago (thanks to a YH&M couple who chose it for their Calgary elopement!). It has quickly become one of my favourite spots for photos and elopements. I love the ponds, open fields, and the proximity to the river.
Nose Hill Park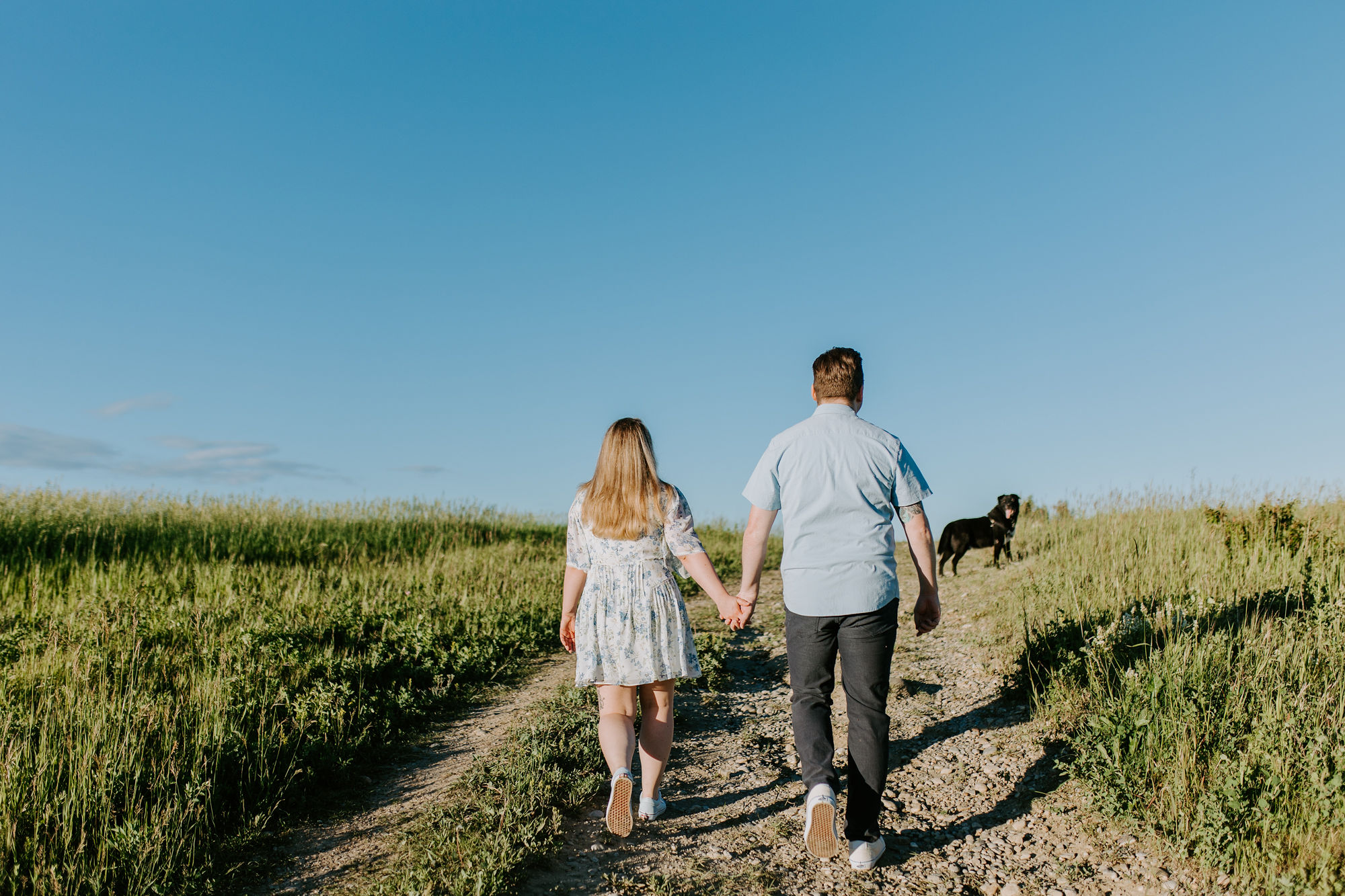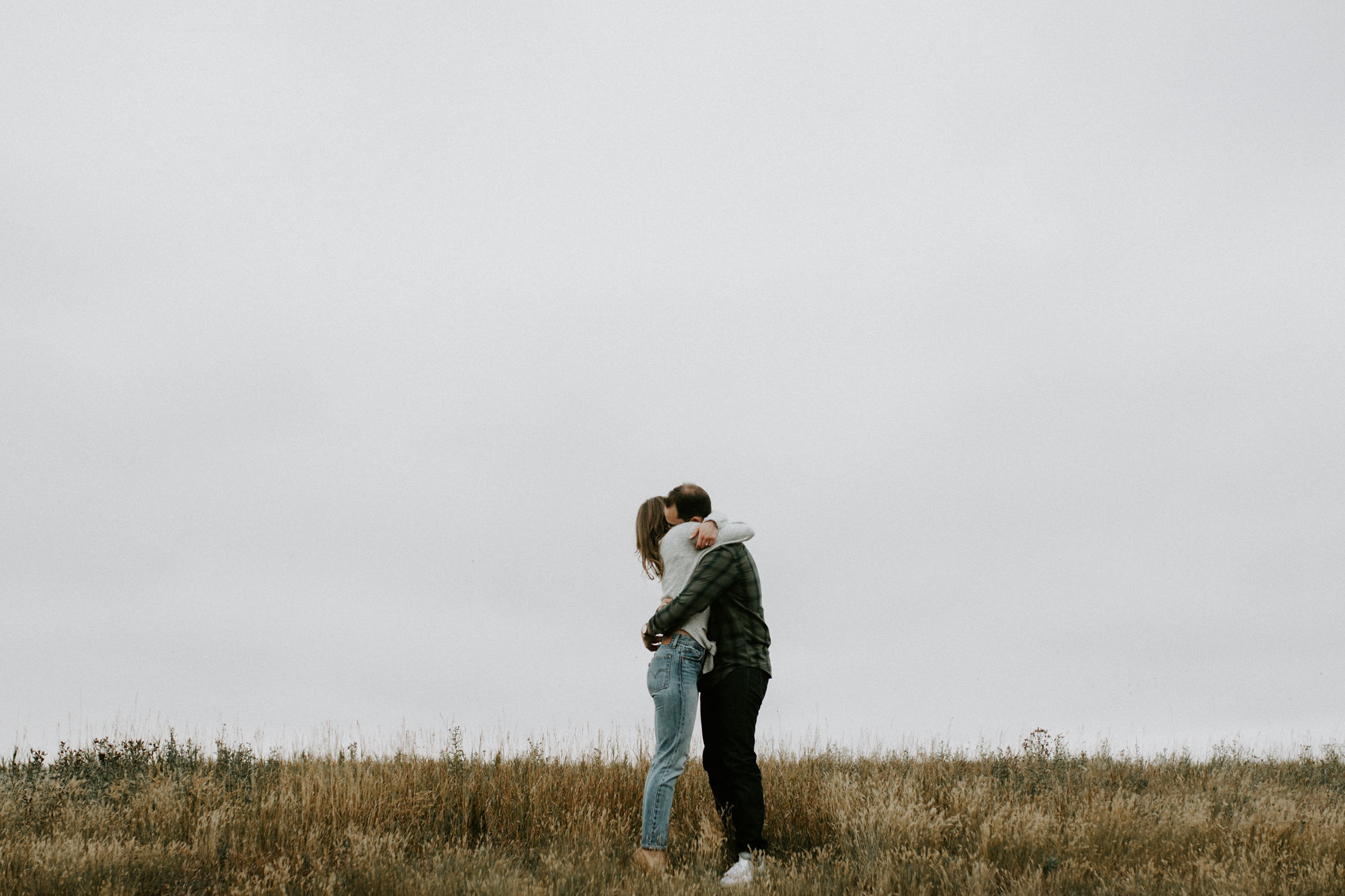 Similar to Fish Creek Park, Nose Hill Park has a lot to offer in terms of backdrops and settings. Again, because this park is so large, it's not hard to find a quiet corner just for your intimate wedding. Being so open, it has the potential to provide really great dramatic landscape shots depending on the weather (and would make for some awesome golden hour portraits!).
Another bonus: it's dog friendly, so it's perfect for those who want to bring their pups along to their elopement!
Need more ideas? Check out this post for more inspiration on where to elope in Calgary! 
The best Calgary elopement locations outside of the city
Lake Minnewanka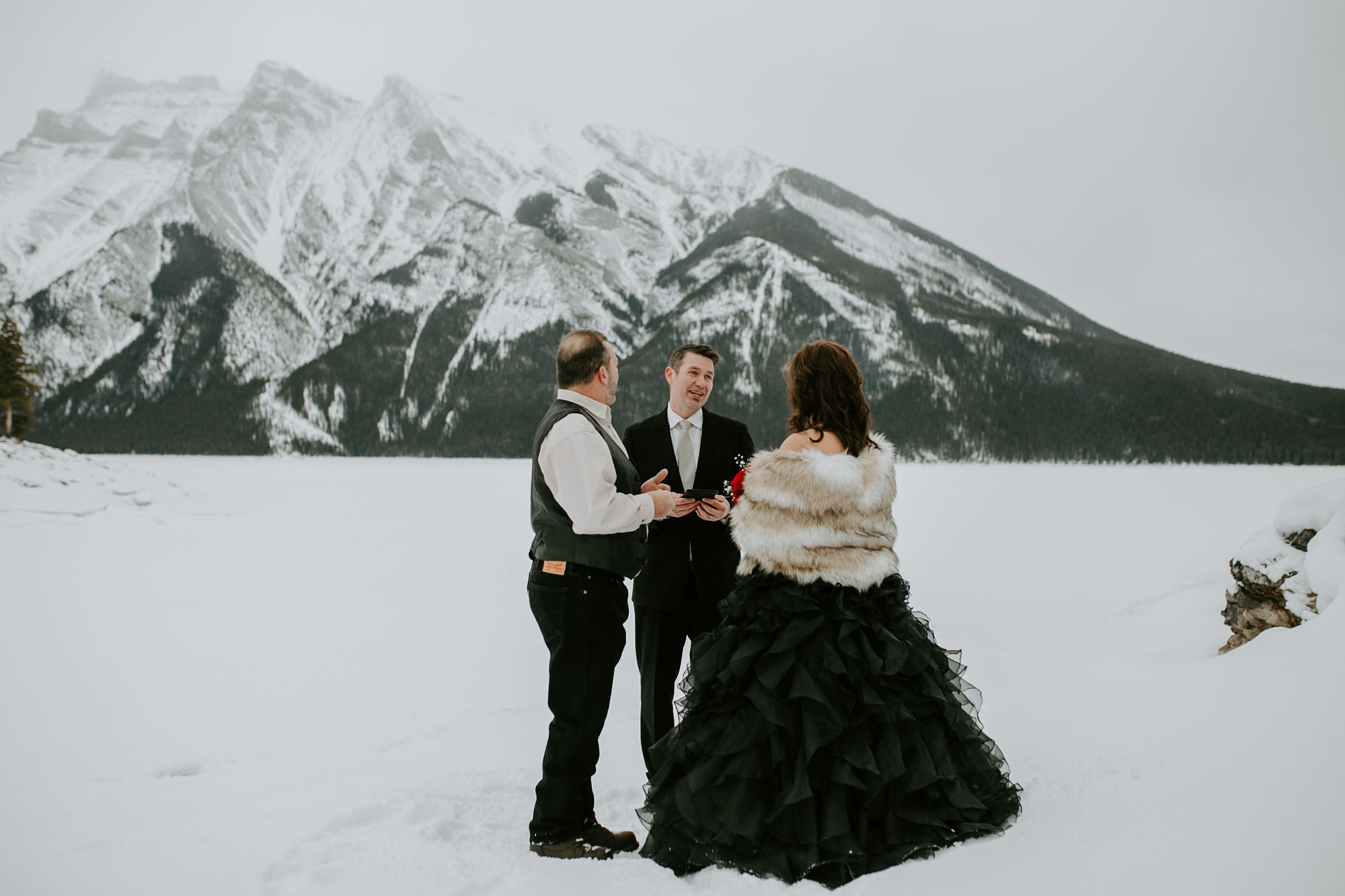 A quieter alternative to Moraine Lake or Lake Louise, but just as beautiful, is Lake Minnewanka. Did I have my own engagement photos here? Yes. Does that make me a little biased? Probably. Again, this lake is stunning no matter the season (although my favourite has to be fall – snowy mountains + fall colours are the best combo!).
Wedge Pond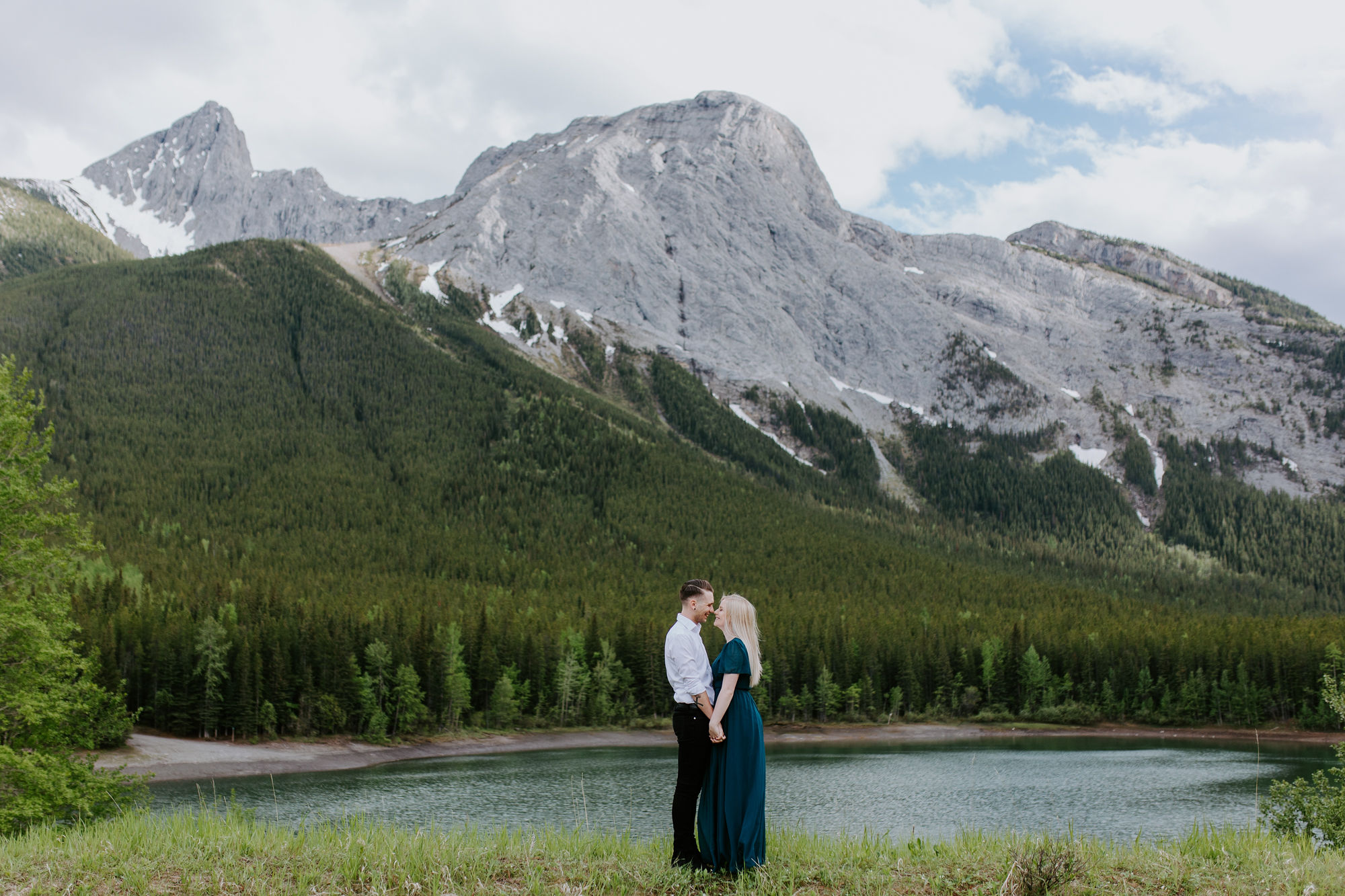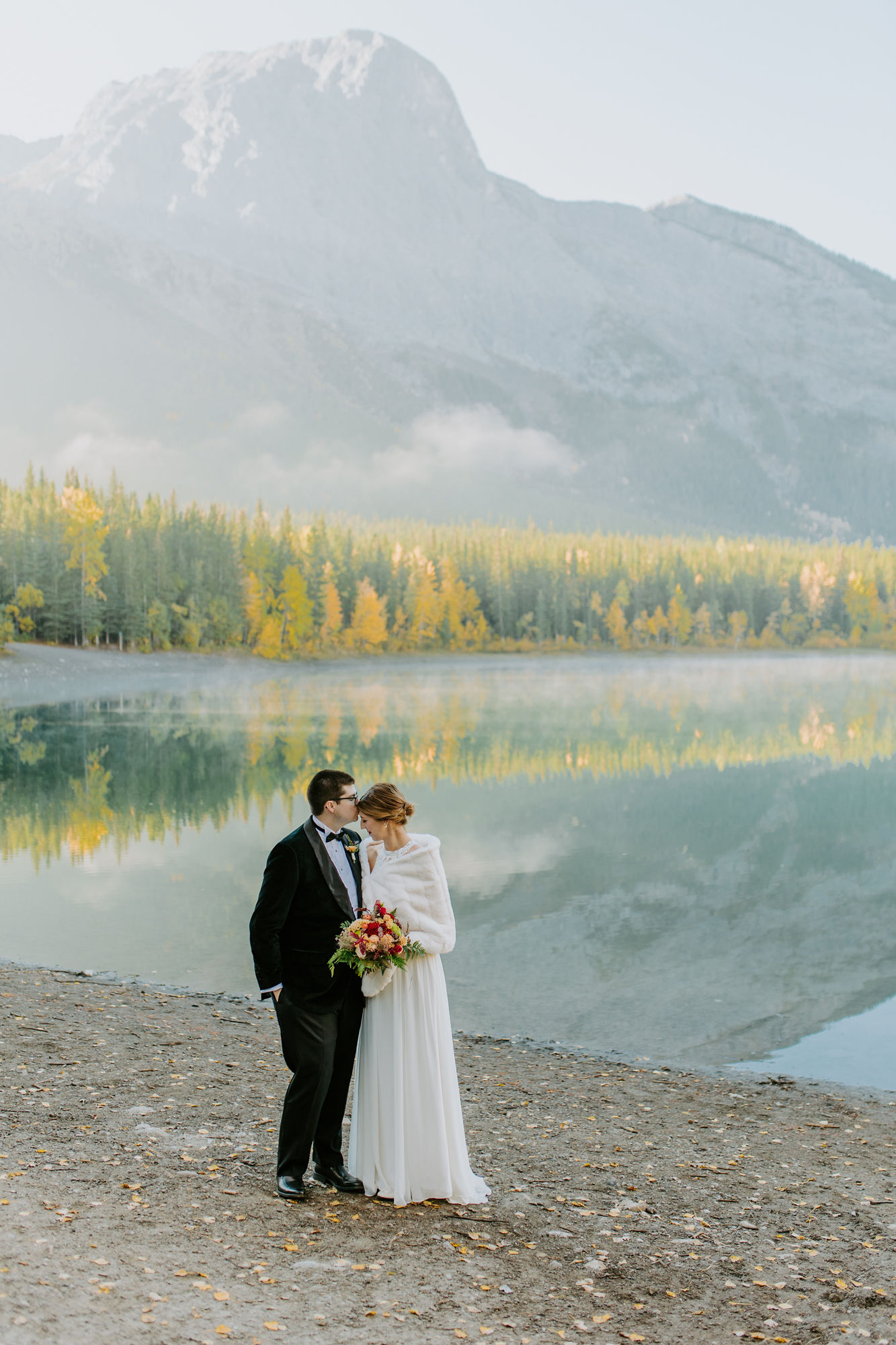 Just over an hour from downtown Calgary, Wedge Pond has been a popular choice of Calgary elopement location with my couples lately, and for good reason! I love the birch trees surrounding the lake, and have been able to visit when the lake was crystal clear, providing incredible reflections in your photos.
Barrier Lake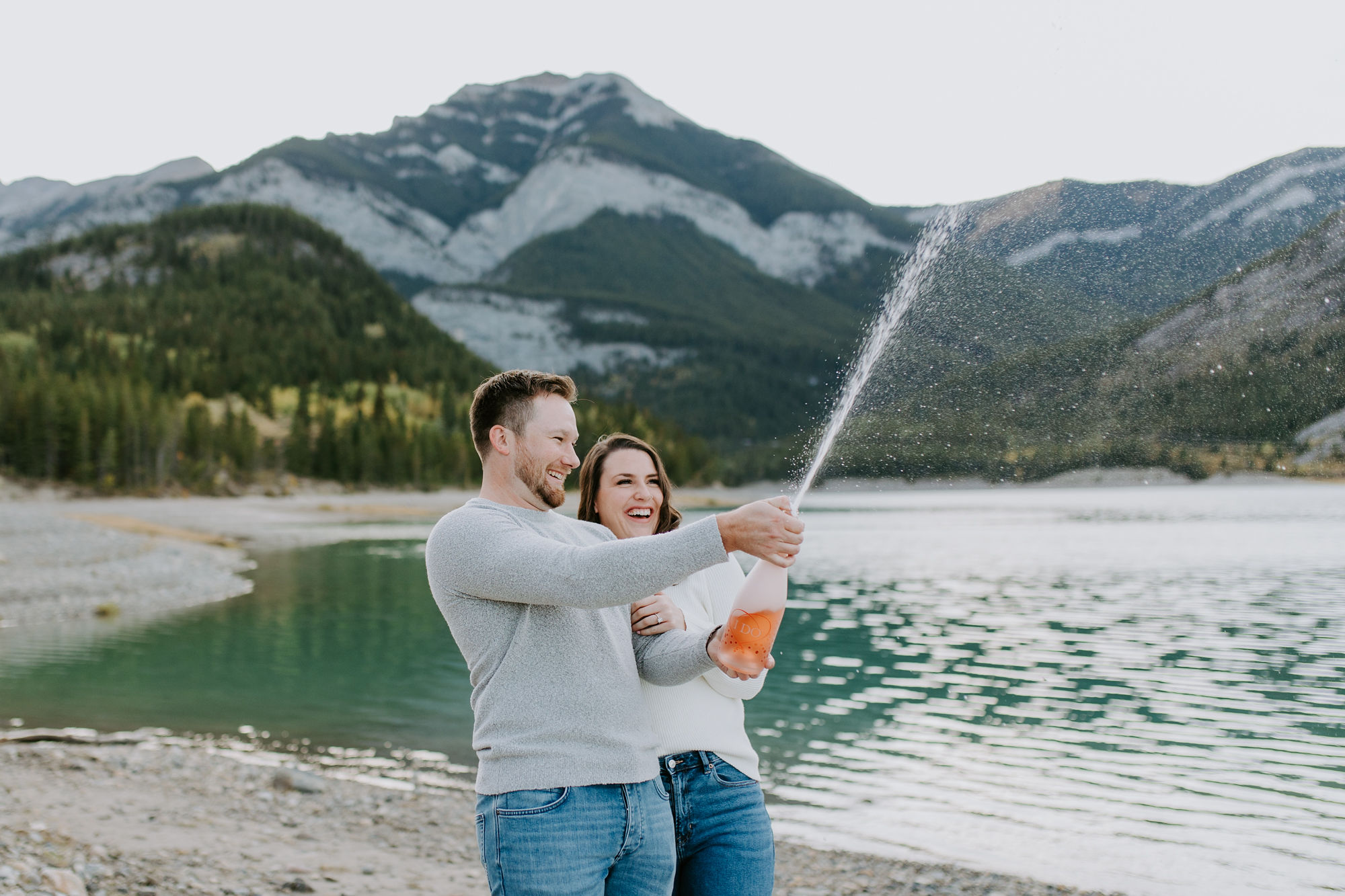 Another stunning location close to Calgary is Barrier Lake. I love the south end of the lake, where a sandy shoreline (instead of rocky) makes this one of the more unique mountain lakes to visit.
Peyto Lake & Bow Lake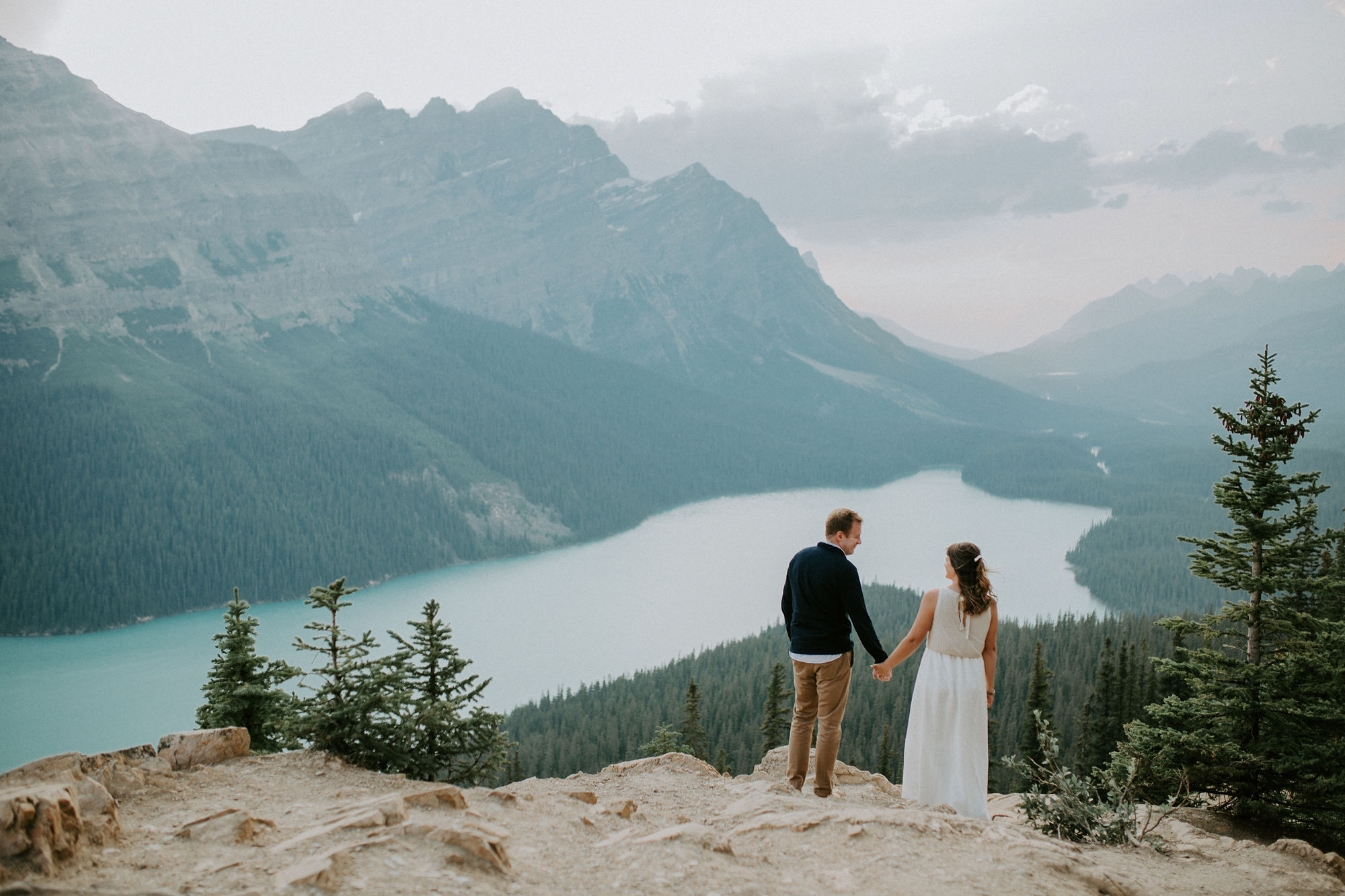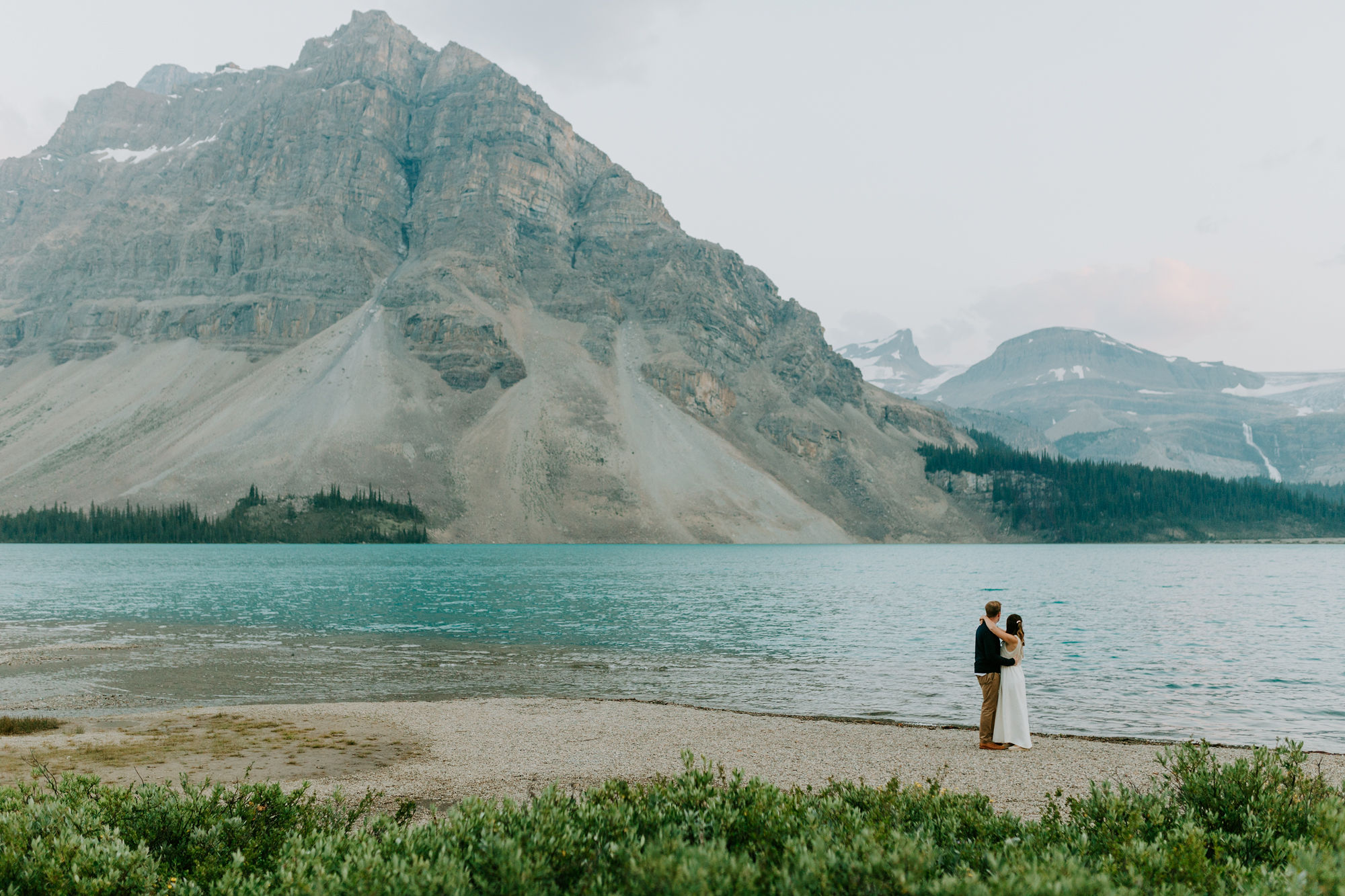 Located off Highway 93, Peyto Lake and Bow Lake have breathtaking glacial views. The turquoise blue waters are incredible to see in real life, and are best viewed in the early morning or late afternoon. Both locations are only a five minute drive apart, so I always try to hit up both to get a variety of backdrops for your elopement photos.
Big Horn Lookout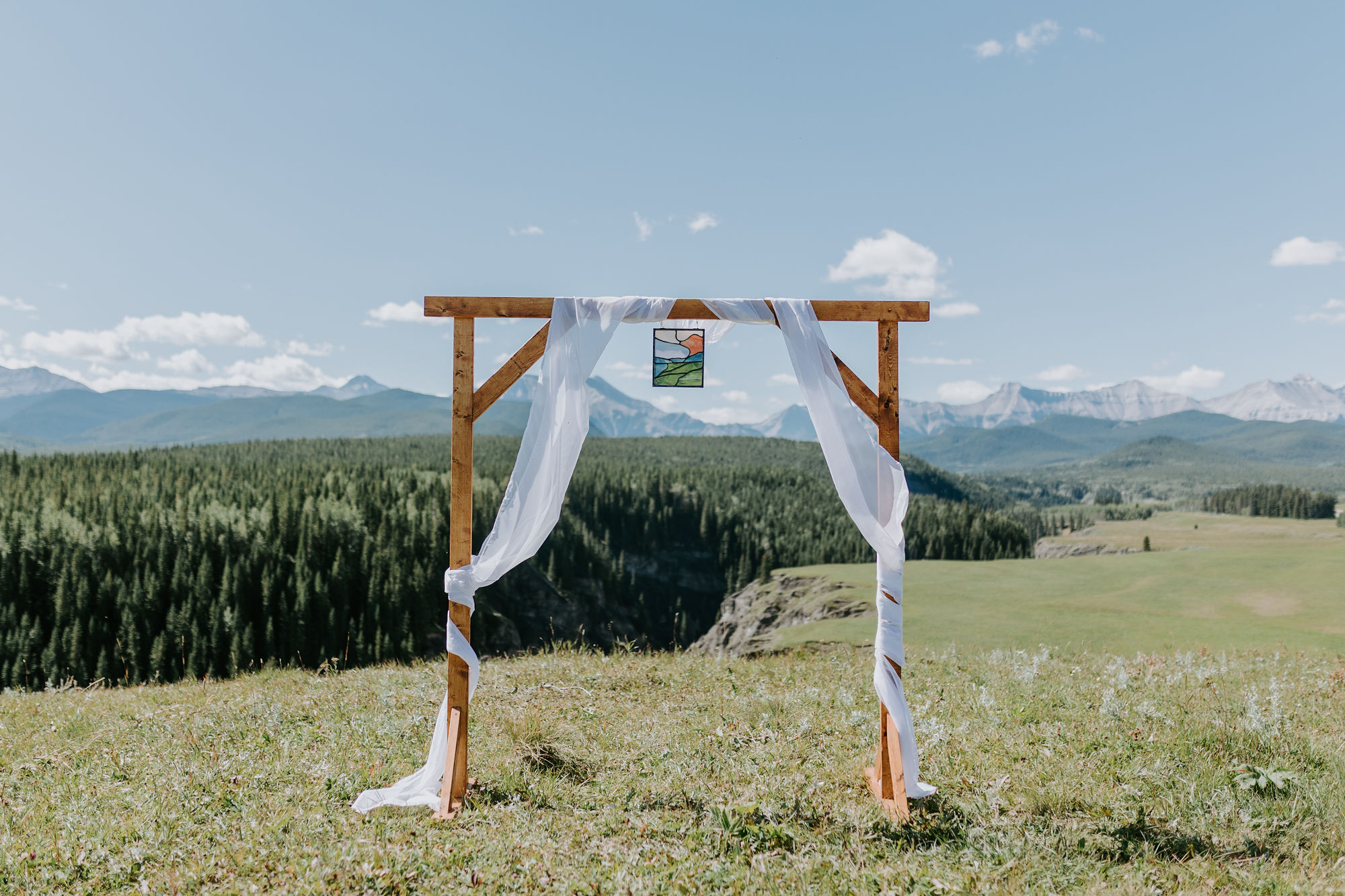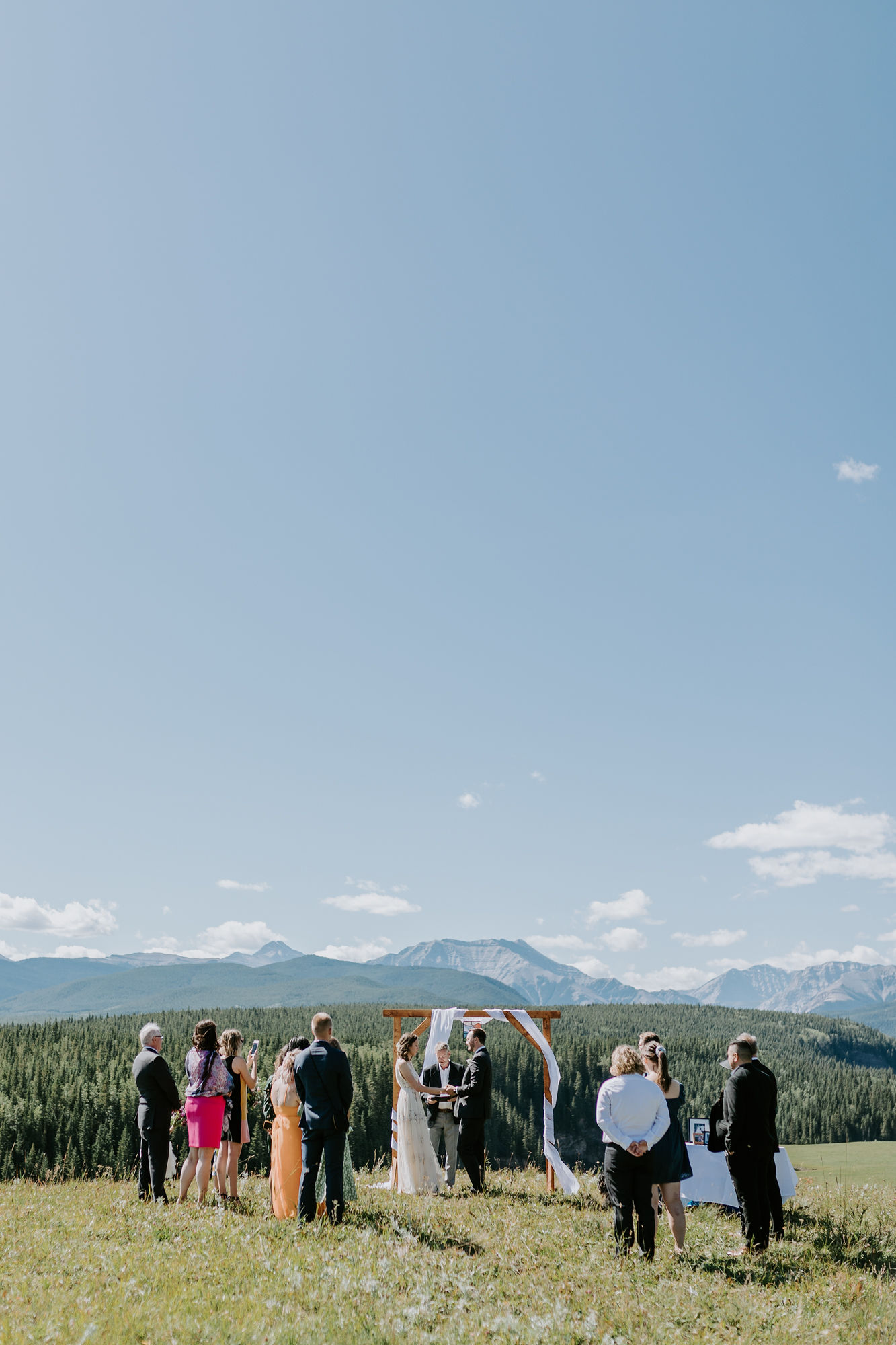 Big Horn Lookout is one of Alberta's hidden gems. I love this location for its wide open meadow and dramatic cliffs overlooking the river. A bit of walking (10 mins or so) is required to get from the parking lot into the meadow, but once you arrive the views are absolutely worth it.
---
Thank you so much to Deanna for sharing her favourite Calgary elopement locations with us, plus her beautiful photography and helpful descriptions! Don't forget to follow Deanna on Instagram and her website for her latest updates and wedding photos.
Ready to plan your Calgary elopement? Check out our Intimate Elopement + Photography package and get in touch to book your Calgary wedding officiant and photographer today!