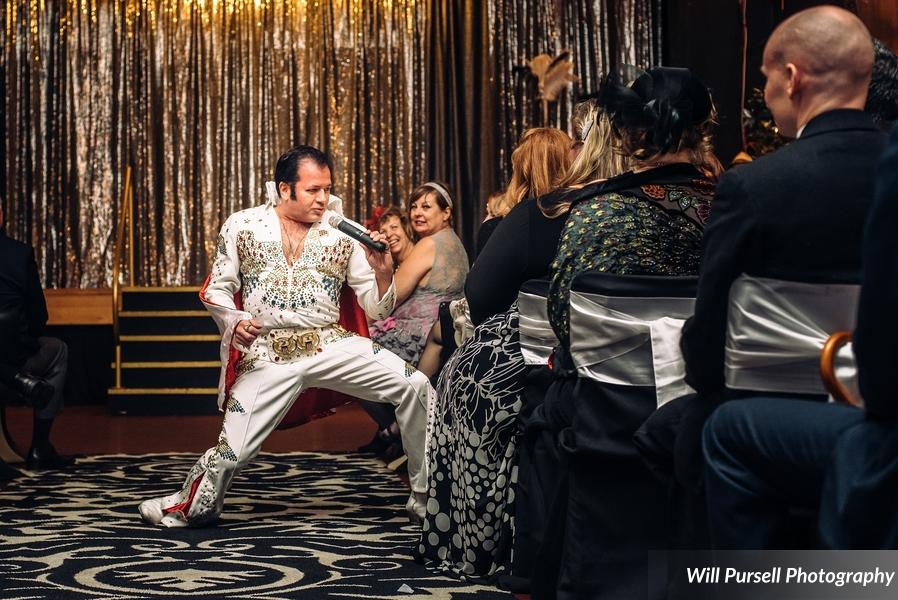 At Young Hip & Married, we're all about you doing your wedding, your way. If you're not into traditional elements or something ordinary, we encourage you to throw those out and bring in your own ideas. One couple that totally took that to heart was Starr and Kevin with their Vegas themed wedding – complete with an Elvis impersonator!
Before she met Kevin, Starr was always moving from country to country and wanted their wedding to reflect her travels. She wore a red shawl to symbolize her time spent in Japan and a Vegas theme to represent her time living in Vegas.
Starr and Kevin went all out with the Vegas theme. They had live performances and introduced a 20's flapper dress code for their guests. And, of course, it's not a real Vegas themed wedding unless the king himself is there to help you get married. Our Officiant Cory got to share the stage with Elvis Presley!
If you want to have an out of the box wedding, check out Kevin and Starr for some inspiration!
Photos by Will Pursell Photography: