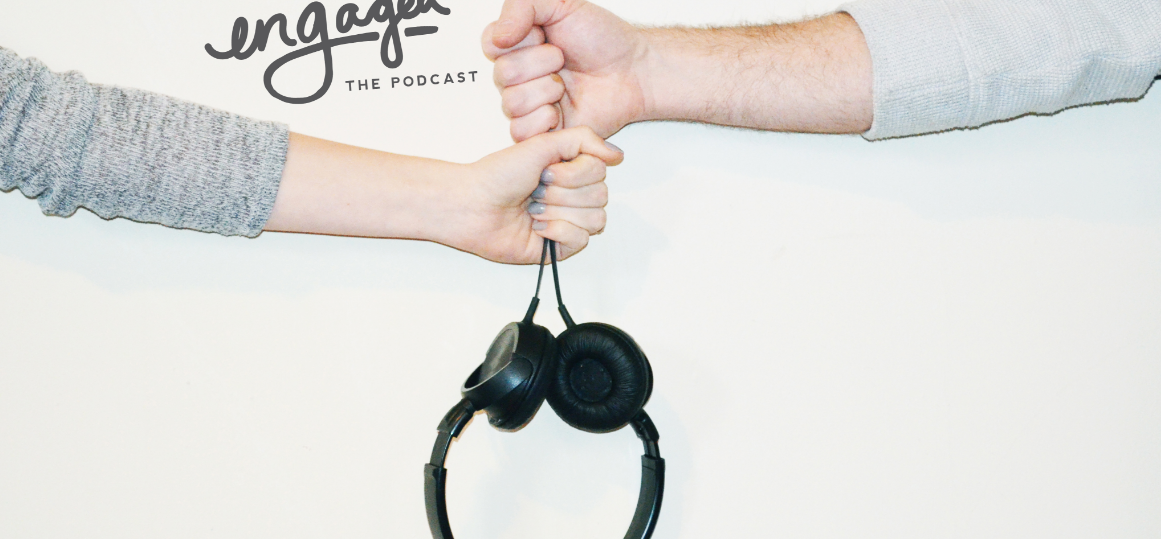 Planning a wedding can sometimes feel like a full time job. Except, no one is paying you and you still have to go to your actual full time job. You're knee deep in seating charts, dress measurements and florist phone numbers. Your girlfriends are helpful and your mom is a phone call away but sometimes you just need a little voice in your ear saying, "You've got this! You are going to make it through and have an awesome wedding." Enter: wedding and relationship podcasts!
Bridechilla
We LOVE the Bridechilla podcast hosted by Aussie comedian turned Londoner, Aleisha McCormack. As Aleisha puts it, the Bridechilla Podcast helps you plan your wedding, minus the bullshit. Aleisha gives no-nonsense advice and offers tons of support to her Bridechilla and Groomchilla listeners around the world. She welcomes guests from the industry and answers listeners' voicemails. Check out the Bridechilla Podcast with your virtual bridesmaid, Aleisha.
Put A Ring On It
If you're looking for some expert advice and insider tips, you'll find them on the Put A Ring On It podcast. This podcast invites wedding vendors, experts and professionals who share their behind the scenes tricks and dive deep into all the wedding topics you could dream of. Put A Ring On It says they are the anti-boring wedding podcast and we would have to agree.
Engaged
We love that Engaged is hosted by a real life engaged couple. This podcast followed Kali and Ryan on their journey of going from engaged to their wedding in the fall of 2016. If you're newly engaged, go back to the beginning of Engaged and follow along with their journey. They'll take you through all of the planning and pressures that occur before a wedding and bring advice from other real couples too.
The Marriage Challenge
At YH&M, we want you to have awesome marriages just as much (or even more!) than we want you to have an awesome wedding. This podcast reminds you that there's more to your wedded life than just the one day wedding. Listen up to The Marriage Challenge to get advice on how to deal with your in-laws, blending families, surviving the holidays and more.

How Do I Money?
How Do I Money is a podcast hosted by husband and wife, Derek and Carrie, all about everyone's favourite topic: finances. One of the biggest issues in relationships is money but with Derek and Carrie's casual and comfortable approach, you'll be able to confront your money issues minus any awkwardness.

Headspace
While not technically a wedding or relationship podcast, we think Headspace is an essential download for anyone planning a wedding or starting a marriage. Headspace is meditation made simple. Each one of the podcasts will take you through a guided meditation, helping you to relax and reconnect. So when the stress of squeezing in your cousin's last minute plus one is about to drive you up the wall, take a break and pop in an episode of Headspace.
written by Riana Ang-Canning