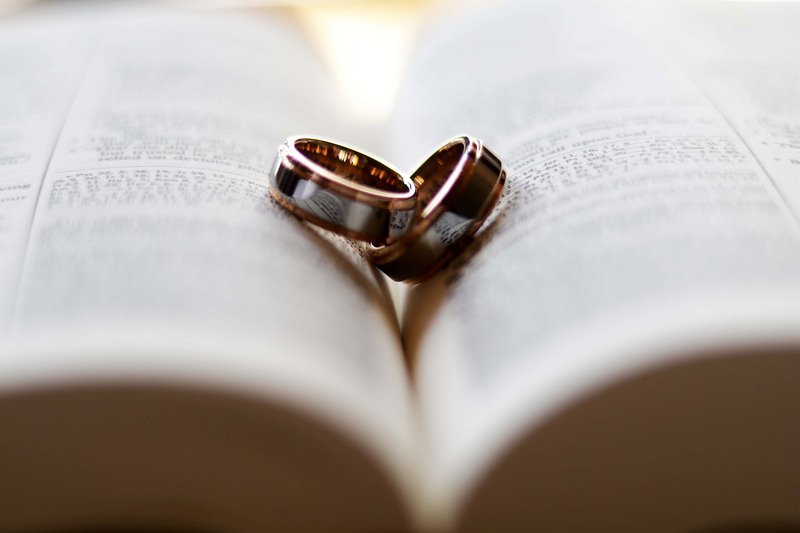 More and more couples are choosing to add a wedding prayer into their wedding ceremony. Whether you're religious or not, if you're looking for a special way to bless your marriage and bring the focus back to what's most important to you, a wedding prayer is a powerful way to do that.
What is a wedding prayer?
A wedding prayer is a short prayer, blessing or reading that is recited during the wedding day. Generally, these prayers call on a religious or spiritual figure to bless the couple and their marriage. However, you don't have to be religious, or specifically Christian, to incorporate a blessing into your wedding day.
Check out our list of the 27 best wedding prayers for your wedding ceremony to find the perfect prayer for you! Whether you choose to honour your religious beliefs, spirituality, culture or traditions, this list is a great starting point.
Who should say the wedding prayer?
Depending on the type of ceremony you're having, there may be a specific person who recites the wedding prayer. For example, if you're getting married in a religious institution, generally the religious leader will say a traditional wedding blessing.
But at the end of the day, it's really up to you! You can ask your officiant to incorporate a wedding prayer into your ceremony, have a member of your wedding party do a spiritual reading, or ask a parent to say a blessing. This is also a great chance to invite a family elder or guest of honour to participate in your ceremony by reciting your chosen wedding prayer.
When is the prayer said during the ceremony?
With Young Hip & Married's Custom & Creative Ceremony package, you can work with your officiant to design the script for your ceremony and incorporate a prayer wherever you think is best. Your officiant is happy to make suggestions that will work best for overall flow.
Many couples choose to start their ceremony with a prayer, setting the tone for a powerful ceremony to follow, or end their ceremony with a prayer, as a meaningful way to close. Of course, you can also incorporate a blessing into the middle of the ceremony or even as you're signing your marriage licence.
How else can you incorporate a prayer into your wedding day?
Wedding prayers don't have to be limited to just the ceremony and they don't always have to be recited aloud. Here are a few more ways to incorporate your favourite wedding prayers, blessings or readings into your wedding day:
Add a prayer to your ceremony program for guests to read before or after the ceremony.
Put your favourite blessing on your wedding website to help set the tone for the wedding day.
Incorporate a prayer into your wedding favours, such as inscribing a photo frame with a verse from your chosen prayer.
Ask an honoured guest to say a prayer at your wedding reception. This is often done before dinner is served to bless both the couple and the yummy food!
If your religion or spirituality is very important to you, you may want to start your wedding day with a prayer. This could be something you do with your wedding party as you're getting ready or alone before you walk into your ceremony.
You could also take a private moment to reflect on a wedding prayer together as a couple. This is a great way to focus on what matters most to both of you during your special day!
---
Will you be adding a wedding prayer to your wedding day? Don't forget to check out our list of 27 prayers to find the perfect one for you!
written by Riana Ang-Canning