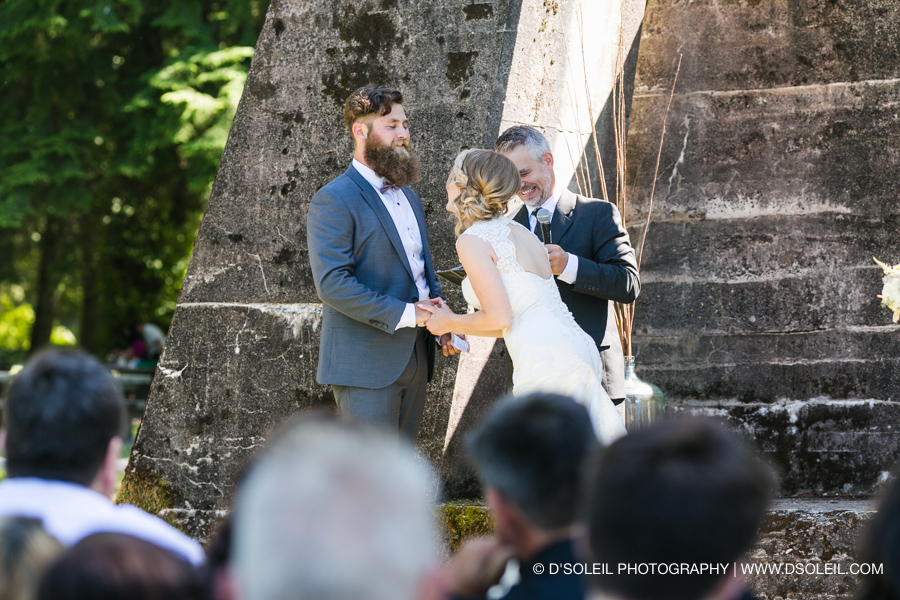 Couples who work with our Young Hip & Married wedding officiants often say, "You were the perfect mix of funny yet meaningful, light-hearted but serious." We strive to ensure your wedding ceremony is everything you want it to be and more. 
Many people think that wedding ceremonies have to be boring. They think that all wedding ceremonies are dull, traditional and follow the same script. But that isn't true! At Young Hip & Married, we're on a mission to eradicate boring wedding ceremonies from the face of the planet.
With our
Custom & Creative Wedding Ceremony Package
, we write a personalized ceremony just for you. This custom script will perfectly capture everything you want from your ceremony. You have final say over what makes the cut and the ability to creatively add to your ceremony.
Your ceremony doesn't have to be any one thing – it can be a mix of a lot of things! The best ceremonies leave space for a little bit of everything: funny moments that have your guests laughing in their seats, serious moments for everyone to understand the gravity of the ceremony, sweet moments that bring a tear to your eye, and everything in between. Your ceremony is a time for you to cry, laugh, smile and feel however you're feeling in that moment.
Don't shy away from emotion during your wedding ceremony. And don't shy away from creating a ceremony that is uniquely your own! This is the start of your marriage, so it should truly feel like the two of you. Whether you want a serious moment, a funny moment, a romantic moment – or a moment with a bit of everything – we can make that happen for your wedding ceremony!
These four photos below by D'Soleil Photography capture the essence of this so well! Thanks to Nicole and Tyler, and their officiant, for showing off the many faces of a wedding ceremony.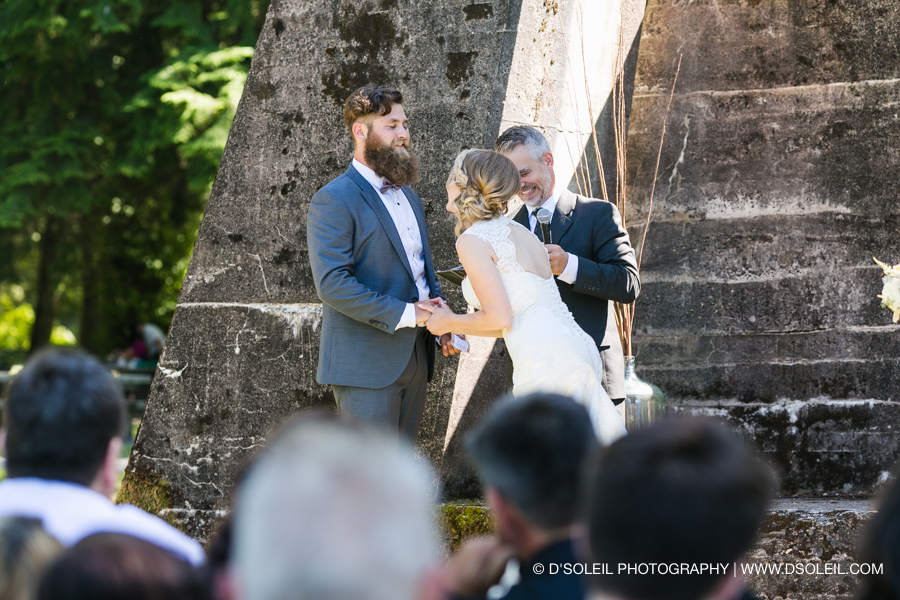 You'll probably laugh.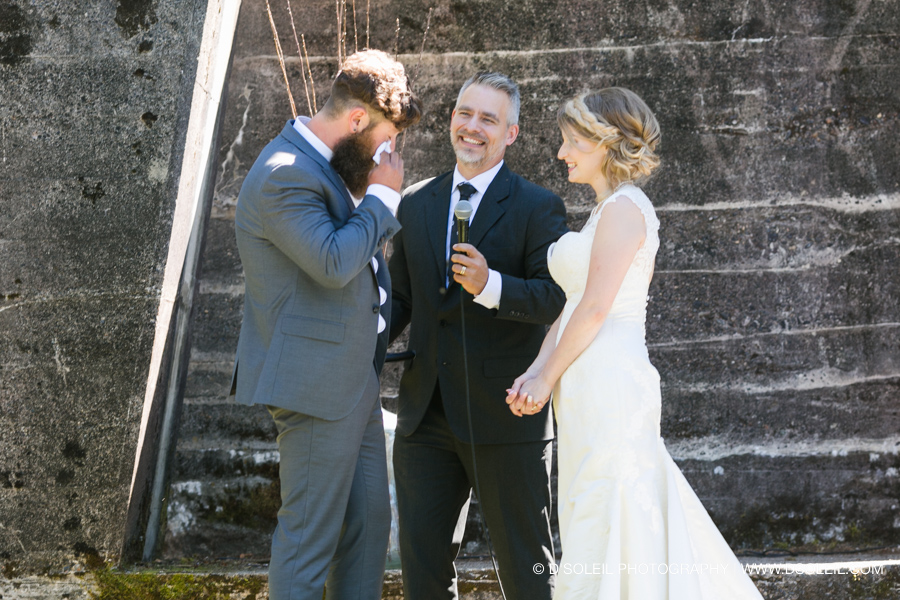 You might cry.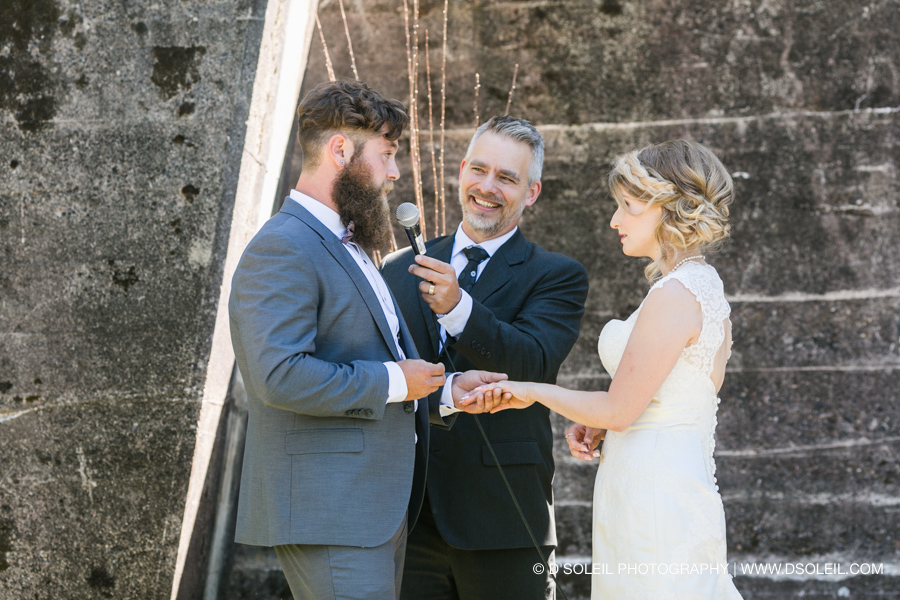 We'll be right your side.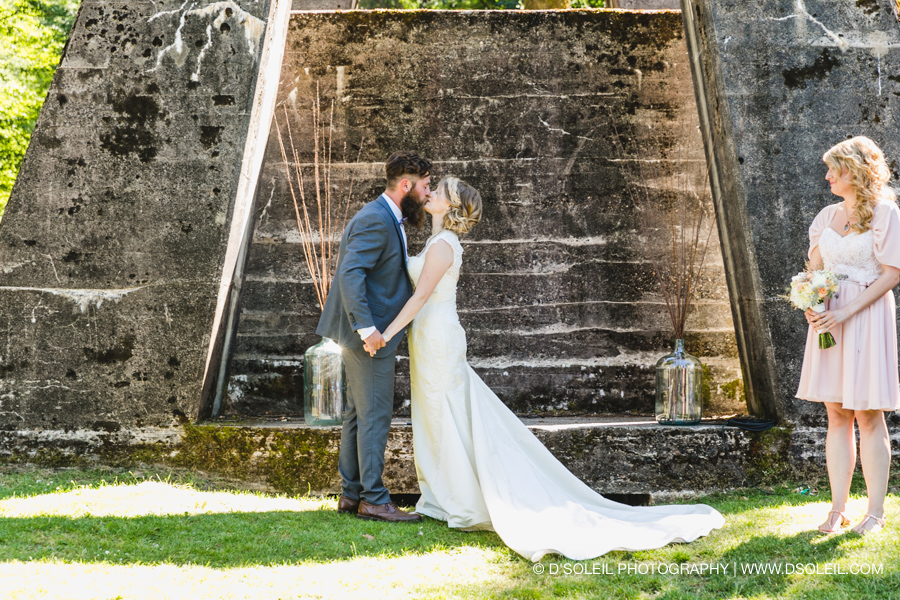 And we'll know when to get out of the way.