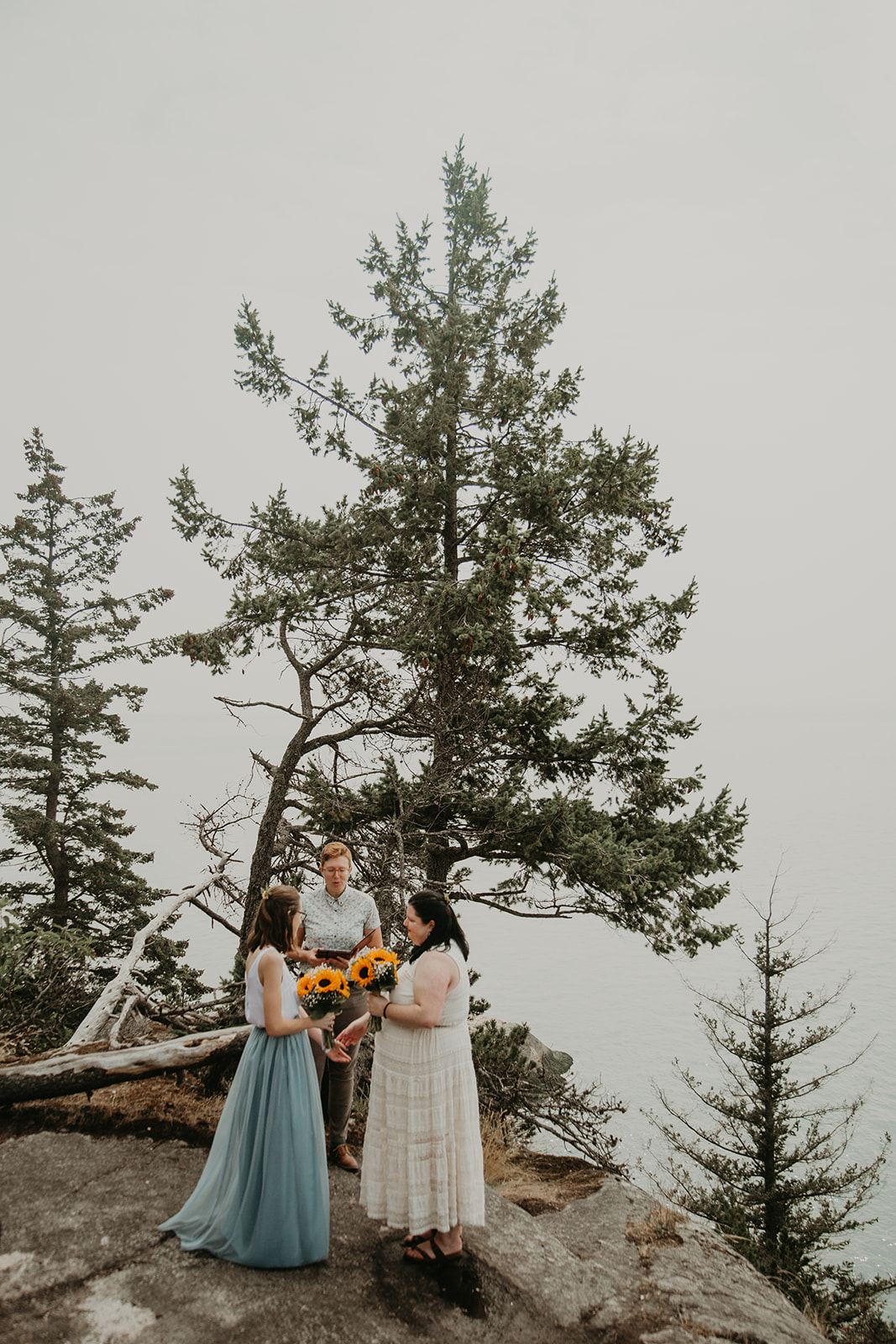 How do you know what type of wedding ceremony is right for you? Do you want an intimate ceremony with just you two or a larger party where you can be surrounded by everyone who loves and cares for you? Do you want a custom ceremony written specifically for you or do you prefer to keep your love story totally private?
At Young Hip & Married, we offer a variety of wedding ceremony packages to suit your needs. Whether your wedding is big or small, on a mountaintop or in a ballroom, totally customized or more traditional, we have the perfect wedding ceremony package for you!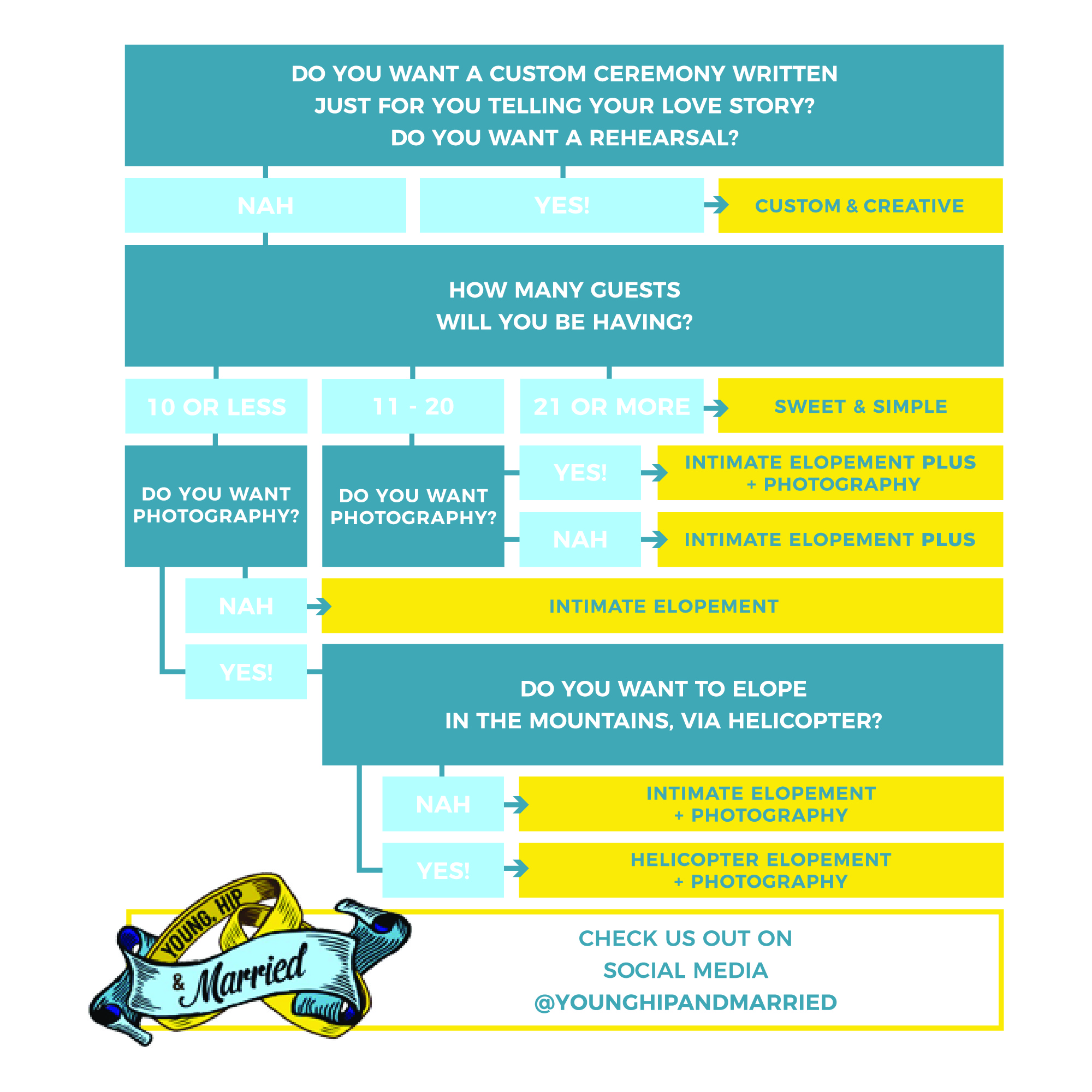 Now that you know what ceremony might be perfect for you, learn more about our ceremonies and what's included in each package. Check out our packages page (with current pricing) or this handy breakdown of each ceremony.
Got your ceremony package but not sure who should officiate your wedding? Meet our team of officiants and learn what questions to ask your officiant to make sure they're the right fit for you!
Still not sure which ceremony or officiant is right for you? Reach out to us! Our Customer Service Rockstars would be happy to chat through the options or customize something just for you.
We can't wait to help you have your wedding, your way with your ceremony in your style!
---
written by Riana Ang-Canning
feature image by Erica Miller Photography