We believe that every wedding and every wedding ceremony should be different because every couple is unique. But that doesn't mean there isn't some universal wisdom about weddings taking place in a particular city. So if you're planning a Los Angeles wedding ceremony, this is the post for you!
When you think of a Los Angeles wedding ceremony you might envision palm trees, Disneyland and celebrity wedding crashers. Or is it the beach, Hollywood sign and taco trucks? Turns out there's more to a Los Angeles wedding ceremony that couples need to be thinking about.
Read on for our top nine tips for your Los Angeles wedding ceremony!
Before we dive into the tips, we want to give a special shout out to Officiant Sarah who is the expert when it comes to an amazing Los Angeles wedding ceremony. She shared some of her best tips with us from her experience on the ground officiating in the LA area. 
---
Los Angeles is a great city for guests
If you're invited to a Los Angeles wedding ceremony, you're in luck. Los Angeles is an amazing city for guests! There's the Hollywood Walk of Fame, Venice Beach, Santa Monica Pier and so much more.
With a large airport, your guests should have no problem making it to Los Angeles. And with so much to see and do, your guests will definitely be able to make the most of their time in LA. For out of town guests, it can be a nice touch to leave a list of recommended activities, restaurants, etc. Or you could even organize activities for a wedding weekend such as a beach picnic or group trip to Disneyland!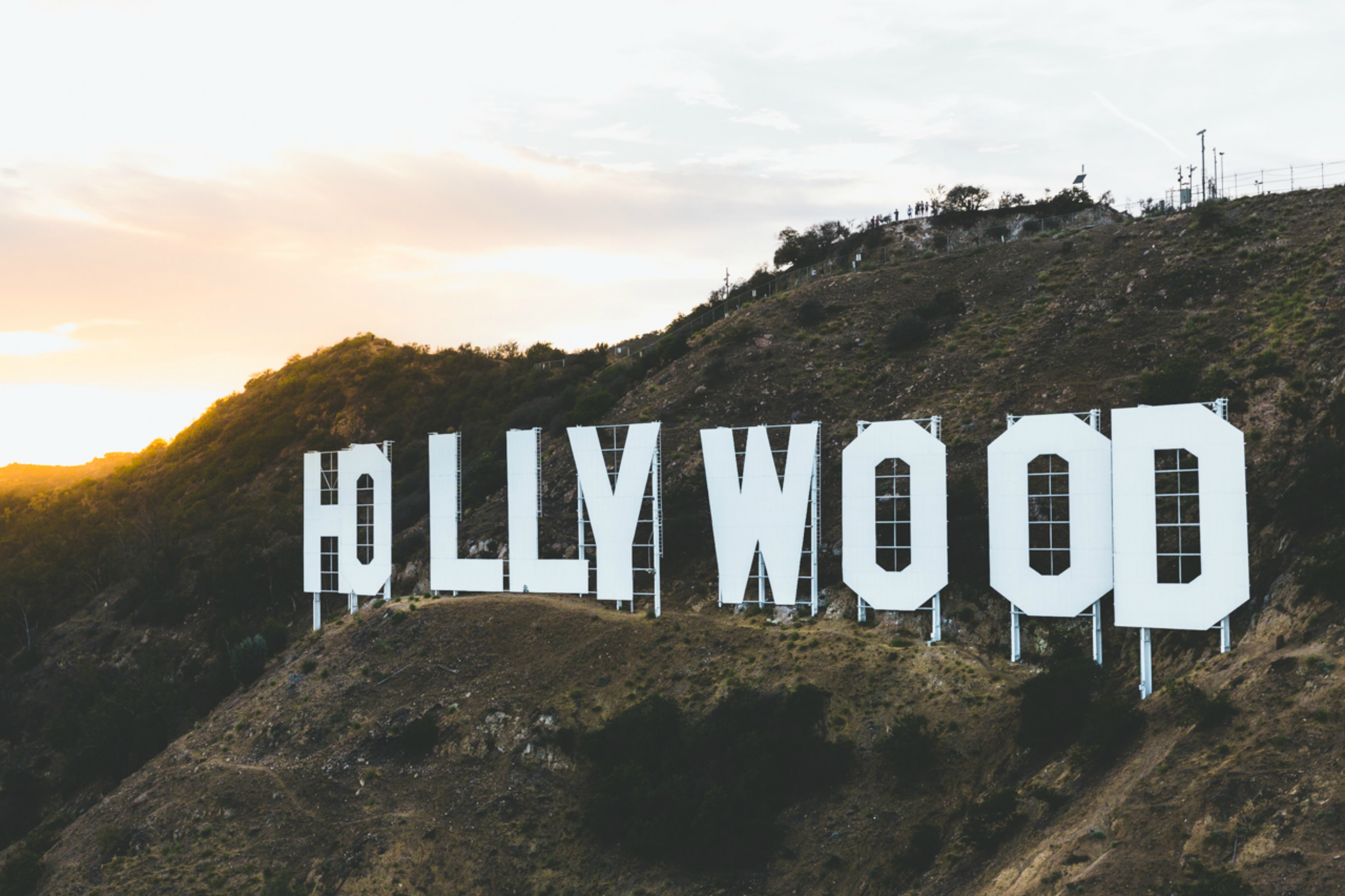 Consider the weather
As Officiant Sarah says, "LA has two seasons – hot and less hot."
If you're having an outdoor Los Angeles wedding ceremony, you need to prepare for the heat. You may want to provide sunscreen, fans and water for your guests, as well as shady areas for them to rest. Don't ask them to stay out in the direct sun too long or they will melt!
Luckily, most Los Angeles weddings don't get rained out as the city doesn't receive much rain. But you still need to be prepared for fog and clouds off the coast. And if you're getting married right on the coast, remember that it will be colder than in the city.
Traffic is awful, always
Officiant Sarah tells us, "Traffic and parking are everything, and should be considered with ceremony times/venues, etc." She couldn't be more correct! Los Angeles is known for its horrendous traffic so keep this in mind when planning your Los Angeles wedding ceremony.
Try to avoid having guests travel at rush hour, arrange for your hotel to be within walking distance of your venue and hold the ceremony and reception at the same venue to cut down on commuting. Give yourself and your guests lots of time to arrive by indicating an earlier start time on your invitations. And ensure your venue has adequate parking or encourage guests to carpool or use ride sharing services.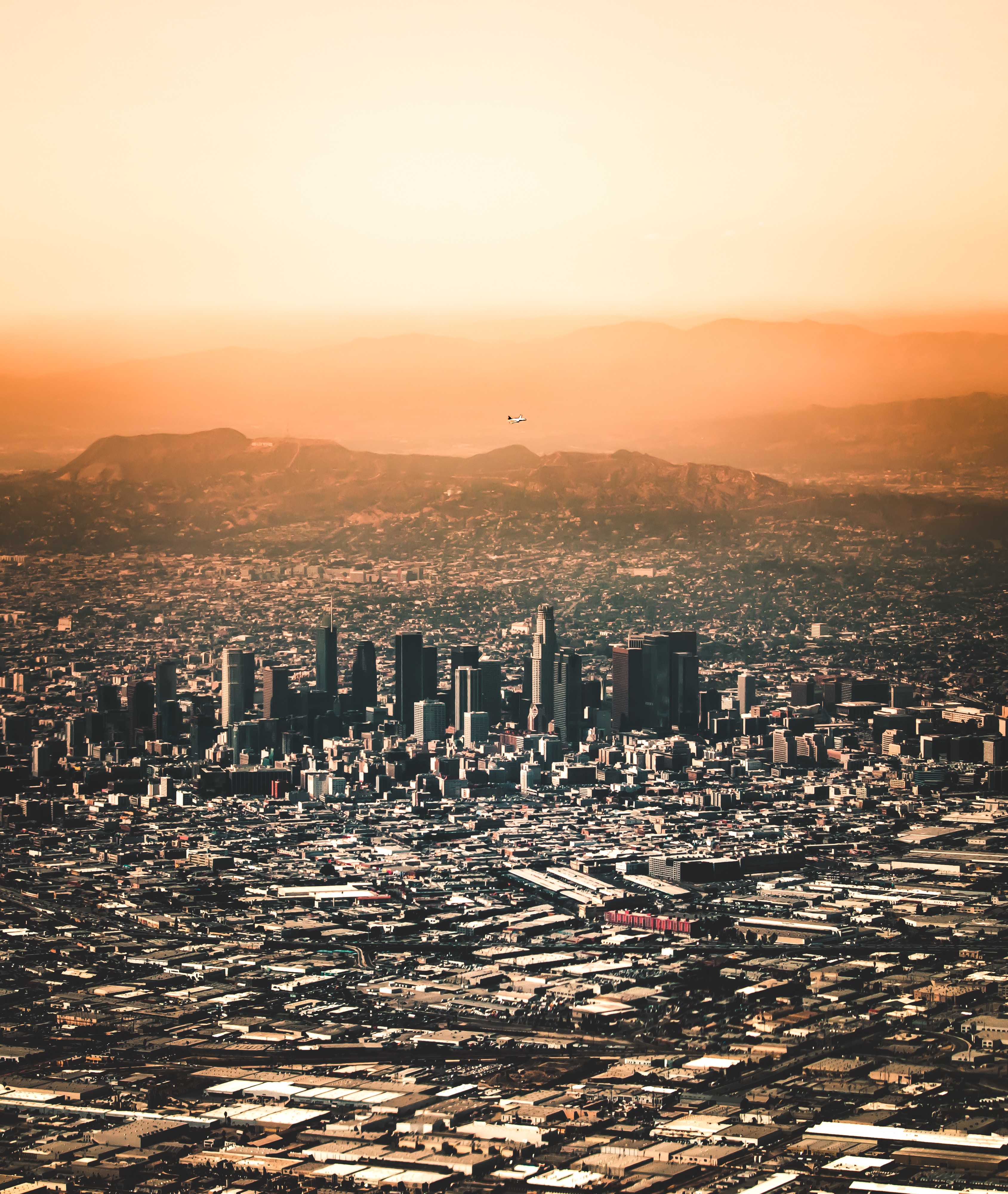 Consider your budget
Unfortunately, Los Angeles is one of the most expensive cities to plan a wedding. WeddingWire tells us that the average cost of a wedding in LA is $33,000 – which is $5,000 more than the national average. With great restaurants, cool venues and beautiful beaches, Los Angeles is a popular place to get married – and you may have to pay for that!
Choose your date carefully
While summer is traditionally known as wedding season, the most popular time for a Los Angeles wedding ceremony is actually in the fall. October is the most popular month for weddings in Los Angeles as it's after peak tourist season and peak summer temperatures have ended.
You also need to consider the city's social calendar when planning your wedding. You will probably want to avoid holding your wedding the same weekend as the Academy Awards, Grammy Awards, any NASCAR races and the Los Angeles County Fair. Of course, like in every city, you'll also want to be aware of major holidays and sports games that could make hotels impossible to find and flights incredibly expensive.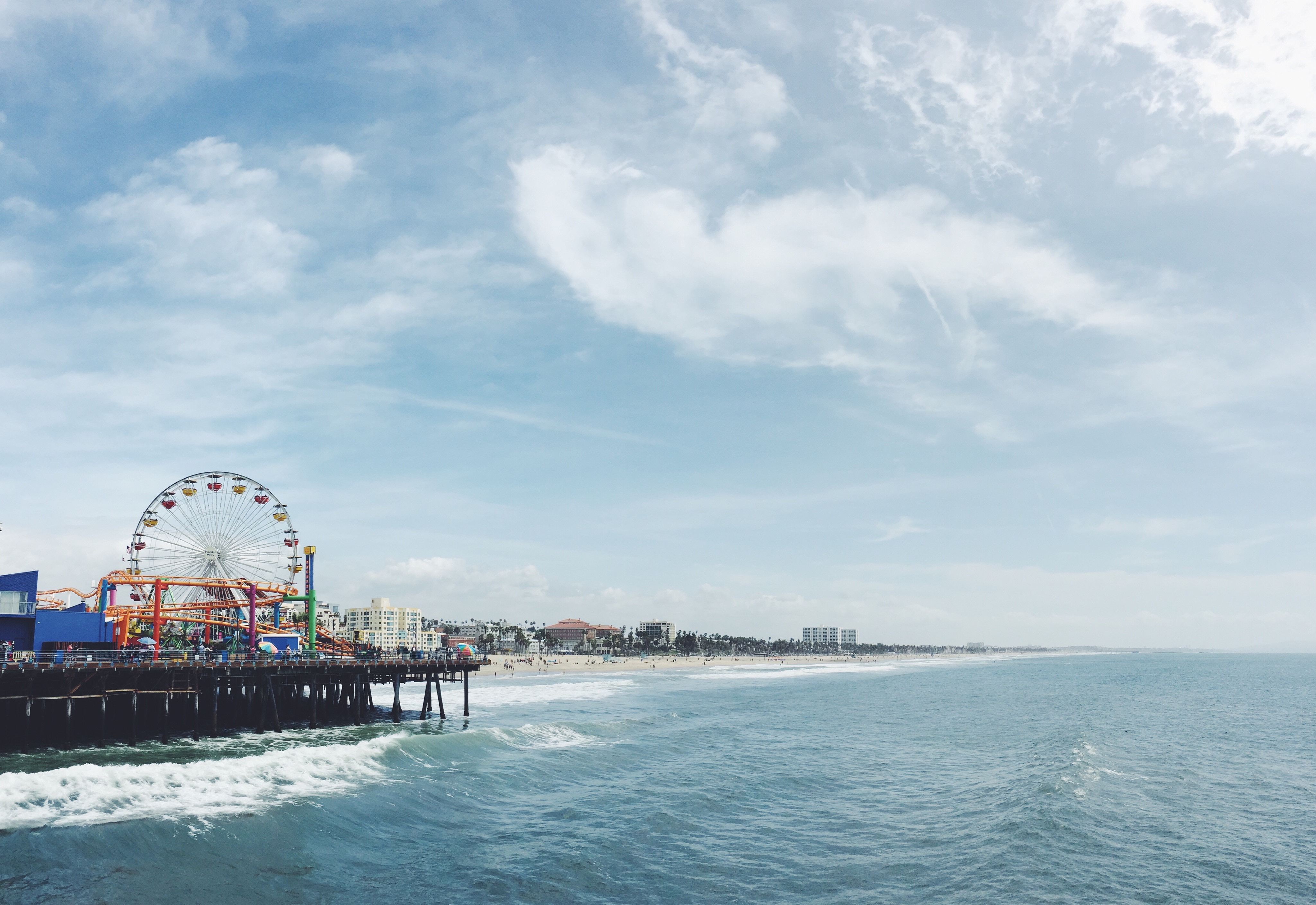 Know the Los Angeles wedding ceremony trends
Officiant Sarah reflects on one trend saying, "A lot of people like to do their own flowers via the LA Flower district." The Knot confirms that California couples do prefer to opt for DIY free-form bouquets and centerpieces with lots of herbs and greenery.
Other Los Angeles wedding trends include family-style receptions for a more homey feel, farm to table dining options and putting a spin on classic traditions. Of course, beach weddings are also very popular in Los Angeles.
The Knot also tells us that 25% of Los Angeles couples host black-tie weddings. On the whole, California couples, especially those in Los Angeles and Palm Springs, prefer to hold a formal or semi-formal wedding.
So many venues, so little time
Los Angeles is more than just beaches! You can hold your Los Angeles wedding ceremony in any number of cool venue such as an aquarium, a sports stadium, a movie studio, a unique restaurant or a converted ranch.
If you do opt to have your wedding on the beach, make sure you look into permits. Some beaches require permits and it may depend on the size of your wedding. This also goes for weddings held in parks, gardens and other public spaces. Be sure to check with the county about any applicable permits you may need.
Watch your rental budget
Los Angeles is home to many beautiful ranches, wineries and beaches that make the perfect backdrop for an outdoor Los Angeles wedding ceremony. But many of these venues require you to bring in everything yourself such as chairs, tables, silverware and linens. And while this does give you the opportunity to personalize your wedding and choose things to your taste, it also requires more time, coordination and money.
Officiant Sarah offers up another alternative. She shares, "The most recent wedding I officiated was at a gem of a venue in Fullerton, CA, nestled between Los Angeles and Orange County. It was all inclusive (tables, chairs, ceremony space, catering) and was a steal considering how expensive renting stuff is down here—the Muckenthaler Cultural Center."
Know the laws
Brides.com warns us about some California laws that might put a damper on your wedding plans. Want to do a lantern send off after your Los Angeles wedding ceremony? Unfortunately, you won't be able to. Sky lanterns have been banned since 2014 due to fire hazards and breaking that law will result in hefty fines.
Open flames are also often not allowed in many Los Angeles venues due to fire hazards and insurance policies. So don't plan on lighting any candles until you've spoken to your venue. Balloon releases are also a no-no in California as they can endanger wildlife.
---
Ready to plan your Los Angeles wedding ceremony? Awesome!
With these tips, the only thing you have left to do is book an officiant. Meet our Los Angeles Wedding Officiants and get in touch to book one for your wedding!
written by Riana Ang-Canning