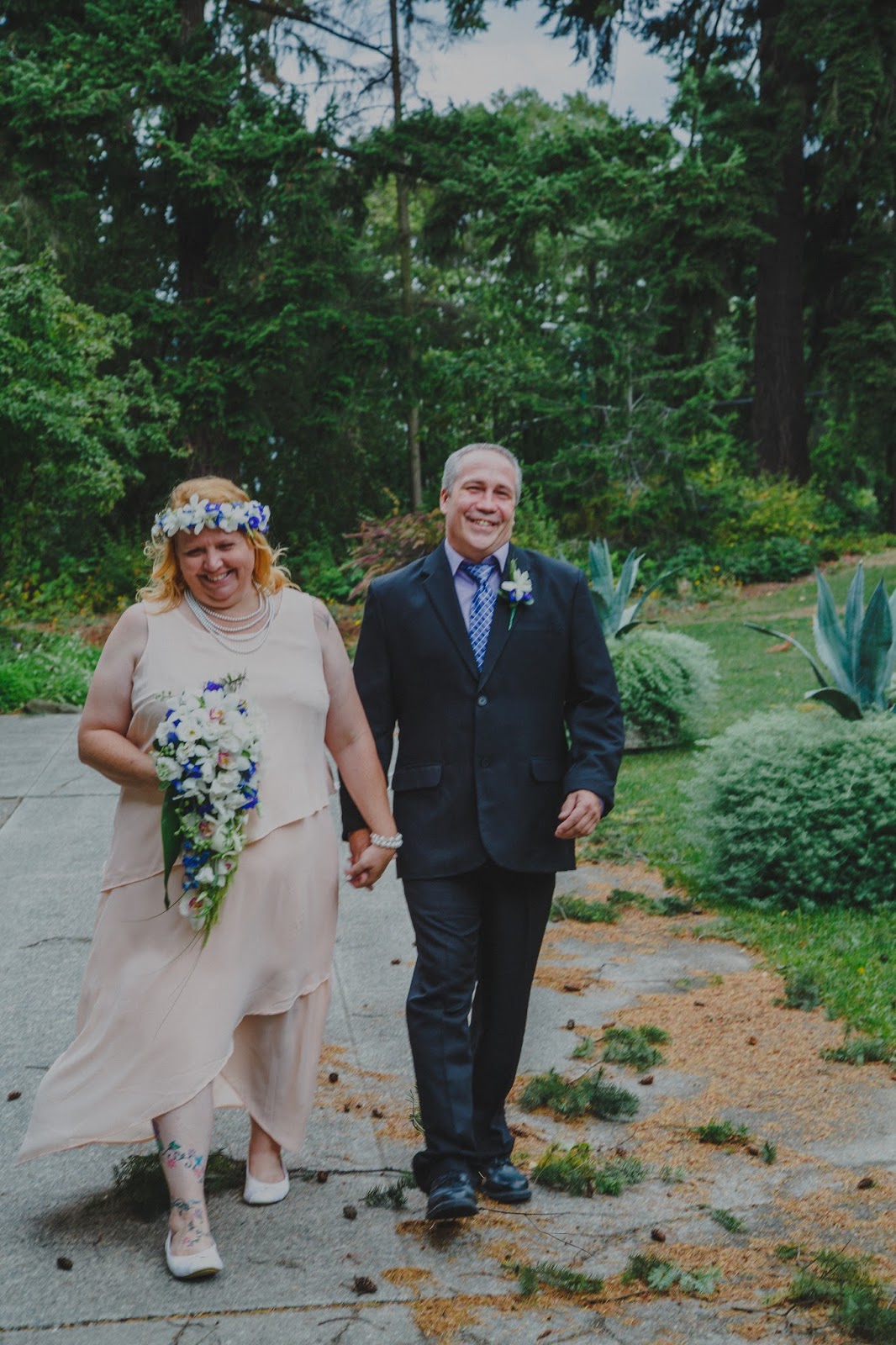 Corrina and Gavin had to move their wedding ceremony at Van Dusen Gardens inside because the biggest storm of the year was coming!
You can see all the leaves and pine needles under their feet. But they didn't even flinch. They were so happy to be married!  
Here are three ways you too can be prepared for any weather on your wedding day:
1.Have a backup plan! Even if it is a simple room, a giant tent, or umbrellas. Consider all the possibilities of an outdoor wedding and have a backup plan.
2. Stay calm! Just look at these two. At the end of the day, you will be married anyway!
3. When you have to make a last minute decision to move a wedding inside, decide who will make the call and when they will make it – and then stick to that plan. And then see #2.
1.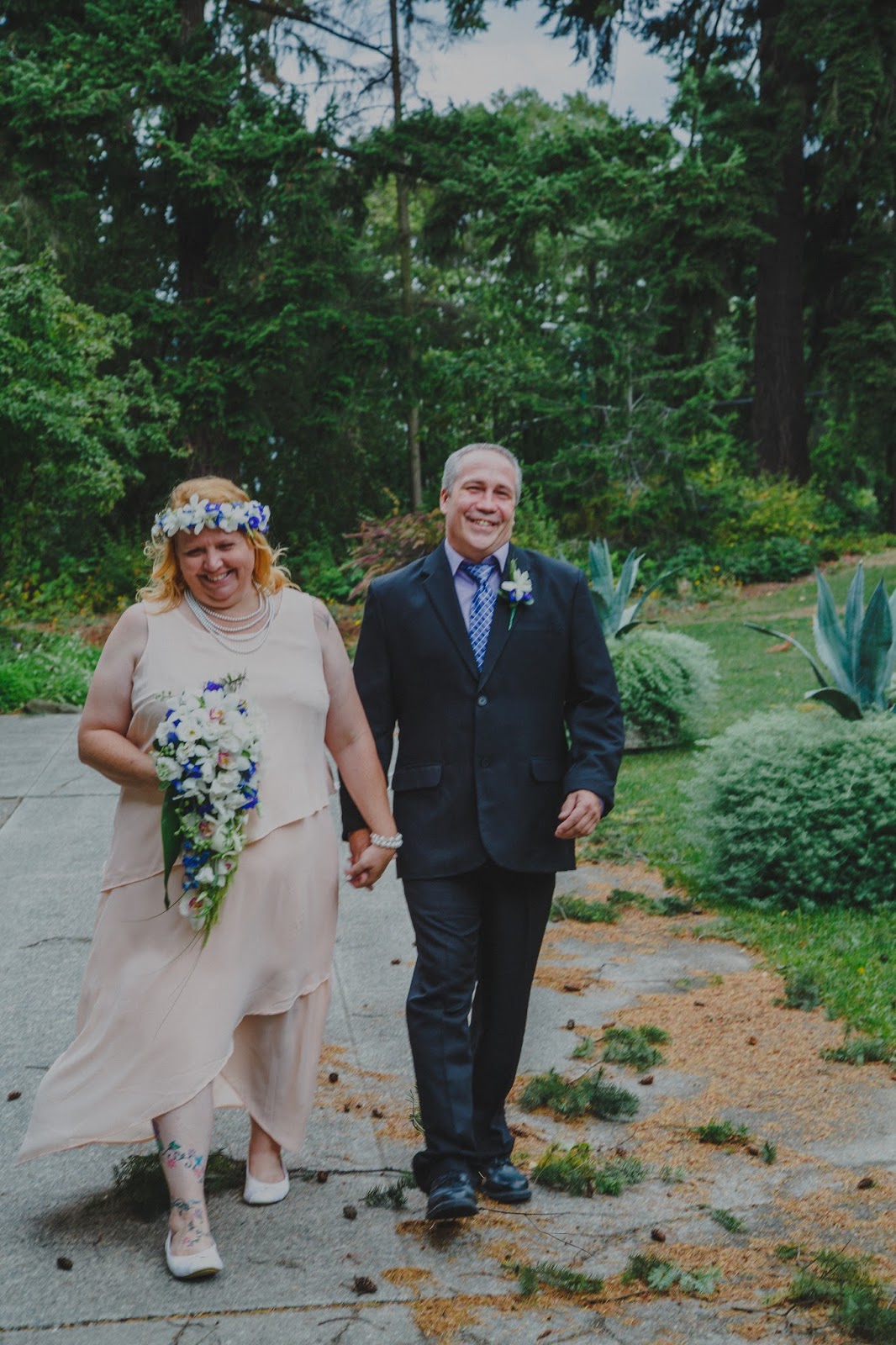 They are just strolling through the debris.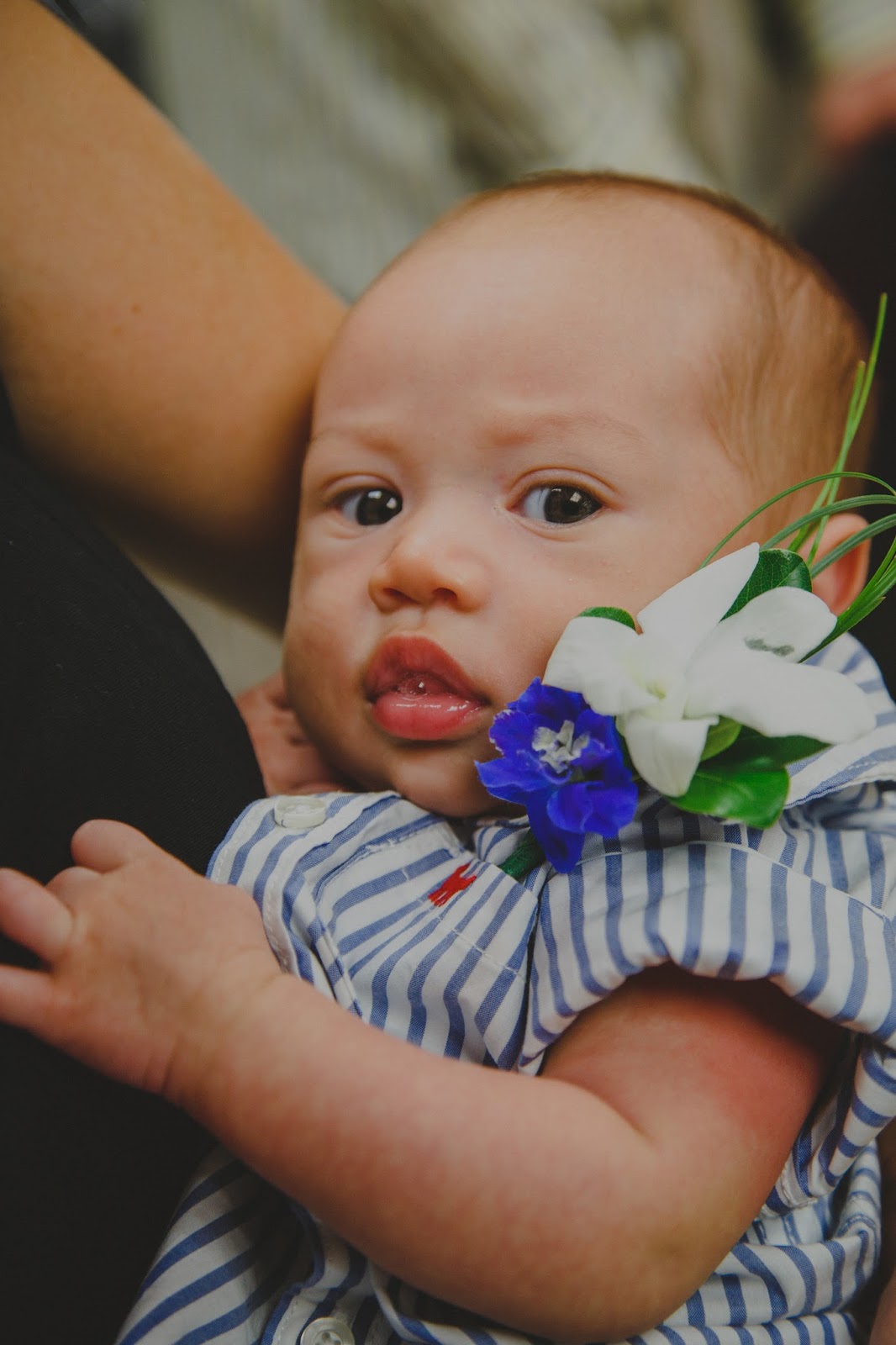 We couldn't resist including this special guest's photo.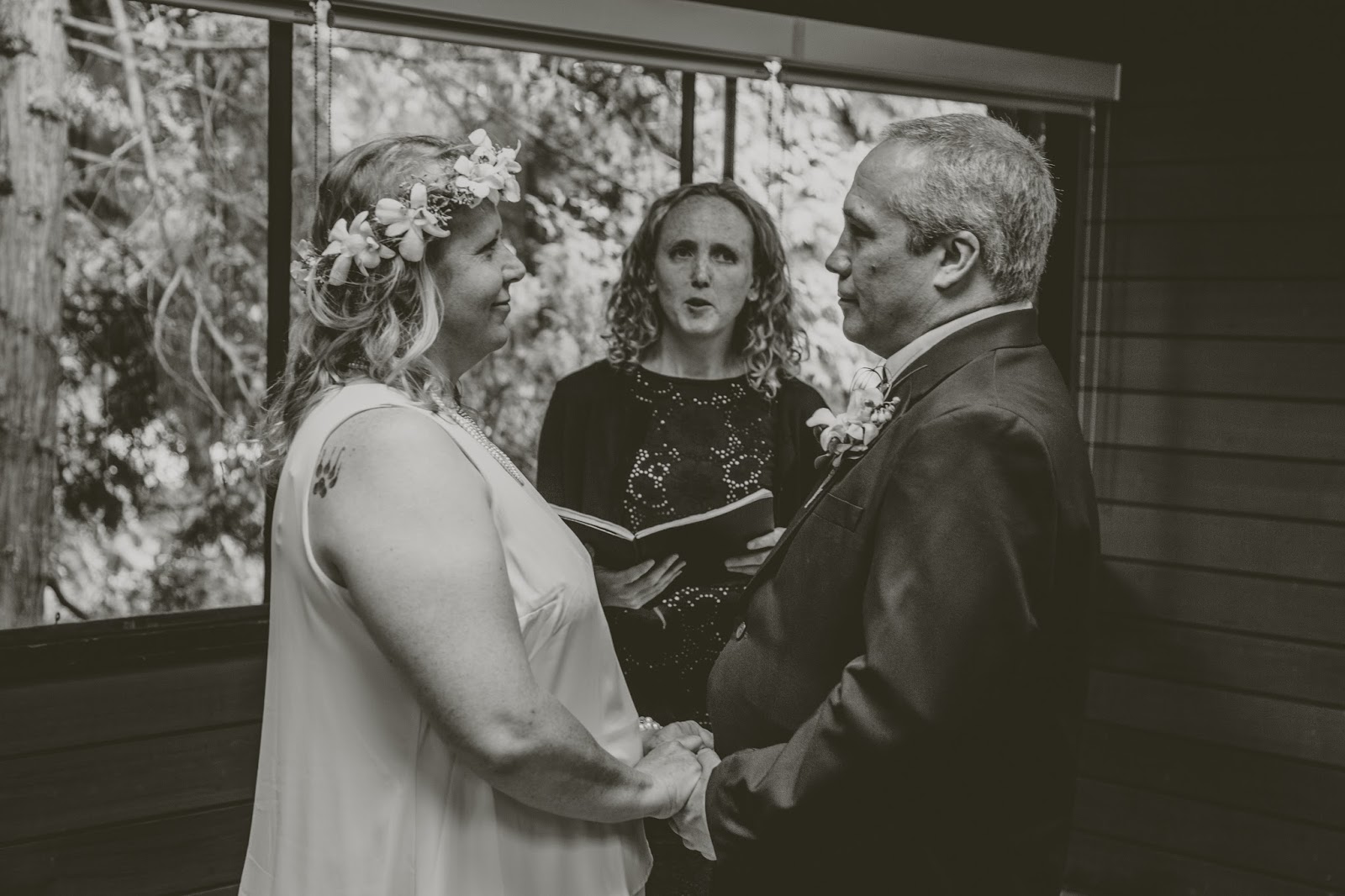 Here's our officiant Jane leading them through their vows.
Our officiant for our 'blustery' wedding day was Jane Halton, and she was wonderful, and our photographer was the very talented Erica Miller!  We chose the Elopement Package that included both an officiant as well as an hour of photography for a VERY fair price.  Both ladies were so awesome with helping making our day that much more special.  We had a very small ceremony on a VERY stormy day, but the ceremony and the photos made one totally forget about all the turmoil going on outside.  I will forever appreciate this business and all that they did for us.