Leading up to the big day, the rehearsal dinner provides the perfect opportunity for friends and family to gather, celebrate, and share in the joy of your upcoming wedding. To make sure your rehearsal dinner is one to remember, we've compiled a list of seven fun activities that will entertain your guests and set the stage for an amazing wedding celebration. Plus, we're sharing exactly what to do at a rehearsal dinner, who to invite and when to hold it!
But before you start planning your rehearsal dinner, you need to make sure you have your wedding ceremony rehearsal in order. Check out our wedding rehearsal faqs and wedding rehearsal timeline & checklist!
What is a wedding rehearsal dinner?
A wedding rehearsal dinner is when the couple getting married (or their families) treats everyone who attended their ceremony rehearsal to dinner afterwards. The rehearsal dinner is meant to thank everyone not only for attending the rehearsal, but for being a major part of the wedding (and presumably the couple's life!). It can be held at a restaurant or at someone's home. In cultures and times where the bride's parents would pay for the wedding, the groom's parents would then cover the rehearsal dinner.
These days, rehearsal dinners have become mini wedding events with speeches, decor, special outfits and more guests than just the wedding party invited. More on all of that below!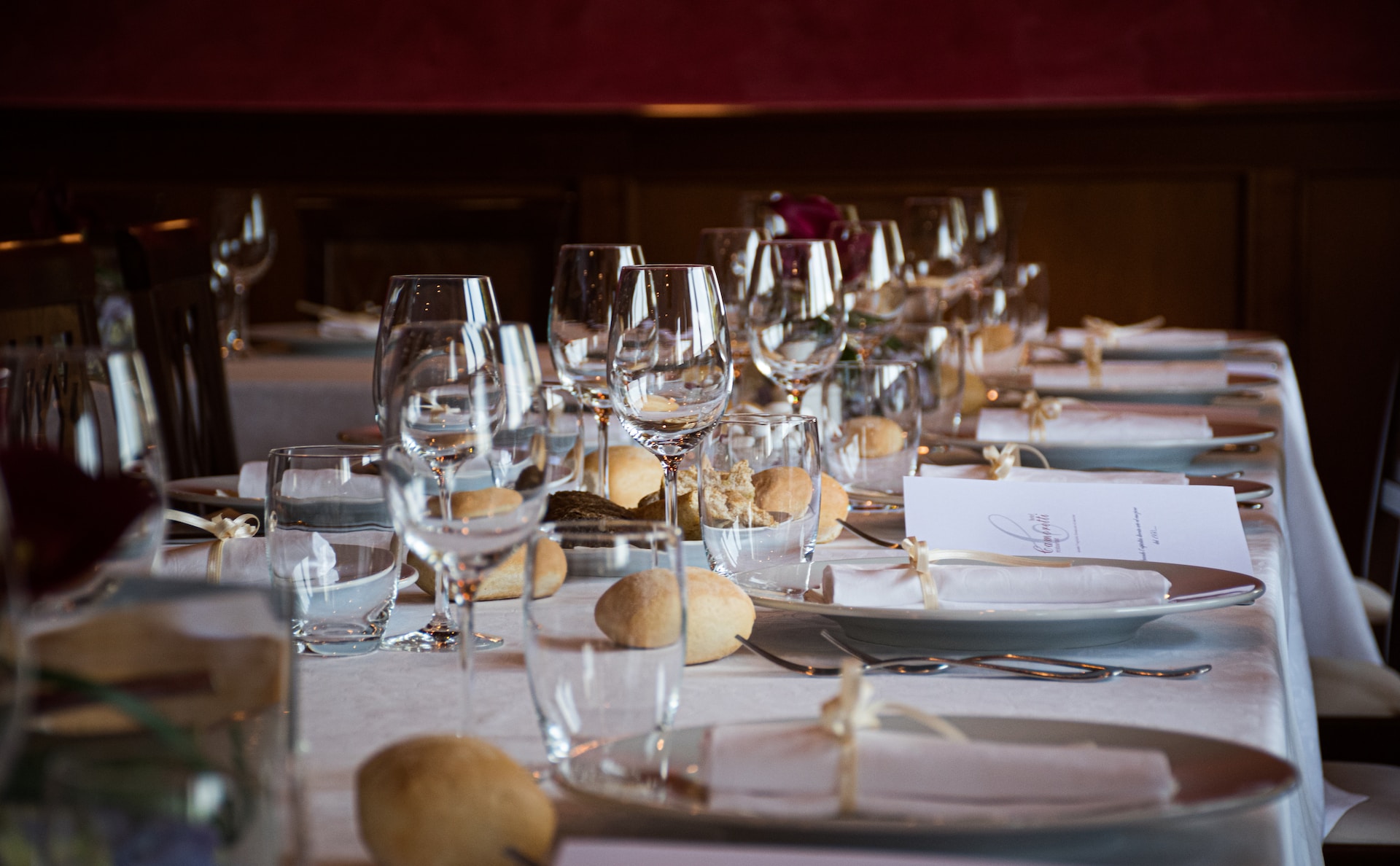 Who gets invited to the rehearsal dinner?
Traditionally, it was just the wedding party who got invited to the rehearsal dinner, as a thank you for their hard work in the wedding. So a rehearsal dinner would consist of the wedding party, the couple and their parents, if the parents were involved in the wedding. But in recent years, the rehearsal dinner has become a full-fledged wedding event where guests who did not attend the actual rehearsal and are not in the wedding party, such as out of town guests, are also invited.
You do not need to invite your wedding officiant, wedding planner or any other wedding vendor to your rehearsal dinner. While your officiant and planner should facilitate and attend your rehearsal, they aren't expecting to join you for dinner.
When should you have the dinner?
The rehearsal dinner is usually held right after the ceremony rehearsal, which we recommend holding a few days before your wedding. For example, you may rehearse from 4-5pm and then meet at the restaurant for 6pm. However, sometimes it's difficult to schedule a rehearsal for just before dinnertime. If you're rehearsing in the morning or afternoon, it's okay to take a break for a few hours and then meet up with your party again for dinner.
Not sure when you should plan your wedding rehearsal? Check out our wedding rehearsal FAQs! 
You also don't have to have a rehearsal dinner – you can have a rehearsal lunch, brunch, picnic, BBQ, etc. If it's more convenient for your schedule to treat your special guests to a different type of meal, go for it! We do, however, recommend holding the meal after you finish the actual ceremony rehearsal, not before. That way, you get the important business done first and are free to enjoy a relaxed meal with your loved ones (and you don't risk anyone drinking too much at the meal to participate in the rehearsal!).
How formal should a rehearsal dinner be?
That's really up to you! A wedding rehearsal dinner can be as formal or as informal, as large or as small, as decorated or as simple as you like.
Some couples and their families like to devote a lot of time to this dinner, treating it like a mini wedding reception with special outfits, catering and decor. This is a fun way to extend the wedding celebrations and a chance to do things you may not get to at your reception, such as wear a fun outfit or hear certain speeches. It can also be a great way to spend more time with your guests, especially those who are travelling to your wedding from out of town. But, an extra wedding event means added costs and planning time.
While we're always here for a beautiful dinner, remember that your wedding rehearsal dinner doesn't have to be a big thing if you don't want it to be. Its purpose is to say thank you to your wedding party and entice them to actually attend the rehearsal. That can be done with a seven-course meal in a private villa or with pizza and beer in your backyard.
Whether you decide to go big or keep it small for your rehearsal dinner, don't forget that the main point is the rehearsal. Some couples get so absorbed in the rehearsal dinner that they forgo the ceremony rehearsal altogether. Don't let that be you – the rehearsal is important!
What do you actually do at a rehearsal dinner?
Good question! The main point of a rehearsal dinner is to thank your wedding party by treating them to a great meal, so the focus should definitely be on eating together and enjoying each other's company. It's a great time to do a few speeches, hand out gifts and get excited for your big wedding day around the corner. Try to plan a relaxing evening where you can hang out with your party and not one filled with last minute wedding planning tasks.
Need more ideas for how to make your rehearsal dinner fun, personal and memorable? Keep reading!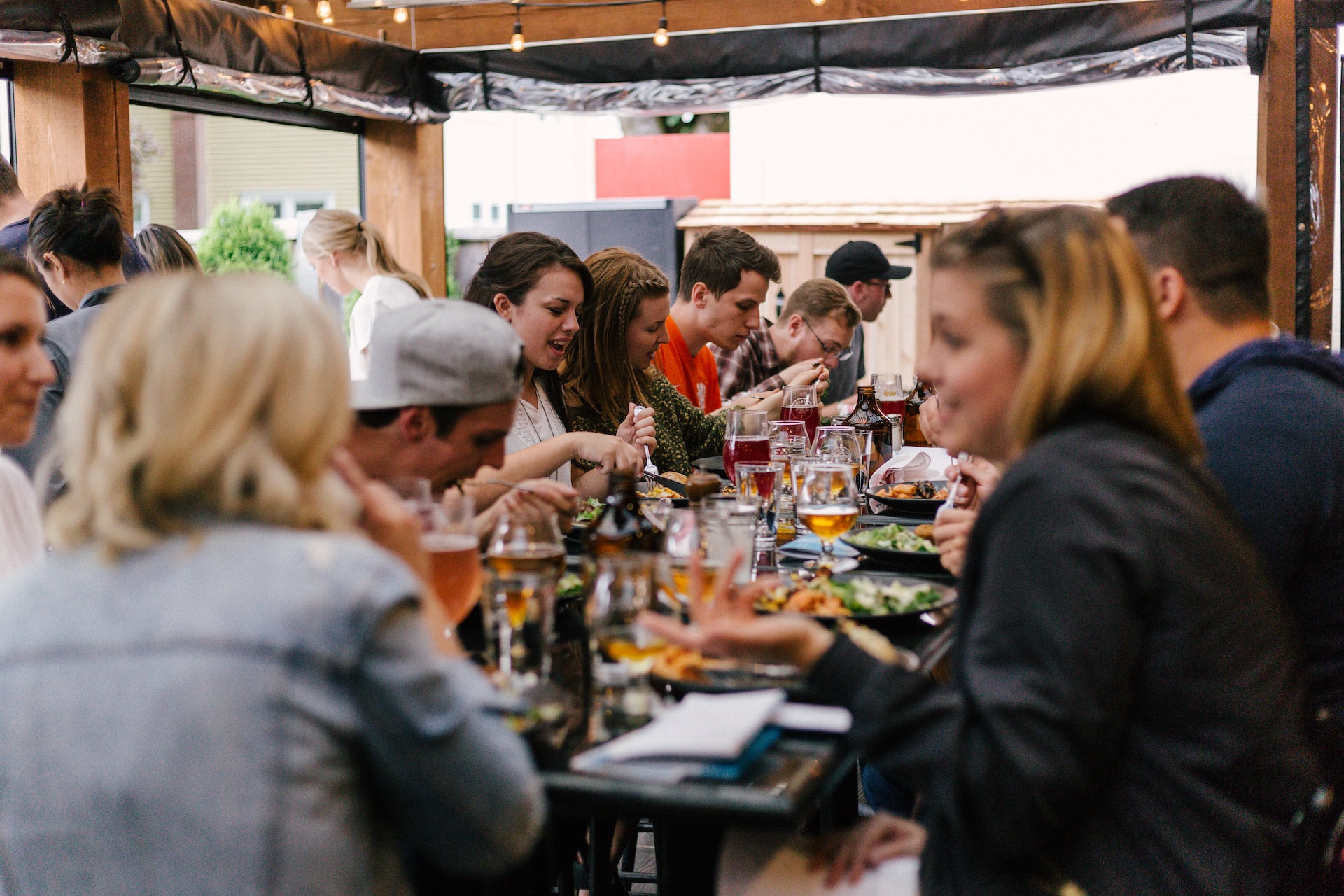 7 fun things to do at your rehearsal dinner
Regardless of the size and scope of your rehearsal dinner, you can still make it fun for everyone who attends! Here are seven fun things to do at your rehearsal dinner.
1. Listen to speeches
Many couples choose to have a few speeches at their wedding rehearsal dinner, such as the father of the groom speech. This is a great way to cut down on speeches at your reception and bring some poignancy and structure to your rehearsal dinner.
Plus, since the rehearsal dinner is usually more casual than the wedding reception, this is a perfect time for speech givers and toast makers to have some fun and crack a few jokes. Basically, if you're worried about one of your wedding attendants going rogue, hand them the mic on rehearsal night, not wedding night.
2. Wear fun outfits
Many couples like to wear special outfits for their rehearsal dinner. Because a rehearsal is less serious and less photographed than a wedding, you can have more fun with your outfit. Consider opting for a style that's completely different than your wedding day look or maybe rocking matching hats or custom jackets. Or get inspired by Paige & Correy below and wear outfits that honour your heritage – and look amazing!
Your rehearsal dinner can also be a good time to test drive anything you're planning to wear on the big day. Consider wearing the shoes or undergarments you've set aside for your wedding, especially if they're new to you. You could also have a hair and makeup trial scheduled for your rehearsal day.
3. Give out gifts
Your rehearsal dinner is the perfect opportunity for you to give thank you gifts to your wedding party and other loved ones, like your parents. These gifts should be thoughtful, personal and express your gratitude for all this person has done for your wedding and in your life. While Etsy is full of "bridesmaid boxes" and the like, we encourage you to think of specific gifts your loved one would really like, rather than a generic tumbler with their name on it.
While some couples prefer to wait to give gifts until the day of the wedding, giving them out at the rehearsal dinner means one less task on wedding day. It's one less thing for you to remember and for your party to have to keep track of all day long.
4. Play games
Who says a rehearsal dinner has to be serious and stuffy? You can absolutely play games at your rehearsal dinner and make it more fun and interactive for everyone.
If you're hosting a backyard BBQ, why not set up cornhole or bocce? If it's a rehearsal picnic on the beach, you can break out a frisbee or if you're having dinner at a pub, head to the closest pool table. An at-home rehearsal dinner is the perfect opportunity to host a board game night or challenge your wedding party to a few rounds of your favourite video game. Plus, if your wedding party members don't all know each other, you might want to play a few get to know you games at the dinner table.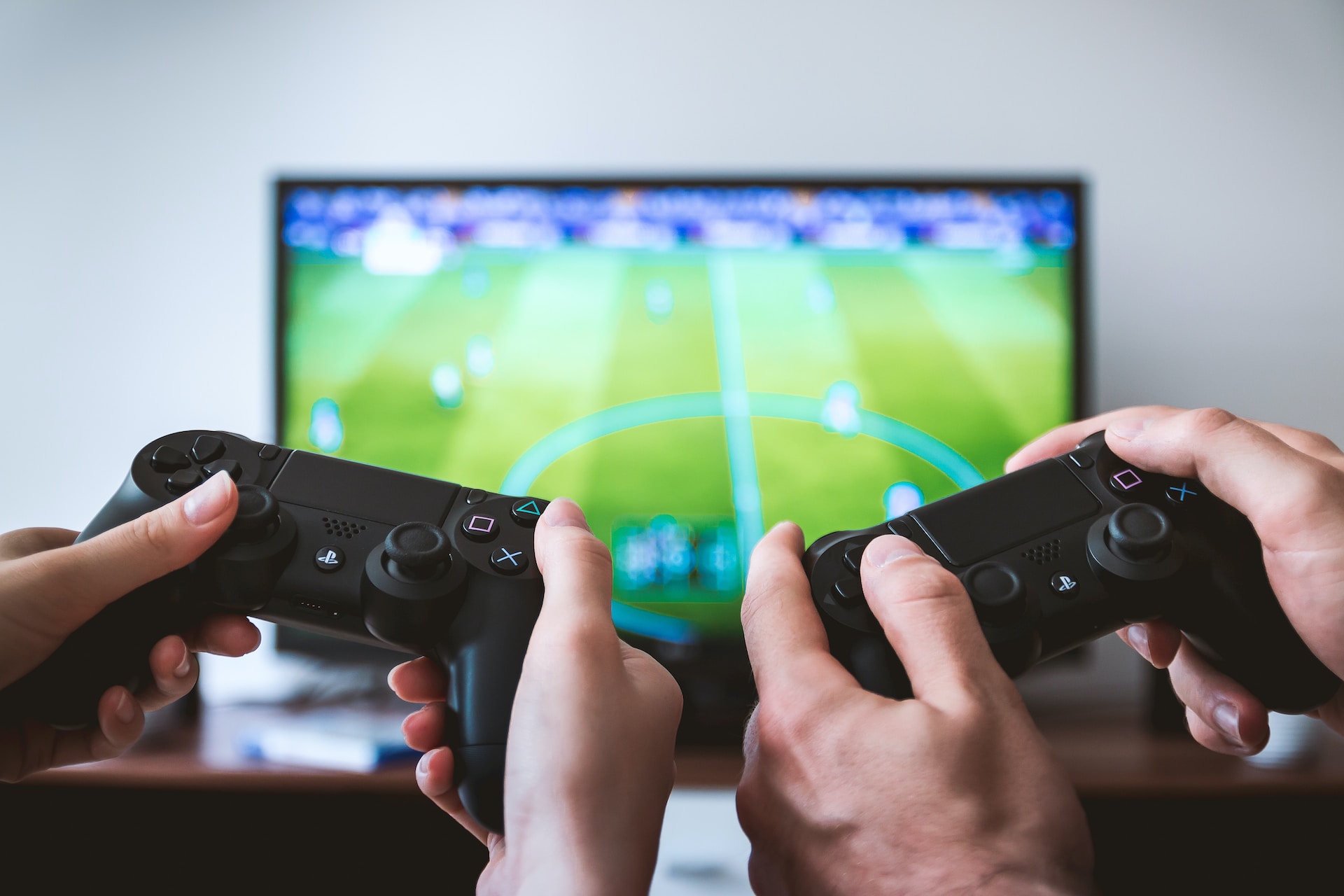 5. Personalize rehearsal dinner elements
Because your rehearsal dinner guest list is (or should be!) smaller than your wedding guest list, this is the perfect opportunity to personalize things for a smaller group of people who are closer to you. Everyone will appreciate the special touch and will feel honoured to be included in an evening that is really about thanking them.
There are lots of ways to personalize your rehearsal dinner for your guests. You could hand write cards for every guest and leave them on their plates, curate a playlist with a special song for each person, or even thank each person by name and for something specific in your speech.
6. Serve creative food & drink
Your rehearsal dinner is your opportunity to have fun with food and drink options since you have fewer people to serve than at your big wedding. You could set up a candy bar, DIY taco station, signature drinks or even invite a food truck or ice cream cart to stop by.
Since everyone at your rehearsal dinner will also be attending your wedding reception, it's a good idea to serve something completely different. For example, if you're doing a Chinese buffet for your reception, consider an Italian or Mexican restaurant for the rehearsal. You'll also want to keep in mind everyone's dietary restrictions when planning the menu.
7. Enjoy a night out on the town!
There's no limit to the fun you could have hitting the town with your wedding party after your rehearsal dinner. Head out on a pub crawl, dance the night away, take over a karaoke bar or play some old school beer pong in your parents' basement.
But go easy, especially if you're getting married the next day. No one wants to spend half their wedding day hungover!
---
Whether you choose to play games, share heartfelt toasts, or simply enjoy each other's company, the key to an amazing rehearsal dinner is to savour every moment and cherish the love and support surrounding you. From all of us here at Young Hip & Married, we wish you an amazing rehearsal dinner and an even more magical wedding day!