You said your I do's and now you're ready to hit the road. It's honeymoon time! But before you pack your bags and jet off somewhere amazing, check out our honeymoon planning tips.
Here are 15 things to keep in mind when you're busy planning your honeymoon:
Plan your honeymoon together
Sometimes we hear that the bride and her family plan the wedding and the groom is in charge of the honeymoon. But we say, plan it together! You don't have to hold hands when you click "book now" but you should sit down and decide what you want out of your honeymoon together. After all, it's a trip for both of you.
So take some time to discuss together. Where do you want to go? What kind of things do you want to do? How long will you go for?
Check your bucket list
Your honeymoon is the perfect time to cross something off your bucket list. If you have no idea where to start when it comes to honeymoon planning, think of what you've always wanted to do or where you've always wanted to go. Scuba diving in Thailand? Seeing fall foliage in New England? Drinking wine in Italy?
Big or small
There's no one right way to honeymoon. At Young Hip & Married, we say, "Your wedding, your way." Well, that goes for honeymoons too – "Your honeymoon, your way!" For some, it might be three weeks island hopping in Greece. And for others, it might be a log cabin weekend in the town over from yours. Your honeymoon can be as big or as small, as far away or as close to home, as you want.
Now or later
Traditionally, couples would leave on their honeymoons immediately after their wedding. In fact, they might even leave from the venue and head straight to the airport. But these days, many couples are choosing to delay their honeymoons. They might go a few months after their wedding when they have more time to plan, save money and get time off work.
If you do decide to go right away, we recommend not leaving the day after your wedding. Give yourself a couple days to pay final invoices, clean up, return rented items and just catch your breath. The last thing you want to worry about on your wedding day is packing for the airport.
PS: This also goes for the way back. No one wants to head from the airport straight to work after a two week honeymoon and 12 hour flight from Tokyo.
Remember: This isn't your last trip
Your honeymoon is your first trip as a married couple, not your last. You will travel again. So don't feel pressure to do it all and see it all in this one trip. For starters, it's impossible. And you'll only exhaust yourself (and your wallet!) if you try to cram in everything.
Look out for deals & do your research
As soon as you've narrowed down your honeymoon destination and timing, keep your eyes peeled for deals. Sign up to flight deal websites, look into credit card points and miles, and find out where your money will go the farthest.
You'll also want to do your research. Talk to your well-travelled friends, post in travel forums, scroll through travel blogs, and read travel guide books. You may find that certain activities need to be booked ahead of time or that you'll need specific vaccinations or visas for your trip.
Ask for help if you need it
If the idea of planning a honeymoon is totally overwhelming, don't be afraid to ask for help. Reach out to your well-travelled friends, enlist your enthusiastic mother in law, hire a travel agent or leave planning to future-you and go on a delayed honeymoon instead. You could also opt for a more organized honeymoon, such as a group tour, an all-inclusive resort or a cruise, where most of the planning is done for you.
Romance is in the eye of the beholder
When we think of honeymoons, we often think of days on the beach at an all-inclusive resort, drinking champagne in front of the Eiffel Tower, or getting couple's massages at the hotel spa. But we're here to remind you: none of that stuff is mandatory! You can have an amazing honeymoon without a single rose petal or candle-lit bath.
Trade the beach for the mountains and find romance hiking up to a viewpoint that you get all to yourselves. Or swap the massages for a road trip and hit the open road with just your sweetie by your side.
Plan some down time (but not too much)
You've just spent months planning your wedding and an entire weekend hanging out with every friend and family member you've ever known at the big day. You're exhausted. The last thing you want to do is go skiing in Whistler or trekking in the Amazon. You need a break. So make sure you include some down time in your honeymoon itinerary.
But not too much down time! Odds are you won't want to spend every day of a two week honeymoon lying on the beach, so make sure you add in some activities and adventure too.
Plan some alone time
Yes, you read that correctly. Even though it's your honeymoon, plan some alone time. We're not suggesting you get separate rooms or jet off on different flights. But we are suggesting you spend a little bit of time by yourself. This is important on every trip a couple takes. As much as you love your new spouse, you don't need to be right by their side 24 hours a day.
So head out to visit the art gallery that caught your eye while your wife hits the links. Or check out the local market while your hubby indulges in an afternoon at the spa. That way, you'll actually have something new to talk about at dinner!
Plan a surprise for each other
A sweet way to set your honeymoon apart from other trips you've been on is to plan a little surprise for your new spouse. You could secretly upgrade your hotel room, make a reservation at a special restaurant they would love or plan a surprise limo ride to the airport. The surprise doesn't have to be big or costly – just something special you know your partner would love.
Add your honeymoon to your registry
These days, not many couples want to register for a toaster or new set of sheets. Most couples already live together and have all of the things they need for their home. So instead of registering for another blender, register for your honeymoon! There are countless websites that allow you to have guests contribute towards flights, hotel rooms, dinners and activities.
PS: Looking for another awesome registry option? Try coaching!
Be careful with your name
If you're planning to change your name after your wedding, be sure to keep your trip planning in mind. It's essential that the name on your travel documents all match – that means your passport needs to match the name on your plane ticket. If you're heading off on your honeymoon right away, you may want to travel under your pre-marriage name, and save name changing until you get back.
Tell everyone it's your honeymoon
Trust us on this one. Everyone you meet, from your flight attendant to your waiter, should know you're on your honeymoon. While you shouldn't expect or demand anything, you'll often find yourselves receiving discounts, upgrades or at least really good service because everyone wants you to enjoy your honeymoon to the fullest.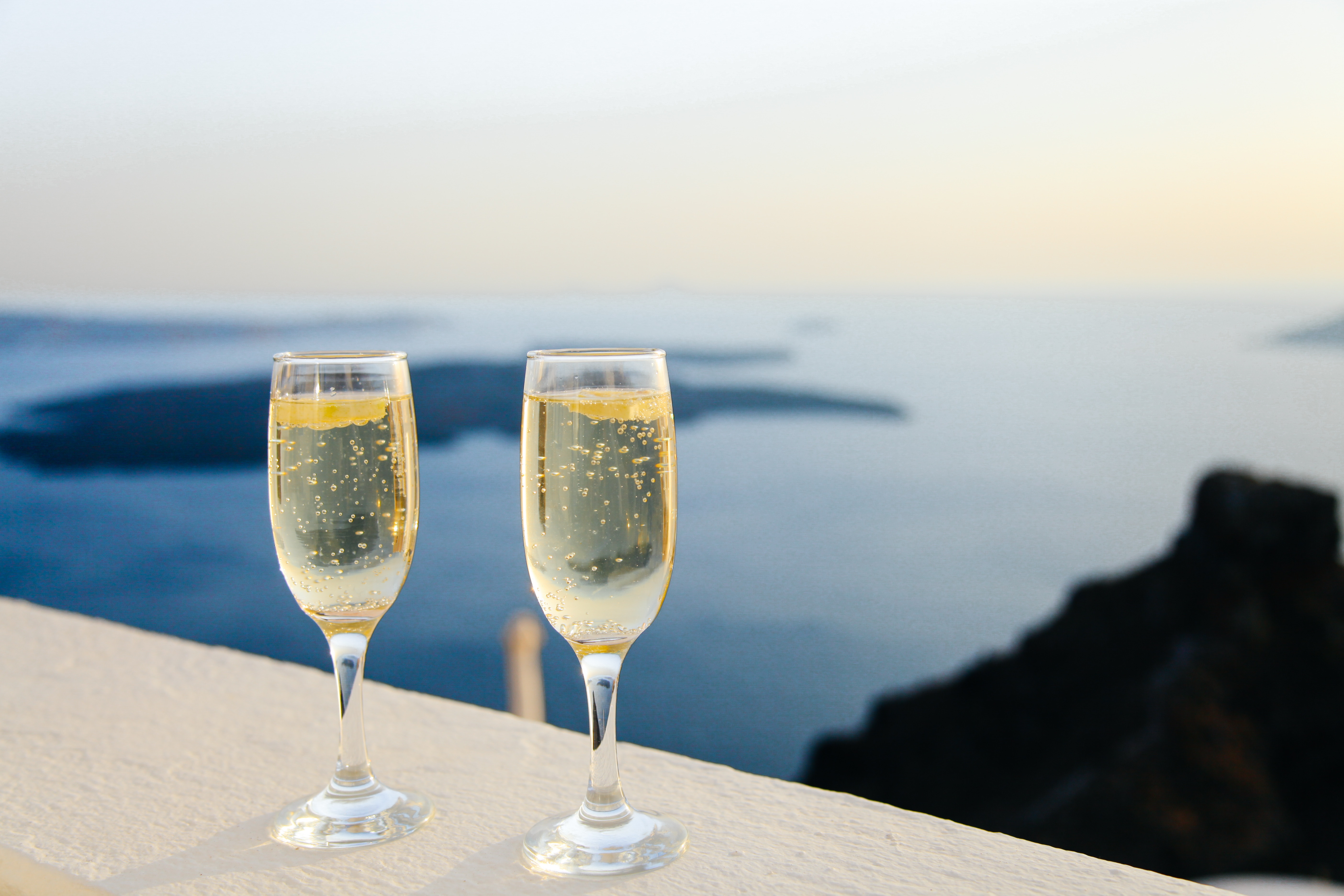 No time for a honeymoon? Go on a mini-moon!
If you don't have time or money for a honeymoon, or you've decided to postpone yours for a while, go on a mini-moon instead. A mini-moon is a mini trip that's more time and budget-conscious than a regular honeymoon. It's the perfect chance to relax and enjoy a little bit of time with your spouse right after your wedding. So book a few nights in a local hotel or a quick weekend getaway and enjoy your mini-moon.
---
We hope you have the most amazing honeymoon – and we know you will if you keep these planning tips in mind. So let us know, where are you going for your honeymoon?
written by Riana Ang-Canning