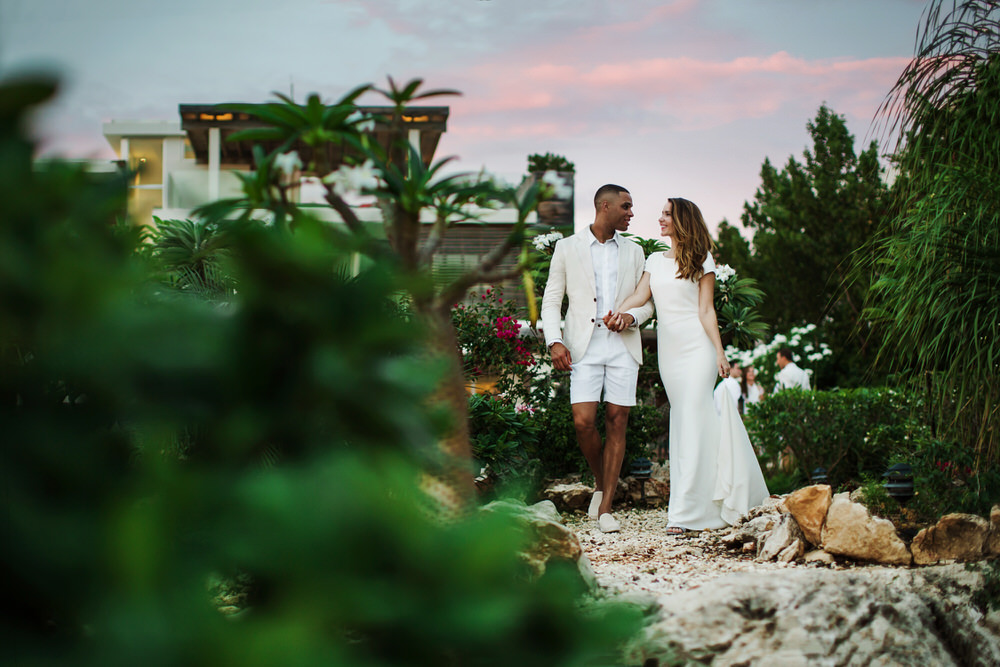 Please enjoy the following vendor interview all about wedding photography with Caroline Ross Photography. Read on to learn more about Caroline's experience (including her time spent living and working in the Caribbean!), her editing style, and the truth about phone cameras. 
---
Please introduce yourself! Who are you and what do you do?

I'm Caroline Ross and I'm a fashion and wedding photographer in Yaletown, Vancouver, BC.
How long have you been in the wedding industry?
I've been in the industry for over ten years.

What first attracted you to the wedding industry?
I had a lot of friends and family members getting married my first year out of school, and they had seen school work I had done and wanted me to shoot their weddings. I bought a DSLR the week before my first wedding and started shooting. I still keep my first wedding up on my website today, because when I first started shooting weddings, I loved going through other photographers' websites and enjoyed seeing their progress and their work from when they just started out. It gave me hope that I could grow my talent and get better at storytelling and shooting.
Here is my first wedding! http://www.carolinephotography.ca/oshawa-wedding/
When you're not busy with weddings, how do you love to spend your time?
In addition to shooting weddings, I also teach part time as a photography professor at a local college and shoot fashion and commercial photography as well. So I don't have a lot of spare time, but I do like to spend it like every other Vancouverite… running, swiming, biking, hiking and exploring local coffee shops and vegan restaurants.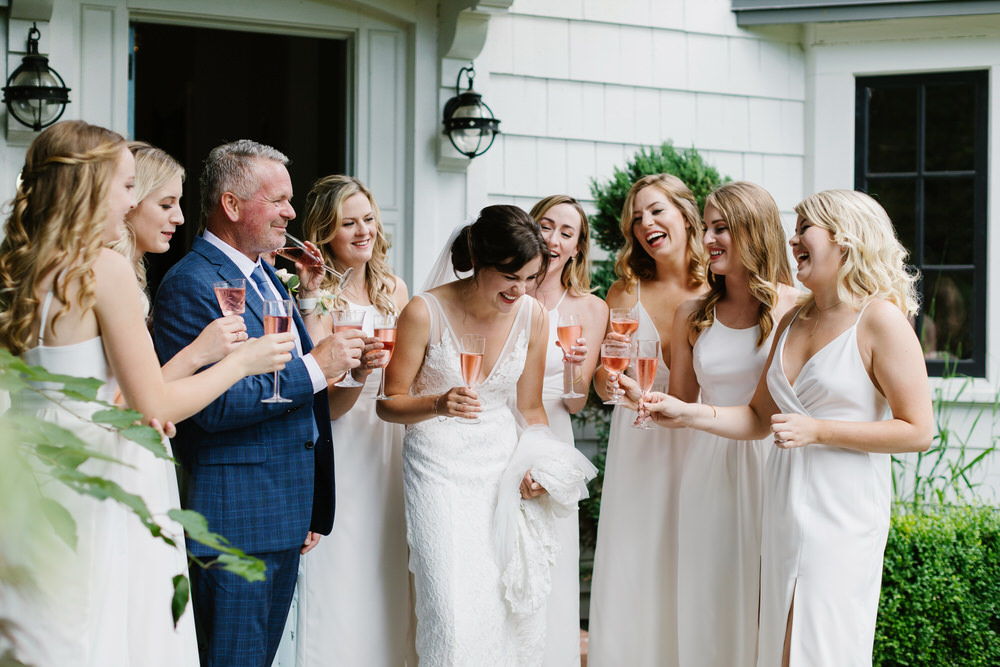 What does Caroline Ross Photography do?
I shoot wedding, families, fashion and commercial photography.
What makes your business stand out from other photographers?
My editing and shooting style.
Editing:  I keep all my skin tones natural and I try to create a timeless edit – no one wants to look at their wedding photos in five years and remember how terrible the photoshopping was.
Shooting: I shoot photojournalism about 90% of the day, and the remaining 10% is a traditional style portrait session. Because of my ten years of experience shooting, I am able to get through the portrait session really quickly so the couple can get back to their guests. I often have less than 30 minutes to complete all the portraits, including the couple and their wedding party, so I have to work fast and I am able to adapt to any lighting situation and weather.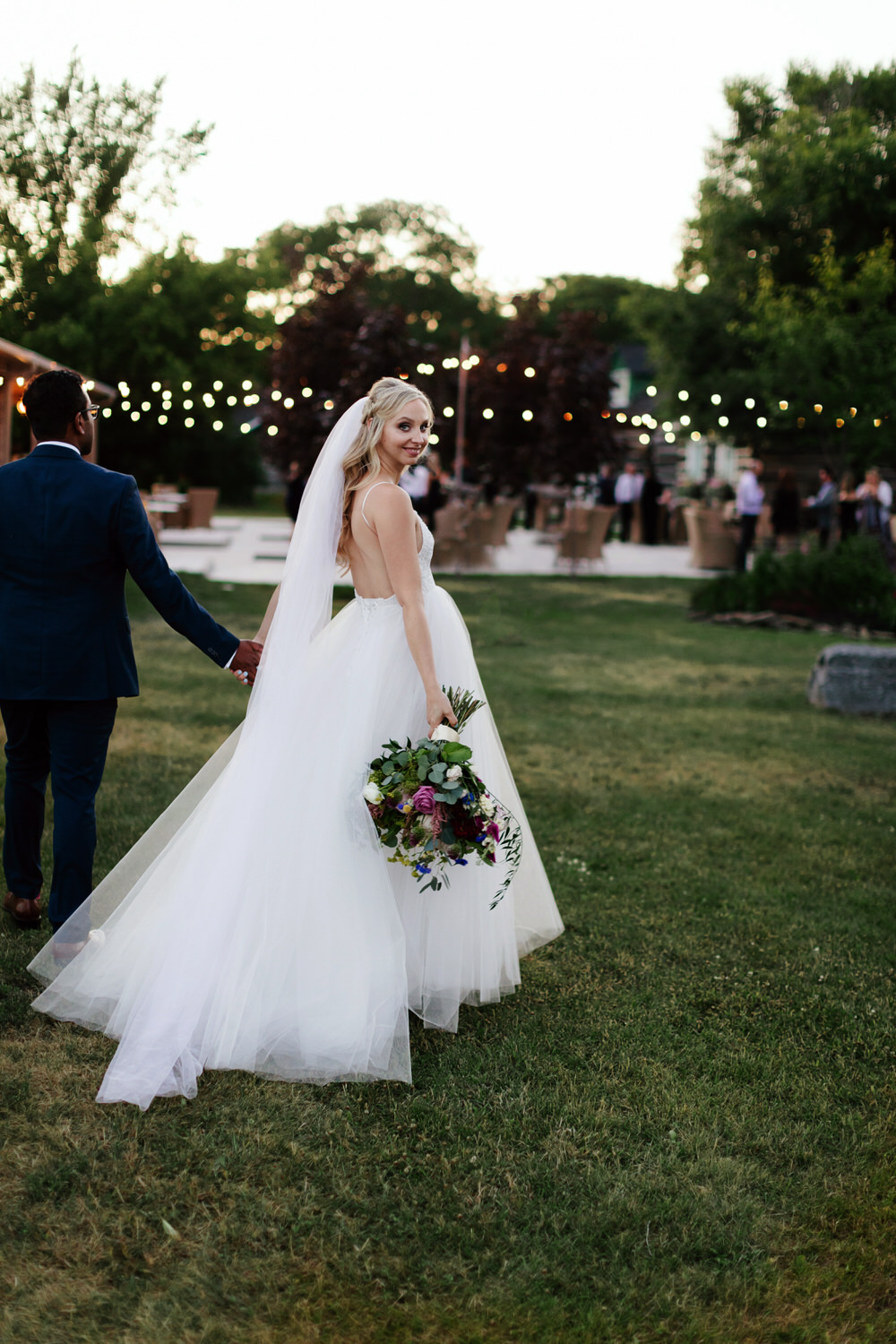 Share a wedding story! What's the most memorable wedding you've ever worked on?
I used to live on the Caribbean island of St Maarten and specialized in private villa weddings where most of my weddings were destination and the wedding couple was from another country. My most memorable wedding was when a local groom and out of country bride got married – their wedding was a blend of St Maarten and North American traditions and the party was really amazing!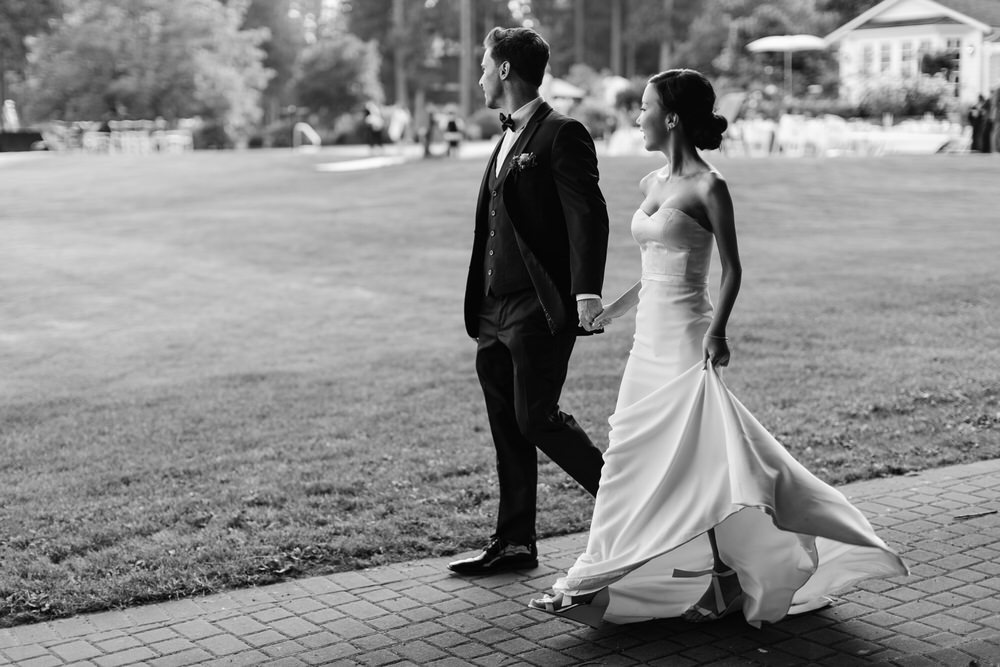 If you had one piece of advice for couples looking for a wedding photographer, what would it be?
Go with someone who has the most natural editing style, not the trendiest.
What are the biggest mistakes couples make when it comes to wedding photography?
When a couple has a Pinterest board pinned with all their favourite photos; it's important to understand these are the BEST OF THE BEST from hundreds of weddings, which translates into hundreds of thousands of photos.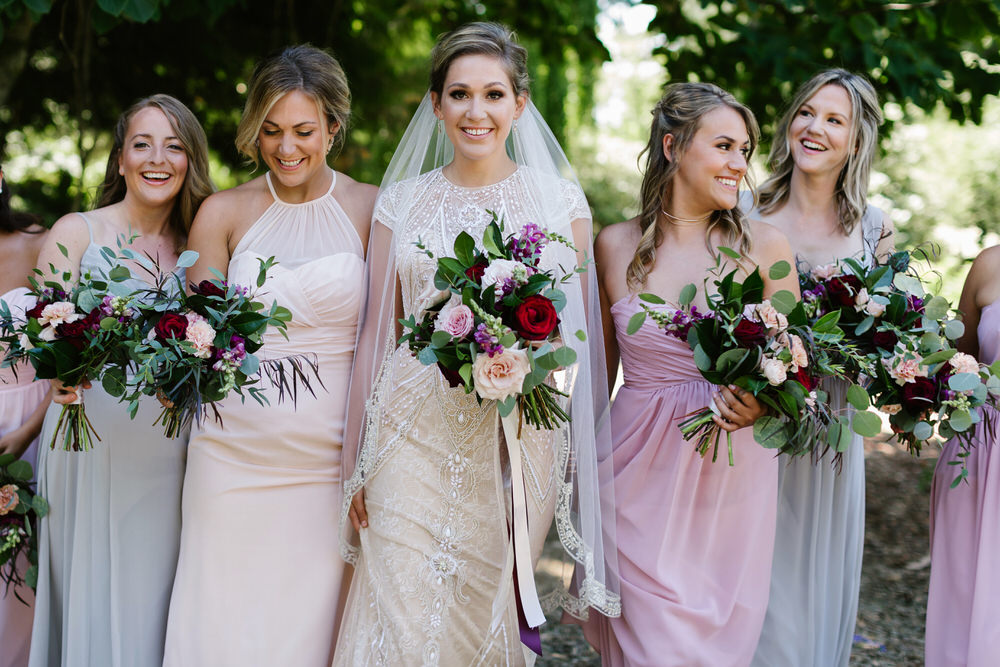 Where can couples save? Where should they splurge?
I started my career off with family members as my first clients and I encourage other couples that don't want to spend a lot of money on a photographer to reach out to a relative or friend or a local photography school for a student. I realize this is terrible business advice from a photographer. I have seen many friends and family go through the planning process and I think there is too much pressure on couples to follow trends, keep up with their friends' weddings and a fear of looking "cheap."
I don't think anyone should have to go into debt over a wedding so hire the vendors you are able to afford. The goal of a wedding is to get married and I think it would be better to start off your married life without debt. If there was a photographer you wanted for your wedding but couldn't afford, hire them for a one or five year anniversary portrait session; it will definitely be cheaper than the wedding day.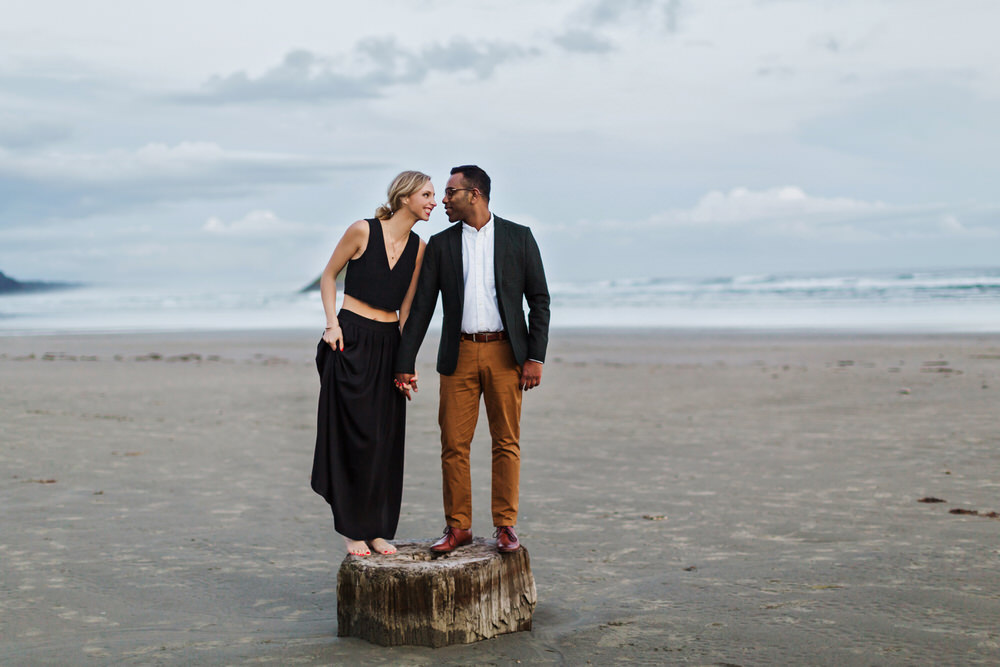 What's something people need to understand about photography?
Phone cameras are changing our body image. Most phone cameras are wide angle so you can fit your whole face in the photo as a selfie, and as a result, we all look 10-20 pounds lighter. It also changes our face shape. I had a friend recently get upset with how she looked in camera photos, and it turned out to be the wide angle lens making her nose look really large – it pushes things in the middle of the frame out.
After a quick shoot with a professional camera she felt a lot more confident. This is why an engagement session is essential and it's also important to know what you like or dislike about a photo and communicate that with your photographer before the wedding.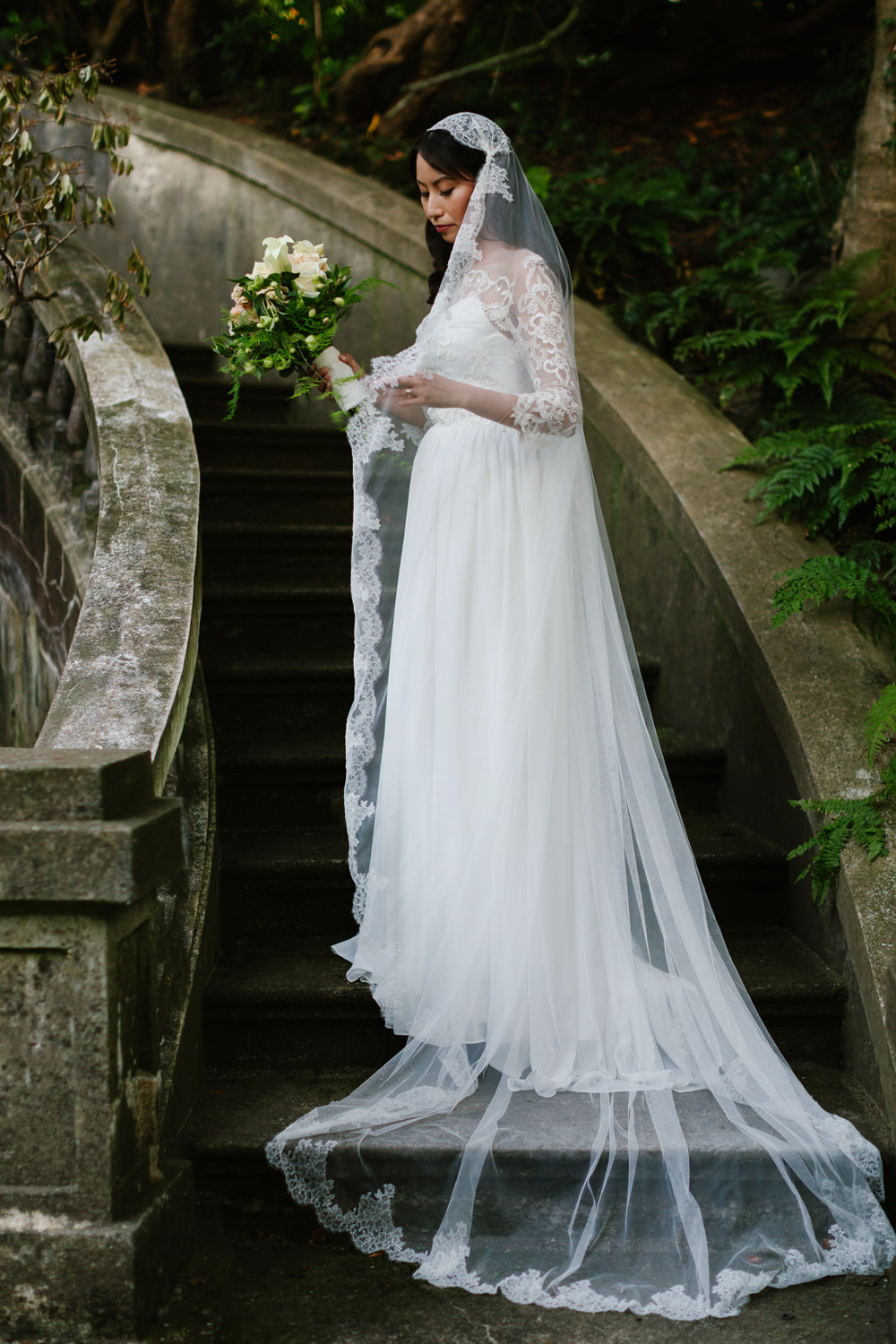 ---
Special thanks to Caroline of Caroline Ross Photography for taking part in this wedding vendor interview and providing all of the gorgeous photos. For more information, visit: