Please enjoy the following vendor interview with Nicole of Above and Beyond Events with photos by Vancouver Wedding Studios. Learn all about how Nicole got started in the wedding industry, her best tips for couples, and how much work planners are doing behind the scenes!  
---
Please introduce yourself! Who are you and what do you do?
My name is Nicole and I'm an Event Planner. I didn't always plan and create events, actually quite the opposite. I was in law enforcement; the work was extremely stressful, dangerous, misogynistic and I was incredibly unhappy and totally unfulfilled. I had always planned parties for family and friends such as, birthday parties, baby showers, weddings, etc. Everyone always told me I should do it for a living! But how could I? How could I give up a pension and a federal government job?
Here's how. I learned to really love myself and in doing that I knew I had to do something I loved. Even if it was a risk, which it was, I just wanted to feel happy. I made the best decision of my life in 2018. I went back to school for event planning, design and management, and have not looked back. That is how Above and Beyond event planning was born.
How long have you been in the wedding industry?
Unofficially, I have been in the wedding industry for 5 years. Officially, I have been in the industry for a year. I say a year because that was my first actual paid wedding I completed.
What first attracted you to the wedding industry?
I seriously love weddings! I love love! I was initially attracted to weddings not only for the love, but because I love creating and designing. I love seeing how we can turn a space from a zero to a hero! And my favourite part of a wedding is actually the ceremony.
Going back to the "I love love thing," this is where the magic happens. Plus there's nothing better than seeing a partner's reaction as the love of their life walks down the aisle. Ugh! I still cry at every wedding I create; catch me in the back with all of the tissues!
When you're not busy with weddings, how do you love to spend your time?
I have a 3-year-old niece, Cyprus. She is amazing and hilarious, so I spend a lot time with her and her sassiness (as I write this, she is sticking stickers on me). I'm also married to a very cool guy named Justin. We love going to the movies – horror movies are our favourite, however, Justin would probably say he only goes for me. We travel a lot, usually 2-3 trips a year. We recently spent 4 weeks traveling around Thailand and Cambodia just the two of us. It was quite the experience! My guilty pleasure is Judge Judy; I watch her every day!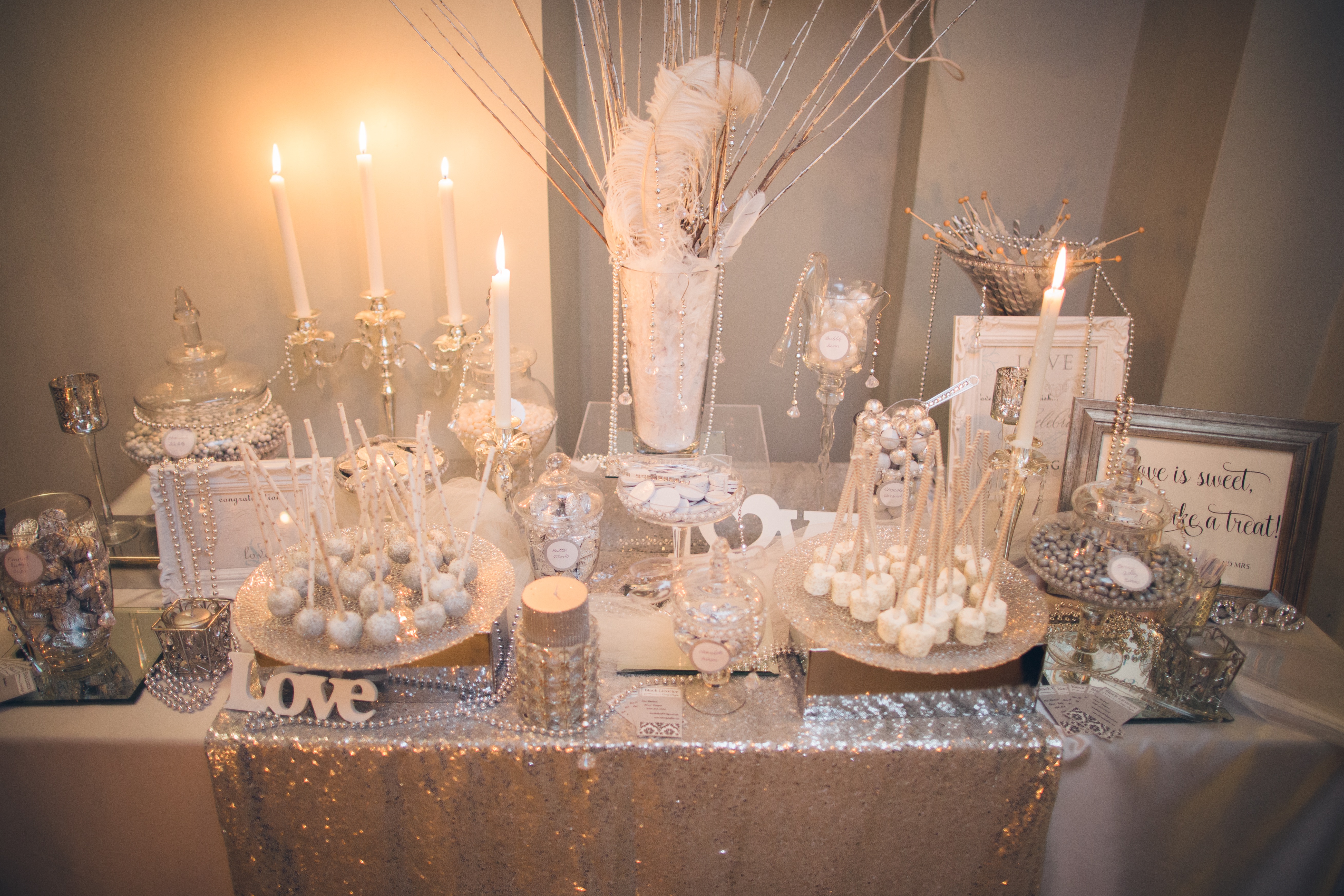 What does Above and Beyond Events do?
We are a full service event planning and design company. We create fabulous weddings, birthday parties, kids' parties (we love doing kids birthday parties), corporate events, religious events, etc. If there is a party to be had, we can do it!
What makes your business stand out from other event planners?
We work with all budgets. We aren't those pretentious people that only want that 100K wedding. Our guarantee is that we can make any event look like a 100K event even if the budget is a small fraction of that. We are so good with finding deals and work with so many great vendors that offer a variety of pricing.
Also, we named the company Above and Beyond because that is exactly what we do for our clients. We want our clients to see us and talk to us whenever they want. Clients will NEVER hear us say, "You only get three face to face meetings." We are different; we want our clients to feel like friends, so limitless contact is what we provide.
We also list our pricing on our website. I remember when I was getting married and I found it extremely frustrating when I did not see vendor pricing – how do I know if I can afford you? This was the biggest source of annoyance, so when I started this company my main goal was to be affordable, transparent and personable. I live by this.
What is the process of working with Above and Beyond Events? 
We make it easy and fun! A client will contact us, usually via E-mail, and we then write a personalized E-mail back – no templates here! Next we set up a free in-person consultation with the client. During this meeting we will get to know the client or clients, we will answer any and all questions, we will tell you what we can do for you, and then BAM- hopefully magic has struck and we can work together.
Share a wedding story! What's the most memorable wedding you've ever worked on?
There are so many incredible stories, as we work with so many incredible clients. The one that really stands out for me is when we worked with a couple that had a $6,500 budget for their entire wedding. It was awesome because the couple was so involved and they loved crafting, so a lot of items were DIY, but it did not look like it. I would go over to their house and spend hours glue-gunning pearls to fabric and cutting paper and I loved it. We received so many compliments on this wedding! Since then, this bride has been inspired to start her own crafting business and she is doing so well. Just goes to show, a little sweat equity goes a long way.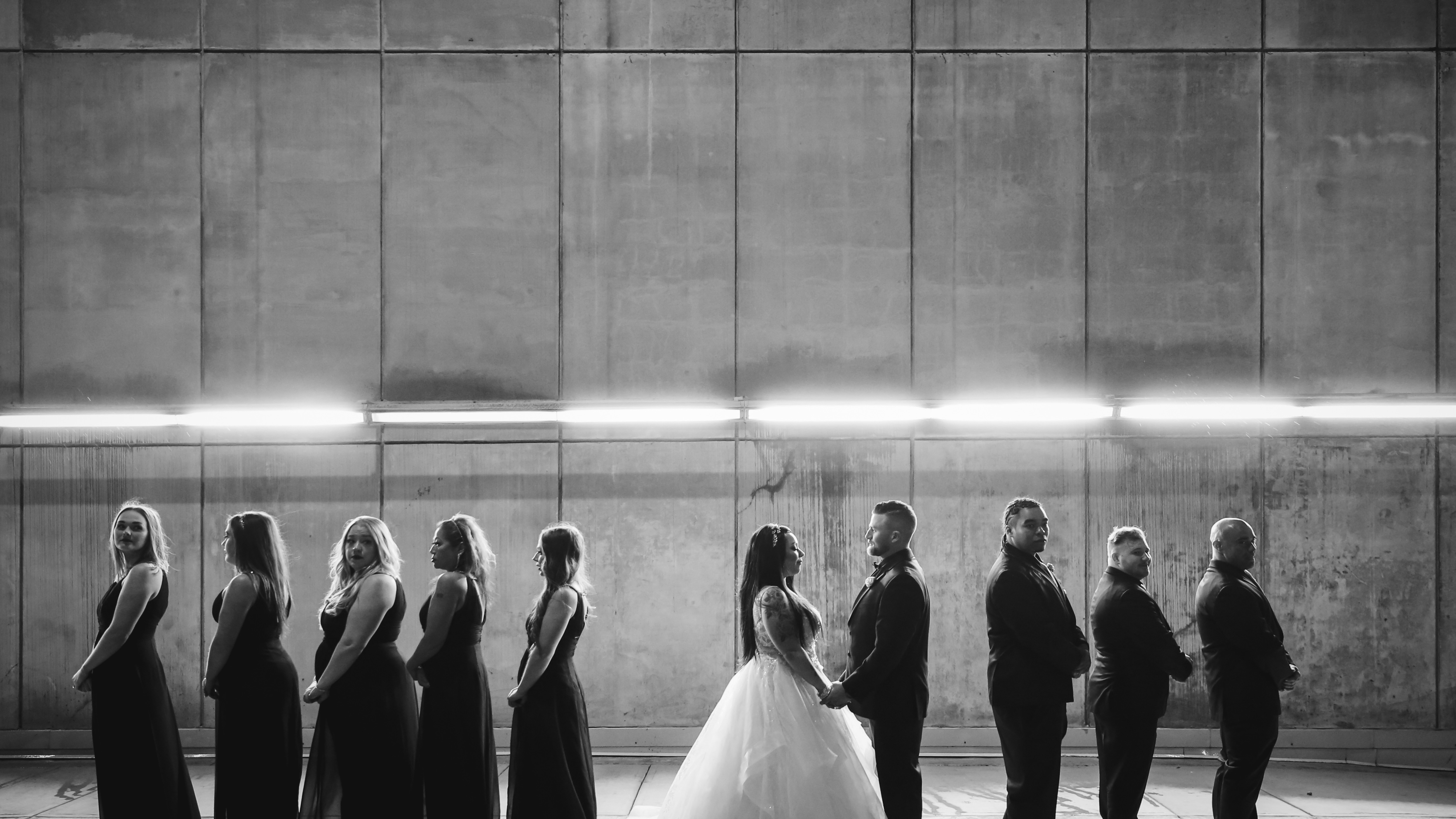 If you had one piece of advice for couples planning a wedding, what would it be?
Hire a planner! Even for month-of coordination services. Clients spend years preparing for their wedding and it should be perfect for them. Hiring a planner will ensure that if issues arise on the day, the couple won't know about it. Planners are fantastic people; we are crafty, natural problem solvers and full of resources. The upfront cost of a planner may be intimidating for some couples, but if you see what a planner actually does you would know the investment is worth it. It's for that peace of mind.
If you choose not to hire a planner, then I highly suggest taking the time to read each contact that you receive from other vendors – specifically their "no show" clause. Most people glaze over the contract, but it is soooo important. Take your time with this.
Make sure you're meeting with possible vendors. For example, with photography, this is such an important and valued vendor, but you also need to feel comfortable with who you select. Meet everyone in person before giving a deposit.
What are the current trends in planning & design? What's on its way out?
There are so many amazing trends right now. I'm loving the greenery at weddings with the vintage furniture and candles. So classic!
Chair covers… They should just go away. I know couples think they need to hide the hideous nature of those banquet style chairs, but there are so many other things that couples can do instead of unleashing chair covers. Just say no to white satin on a chair!
What are the biggest mistakes couples make in regards to planners?
Sometimes couples don't utilize wedding planners like they can; we are an untapped resource. We know the industry, we know what looks good, we know about pricing, we have recommendations, we can do it all for couples. So it's just a good reminder to couples who hire planners; most things you end up researching for hours online are probably things your planner can do in a few minutes. Always reach out to your planner.
Sometimes, people are under the misconception that wedding planners don't do a lot. And I believe this is because clients don't see the hundreds of hours we spend preparing for their wedding. From all the phone calls, emails, meetings, site visits, contracts, vendor procurement, designing, scouting, planning, rehearsals, making sure no one walks away with your gifts, helping over-indulging guests get into taxis at the end of the night, formulating back up plans, and so on. And that's not to mention the 12 or so hours we spend ensuring your wedding day goes off without a hitch. Sure, we don't have a physical product to offer you, but our time is our product. This is our service. It's our brain, our time, our skills, our help, our management, our contacts. These are the things couples are paying for.
Where can couples save? Where should they splurge?
Couples can save in all aspects, but I see a lot of couples saving in the floral department. Choose florals that are in season and that is already a huge cost saver. You can opt out of bridesmaids' florals and do something unique instead. Be different.
Couples should splurge on the guest experience, such as food and drinks! Guests will always remember the food at weddings. I'm sure you remember weddings you've attended that had dreadful food. Spend money on a fabulous photographer and videographer; these photos and videos will be the only things you still have from your wedding 10 years later.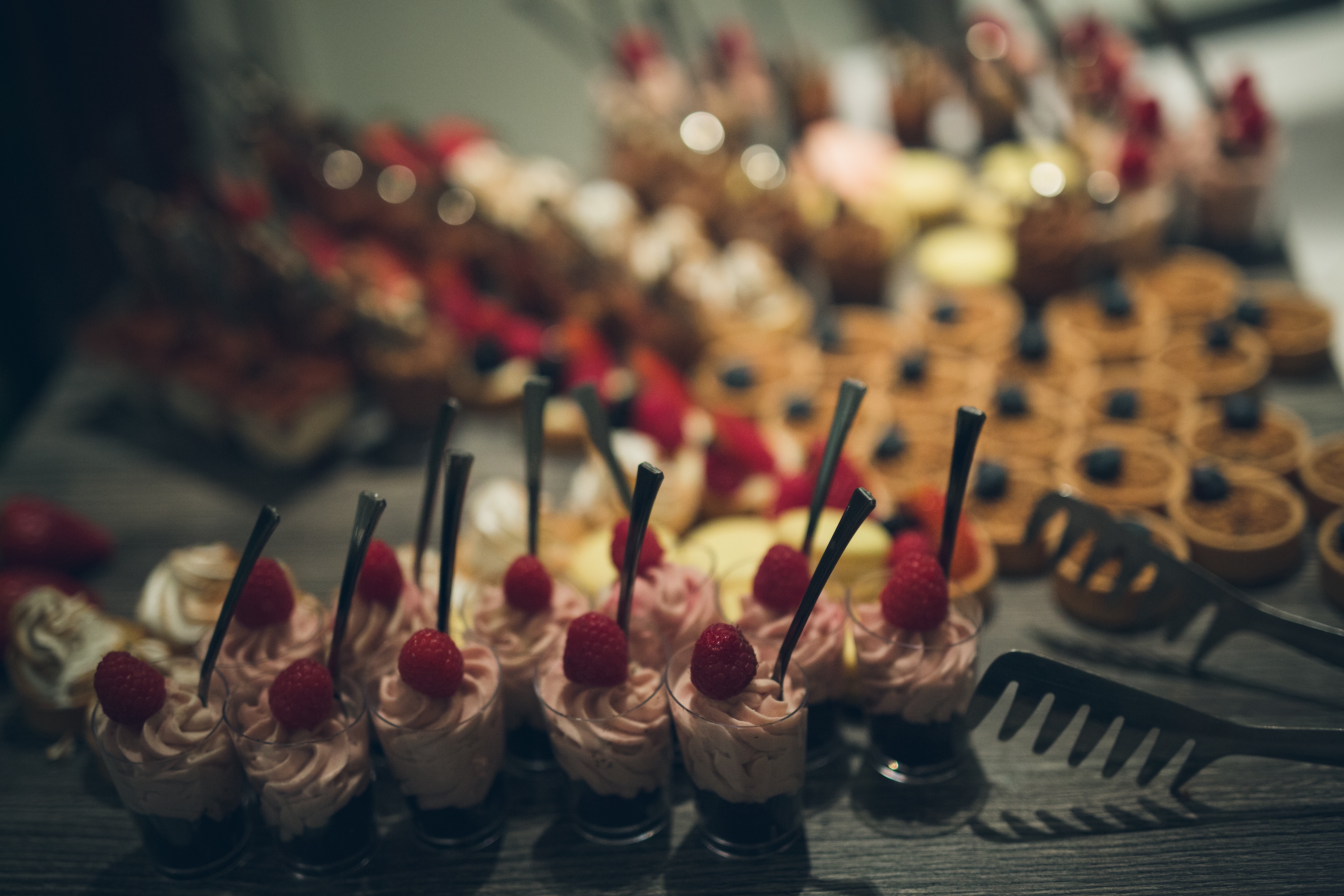 What's something people need to understand about wedding planning?
Wedding planners work really hard. We have multiple weddings all throughout the year, some even on the same day, but good planners will make you feel like you're the only client. We have super late nights, we are always on our phones and we spend time away from our families. But we do it all because at the end of the day, we love what we do!
Any other tips for couples planning a wedding?
Here are a few more tips:
If you're thinking of hiring a planner, make sure you meet them, to ensure you click.

A higher price doesn't always mean a better service.

If you're going to plan your wedding without the help of a planner, make sure you download a wedding timeline (there are tons online) this will keep you on track.

Breathe. It can be overwhelming, so give yourself breaks. Don't spend all day, every day planning your wedding. Make sure to still live in the moment; you're marrying the love of your life. Don't lose sight of that.
---
Special thanks to Nicole of Above and Beyond Events for taking part in this wedding vendor interview. For more info, visit: