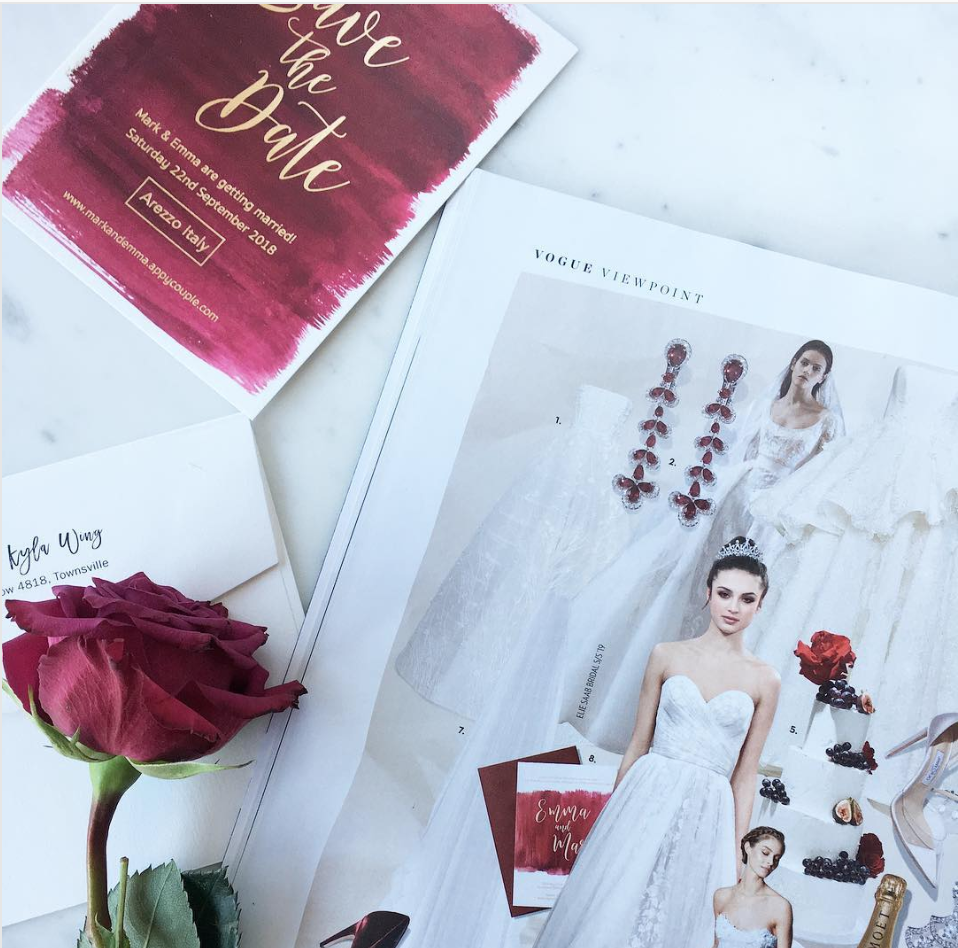 Please enjoy this guest blog post all about wedding invitation trends from our friends at Paperlust!
Creativity is always evolving and inspired designers are bringing us fresh concepts to keep things interesting. If you feel like you've seen it all before and want something innovative and new, stay tuned for the hottest wedding invitation trends for 2019.
Elegant letterpress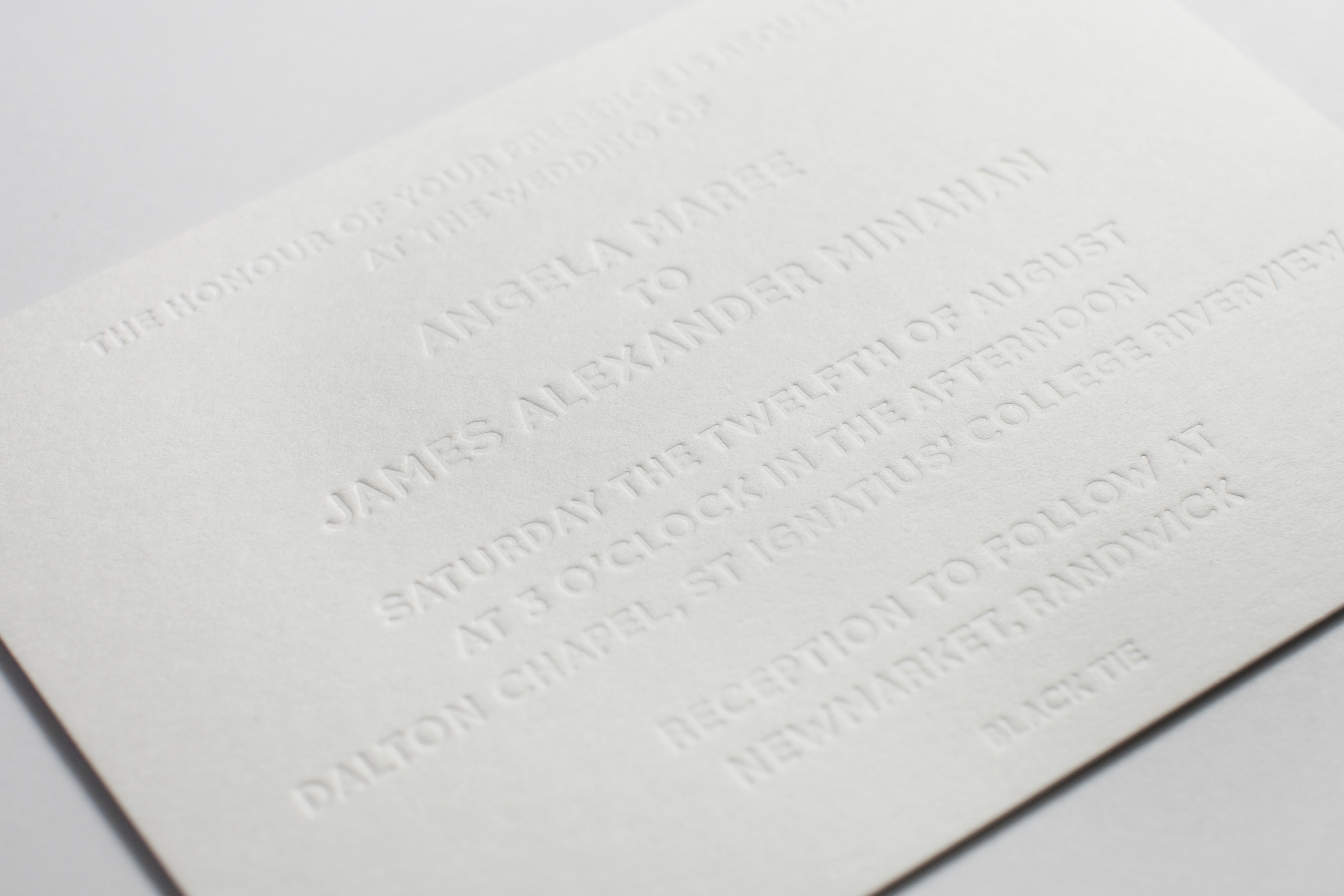 Letterpress is a premium technique where script or a design is pressed into luxurious thick paper to create an impression. Historically, a printing press provided a solution to hand scripting the same document over and over, but is still used now to add a little something extra to stationery. While ink is usually added to the impression made, leaving it bare is called blind letterpress or debossing.
Letterpress gives your invitations something extra – mysterious instead of over the top. Letterpress is the perfect way to get the most out of printed invitations because your guests will enjoy the tactile contact with them. For the couple who want to take elegance to the next level, this chic technique will have your family and friends marvelling.
Passport to fun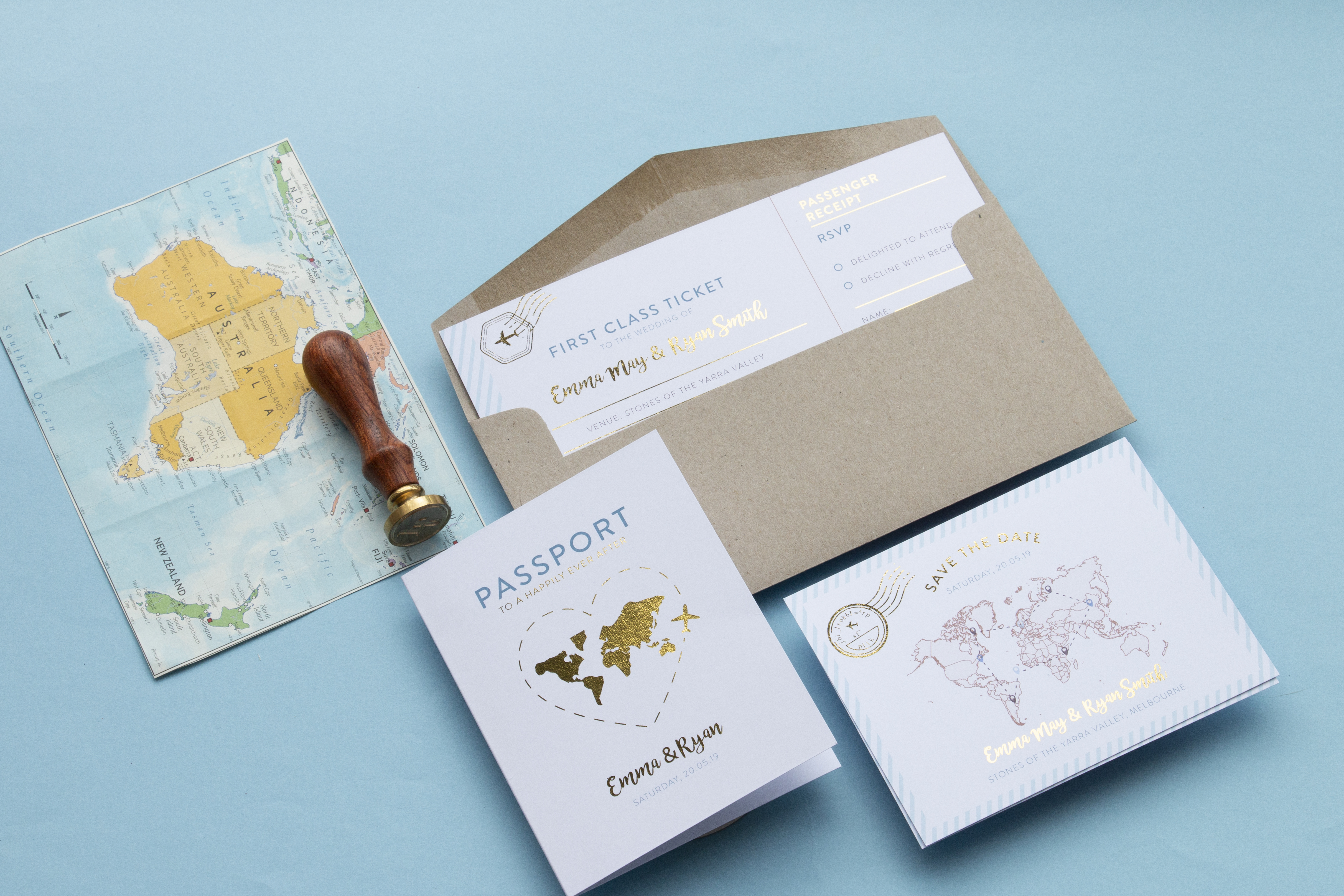 As the average marrying age (and wedding budget) climbs, destination weddings are becoming more popular. While many couples still plan a gorgeous local wedding, more and more people are opting for a longer engagement and an exotic faraway location for their nuptials. And if you can afford it, why not?
Whether it's an island in Bali, a French vineyard or the hills of Tuscany, it's more than appropriate to prepare your guests with some travel themed wedding invitations. Mix and match or keep a consistent theme, right from your save the dates to your on-the-day menus. There's never been a better time to splurge for invites with definite wow factor (and a destination wedding invitation sits on the fridge for even longer than usual). Bon voyage!
Dark and moody vibes
At first glance, it may not seem like the obvious choice for the happiest day of your life, but a dark and moody colour palette has been a definite favourite for couples recently. For one, they give us a break from the traditional gold on white and dusty pinks. If you feel the lighter palettes are played out or just prefer darker colours in everyday life, why not reflect who you truly are in your wedding colours? A bonus is that dark and moody colours can also strike a super romantic mood and tend to work especially well during fall and winter.
Mixing it up with metallics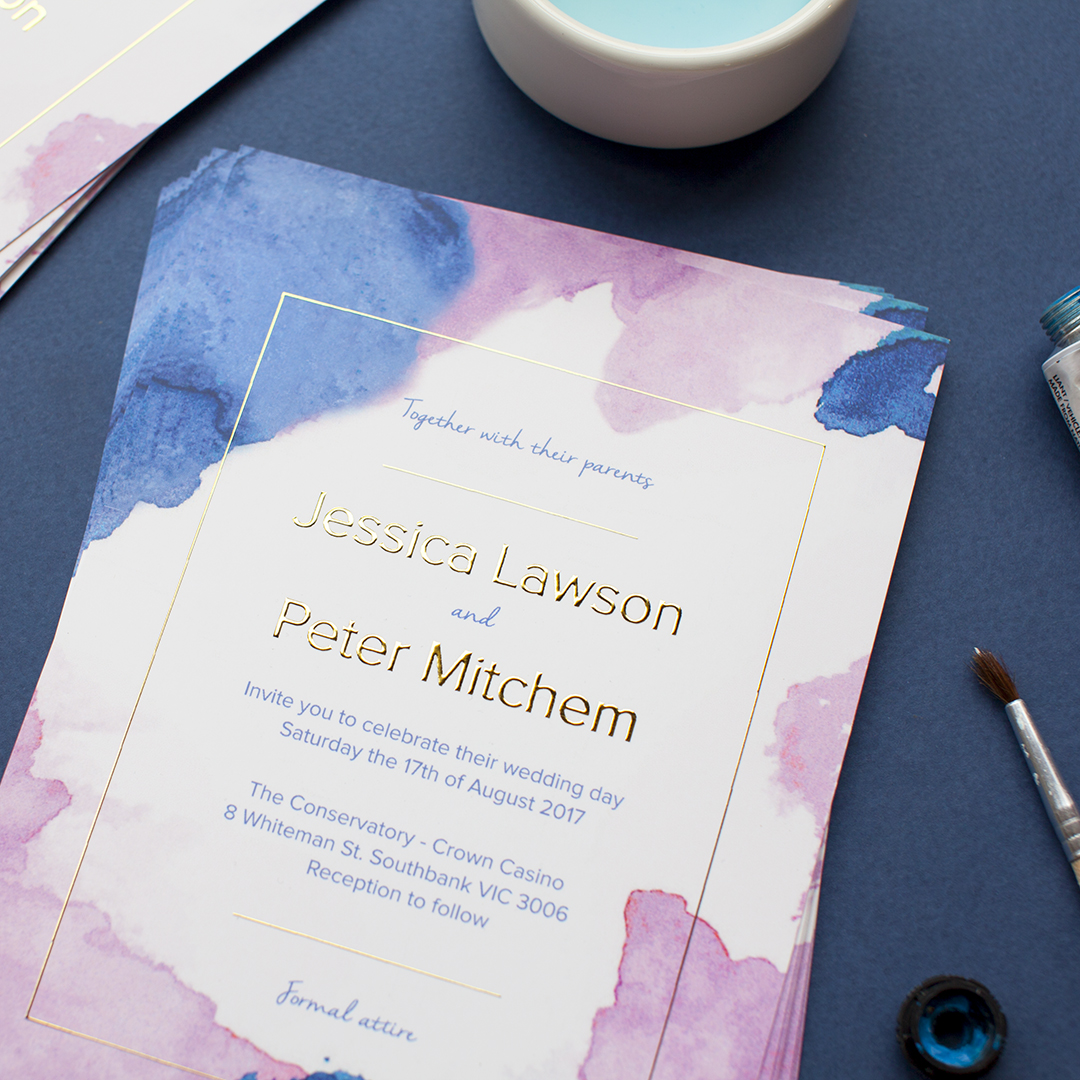 While we've all seen gold foil, this next year will see a rise in mixing your foil colours. Whether you like the idea of a gold theme with a hint of silver, or you want to create an eclectic gold, silver and copper look, combinations are the new thing. Gone are the days of choosing – why not have both, or all?
If you've already gone for foiled save the dates, give your wedding stationery continuity with the combined foil look. This trend can work well for couples who want to mix the metals of their wedding jewellery, or who are planning a metallic theme.
Funky envelope liners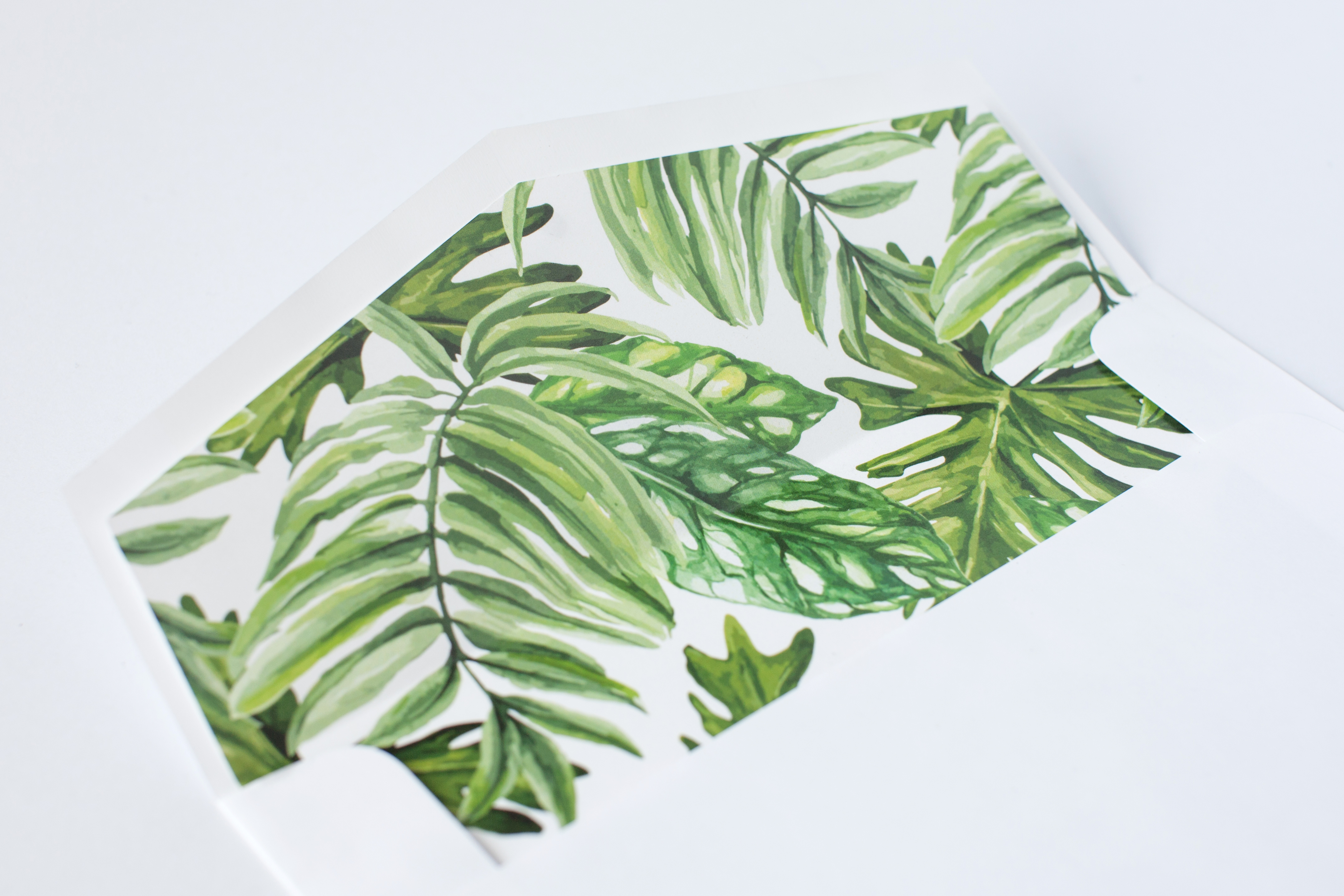 That bright flash of colour that catches your eye when opening an invitation can only be one thing: an envelope liner. Envelope liners have taken the stationery world by storm, ranging from subtle pastels on a thank you note to bright tropical florals for a destination wedding invitation. No matter which invitation style you've fallen in love with, there is sure to be an envelope liner to match. Liners give your wedding stationery an added touch of luxury that sets it apart from any other life event and fosters cohesion in your wedding stationery story.
2019 is set to be an exciting year with all these top design trends mixing up the invitation market. Browse the options to see which wedding invitation trends suit your personality and wedding style. You may even want to go with more than one trend! Don't let tradition, advertising or opinionated guests steer you away from what will make you happy. Choose what feels natural for you and your partner and everyone is sure to enjoy the result.

---
This is a guest post by Lil Williams from Paperlust.
Learn more about Paperlust here: