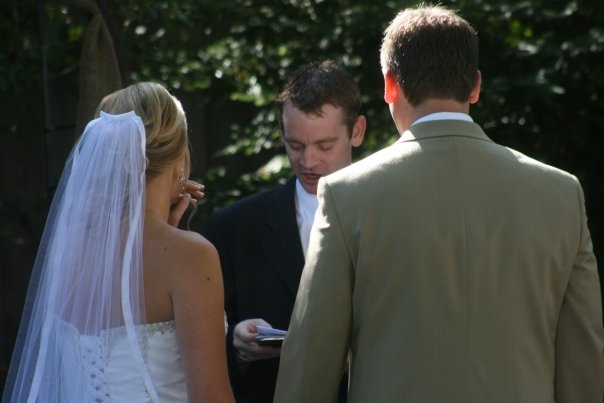 Today we're sitting down with Young Hip & Married Officiant Layne Kilbreath for our series "Ask an Officiant." Layne is one of our newer officiants but he has lots of experience officiating weddings and has even been asked to do a number for close friends and family. He is currently available to officiate weddings in Calgary.
Describe yourself in 5 words:
Interested, thoughtful, attentive, fun and sometimes-gently-sarcastic.
What's your most memorable wedding moment?
Once I officiated a wedding for some of my softball teammates. I laughed when our teammates were shocked that the ceremony wasn't boring and that I had named some of the awesome characteristics of each partner.
What advice do you have for couples planning a wedding/looking for an officiant?
Ask yourself if you'd like to get to know your officiant better – if you answer yes, they'll likely make your special day memorable!
What always surprises you about wedding ceremonies?
I'm always surprised that weddings never get old – there's always something unique about each couple or ceremony.
And finally, what song always gets you on the dance floor at weddings?
Gotta be YMCA!
---

For more information about Layne and to inquire about him officiating your wedding, visit Layne's page here.