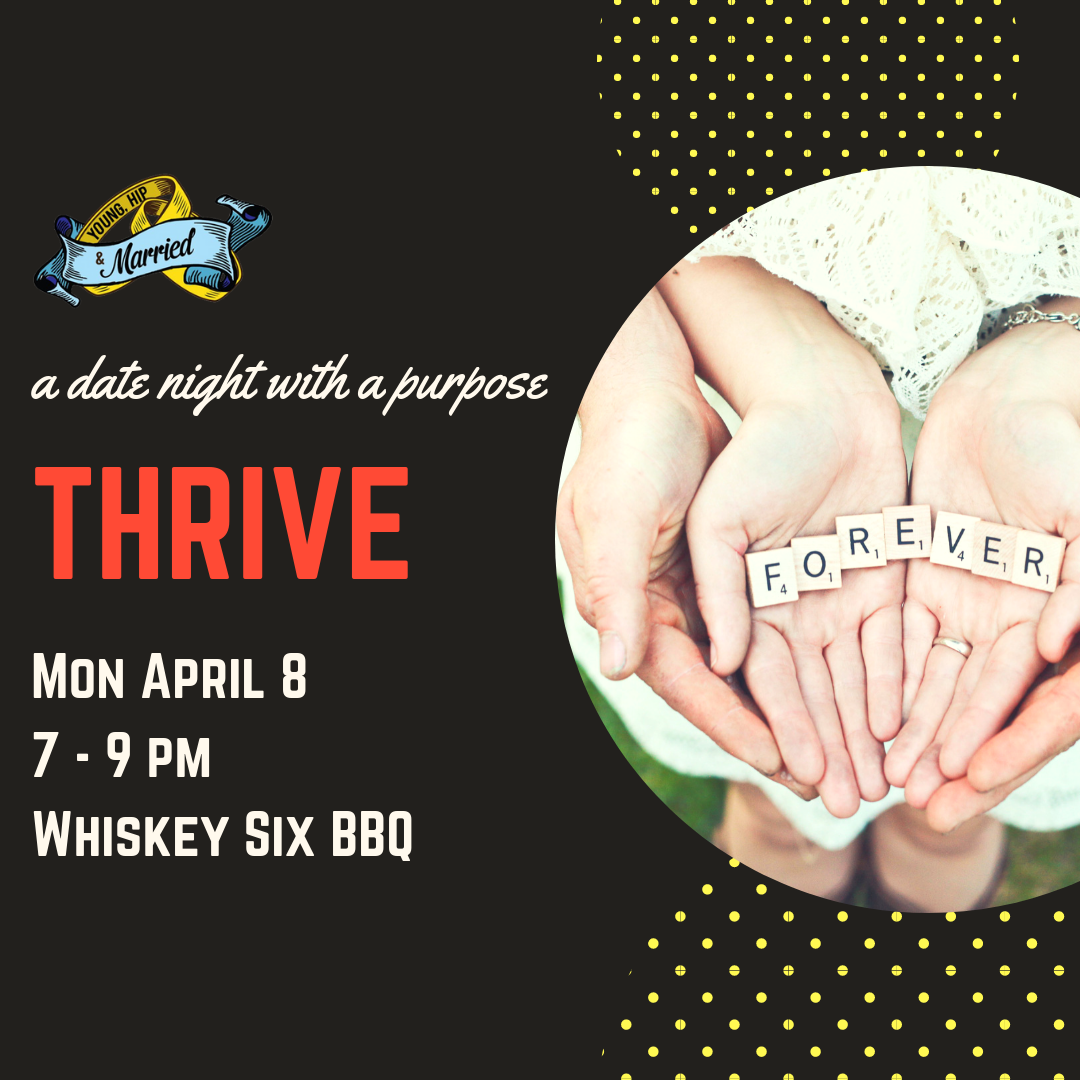 We've said it once, we've said it a thousand times: We don't just want to help you get married, we want you to have awesome, life-long marriages!  
Life is busy and sometimes it is hard to find time to actually work on your marriage. Therefore we are hosting another  THRIVE: A Date Night With a Purpose on April 8th!
That's right, you are invited to join other couples for an awesome night of drinks, appetizers and some hot tips on how to have a fabulous life-long marriage.
What to Expect:
A fun environment filled with other couples who also care about their marriage
Time to chat with your partner (no awkward group sharing) or hang out with your couple friends
A chance to hear a talk by one of Young Hip and Married's Officiants, Peter La Grand on tips for a happy life long union (did you know he is training to become a Marriage and Family Therapist?)
Delicious food from our hosts at Whiskey Six BBQ
Discounted drinks for purchase
Please join us on Monday April 8th 7-9pm at Whiskey Six BBQ
Tickets are on sale now through April 3rd for $60/couple
Get your tickets here  *Note, you only need one ticket per couple (must buy tickets by April 3rd!)
Not in Vancouver? Feel free to send this to someone who is! Or let us know if you'd like a date night in your area.
(We welcome Young Hip and Married couples and their friends and partners)
Questions? Feel free to email us at thrive@younghipandmarried.com