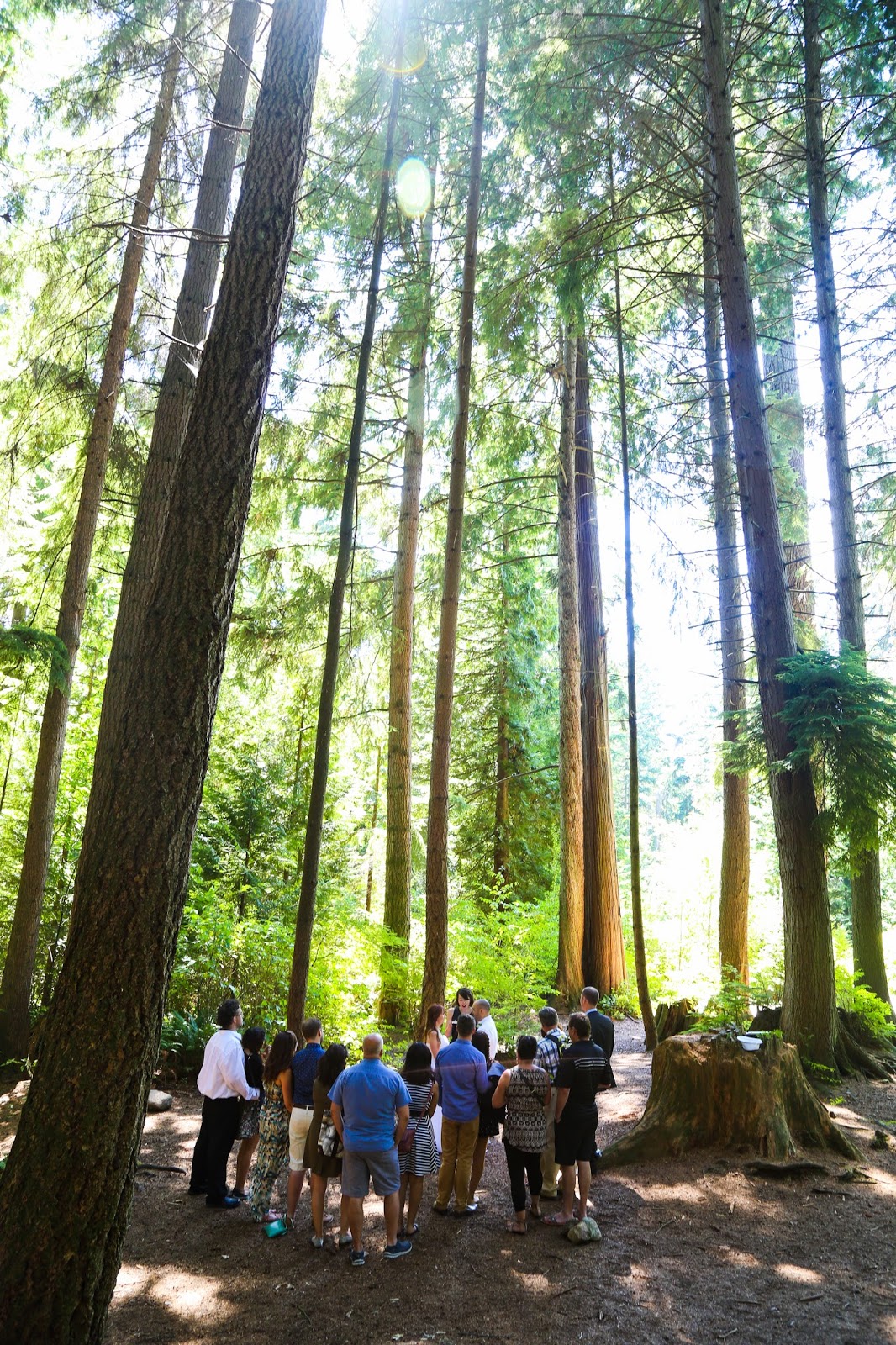 Sonja and David gathered a few close friends and family for an intimate Stanley Park wedding amongst the trees. We love officiating weddings for our couples in the middle of Vancouver's beautiful nature. It's always so incredible to go from city to forest and from beach to mountains all without leaving Vancouver.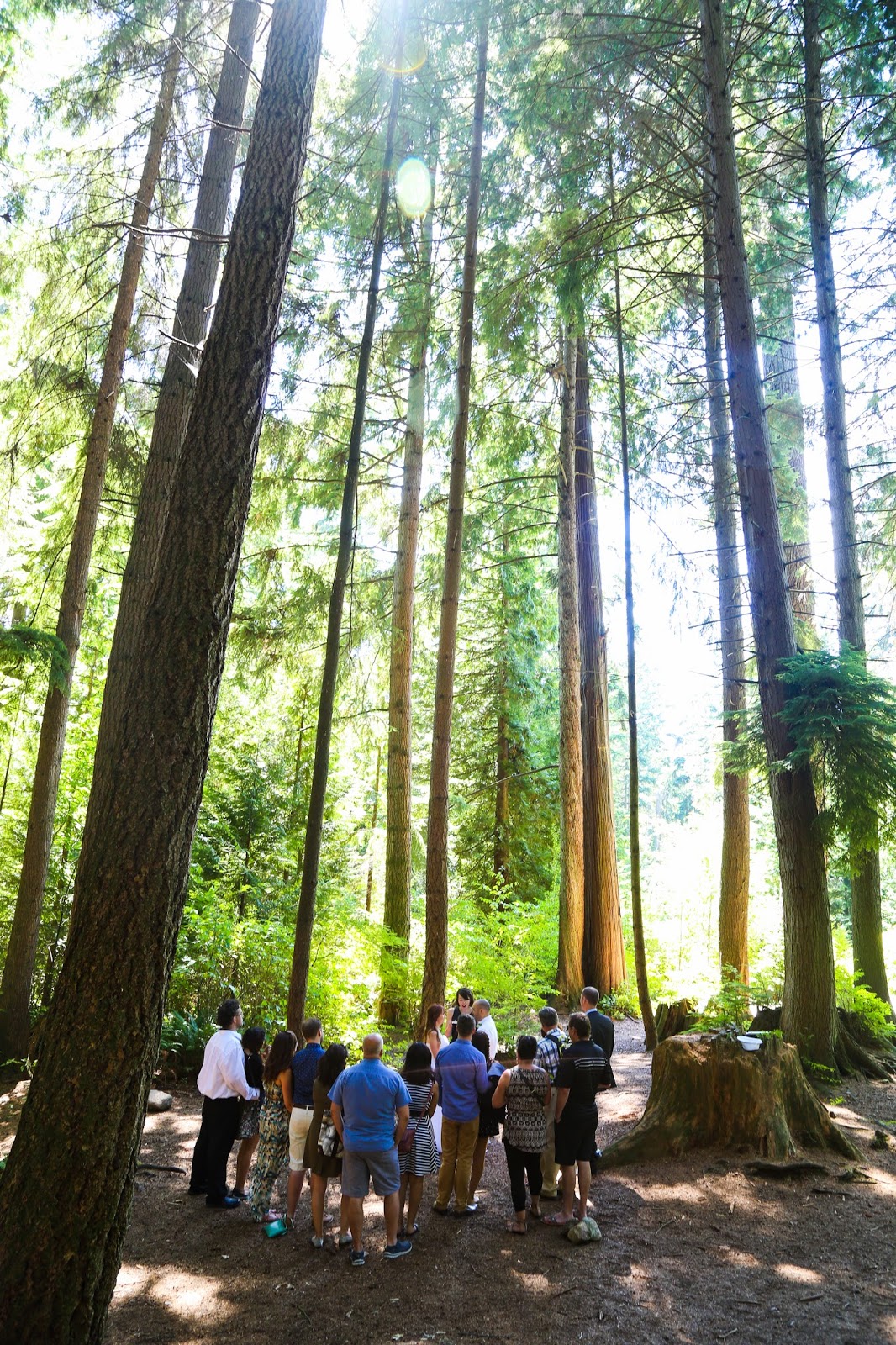 Check out our wedding officiant Bobbi doing her thing! Our officiants have hiked, climbed, flown, biked and paddled to get to ceremonies. We always love going on adventures with our couples and helping them get married in meaningful, beautiful places.
Whether you want to tie the knot in the middle of Stanley Park, on the beach, in a meadow, on a mountaintop, in the forest, on a rooftop, in a hotel lobby or even in your living room, we will be there to officiate your elopement and make it uniquely your own! We are all about creating intimate moments in special places to celebrate your love.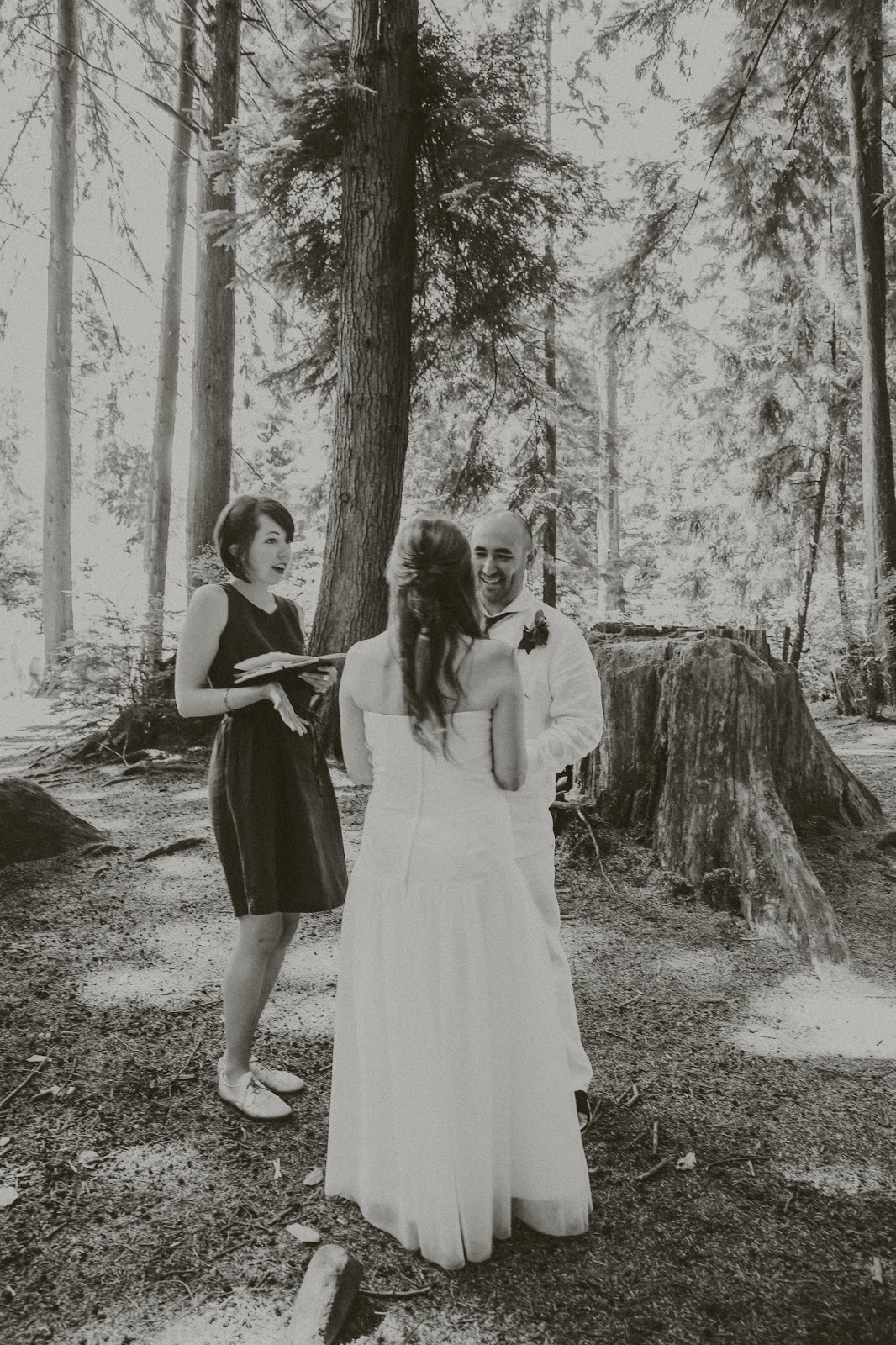 When you get married in the forest, you can sign the wedding registry on a giant stump. Why not embrace the place where you're tying the knot? While we always encourage couples to be respectful of the natural environment and leave no trace, you can still make the most of your elopement location. Whether that's signing your marriage licence on a tree stump, using the forest canopy for rain cover during a ceremony or taking your photos in front of the mountains, we love when couples incorporate their environment into their elopement. 
Worried about rain on your wedding day? No need to worry! We have
a list of rainy day places
that are perfect for elopements, both indoors and outdoors. These places will give you a dry place to say your vows and enjoy your intimate ceremony. You can also check out this
list of places to elope in the city
of Vancouver, with extra mention of rain-friendly places!