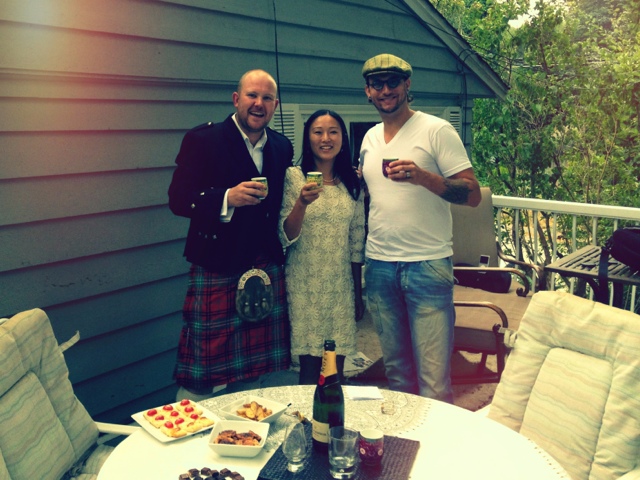 Backyard weddings are a favourite amongst Young Hip & Married officiants. We think they're a great way to have a more casual wedding that truly feels like you. Because at the end of the day, we want your wedding to be exactly what you want!
3 reasons to plan a backyard wedding
Backyard weddings can be more budget-friendly because you save on venue costs. Depending on the backyards available to you (hint: Ask your friend/family member with a great backyard if they don't mind hosting!), you may have to bring in some supplies while others may be ready to go as is.
Backyard weddings are less restrictive. Unlike traditional venues, you don't have to be out at a certain time, you can set up early, you can use whatever decor you want, etc. Of course, make sure you're still being respectful of your neighbours and whoever owns the home!
Backyard weddings can be more personal. Especially if you're getting married in a backyard that is personal to you (like your childhood home), there's an awesome opportunity to add in lots of custom elements. From getting ready in your own bedroom to walking down the aisle with your fur babies, backyard weddings truly feel like you're at home…because you are!
Backyard wedding planning tip: Just because you're saving on venue costs and planning a more casual celebration, planning a backyard wedding isn't always a piece of cake. Not every home is set up to host a wedding. It's important to make sure you have the right facilities and do the right preparation for your event. If you're planning a larger celebration, it may be worth working with a wedding planning or coordinator.
After a recent Sunday morning backyard wedding, Vancouver officiant Shawn shared, "What a beautiful backyard wedding ceremony. I love it when couples get exactly what they are looking for from their officiant. Thanks for letting us be a part of you special day."