Our hope at Young Hip and Married is to help couples get married the way they want.  Your wedding – your way.  Often this way is, of course, outside!  Yet sometimes the weather doesn't cooperate. Today we'll show you another great option for an outdoor wedding in the rain: the forest!
In the first post, we showed you a covered area in a park in Port Moody, BC.  In the second installment of "Where can I have an outdoor wedding in the rain?" we show you another great option: THE FOREST!
Unless the rain is in the camp of "torrential downpour" (which is rare in Vancouver) a small forest wedding in the rain works well.  The trees provide a natural canopy and you stay fairly dry.
There are so many amazing photo options in the forest.
And the trees can even be used as a table for the signing! (Great idea, Bobbi!)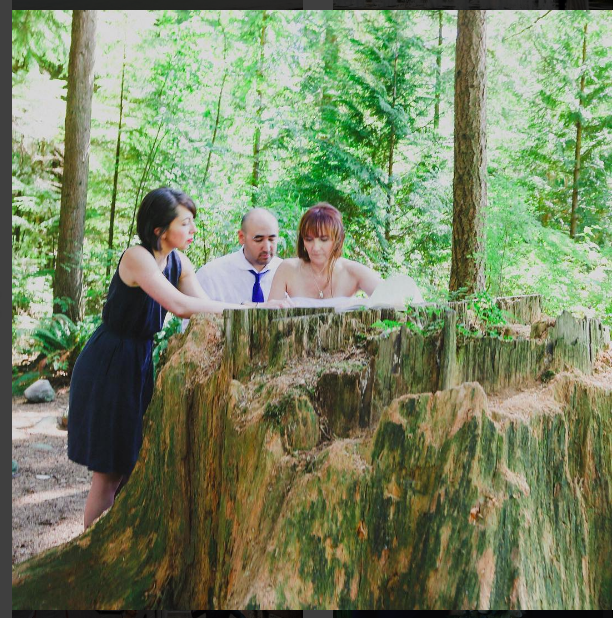 Here's Shawn & Erica talking about the Cathedral of Trees!
Come back next Friday for another rainy outdoor wedding idea!
*all photos by Erica Miller Photography