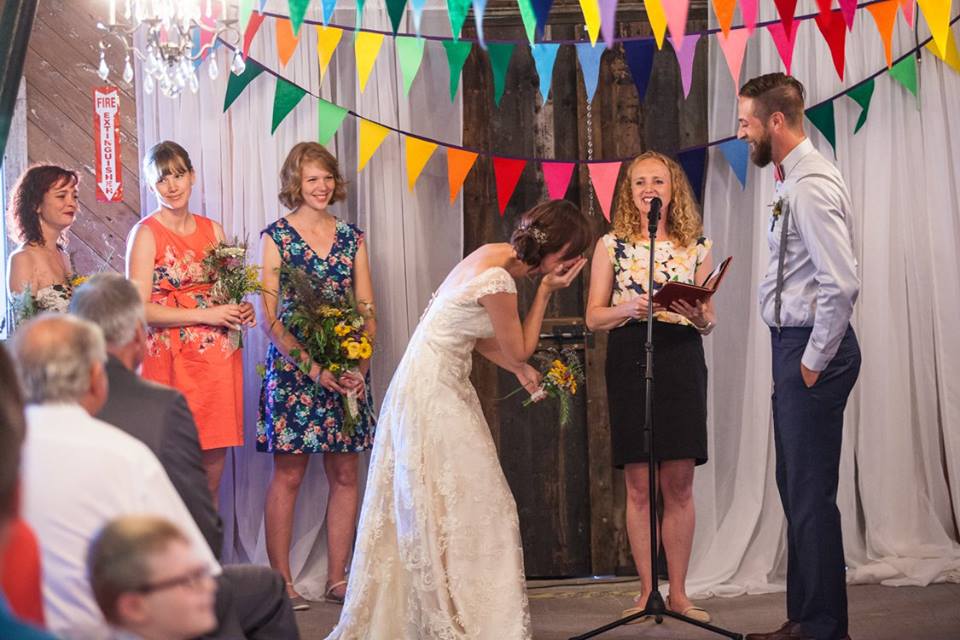 On the blog today is Young Hip & Married's Wedding Officiant, Jane Halton. Jane's post originally appeared on Toronto's Newest Wedding Show's blog Saavy & Sassy Bride
---
The number one thing I hear from couples when I ask "What do you want your ceremony to be like?" is: We want our wedding to be short and sweet and totally "us."  No one wants a long and boring wedding and unfortunately, we have all been to too many weddings like that.
The most important thing about your wedding should be that it perfectly reflects you as a couple.  If you and your partner are creative and artsy – bring on that type of wedding!  If you both love the outdoors and thrive on simplicity: let your wedding ceremony reflect this. Many people try to create a reception that is reflective of them (decor, colours, food, music etc.) but there is no reason your wedding ceremony can't reflect your personality and preferences too.
After all, the whole point is getting married – so why not have it be your way.
The key to the perfect personalized ceremony is finding the right officiant! Here are five things to make sure your officiant does so that you have the perfect wedding ceremony.
Make sure they get to know you!

 Did they ask thoughtful questions – either in person or via email?  Did they ask you questions like: what are your hopes for your ceremony? How did you meet and fall in love? How did you get engaged? What is the general vibe you'd like for your ceremony? Heartfelt? Romantic? Funny? Light? Poetic? Or a beautiful mountaintop ceremony!
For the rest of the tips on What to look for in a Wedding Officiant see  Savvy & Sassy Bride's Blog