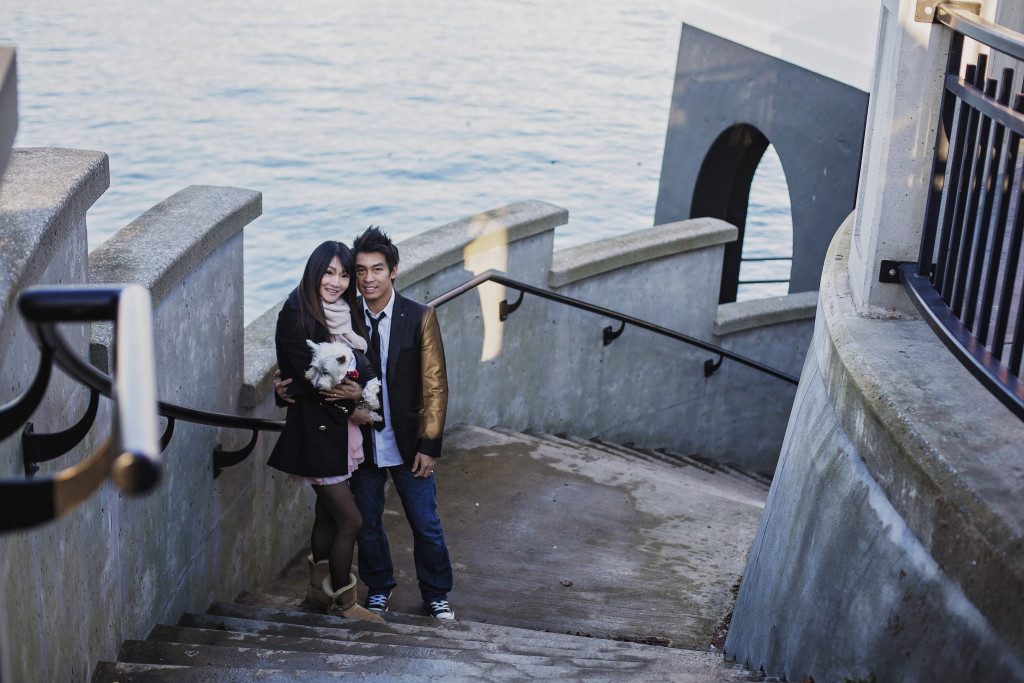 There is no doubt that, rain or shine, Stanley Park is a great place for an elopement. The photo options are endless with views of the mountains, ocean, grass, forest, beach and gardens all available. But what happens when it rains? If you don't want to get poured on, check out this great outdoor wedding option in the rain: Stanley Park's Brockton Point Lighthouse.
The Brockton Point Lighthouse, also known as the Stanley Park Lighthouse, was first built in 1890. The current structure was built in 1914 and played an important role in guiding ships in and out of Coal Harbour. The lighthouse keeper, Davy Jones, was responsible for warning incoming ships about storms and any dangers that awaited them on shore. Jones also rescued people during his time as lighthouse keeper, earning a gold medal from the Canadian government, and grew flowers for military hospitals during World War One.
In 2005, Brockton Point Lighthouse in Stanley Park was decommissioned and is no longer used as a formal navigational aid for ships. However, it is still an icon in the city and the perfect place to elope in Stanley Park on a rainy day. Hide for cover under the lighthouse's covered structure and enjoy taking photos around this cool architectural piece.
If you're lucky, you may even be able to spot harbour seals and river otters – or even killer whales and sea lions – from Brockton Point, where the lighthouse is situated. From Brockton Point, you're also not far from other icons of Stanley Park like the Totem Poles and Nine O'Clock Gun. Both make awesome photo opportunities during your elopement!
For more information on Brockton Point and Stanley Park, check out this guide and map of the park. You'll find the Brockton Point Lighthouse in the northeast of the park.
And to book your Intimate Elopement + Photography package for your Stanley Park elopement, get in touch! 
All photos by Erica Miller Photography