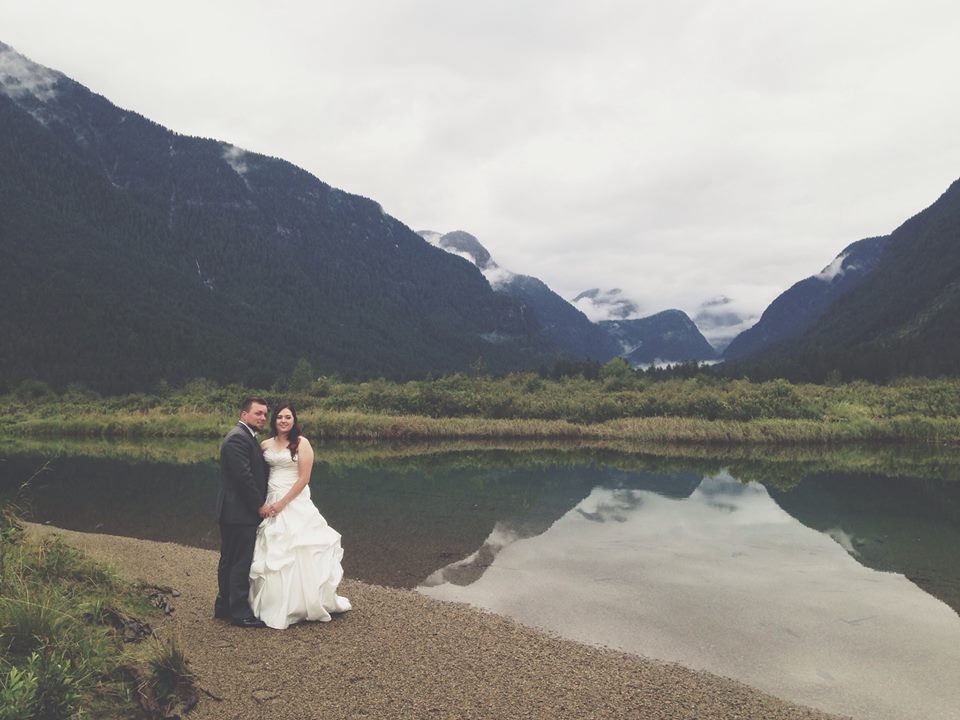 Helicopter elopements are some of the most epic ways to tie the knot and get married in a beautiful setting. While many couples dream of saying their vows on the top of a mountain, that isn't always possible. But never fear, even if a peak landing isn't possible due to safety and weather concerns, our helicopter pilot partners know secret, beautiful spots for you to tie the knot!
While helicopter elopements are absolutely epic, your safety always comes first. That means that the weather and direction from our expert pilots dictate if we can fly and where we are able to land. We strive to make this process as transparent as possible to all of our couples so no one is disappointed.
We tell all of our couples that a helicopter elopement wedding doesn't necessarily mean saying your vows on the peak of a mountain. There are a number of landing locations, including a peaceful valley and secret beach, that are sometimes more suitable for the weather on your big day. No matter where we land, you know your backdrop is going to be private and incredibly beautiful!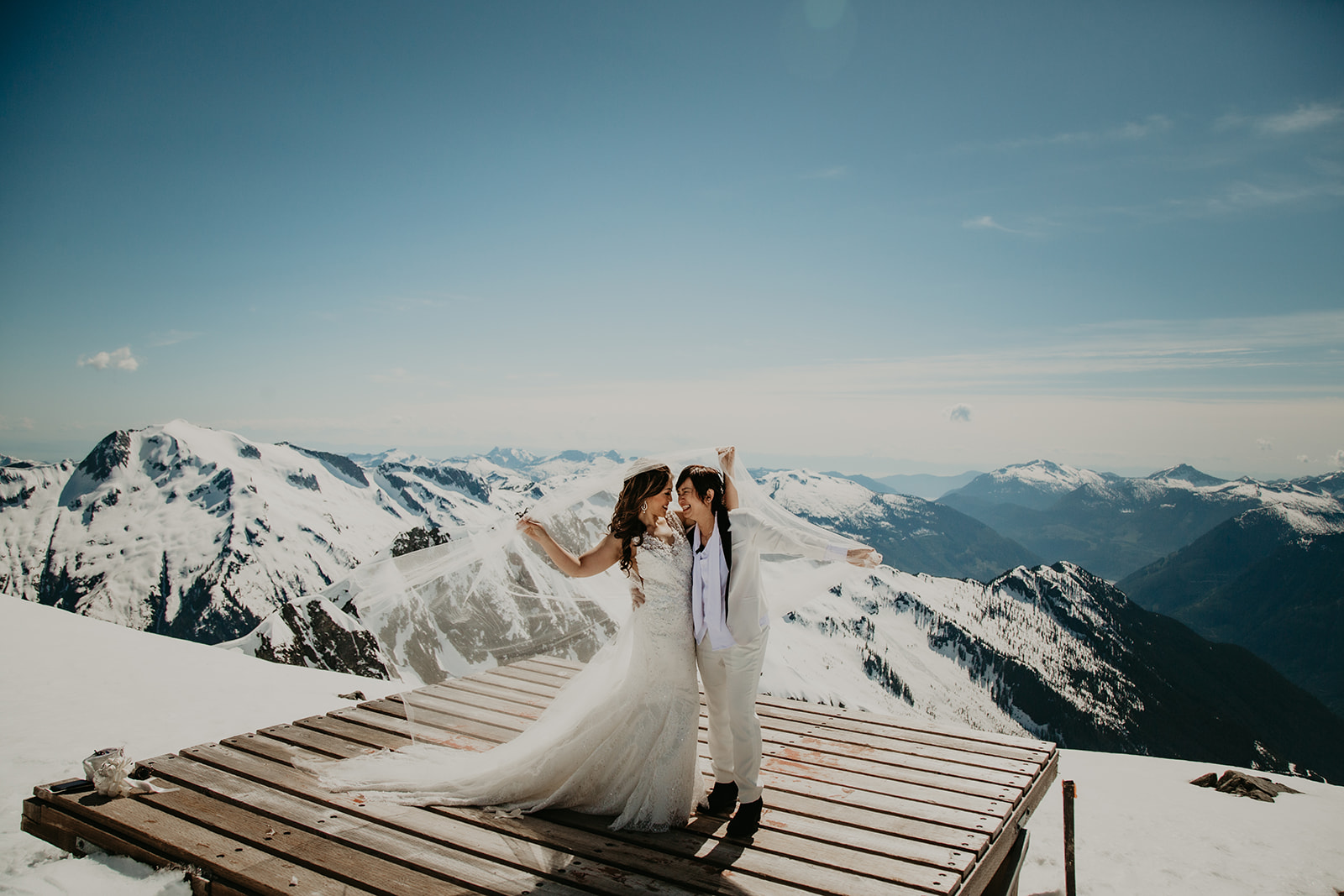 And for when we can't fly (which sometimes happens) you have two options: You can continue with your elopement on the same day and head to our
stunning back up location, Pitt Lake
. Or you can reschedule your helicopter elopement to another day and we can try for the skies again. Don't worry – our Customer Service Rockstars will walk you through your options and answer any questions you have.
Our officiant, Lani Brunn, tells the story of her latest helicopter elopement wedding with
SKY Helicopters
! Lani shares,
"Amy and Jon decided if they were going to travel all the way from Utah to Vancouver to get married, they wanted an adventure in the middle of nature. Going by helicopter to the top of a mountain was just the ticket!"
"Imagine their disappointment when the weather was too crazy for mountain tops. However, the weather was just right for the valley. On a little bit of an adventure, and surrounded by glorious nature, these two were married on a little beach in the middle of paradise. Congratulations Amy and Jon!"