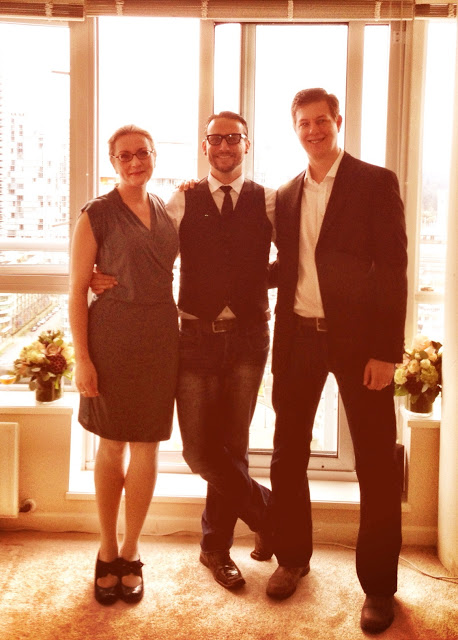 With our home base in Vancouver, officiating Vancouver wedding ceremonies is what the Young Hip & Married team does best! What makes a wedding ceremony in Vancouver different? What should couples getting married in Vancouver keep in mind?
Here are some top tips for your Vancouver wedding ceremony:
In Vancouver, we are spoilt for choice when it comes to beautiful locations to tie the knot. For a smaller elopement, check out

our favourite places to elope in the city of Vancouver

and

our favourite places to elope in Vancouver off the beaten path

. And keep in mind, even if your venue is indoors or farther out of town, you can always do your wedding portraits in a more scenic area to take advantage of all of Vancouver's beauty!
Have a rain plan. If you're getting married in Vancouver, you have to think about the rain. Ensure you're getting married in a place that is rain-friendly or that you have a back up plan in case of rain. Check out our list of

rainy day locations for elopements

or talk with your venue.
Don't forget your marriage licence! In BC, one or both members of the couple getting married need to purchase the marriage licence ahead of your wedding. There is a fee ($100 in 2022) and you'll need ID. Learn more about getting a marriage licence in BC here!
If you have guests coming into town for your Vancouver wedding ceremony, make sure they know where they're going and how to get there. It can be helpful to add directions to your wedding website for people to drive, walk or take transit to your ceremony venue.
After Dan and Kathleen's Vancouver nuptials, wedding officiant Shawn Miller had this to say about the newlyweds:
I had such a fantastic time getting to know Dan and Kathleen; working with them was an absolute blast. Their love story was very touching and their wedding ceremony was so much fun to officiate and be a part of. Kathleen and Dan, thank you both for letting me be your wedding officiant. It was a real pleasure and I wish you all the best. Lots of love!