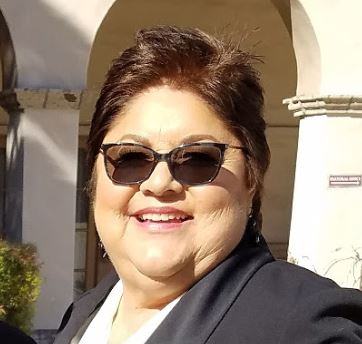 Today we're sitting down with Young Hip & Married California Officiant Leticia Gutièrrez for our series "Ask an Officiant." Leticia is one of our new officiants proudly representing SoCal and with a strong desire to get to know her couples and put together a personal ceremony for them. She is currently available to officiate weddings in Southern California.
Describe yourself in 5 words:
Outgoing, Inquisitive, People Person, Listener, Dependable
What's your most memorable wedding moment?
It would have to be from my own wedding, coming down the aisle and seeing my future wife.
What advice do you have for couples planning a wedding/looking for an officiant?
Make sure the officiant is doing it your way; don't hire someone that wants to do it their way. They are working for you – you are not working for them. Also, make sure they can pronounce your names properly!
What always surprises you about wedding ceremonies?
As much as the ceremonies are the same, each wedding is unique.
And finally, what song always gets you on the dance floor at weddings?
Madonna, Into the Groove
---

For more information about Leticia and to inquire about her officiating your wedding, visit Leticia's page here.