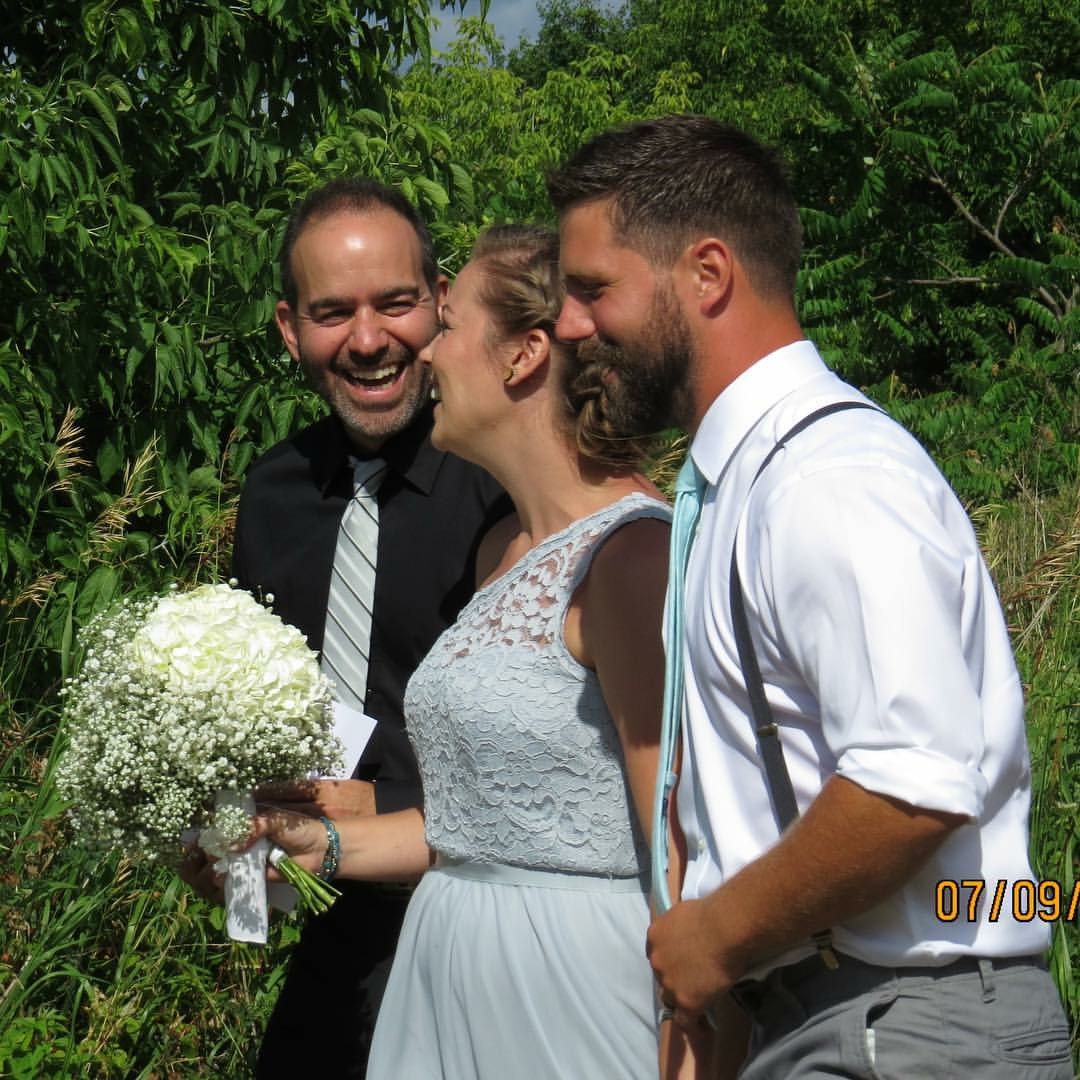 Today we're sitting down with Young Hip & Married Officiant Jonathan Manafo for the next in our series "Ask an Officiant." Jonathan has been with YH&M for a couple of years and loves working with couples to help them find the "let's do this, together" moments in their wedding. He is currently available to officiate weddings in the Greater Toronto area.
Describe yourself in five words
Neighbourly, friendly, outgoing, intentional, active
What's your most memorable wedding moment?
Probably the few surprise weddings I've been able to be a part of where only the couple knew they were getting married.
What one piece of advice do you have for couples looking for an officiant?
The most important day is the day after the wedding. That's when it all sets in and the next chapter begins. And choose someone who cares and wants to serve you well.
What is your favourite part of a wedding ceremony?
The welcome and the introduction of the couple!
And finally, what song always gets you on the dance floor at weddings?
If anything gets me on the dance floor, it's not a song, but a person, my wife or my kids 😉
For more information about Jonathan and to inquire about him officiating your wedding, visit Jonathan's page here.