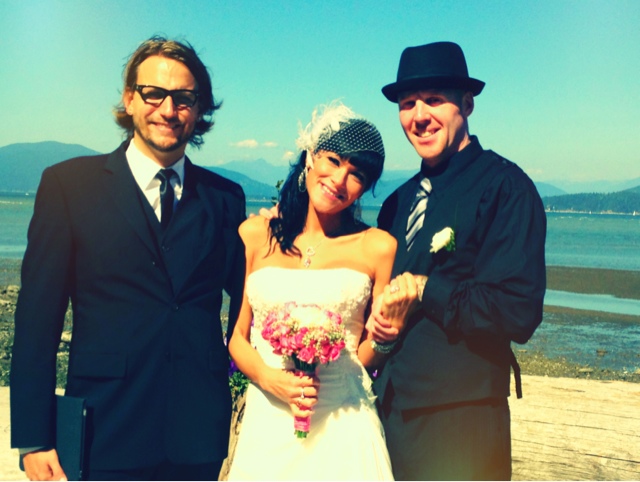 Andrea and Jason tied the knot on the beach with Wedding Officiant Shawn ahead of their destination wedding and honeymoon in Mexico. We love how these newlyweds totally rocked their own style and really made their elopement their own. Congratulations Andrea and Jason!
Many couples choose to get legally married before their big weddings – and there are lots of great reasons to do this. If you're having a destination wedding, it can be particularly helpful to legally tie the knot before you fly.
Why get legally married before your destination wedding?
Getting legally married isn't always easy – and it can be even tougher to do abroad. Many destinations require couples to be legal residents, get married in a government or religious institution, stay in the country for a minimum number of days, or even take a blood test before tying the knot.
And even if you can legally get married abroad, it's not a walk in the park. There is usually a lot of paperwork needed both before and after the wedding, plus all the work you may need to do to ensure your marriage is recognized in your home country.
To save time and stress, many couples choose to get legally married at home ahead of their destination wedding. That way they don't have to worry about any legal snafus ruining their big day.
Plus, who doesn't want to have two weddings? Like Andrea and Jason, you can really make your legal ceremony your own. You don't have to just go to City Hall and get the paperwork done. You can choose a beautiful spot, put on incredible outfits, and say meaningful vows to one another.
With the legal ceremony behind you, you'll be free to enjoy your destination wedding with one less thing to stress about. And now you'll have two anniversaries to celebrate – double the fun!